Simple Solutions: Should Your Business Invest in Blockchain?
From our experts to your inbox. Each week.
April 20, 2022
In the first of a two-part newsletter on blockchain and cryptocurrency, we'll discuss what blockchain is and how it's reshaping technology.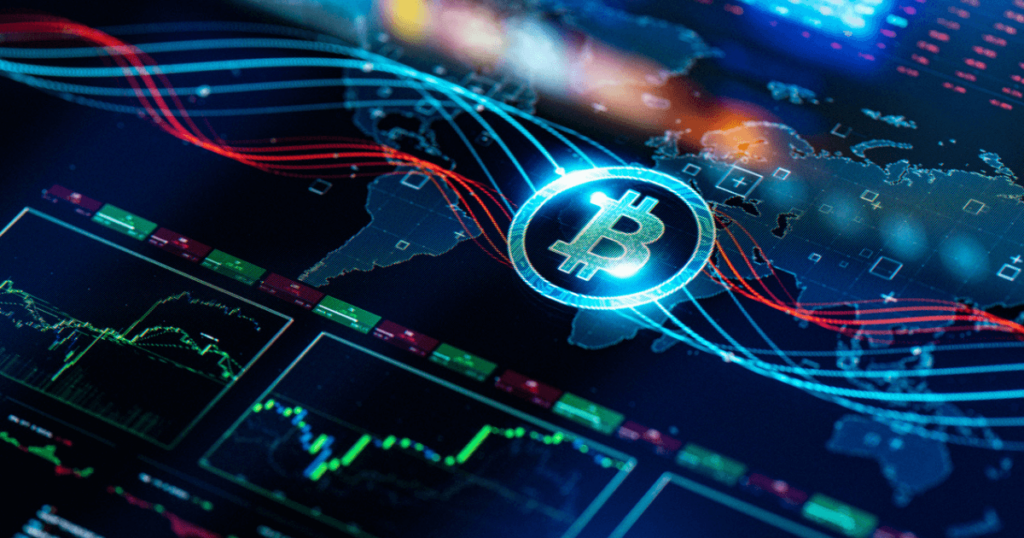 Blockchain and cryptocurrency have been in the news a lot recently—from the Biden administration exploring a Central Bank Digital Currency (CBDC) to JPMorgan Chase Chairman and CEO Jamie Dimon praising blockchain technology in his shareholder letter.
I met with Benjamin Cole, professor of strategy and statistics at Fordham University and a Fellow of the British Blockchain Association, to discuss the intricacies of blockchain technology and cryptocurrencies.
The principles of blockchain
Cole described three "first principles" to know about blockchain: known scarcity, censorship resistance, and cryptocurrencies serving as a bridge.
To start, there are a certain number of digital assets that cannot be inflated or altered, creating a known scarcity. "There is a finite number, and, importantly, when I gave a bitcoin to someone, I couldn't give the same one to someone else," Cole explained. With bitcoin, there are only 21 million units in existence—and 19 million have been mined. Bitcoin mining is the process of creating new coins by using computational data to "solve a complex equation the blockchain system has generated."
Censorship resistance means there's "no need to worry that someone might impede or interfere with a transaction," Cole said. This makes blockchain a decentralized network (each new transaction adds a "block") where no government, financial broker, or other company has any power—no one can intervene in the market, which also means there are no ways to reverse transactions. "If everything is fully decentralized, and there are no intermediaries, all of those protections are gone," Cole noted.
Looking ahead, blockchain will influence economic transactions because cryptocurrencies act as a bridge connecting the payer and payee. "Because cryptocurrencies are divisible, this allows for micropayments," Cole said, which could make it worthwhile for small businesses to accept cryptocurrencies because there are almost no fees. Of course, a blockchain transaction is basically a money transfer, so it's a bit different than paying with Visa.
Blockchain was popularized in a 2008 paper that created Bitcoin—the first cryptocurrency. The idea is that blockchain serves as a public, decentralized ledger and network, recording all transactions and transferring funds. Blockchain can also be used for contracts, banking, and even royalty tokens for artists (similar to NFTs).
An NFT is a non-fungible (unique, irreplaceable) token that allows artists to sell blockchain-authenticated art. It's similar to collecting a piece of rare physical artwork, but instead, it's a token proving ownership of a digital piece of art. NFTs are one example of blockchain technology being used to "financialize every possible human interaction," as columnist Christopher Mims wrote. And Cole pointed out the "current [NFT] 'gold rush' is scary."
What makes this "scary" is that businesses are spending money to hold cryptocurrency and contribute to an inflation of the currency instead of using it for transactions.
What comes next? We'll cover cryptocurrency and what all of this means for small-business owners next week.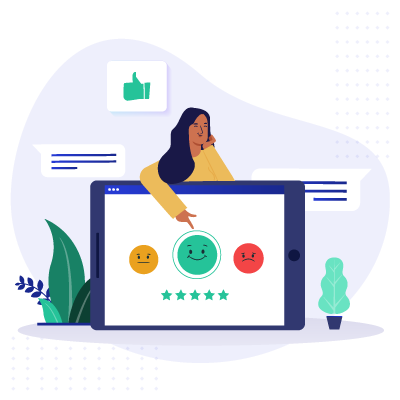 Expert Advice, Straight to Your Inbox
Gain confidence in your business future with our weekly simple solutions newsletter.
Friday, April 22, is Earth Day, and the planet is still suffering from global warming. We covered that issue in this newsletter back in February, but since then the UN has said it's "now or never" to fight climate change.
So what can your business do? We talked to experts and have some recommendations.
Thank you for reading. We'll see you next week.
     - Alex and the Business.org team
To receive Simple Solutions, Business.org's weekly newsletter, in your inbox on Wednesday, sign up here.