We found out what content creators like and dislike about Patreon―and we can help you find out if it's right for you.
Data as of 12/14/22. Offers and availability may vary by location and are subject to change.
Patreon is a fairly unique crowdfunding platform that lets content creators get money from their fans by offering subscriptions. It sounds like a great way to get revenue month after month, but does Patreon's website deliver on its potential?
Put simply: kind of. Patreon's various plans can give you great tools for staying in touch with fans and earning money with your content. But realistically, most Patreon users don't earn that much, and the high fees can eat at your earnings.
So while Patreon's website offers the best crowdfunding platform we've found for content creators, we'll tell you what you need to know about before signing up.
Multiple plan tiers
Communication and analytics tools
Templates to get you started quickly
Low payouts for most users
High fees on some plans
Bad customer service
Patreon review table of contents
Patreon plans and pricing
The Patreon website offers three different plan tiers, each with different costs and features.
With each plan, Patreon charges a platform fee that's a percentage of the money you get from supporters. So if you only have a patron or two, the fee could end up costing almost nothing. If you've got lots of fans, though, the fee could cost much more.
(All plans also come with payment processing fees of 2.9% + $0.30 per pledge, with a discounted rate of 5% + $0.10 for pledges of $3.00 or less.)
Compare Patreon plans and pricing
Data as of 12/14/22. Offers and availability may vary by location and are subject to change.
The lowest tier plan, Lite, charges a 5% platform fee. (That's pretty comparable to other crowdfunding sites out there, like Kickstarter, iFund Women, and Indiegogo.) The Lite plan gives you a basic Patreon page and tools to communicate with supporters (including email, direct messaging, and posting on your Patreon page).
But if you want any kind of advanced features, you'll need the Pro plan, which has a higher platform fee of 8%. This plan lets you add membership tiers for patrons. So, for example, someone can choose to pay $5 a month to simply support you as a creator, while another patron can pay $10 a month to access exclusive content.
The Pro plan also gets you analytics tools, Patreon integrations with other software, priority customer support, and some other helpful tools.
Finally, there's the Premium plan. This highest-tier plan has a fee of 12%. With Premium, you get the VIP Patreon treatment, with your very own Partner Manager who helps with things like analytics, coaching, and even communicating with other content creators. Premium also lets you create accounts for each person on your team, and it gives you the option to create and send merch to your patrons.
The vast majority of Patreon creators will do just fine with the Lite or Pro plans. We really don't recommend the Premium plan, in fact. But before you sign up for any of the plan tiers, let's talk more about what makes Patreon special.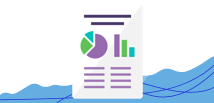 Don't Make a Mistake That Costs You Your Funding
Apply confidently for a loan with our free guide. Enter your email below and we'll send it to you shortly.
Patreon offers a couple key features that make it perfect for content creators.
First, unlike other sites that connect creators and supporters, Patreon gives you a way to get recurring revenue.
Crowdfunding platforms like Kickstarter only let you accept one-time payments. But Patreon allows―and encourages―your biggest fans to make recurring payments, month after month. In theory, that can give you a steady income stream instead of a one-time fundraise.
Second, Patreon is designed to support creators of all stripes―from cartoonists to podcasters to filmmakers to writers.
Sure, these kinds of content creators can sometimes do well on other crowdfunding sites. But platforms like Kickstarter usually require you to have a specific project you're promoting―a finished podcast or a recorded album, for example. Patreon, on the other hand, lets you get support while you're still creating. It can help you support your podcast as you produce new episodes, or give you funds to record your next album.
That makes the Patreon website unique among fundraising platforms.
Patreon vs. the competition
But let's take a closer look at how Patreon compares to competitor sites.
Patreon mostly competes with crowdfunding platforms like Kickstarter, GoFundMe, Indiegogo, and so on.
Compare Patreon vs. competitor crowdfunding platforms
| | | | | |
| --- | --- | --- | --- | --- |
| Platform | Platform fee | Payment processing fees | Campaign type | Learn more |
| | 5–12% | 2.9% + $0.30 per pledge; 5% + $0.10 per pledge of $3.00 or less | Donation; reward | Get Started |
| | 0% | 2.9% + $ 0.30 | Donation | Get Started |
| | 5% | 2.9% + $0.30 | Donation; reward | Get Started |
| | 5% | 2.9% + $0.30 | Reward | Get Started |
| | 5% | 3% + $0.20 per pledge of $10.00+; 5% + $0.05 per pledge under $10.00 | Reward | Get Started |
Data as of 12/14/22. Offers and availability may vary by location and are subject to change.
As we said, the biggest difference between Patreon and other crowdfunding for startups comes down to the recurring revenue. Other sites allow just for one-time payments, while Patreon encourages automatic donations month after month.
That aside, Patreon works pretty similarly to other popular platforms. Just like with Kickstarter or Indiegogo, Patreon encourages you to offer rewards (usually exclusive content) in exchange for donations, with different reward tiers for different donation amounts. But, just like GoFundMe, Patreon does allow patrons to give you money without getting any perks in return.
One other thing worth comparing: the price. As we noted earlier, Patreon's cheapest plan starts at 5% of the money you earn―a price that's competitive with other platforms. (Only GoFundMe charges less.) But with higher-tier Patreon plans costing 8% or even 12%, Patreon can quickly become much more expensive. 
And those high costs are one of Patreon's biggest drawbacks.
We told you up front that there are some things you should know before signing up. Let's look at those now.
While Patreon's Lite plan has a competitive 5% platform fee, the Pro and Premium plans cost more than most other sites.
Sure, you get more tools with each plan―but the tools aren't exactly groundbreaking. Other sites give you analytics, for example, while only charging a 5% platform fee.
So the 8% and especially the 12% fees still look pretty high to us.
Now, you can argue that the higher fees are justified. After all, the Patreon platform should get you money month after month, unlike other sites out there. Should.
Unfortunately, Patreon probably won't get you an endless revenue stream.
Although Patreon doesn't publish comprehensive stats on the success rates and revenue of its users, the stats we do have look kind of grim.
Take subscription length. Patreon says, for instance, that the average supporter only stays subscribed to your Patreon page for three months.1 So if you've been imagining month after month of increasing revenue, you might need to adjust your expectations.
Then there's how much Patreon users actually earn. In 2017, estimates suggested that only 2% of Patreon creators earned at least $1,160 a month (federal minimum wage).2 In other words, 98% of Patreon creators were earning less than $14,000 per year―potentially much, much less.
And that may not be the end of the world―as long as you understand that reality. Patreon will almost certainly not make your business wildly successful. It can support your creative efforts and give you some money, yes, but don't count on using Patreon as a sole revenue stream.
Keep in mind, too, that earning just about any money on Patreon will actually take a lot of work. Crowdfunding is hard, no matter where you do it. And on Patreon, your subscribers will want to see consistent updates and new content. In other words, you'll have to put the work in.
Likewise, you'll have to do the work to get subscribers in the first place. Not that many people browse Patreon looking for new content creators to support. Instead, they follow their favorite creators to Patreon.
In other words, you'll generally need to get fans elsewhere (like on YouTube, TikTok, and other media platforms) and then direct them to your Patreon website.
One other major downside to Patreon? Its customer reviews.
Patreon gets really bad reviews from users. It earns just a 1.4 out of 5 on Trustpilot. And, unfortunately, the bad reviews come from both Patreon creators and from patrons.
Creators complain about the high fees and the terrible customer service. Some creators claim that Patreon doesn't pay them the appropriate amount, and others report getting unexpectedly banned from the platform with no explanation and no way to get their accounts back.
As for fans, they complain mostly about not getting the content they were promised and about the bad customer service. Likewise, we saw reports of some backers who randomly lost access to their accounts and got no help from customer service.
Now, obviously thousands of creators and fans happily use Patreon, so your experience may end up being far better than these reviews would suggest. But understand that if something does go wrong, Patreon's notoriously bad customer service probably won't help you out much.
Patreon additional features and considerations
Now that we've covered the downsides, let's get back to the good stuff.
Patreon has one other feature we want to highlight―its starter kits.
When you begin to create your Patron website, you can use a starter kit to speed things up. These starter kits are basically customizable templates that suggest different reward tiers. And Patreon has kits for all kinds of creators.
If you're, say, making a new podcast, Patreon has the Podcast New Ventures kit. It comes with the following suggested rewards tiers:
Low: Behind-the-scenes content
Mid: Subscriber-exclusive livestreams and sneak peeks
High: Unreleased content and one-on-one conversations
Again, you can customize these to fit your needs. But the kits make it easier to get started quickly with tried-and-true rewards tiers―and with less mental effort on your part.
The Patreon platform offers a unique way for you, as a content creator, to get regular monetary support from fans. And with different plans and tools to choose from, Patreon can make communicating with your supporters simple and effective.
But Patreon platform fees can get quite expensive, and the success rates don't look great (especially for smaller creators). Throw in the bad customer reviews, and you have plenty of reasons to be cautious about Patreon.
Want to try getting paid for your content directly instead of through Patreon? Learn all about how to monetize a blog.
Want more options? Fund your business with a personal loan.
What percentage does Patreon take?
Patreon takes between 5% and 12% of the money you earn each month, depending on the plan you choose.
Patreon can be worth it, as long as you set your expectations appropriately.
Understand that Patreon probably can't be your sole (or even a major) income source―especially for smaller creators. Still, it can get you support for your creative projects and gives you a way to keep in touch with fans. If that sounds fine to you, Patreon may be worth it.
Patreon is pretty trustworthy. Thousands of creators and fans use it, and Patreon offers its creators services like fraud protection.
That said, we have seen complaints that Patreon mischarged users or didn't appropriately pay creators. We can't verify these complaints, but they are worth keeping in mind. You might want to keep an eye on your bank account if you're worried.
Disclaimer
At Business.org, our research is meant to offer general product and service recommendations. We don't guarantee that our suggestions will work best for each individual or business, so consider your unique needs when choosing products and services.