The Best Website Builders for Musicians
---
Which website builders are best for musical artists? We break down which platforms offer the right tools for merchandise sales, music streaming, and more.
Image is everything when you're a musician, and your website definitely plays a role in that reputation. After all, a good website can help you book shows, engage with fans, sell your merchandise, and build your brand.
But while having a quality web domain is important, we also know that most musical artists are short on time. So we focused on building a list of recommended platforms that provide easy-to-use tools, musician-friendly templates and layouts, and features to help you engage with your fans.
After all our research, we think bands and solo artists will have the best luck using Bandzoogle, Squarespace, Wix, Music Glue, or Weebly to create their website. Read on to learn more about the musician-friendly features each platform has to offer.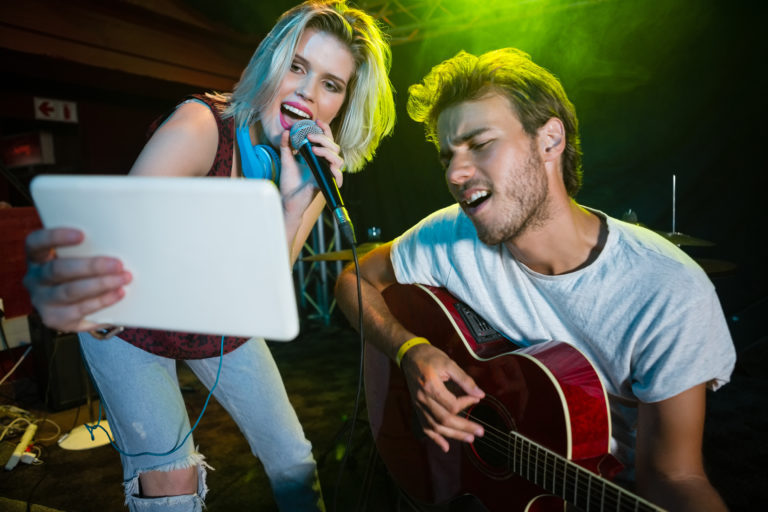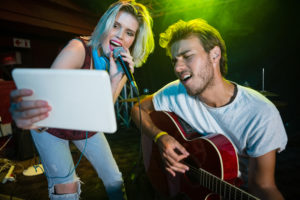 Website builders vs. music hosting
Bandcamp, ReverbNation, and other music hosts aren't included on our list because they don't offer the same features as a straight-up website builder. But that doesn't mean we forgot about services like SoundCloud! Check out our overview of music hosting providers below to learn more.
Best website builders for musicians at a glance
Feature
Bandzoogle
Squarespace
Wix
Music Glue
Weebly
Recommended plan
Pro
($19.95/mo.)
Business
($18/mo.)
Business VIP
($49/mo.)
Self-Service
($0/mo.)
Business
($25/mo.)
Storage
Unlimited
Unlimited
50GB
Unlimited
Unlimited
Music player
✔
✔
With app
✔
With app
Event calendar
✔
✔
With app
✔
With app
Online store
✔
✔
✔
✔
✔
Commission fees
✘
✘
✘
10%
✘
Digital downloads
✔
✔
✔
✔
✔
Inventory management
✔
✔
✔
✘
✔
Coupons
✔
✘
✔
With app
✔
Fan forums
✘
With plugin
With app
✘
✘
Contact form
✔
✔
✔
✘
✔
Free custom domain
✔
✔*
✔*
✘
✔*
Blog
✔
✔
✔
✔
✔
Newsletter
✔
✔
✔
✔
✔
SSL Security
✔
✔
✔
✔
✔
View Plans
View Plans
View Plans
View Plans
View Plans
Data effective 09/27/2019. At publishing time, pricing and features are current but are subject to change. Offers may not be available in all areas.
*For first year with annual billing.
Successful websites for bands and solo artists need to have a few features:
Custom domain—A unique web address that fans can find easily.
Home page—The first page users see on your site. It should be well-designed, with lots of high-quality images.
About page—A page that helps fans and potential bookers get to know you. You may also opt to include press reviews, former appearances, etc.
Contact form—A form that allows bookers to get in touch with you about potential gigs.
Event calendar—A calendar of upcoming events to help fans and talent agents know where and when you're playing.
Lots of storage—The disk space allotted to your website for song, image, and file uploads.
Responsive design—A feature that ensures your website looks good on mobile devices.
Fan engagement features—The tools that help you build your fanbase. These can include opt-in forms (for fan mailing lists), integration with your social media profiles, videos, forums, and more.
E-commerce store (optional)—An online store where you can sell merch and digital downloads of your music.
As you can see in our table above, we took all these factors into consideration when choosing our top five website builders for musicians.
Low monthly cost
No commission fees
Music-focused features
Limited template options
Glitchy e-commerce features on high-volume items
Fewer customization tools
Bandzoogle gets our number one pick because it's a website builder created by musicians for musicians.
Most musicians aren't web designers, so Bandzoogle was designed to be easy to use. All plans include access to hundreds of music themes, designed specifically for every type of band, soloist, DJ, or even comedian. All you have to do is drag and drop the forms, images, and other design features you need into place.
The musicians who built Bandzoogle also made sure to include tons of tools and music industry features you can't get with a run-of-the-mill website builder. For instance, Bandzoogle includes layouts for electronic press kits, which you can easily share with bookers, reporters, and anyone else interested in working with you or your band. Plus, you get total social media integration, easy mailing list features, and a sitewide media player that doesn't restart every time your user navigates to a different page.
Finally, Bandzoogle offers incredible value. Unlike other website builders, Bandzoogle never charges domain registration fees, so you can enjoy a custom web address for free. And even on a starting plan, you can sell downloadable tracks and set crowdfunding goals—all with 0% commission.
Basic plans start at just $9.95 per month and include storage for just 10 tracks and 100 photos. The Standard plan ($14.95 per month) offers a little more storage plus the ability to sell merchandise. But we recommend upgrading to the Pro plan ($19.95 per month) so you can also sell tickets, accept album preorders, track inventory, and enjoy extra design features.
Squarespace: Best visual site design
Excellent design features
Album pages
Unlimited storage space on all plans
20MB size limit on file uploads
No free option
3% commission on select plans
The look of your website says a lot about you as an artist, so choosing a website builder that delivers on high-quality site design can be a real perk. And when it comes to web design, Squarespace is one of the top options on the market.
For starters, Squarespace's website templates are visually appealing, with plenty of white space and lots of readable font options—all of which can be fully customized in whatever colors and sizes you want. And because the platform uses a drag-and-drop interface, it's remarkably easy to create pages and add widgets (like event calendars and forms).
Squarespace also offers unique features just for musicians. We especially love the album pages feature, which allows you to upload album artwork and tracks to a professional-looking page. From there, your fans can listen to your latest work and even share your album on their social media profiles.
Musicians and bands will also appreciate that Squarespace keeps things simple. Unlike other builders (like WordPress), you don't have to download tons of plugins and mess with your site code to get the features you want. Instead, everything from SEO to domain registration is baked into your plan so you don't have to waste valuable time getting your site up and running or making sure fans can actually find your site on search engines.
Squarespace has four plans: Personal, Business, Basic Commerce, and Advanced Commerce. Prices range anywhere from $16 to $46 per month, but paying annually brings your price down to $12 to $40 per month. We recommend the Business plan, since it's the cheapest option that allows you to sell merchandise in an online store. But if you're focused more on sharing your music and attracting bookers, the Personal plan should be fine for your needs.
Wix: Best for large fanbases
Free forum capabilities
Niche musician templates
Easy-to-use interface
50GB storage limit
Expensive e-commerce plans
No template switching
Wix is one of our favorite website builders, especially for musicians and bands with lots of heavily engaged fans.
Not only does Wix offer lots of social media integration, but it's also the only option on our list that allows you to create a forum on your website at no additional cost. That gives active fans plenty of opportunities to interact with each other and engage with your brand.
And when it comes to design, Wix is second only to Squarespace. Wix's drag-and-drop interface is extremely easy to use, and the platform offers hundreds of templates for musicians. In fact, you can find layouts for pretty much every type of artist, whether you're a band, musician, DJ, or comedian (hey, comedians needs to sell and stream their recordings, too!). That makes for easy setup—ideal for artists who'd rather focus on their music than their website.
There are a few downsides to Wix, though. First off, plans top out at 50GB of storage—not a lot if you plan to sell downloadable tracks on your site. You also can't switch templates on your site, so once you pick a template, you're stuck with it forever. Finally, Wix doesn't offer a lot of built-in site analytics tools. So if you want in-depth information about your fans and website users, you'll need to download a Google Analytics plugin (or some other type of site metrics plugin).
Wix offers four website plans and three e-commerce plans. Since most musicians we know want to sell merchandise and music directly on their website, we recommend signing up for a Business Basic plan ($23 per month). But if selling your music and merch isn't part of the plan, we'd recommend getting at least a Pro plan so you can add event calendars to your site.
Build your custom site today
Customize your website with an easy-to-use site builder that'll make your brand look professional and polished in no time. Start Building
Music Glue: Best for new artists
No monthly fees
Physical and digital chart connections
Hands-off store management options
10%–15% commission fees
Limited on-site features
Features that revolve around e-commerce
Music Glue has quite a reputation in the music industry. In fact, notable artists like Black Sabbath, Vampire Weekend, the Backstreet Boys, and even the Public Broadcasting Service all host their sites on Music Glue. And because the platform is so music-centric, we think it's perfect for new artists looking to build their music career.
Music Glue has all the features you'd expect from a music-centric builder: strong social media integration and music themes for all your site pages. It's easy to use, and if you have a Premium plan, all your music sales and streams are eligible for physical and digital chart numbers in the US, the UK, Canada, Australia, Germany, Holland, and Belgium. That's perfect for new artists trying to get their name out there.
New artists will also love the fact that Music Glue doesn't charge any monthly fees. It's completely free to use—you just pay a 10%–15% commission fee on any sales you make. That's a pretty steep fee, but if you're just starting out and you're not making a lot of sales yet, it's probably the most cost-efficient option on our list.
Understandably, though, this pricing structure means Music Glue functions primarily as an e-commerce platform—which is good for some artists and bad for others. On the one hand, all Music Glue users can create a digital store that sells everything from music to tickets for upcoming events. The downside is the platform skimps on other common features, like a robust blogging system and email marketing. Depending on your needs and your fanbase, that may not create the best experience for users on your site.
Another downside to Music Glue? While the platform offers web hosting, it doesn't offer domain registration. So if you want your website to look professional (with no "musicglue.com" in your web address), you'll need to purchase a custom domain through a third-party domain registrar or hosting provider.
Unlimited storage space on select plans
Free plan option
Good e-commerce features
No built-in music player
Extra fees for apps commonly used by musicians
No musician-specific templates
Weebly may not have the best-designed templates or the music industry–specific features included with some of our other top choices. But if you're looking for a website builder that's easy to use and gets the job done without gouging your wallet, Weebly's your platform.
Weebly's drag-and-drop interface isn't as easy to use as Squarespace's or Wix's, but it is intuitive. All your site-building tools are clearly labeled, so you don't have to puzzle over which options let you optimize your site for search engines and which options help you customize your fonts. Plus, you get unlimited storage for any music tracks you want to sell.
Weebly also includes tools that other platforms don't offer, like an on-site image editor that allows you to crop and resize images right on your site. It includes decent social media integration and e-commerce features too, so your fans can share your merchandise on their Twitter or Facebook accounts.
One downside to Weebly, though, is the fact that it doesn't offer any templates for musicians. Weebly templates can be pretty generic too, with cookie-cutter blogs that all look the same. So if you're looking to create a unique-looking website for your fans to enjoy, Weebly may not be the way to go.
Weebly's paid plans start at just $5 per month for a Connect plan, so it's great for musicians on a budget. Keep in mind, though, that you'll need a Pro plan ($12 per month) if you want to sell merchandise on your domain. And if you want additional features like an on-site music player or an events calendar, you'll need to pay for extra apps.
Music hosting providers
Not interested in making a fancy About page? Don't need advanced fan engagement tools or a contact form for bookers? If you're all about the music, you may prefer a music hosting company over a standard website builder.
On a music hosting platform, you won't get any website templates or a custom domain (at least not for free). Instead, you upload your tracks to a generic artist's page. Depending on your hosting provider, you may also be able to sell merchandise and music downloads—but then again, you may not.
Music hosting providers make it easy to create a social following and share your music. But we generally don't recommend them. If you need more than a few hours' worth of uploaded music, you'll have to pay for additional storage. And at that point, the cost is pretty comparable to a standard website builder, which gives you more control over your content and brand imaging.
But if you're just dipping your toes into the music industry, here are a few music hosting providers to check out.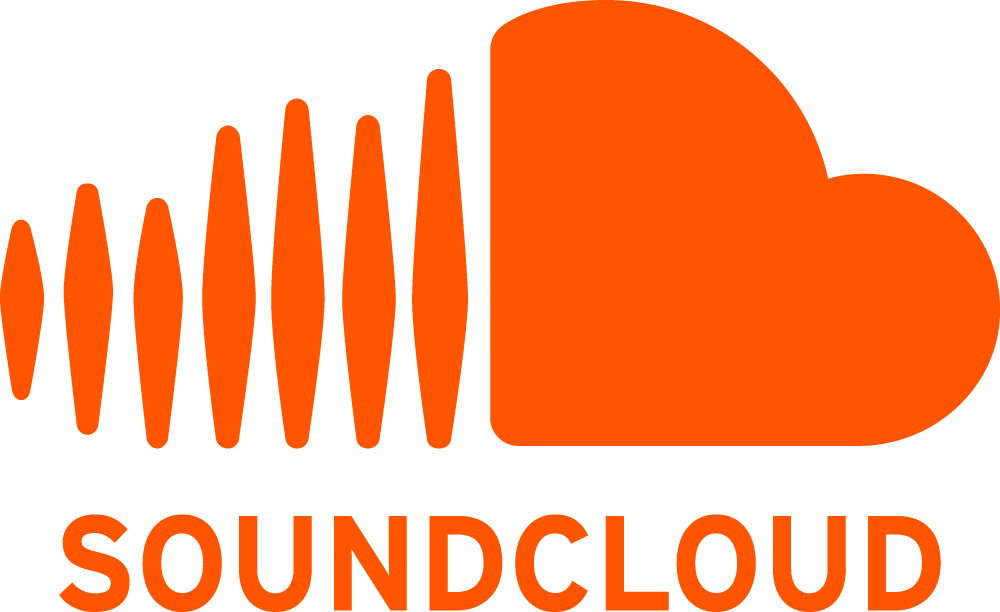 SoundCloud
SoundCloud
SoundCloud is one of the premier music hosting platforms in the industry. Users get three hours of music uploads for free, plus tons of social features. It's easy to use and perfect for any musicians looking to build an online presence and reach new fans.

ReverbNation
ReverbNation
ReverbNation is a top choice for artists looking to book gigs, connect with fans, and turn their music-making hobby into a career. The platform allows you to upload unlimited songs and sell your music. Plus, it includes tools to help you find gigs in your area. On a paid plan, you can even create an electronic press kit to share with labels, booking agents, and promoters on national and regional festival networks.

Bandcamp
Bandcamp
Unlike other music hosting providers, Bandcamp lets you set up a complete online store. That means you can sell merchandise, track downloads, tickets, and more—all on a free plan. The platform also offers lots of social options, like the ability to gift songs to other users. The catch? You pay a 10%–15% commission fee, depending on the type of product sold.
The takeaway
Most musicians and bands need websites with strong social media integration, music-specific templates, e-commerce features, plenty of storage, and a custom domain. Based on that, we narrowed down the options to five website builders that work well for most musicians' needs.
Bandzoogle, Squarespace, Wix, Music Glue, and Weebly all offer e-commerce options to help you sell your music and merchandise. They're all relatively easy to use, so you can create a website quickly and get back to your music. And they all deliver excellent social features to help you engage with your fans.
If you're on a budget or don't have time to build a fully fleshed-out website, though, you may prefer a music hosting provider like SoundCloud, ReverbNation, or Bandcamp. None of these services deliver the customizable templates or sitewide customization you get with a website builder. But they offer other perks that may be valuable for aspiring artists and musicians.
Ready to sell your merchandise? Create your online store with the help of our easy how-to guide.
Disclaimer
At Business.org, our research is meant to offer general product and service recommendations. We don't guarantee that our suggestions will work best for each individual or business, so consider your unique needs when choosing products and services.