We dug into how iFundWomen works and compared it to other crowdfunding platforms. Here's what we think of it.
Data as of 12/19/22. Offers and availability may vary by location and are subject to change.
iFundWomen's crowdfunding platform offers a way for women-owned businesses to raise money that doesn't have to be repaid like a business loan would. But can iFundWomen actually help your women-led startup launch a successful crowdfunding campaign?
It might, if you like its keep-what-you-raise model and all the know-how iFundWomen has to share―or if you're interested in its extra services. But with no statistics about its success rates and few user reviews, it's hard to be sure.
Keep-what-you-raise funding model
Extensive crowdfunding guidance
Extra services, like private coaching and pro video
No stats on success rates
Lack of user reviews
iFundWomen review table of contents
iFundWomen campaign plans and pricing
While some crowdfunding platforms offer various types of campaigns and funding models, iFundWomen keeps things simple.
As we said earlier, iFundWomen focuses exclusively on rewards crowdfunding. That means that your campaign will offer backers rewards (like swag, social media acknowledgement, or some of your product).
But again, a surprising number of people on iFundWomen do donate at the "Because I Care" level (a donation tier that offers no rewards), so you don't always have to offer tangible rewards. (You'll probably find more success if you do, though.)
Data as of 12/19/22. Offers and availability may vary by location and are subject to change.
iFundWomen uses a keep-what-you-raise model on all campaigns (just like GoFundMe), which lets you keep any money your campaign earns―even if you don't meet your fundraising goal. (In contrast, all-or-nothing crowdfunding sites make you reach your goal before you get to keep any money.)
On the one hand, that means you don't have to stress about missing your fundraising goal by a few dollars (or thousands of dollars).
Keep in mind, though, you'll still have to deliver rewards to your backers even if you don't meet your goal. If that could cause financial problems for your business, you're better off with an all-or-nothing platform like Kickstarter.
Like most crowdfunding platforms, iFundWomen doesn't charge any fees until you start earning money. You can create and start your fundraising campaign for free―and then iFundWomen will take a 5% platform fee from any funds you raise.
Your funds will also be subject to payment processing fees. iFundWomen payments go through either Stripe or Paypal―whichever you prefer―both of which charge pretty standard processing fees.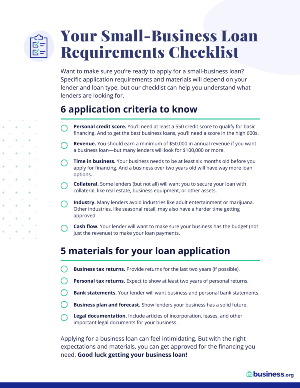 Applying for a small-business loan soon?
Our free checklist can help you understand what lenders are looking for.
iFundWomen vs. other crowdfunding platforms
Even if you like the sound of iFundWomen, it's worth thinking about how it compares to other crowdfunding options out there.
iFundWomen crowdfunding vs. competitors
Data as of 12/19/22. Offers and availability may vary by location and are subject to change.
The good news? iFundWomen has competitive pricing. Its 5% platform fee is pretty typical for business fundraising, as are its credit card processing fees. So you'll get a fine deal by using iFundWomen.
So the biggest difference really comes down to who uses iFundWomen―both for fundraising and for donating. 
As you've probably already realized, iFundWomen doesn't have the same kind of popularity as, say, Kickstarter or IndieGoGo. By choosing iFundWomen for your campaign, you're choosing a smaller audience. That could work to your advantage, since the audience you do get will be more highly motivated and likely to back your campaign.
But it could also be an issue for you―which is why it's time to talk about some drawbacks to iFundWomen. 
While we've found plenty to praise about iFundWomen, we do want to be very clear about the downsides.
As we told you earlier, anyone can use iFundWomen―but we suspect most backers are looking to back women-owned businesses.
That's an advantage if you have a women-owned business, but a downside if you don't. So even if you technically could raise funds on iFundWomen, we think you'd probably find more success on a different platform. 
We normally like to tell you what crowdfunding site users have to say about the platform we're reviewing―but we haven't been able to find much in the way of iFundWomen customer reviews. 
That's a bummer, of course, but it's not necessarily a terrible sign. Truly bad platforms usually get at least a few negative reviews. So at the least, iFundWomen isn't inspiring people to write those.
Still, the lack of iFundWomen reviews does point to its smaller size overall. iFundWomen doesn't have the traffic and user base (and therefore the reviews) of a better-known site like Kickstarter. That could mean fewer eyes on your campaign―and fewer backers.  
At any rate, we'll keep our eyes peeled for iFundWomen reviews and update this review as we can. (And of course, we'd love to hear about your experience if you end up using iFundWomen.)
iFundWomen crowdfunding process
So how do you actually create and run an iFundWomen campaign?
First you'll need to create an account. Once that's squared away, you can begin crafting your campaign page. This is the page that you'll use to sell your idea to backers, so it needs to be informative and convincing. While you can include and link to a variety of assets, iFundWomen does require the following at minimum:
Featured image
Campaign title
Campaign tagline
Pitch (that can include text and images)
Rewards
You'll also need to set a timeline for your campaign. iFundWomen suggests running your campaign for 30 to 45 days. No matter what you choose, you'll have the option to extend your campaign when it's running.
At some point when setting up your campaign, you'll also need to decide if you want to accept payments through Stripe or PayPal. They have similar payment processing fees, so it's just a matter of which one you prefer. Either way, you'll need to connect your payment processing account to your campaign.
When you've got your campaign ready to go, you'll submit it for approval. This takes 24 hours or so (though iFundWomen invites you to send an email if you need a faster turnaround).
iFundWomen approval mostly verifies whether or not your business is legit. Someone will, for example, make sure that you have a web presence elsewhere (like your own website or profiles on Twitter, Facebook, and other social media). 
Once approved, your campaign will go live, and you can start sending traffic to your iFundWomen page.
Remember, iFundWomen lets you keep whatever you raise. So you don't have to wait for your campaign end date to get paid.
Your iFundWomen funds will start rolling in 5 to 10 days after the first pledge to your campaign. Your money will appear in your bank account via either Stripe or Paypal―whichever you chose while setting up your campaign.
With any luck, you'll end up meeting your fundraising goal. But even if you don't get fully funded, you'll still get the money you raised.
iFundWomen Method and coaching
While iFundWomen lets you keep any cash you raise, it wants to help you successfully meet your fundraising goal. To help with that, iFundWomen offers training on the iFundWomen Method.
Like we mentioned earlier, iFundWomen claims its crowdfunding method can make you much more successful at fundraising. In fact, iFundWomen says that people who use the iFundWomen Method raise a whopping 27 times more money than the industry average for crowdfunding.1 That's pretty significant.
So what exactly is this method? Basically, it's about improving your pitching, networking, and marketing skills―all tailored to your crowdfunding campaign.
You can learn all about the iFundWomen Method with its eight-lesson course. The course includes videos (more than two hours' worth), PDF handouts, and other media. Plus, you get quizzes to help you test and retain your newfound knowledge. That's way more than other crowdfunding platforms offer. (Most sites have just a handbook and some FAQs.)
Eight lessons in exchange for a much bigger fundraise seems like a good deal to us. And if you find the course helpful, remember you can always pay for additional iFundWomen expert startup coaching. Plans range from $9 to $199 per month.
iFundWomen has plenty to offer women entrepreneurs (and other entrepreneurs too). With excellent resources for crowdfunding, plus additional coaching and mentorship opportunities, iFundWomen can help your women-led business run a more successful crowdfunding campaign.
That said, iFundWomen doesn't have quite the popularity of other sites, so it has few reviews and fewer potential backers. So some businesses may prefer to stick to better-known crowdfunding platforms.
Either way, we hope you raise the money you need.
Not sure crowdfunding is the right funding option for your business? Peer-to-peer business loans are a solid alternative. Learn more about crowdfunding vs. peer-to-peer lending.
We looked at platform fees, payment processing fees, exclusivity, and more to get our review of iFundWomen. We also look for standout features (like extra services) or unusual issues. After all that research, we compared this crowdfunding site to one dozen other crowdfunding platforms to see how it stacks up.
Disclaimer
At Business.org, our research is meant to offer general product and service recommendations. We don't guarantee that our suggestions will work best for each individual or business, so consider your unique needs when choosing products and services.