Square Cash App Review 2023
Payment apps are an easy way to accept money from your customers, but should Square's Cash App be on your roster? It's a definite maybe.
Data as of 12/23/22. Offers and availability may vary by location and are subject to change.
Square's Cash App is a latecomer to the payment app game. This, unfortunately, is its greatest weakness. Because so many people are already using other payment apps, Cash App doesn't have a large user base. 
That doesn't mean, however, that you should count Cash App out. In fact, considering that downloading and setting up Cash App doesn't take much time, there's no reason not to have it on your phone in case a customer wants to pay you on the platform.
Once you have it downloaded, you may be surprised at some of the functionalities it offers you.
Data as of 12/23/22. Offers and availability may vary by location and are subject to change.
Cash App stacks up pretty well to other payment apps on the fees front. It's only real notch above the competition is in sent payment limits. You can currently send more money with Cash App than you can with Google Pay or Venmo.
Cash App is best for accepting bluetooth payments
You can accept payments over a bluetooth connection with Cash App. This takes away the fuss of exchanging and typing in customer emails. You simply connect over your bluetooth signal and make a transaction. It's fast and simple. 
Of course, you only get this luxury when your customers use Cash App. And since Cash App doesn't quite have a large user base yet, that probably won't be very often. But, if you have the app installed on your phone and the opportunity arises, it would be a nice change of pace.
Compare Cash App to top competitors
Data as of 12/23/22. Offers and availability may vary by location and are subject to change.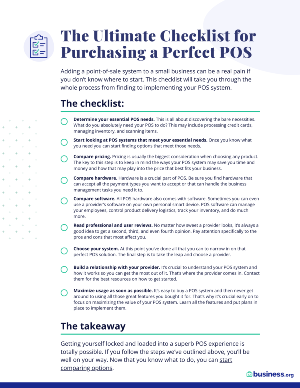 Follow these steps to purchase the perfect POS system
Read our free ultimate checklist for finding the right POS for your business. Don't get saddled with the wrong system. Enter your email and the checklist will arrive promptly.
Cash App comes with a few extra features that make it stand out from the competition in unique ways. We've already covered some of these features above, but we'll cover them in more detail here.
Cash App allows you to take payments over bluetooth. This prevents you from having to manually enter email details into your phone to add a new Cash App contact. It's a smart feature built to save you time and hassle when transacting with new customers.
This debit card is an understated feature. You can order one for free and then use the card to easily access your Cash App funds instead of waiting for the money to be deposited to your bank account. 
Also, the card allows you to create a budgeted account. In other words, even if you don't accept a lot of payments on Cash App, you can still add funds to your Cash App wallet and budget the account for a practical business or personal use. Use it for a weekly food budget, office supplies budget, etc. 
Be aware that when you run out of funds or have insufficient funds, the card automatically declines. At the very least, you'll avoid overspending and overdraft fees.
Bitcoin and stock investment
If you're new to investment and just looking to try a few things out, Cash App makes it easy to get started. You can simply invest funds straight from your Cash App wallet. And, there's no minimum account balance stipulation. 
It's not the best investment app on the market, but it is convenient because you don't have to deposit money into a brokerage account. Keep in mind that it's not the place you'd want to start a serious investment strategy, but it's a good place to try investing for the first time.
There's not a whole lot to say here except that you can pay with your Cash App at any store that uses Square hardware.
Best Small-Business Loans
One of Cash App's main weaknesses is its customer support—it isn't quite dialed in yet. The only way to contact support is via email. This can take time depending on how many back-and-forth messages are needed. It would be nice to complete support tasks over the phone or text.
That said, Cash App's support is a minor complaint in the face of its greatest weakness: its relative newness. Cash App is still finding its user base. It's not even close to as popular as Venmo and doesn't have the advantage of being preloaded on phones like Apple Pay or Google Pay.
Cash App debit card available
Bluetooth payments
Bitcoin and stock investment
Customer service is email only
Not as widespread as Venmo or Apple Pay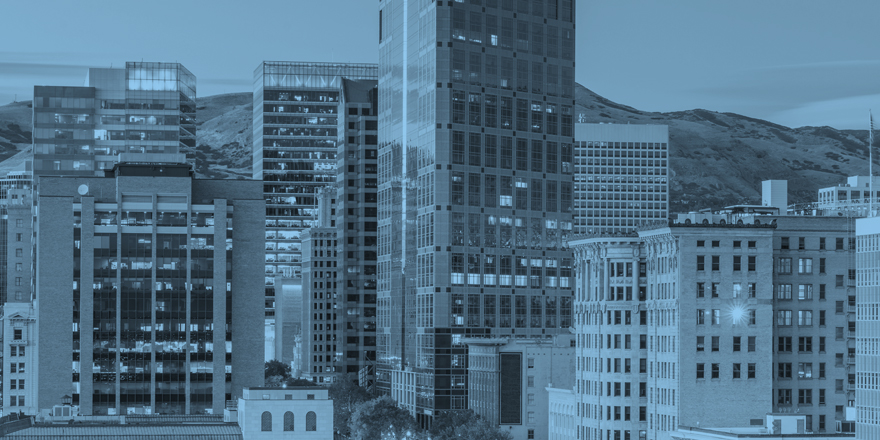 Ready to start accepting credit cards?
Square lets you get started for free. The account is free, the app is free, and your first mobile card reader is free. You simply pay as you process.
Cash App is definitely worth a download. There's so little at stake in adding it to your phone that you might as well have it available should a customer want to pay you on the platform. Additionally, if you're looking for a budgeted debit account, the Cash App card is a solid option. It's a lot less hassle than opening a new debit account at a bank.
Not sure which other payment apps you should have on your phone? Check out our picks for the best payment apps for small businesses.
Square Cash App FAQ
How safe is Square's Cash App?
Yes, Square Cash App is safe. Very safe. Cash App uses PCI-DSS level 1 encryption in addition to PIN entry, Touch ID, or Face ID security locks. These security features ensure that transactions are safe and prevent unauthorized individuals from using your app. Cash App also has fraud protection to prevent unauthorized charges.
Yes and no. Cash App has some great features that its competitors don't, but it's also not as widely used as the other apps. So the app is pretty darn good, but it's not really being used by enough people yet.
We examined Square Cash App by looking for essential digital wallet features needed by freelancers and small businesses. We also compared its fees to other top providers on the market. Finally, we examined third-party user and professional reviews to confirm and validate our research.
Disclaimer
At Business.org, our research is meant to offer general product and service recommendations. We don't guarantee that our suggestions will work best for each individual or business, so consider your unique needs when choosing products and services.