Clover is making waves with its smart processing hardware and app marketplace that allows business owners to build their perfect point-of-sale solution.
Clover is most well known for its point-of-sale (POS) hardware. In fact, you don't even have to use Clover as your processor to access one of its terminals. That's the secret to Clover's business plan and why it should be on your radar.
Clover does provide its own processing services (which we will discuss later), but its hardware has been designed to integrate with many processing services. So it's possible to access Clover's smart POS terminals with a lot of flexibility on the processor you choose. This flexibility allows you to find a processor with the lowest fees.
Building your perfect POS solution may sound a little convoluted at first, but we're here to help you find out how to make the most of what Clover has to offer.
Clover POS review table of contents
There are three main pricing categories to consider with Clover:
Clover payment processing costs
Clover hardware costs
Third-party payment processing costs
We will briefly cover each of these pricing categories and how they impact your decision-making process.
Data as of 6/14/22. Offers and availability may vary by location and are subject to change.
| | | | | | | |
| --- | --- | --- | --- | --- | --- | --- |
| Plans | Clover Payments | Clover Essentials | Clover Register | Counter Service Restaurant | Table Service Restaurant | Get Started |
| Price | $0.00 | $9.95 | $39.95 | $39.95–$49.90 | $69.95–$89.85 | – |
| Processing fees | 2.6% + $0.10 | 2.6% + $0.10 | 2.3% + $0.10 | 2.3% + $0.10 | 2.3% + $0.10 | – |
| Supported hardware | Go | "Go, Flex" | "Go, Flex, Station Solo, Mini" | "Go, Flex, Station Solo, Mini" | "Go, Flex, Station Solo, Mini" | – |
| Mobile payments | ✓ | ✓ | ✓ | ✓ | ✓ | – |
| Inventory management | x | ✓ | ✓ | ✓ | ✓ | – |
| Loyalty program | x | x | ✓ | ​​✓ | ✓ | – |
| Tab pre-authorization | x | x | x | ​​✓ | ​​✓ | – |
Data as of 6/14/22. Offers and availability may vary by location and are subject to change.
Each of these processing plans comes with certain special features and the ability to use certain hardware. The most bare bones plan, Clover Payments, allows you to use the Clover Go reader and comes with a limited feature set.
Clover's Register plan, on the other hand, has a lot more functionality in addition to allowing you to use a broader range of Clover's hardware.
Data as of 6/14/22. Offers and availability may vary by location and are subject to change.
All four of Clover's terminals fill unique POS needs. The Go processor is a perfect option for simple on-the-go processing. It doesn't have many of the features that Clover's other processors offer, but it's reasonably priced and portable.
Flex is probably our favorite of Clover's hardware devices. It's a perfect middle-ground between mobile and stationary processing. You can keep it on your counter, walk it to patrons' tables, bring it on your food truck, and use it in your pop-up shop. It's not only portable, it's also able to access Clover's app marketplace, allowing you to add additional features at will.
Finally, you have the Mini and the Station Solo. The Mini is a stationary smart terminal that's small but powerful. The Station Solo is a more standard large processing screen with a cash drawer. These pieces of equipment are similar in software functionality.
Third-party payment processing costs
| | | | |
| --- | --- | --- | --- |
| Processor | Lowest monthly fee | Starting processing fee | See Plans |
| Payment Depot | $59.00 | Interchange + $0.15 | Get Started |
| National Processing | $9.95 | Interchange + 0.14% + $0.07 | Get Started |
| Dharma Merchant Services | $25.00 | Interchange + 0.15% + $0.08 | Get Started |
Data as of 6/14/22. Offers and availability may vary by location and are subject to change.
These three processors all offer cheap processing rates in addition to Clover terminals. If you want to start using Clover hardware, but none of Clover's processing plans appeal to you, then a third-party processor is the plan for you. You don't even have to go on Clover's website. Just pick the processor that looks best to you and work with it to get a Clover terminal.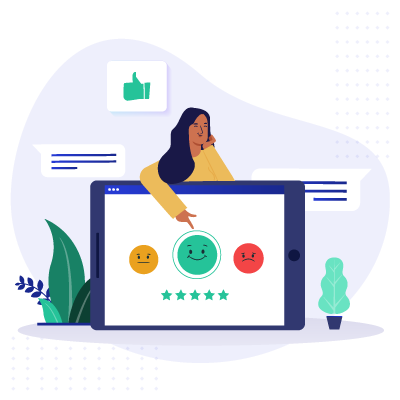 Expert Advice, Straight to Your Inbox
Gain confidence in your business future with our weekly simple solutions newsletter.
Clover is best for building a perfect POS
Clover is an incredibly flexible hardware and software package. You have four top-of-the-line pieces of hardware to choose from. Once you've found the right hardware, you can head over to Clover's app market and start building your perfect feature set.
Want to automate your accounting? There's an app for that on the Clover market. There are, in fact, over 200 apps on the Clover market, so your POS setup can be as detailed or simple as you want it.
Compare Clover vs. competitors
Data as of 6/14/22. Offers and availability may vary by location and are subject to change.
Expensive processing fees
Clover has the same basic processing fees as Square, but actually ends up being a little more expensive because Clover only offers a simple, stripped-down free processing service. Square, on the other hand, offers a free processing service that comes with features like inventory management and other business automation tools.
So Clover's costs can start to add up a little once you take into account monthly fees and equipment costs. That said, there are ways to mitigate both processing fees and monthly costs by using a third-party processor.
Each of Clover's terminals (except its mobile processor) is capable of running your business, with copious POS features and functionalities:
Inventory management
Order management
Online ordering
Menu management (only in restaurant plans)
Sales tracking
Employee management
Each of these features can help automate monotonous tasks and keep you focused on your bottom line.
If the standard Clover POS features aren't quite hitting that sweet spot for you, the app market is a great place to find what you're looking for. With over 200 different apps, there are so many ways to tune your POS system to the perfect frequency.
App types include payroll, time clock, digital loyalty, recruiting, and more. The sky's the limit and new apps are being added daily.
Clover is leading the industry with its hardware and software. Its only weakness is also a sleeper strength. It's kind of expensive, but if you use a third-party processing provider, you can mitigate costs and get great hardware for a great price.
If Clover is feeling like too much work to get right, check out our review of Square, its top competitor.
Is Clover owned by Bank of America?
No, Clover is not owned by Bank of America. That said, Bank of America does sell Clover products. First Data, a fairly large processing company, owns Clover. Fiserv, a merchant services company, owns First Data. So Clover is a subsidiary of two parent companies.
Is Clover a good value if I don't use a third-party processor?
Yes, Clover can be a good value as long as you are utilizing the services you are paying for. If you plan to use Clover's inventory management features and its other extras, then its own processing services may be worthwhile.
If, however, you want to save money on processing fees, and you have a higher transaction volume, a third-party processor may be the way to go.
We examined Clover in-depth, comparing it to other top brands in the field and looking for ways in which its services offered unique benefits or fell short of expectations. We also examined user reviews looking for common benefits and issues. Finally, we dove into the hardware and software features of Clover looking for its best business use cases.
Disclaimer
At Business.org, our research is meant to offer general product and service recommendations. We don't guarantee that our suggestions will work best for each individual or business, so consider your unique needs when choosing products and services.