The 7 Best Small Business Loans for Minorities in 2020
---
Minority-owned businesses get denied funding at three times the rate of non-minority businesses.1  These loans could help close that gap.
Our Approach
20
Brands considered
12
Features compared
30
Days of research
21
Business owners talked to
Last Updated: 2 months ago
We revised this article to keep it accurate and up to date. As part of our updates, we added BlueVine and Kiva to our list of recommended lenders for minority small-business owners. We also updated borrower requirements and financing information for all lenders.
Less than 6 months
Have you heard of the Paycheck Protection Program? This program is part of the recently passed $2.2 trillion stimulus package and is meant to provide relief for small businesses that need extra cash to cover payroll.
The program offers loans up to $10 million to small businesses. These loans are calculated using 250% of your average monthly payroll in 2019.
The program is only being offered through SBA authorized lenders
.
These loans are eligible to be forgiven if at least 75% of the funding is used to pay workers and if no worker is compensated above $100,000. It's currently not clear if that maximum includes benefits. Those who can't get the loan forgiven will have to pay it back in two years at a 0.5% interest rate after six months of interest deferment.
Applications open on Friday, April 3, and close on June 30. The application consists of a two-page form in addition to required documentation.
If you're interested, be sure to apply at a
Paycheck Protection Program authorized lender
.
More than 6 months
Is your business in an area affected by COVID-19? While we still recommend the loans below, you should know that you may qualify for special disaster loans from the U.S. Small Business Administration (SBA). If you do, you can get up to $2 million at a 3.75% rate. It probably won't fix all your problems, but hopefully it can help. You can learn more and apply on the
SBA website
.
More than 6 months
We updated this article with current rates and requirements for each lender. Thanks to these updates, Fundbox moved up one spot in our ranking, largely due to its lenient application requirements. And while Accion's position didn't change, it's worth calling out that its maximum loan size has dropped—from $1 million to $250,000.
Statistically speaking, you'll have a harder time getting a small-business loan if you're a minority business owner. People debate the reasons for that disparity, but the point remains: getting financing for your business may end up being more challenging than it should be.
We hope to see those stats change in the future. But for now, one of the best ways you can increase your chances of getting successfully funded is to simply apply with the right lenders.
In this article, we'll review the best business loans for minorities. We'll also answer some common questions about minority business loans and take a look at some other financing options.
What are minority business loans?
We want to be clear: there are no business loans just for minority business owners. The lenders below are open to all business owners―but they may work better for minorities than other lenders would. Our FAQ below explains more.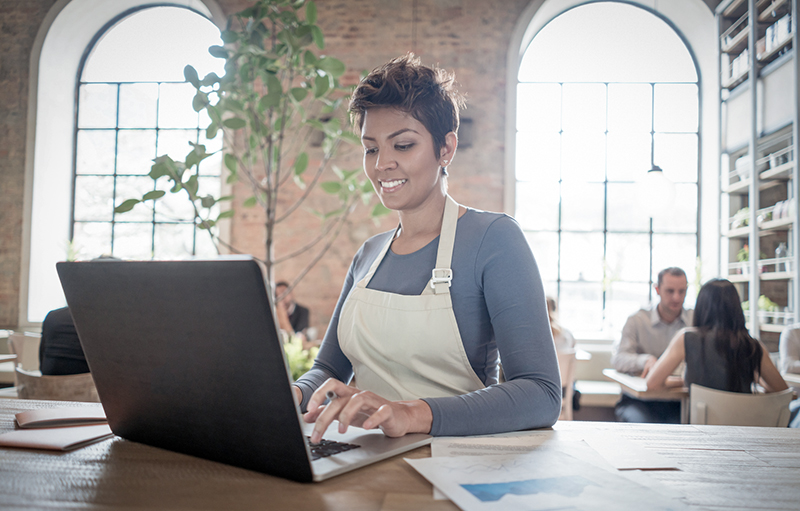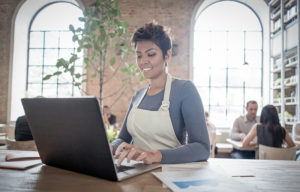 Compare the best business loans for minorities
| | |
| --- | --- |
| Lender | Min. annual revenue |
| Lendio | $50,000 |
| BlueVine | $100,000 |
| Fundbox | $50,000 |
| Kabbage | $50,000 |
| Accion | N/A |
| Kiva | N/A |
| Wells Fargo | N/A |
Data effective 1/29/20. At publishing time, loan amounts and rates are current but are subject to change. Offers may not be available in all areas.
Lendio: Best overall for minority-owned businesses
Lendio tops our list of the best business loans for minorities for one simple reason: one application to Lendio gives you access to many different loan options from many different lenders.
And we do mean many. Lendio can get you a commercial real estate loan from a traditional lender. It can also get you a term loan from an online lender. Or invoice financing from an accounts receivable company. Or a business line of credit from―well, you get the point.
(In fact, the table below includes just a few of Lendio's loan options. You can see the full list in our Lendio review.)
Lendio loan details
| | | | | |
| --- | --- | --- | --- | --- |
| Loan type | Min./max. loan size | Lowest listed rate | Repayment term | Get a loan |
| Term loan | $5,000/$2 million | 6% | 1–5 yrs. | Apply Now |
| Line of credit | $1,000/$500,000 | 8% | 1–2 yrs. | Apply Now |
| Commercial mortgage | $250,000/$5 million | 4.25% | 20–25 yrs. | Apply Now |
| Invoice financing | Up to $100,000 | 5% factor rate | Up to 1 yr. | Apply Now |
Data effective 6/29/20. At publishing time, amounts, rates, and requirements are current but are subject to change. Offers may not be available in all areas.
That's because Lendio works as a lending marketplace, matching borrowers (you, in this case) with lenders based on your loan application. A dedicated loan specialist will help you find the perfect loan, taking into account your personal credit score, your business model, your ability to repay the loan, and all sorts of other factors.
So no matter your situation, you can probably find a loan for your business. You can even compare loan offers to make sure you get the best one.
As an added bonus, Lendio can even hook you up with some of the other lenders on this list. It might take longer than talking to those lenders directly, though, since you'll have to wait a day or two for Lendio to match you with loans.
Put simply, Lendio has plenty of loans (and lenders) for plenty of borrower situations―and that's why it tops our list of the best business loans for minority small-business owners.
BlueVine: Best for larger cash-flow loans
BlueVine offers an excellent balance between accessible borrower requirements and large, flexible financing.
You can get a term loan, line of credit, or invoice factoring from BlueVine. While the specific borrower requirements vary a bit from product to product, all types of BlueVine financing come with pretty reasonable requirements. For example, its line of credit requires a 600 credit score and six months in business, while its invoice factoring lets you apply with a 530 credit score and three months in business.
But as we said, Wells Fargo has the strictest application requirements of any lender on this list: three years in business and $1.50 of revenue for each $1 you borrow. If you can meet that criteria, however, you can get some great deals.
BlueVine loan details
| | | | | |
| --- | --- | --- | --- | --- |
| Loan type | Min./max. loan size | Lowest listed rate | Repayment term | Get a loan |
| Line of credit | $5,000/$250,000 | 4.80% | 6–12 mos. | Apply Now |
| Term loan | $5,000/$250,000 | 4.80% | 6–12 mos. | Apply Now |
| Invoice factoring | Up to $5 million | 0.25%/wk. | N/A | Apply Now |
Data effective 6/29/20. At publishing time, amounts, rates, and requirements are current but are subject to change. Offers may not be available in all areas.
Those aren't quite the lowest requirements we've seen (Fundbox, notably, has lower), but they come with larger maximum loan sizes than you'd get from other cash flow lenders.
In fact, BlueVine offers invoice factoring up to $5 million. Most cash flow lenders tap out somewhere between $100,000 and $250,000.
So if you want the accessibility of a cash flow loan with the flexibility more money brings, BlueVine might strike the right balance for you.
Fundbox: Best for bad credit
Fundbox offers a business line of credit (LOC). But unlike credit lines from traditional lenders (like banks and credit unions), Fundbox's LOC has pretty relaxed borrower requirements.
Businesses as young as three months old can apply for Fundbox financing. For context, most lenders require at least six months, with a year or more being standard. Fundbox also has low revenue requirements of just $50,000 per year. And best of all, you can qualify for a Fundbox loan with just a 500 personal credit score―one of the lowest credit requirements out there.
That means that even business owners with less-than-perfect credit can take advantage of Fundbox's loan offerings, making it a good business loan for bad credit.
Fundbox loan details
| | | | | |
| --- | --- | --- | --- | --- |
| Loan type | Min./max. loan size | Lowest listed rate | Repayment term | Get a loan |
| Line of credit | $1,000/$100,000 | 4.66% | 12–24 wks. | Apply Now |
Data effective 6/29/20. At publishing time, amounts, rates, and requirements are current but are subject to change. Offers may not be available in all areas.
Plus, Fundbox uses an automated approval process. Just connect Fundbox to your business's bank account, and let Fundbox do a soft credit pull.
After that, you can get an answer to your application in mere minutes.
Of course, Fundbox has some drawbacks you need to know. It has pretty short repayment terms and relatively high fees. In other words, it's not the cheapest option out there.
Even so, Fundbox's low borrower requirements make it a good option for business owners that can't yet qualify for other loans.
Kabbage offers a business line of credit (LOC). And like Fundbox, Kabbage also uses an automated application process. You connect Kabbage with your business checking account or accounting software, and it looks at your financials. The proprietary algorithm makes a decision within minutes.
But that's not the only thing that sets Kabbage apart; it also has some of the fastest funding times we've seen. You can choose to get funds in one of three ways: a Kabbage card (it takes a few days for you to get in the mail), direct deposit into your bank account (within one to three days), or deposit into your PayPal account (within minutes).
Kabbage loan details
| | | | | |
| --- | --- | --- | --- | --- |
| Loan type | Min./max. loan size | Lowest listed rate | Repayment term | Get a loan |
| Line of credit | $2,000/$250,000 | 1.5 factor rate | 6–18 mos. | Apply Now |
Data effective 6/29/20. At publishing time, amounts, rates, and requirements are current but are subject to change. Offers may not be available in all areas.
The catch comes with Kabbage's high rates. You'll pay substantial fees as you repay the loan, and the repayment structure—which front-loads your fees—is best described as "pretty confusing." Still, the fast access to funds, even without perfect personal credit, might make the fees worth it.
Grow your business today
Browse hundreds of loan options, custom-tailored to your business and budget needs, from a single, simple platform.
Accion: Best for smaller loans
Accion's entire mission is to get loans in the hands (and bank accounts) of underserved communities and people who get turned away by traditional lenders. Accion emphasizes that it wants to get to know your business's unique story and strengths as part of its decision-making process.
While it doesn't publish exact qualifications, Accion reportedly has much more flexible application requirements than most lenders. It looks at your credit score, sure, but that's just one of many factors.
Accion loan details
| | | | | |
| --- | --- | --- | --- | --- |
| Loan type | Min./max. loan size | Lowest listed rate | Repayment term | Get a loan |
| Term loan | $300/$250,000 | 7% | Unlisted | Apply Now |
Data effective 6/29/20. At publishing time, amounts, rates, and requirements are current but are subject to change. Offers may not be available in all areas.
And rather than deny you a term loan outright, Accion seems willing to offer you a smaller loan, like a $1,000 microloan, so you get at least a little funding. Even if you get turned down, Accion will offer guidance on how you can get accepted in the future.
Unlike most of the lenders on this list though, Accion has a relatively lengthy and involved application. If you need fast funds, look elsewhere. And while Accion does extend large loans, those large loans seem to be few and far between. Accion's loans start at $300 through its microloan program, and its average loan size is just under $15,000.
Kiva: Best for microloans
Unlike the other lenders featured here, Kiva offers only microloans―small term loans under $10,000, in this case.
That might not seem like a lot of money, but Kiva has another big advantage that makes it worth looking at: It doesn't charge interest on those microloans. At all.
Now, Kiva uses an unconventional crowdfunding process for its loans. You'll have 30 days to get people to contribute to your loan fund. That means that you don't have to meet any particular borrower requirements, but it also means that Kiva has a very slow funding turnaround time.
All the same, if you can deal with a smaller loan and slow funding, Kiva's accessible microloans might be the cheapest funding you can get.
Wells Fargo: Best big-bank option
Wells Fargo offers much of what you want from traditional financing: lots of loan choices, all with long terms and low rates.
Unfortunately, that comes with (very) strict borrower criteria. Still, we included Wells Fargo on this list because its rates and repayment terms are just that good.
Plus, Wells Fargo has shown a marked determination to improve lending to minority small businesses. In recent years, this large bank has performed studies on the state of minority small-business financing and then used those results to create programs supporting minority entrepreneurs.
So if you're a minority business owner looking for financing from a traditional financial institution, Wells Fargo should probably be your first stop.
Minority business loan FAQ
We've shown you the best loans for minority businesses, but let's take some time to answer some common questions.
Why do so many minority small-business owners get rejected for loans?
Believe it or not (you'll probably believe it), there's actually a lively debate around this question. A brief from the U.S. Small Business Administration (SBA) Office of Advocacy suggests that minority entrepreneurs get rejected at higher rates because they tend to
have lower credit scores,
be less likely to have a house to use as collateral,
want to fund businesses in less desirable locations,
operate in less profitable industries, and
have less "social capital" to help their businesses.
Significantly, the Minority Business Development Agency (MBDA) adds an additional reason to its own list.3 According to the MBDA, minority business owners also
experience racial discrimination from lenders.
And at least one study backs that up. Researchers sent nine businessmen to various traditional banks in search of a $60,000 small-business loan. Each man was dressed identically, had similar body types, and possessed similar educational and financial backgrounds. The only difference? Three of the men were white, three were black, and three were Hispanic.
You can guess what happened. The black and Hispanic businessmen received less information about loans and less help with the application process. They were even less likely to get offered a business card. Instead, they got more questions about their personal financial situations.
So when a minority business owner gets denied funding, it could be because of legitimate reasons or plain old racism. Either way, the high rejection rates for minority small-business owners usually leads to our next question.
Best Minority Small Business Loans
Do minority business loans exist?
No, there's no such thing as a business loan exclusively for minority business owners. Lenders can't discriminate on the basis of a borrower's race. So while that means they can't reject you because of your race, they also can't approve you or give you special terms because of your race.
Note that you might see minority-specific loan programs. These generally help minority business owners strengthen their applications for loans or guide them through the loan process. They are not loans themselves.
Then why did you write this article?
While minority-specific loans don't exist, we think these loans can work well for minority business owners who worry about getting rejected for traditional financing, whether that's because of their credit history or because of discrimination.
For example, most lenders on this list don't disqualify borrowers if they have lower-than-average credit scores. So if the SBA has it right, and minority borrowers get rejected because they may have lower credit scores, Fundbox or Kabbage might be a good choice.
Likewise, most of these lenders also won't ask for specific collateral from borrowers, so lack of home ownership shouldn't prove problematic.
Several lenders we featured, including BlueVine, Kabbage and, Fundbox, have automated applications. If the MBDA's theory about racism proves correct, an automated approval process can help overcome the biases of a human loan officer or underwriter.
Likewise, Wells Fargo has taken steps to address racial bias in lending, meaning it might be a better choice than other traditional banks. Similarly, Accion emphasizes lending to minorities and other disadvantaged groups, and its microloans have looser lending requirements than many traditional lenders.
The point is, the loans on our list may not be minority-specific, but they can help address some of the reasons minority business lenders get rejected for financing.
Why do you keep saying "minority?"
We're aware that not everyone loves "minority" as a label. To be frank, we've used this term for two reasons:
Various government agencies, like the MBDA and the SBA, use "minority" in their reports, program names, and resources. Most lenders and investors have followed suit.
As a result, "minority business owners" gets a lot more search volume than similar terms. We want to make sure people who need this article can find it, so we've stuck to the term.
Other funding options for minorities
If you think funding begins and ends with term loans and microloans, think again. Minority business owners have other financing options.
Grants
Grants give your business free money. You don't have to repay them, and most business grant applications won't ask for things like credit history or annual revenue, making them a highly desirable option.
Many business grants for minorities exist. For example, the Asian Women Giving Circle gives up to $15,000 to businesses led by Asian American women, and the First Nations Development Institute gives grants to Native nonprofits.
To get a minority business grant, you'll have to find one you qualify for and then apply. Most grants have lots of applications (everyone wants free money, after all), so don't expect to be a shoo-in for a grant just because you meet the basic qualifications.
You may have more success looking for local grants. Various organizations in your community might sponsor grants for minority business owners, and you'll likely have less competition.
Angel investors
Angel investors, well, invest in your business. Usually, they do this in exchange for equity in the business. So you don't have to repay a loan, but you will have to give up some business profits. Many entrepreneurs find this to be a reasonable trade-off.
While minority small-business owners get rejected for loans at much higher rates than non-minority small-business owners, that gap largely disappears when it comes to getting angel investors.
About 17% of entrepreneurs trying to get funding from angel investors get it; for minority entrepreneurs specifically, 16.1% get the angel investor funding they seek.4 So minority business owners would do well to look at angel investors.
Our research shows that some prominent minority-focused angel investment groups have come and gone, so you should do some searching to find out who's currently active in the angel investing scene. But here's a list of black angel investors to get you started.
Non-financing opportunities
Securing working capital is key to business development, but it isn't the only way to boost your business. These opportunities won't directly get you a loan, but they will help you succeed as an entrepreneur.
The SBA has a variety of programs for small businesses, but the SBA 8(a) program specifically awards government contracts to "disadvantaged" small businesses. In this case, that means economically or socially disadvantaged businesses—such as those that have felt the effects of racial discrimination.
Also, many states and cities have local networking groups, often for minorities or specific races and ethnicities. BlackConnect, Latinx Detroit, and Asian American Chamber of Commerce are just a few examples of these small-business networking groups. These groups can provide resources, mentoring, and other business development help.
Want more options? Fund your business with a personal loan.