Credit Sesame Review: Free Credit Monitoring
Credit Sesame offers free credit scores and monitoring.
On the surface, Credit Sesame seems great. It offers a free look at your credit score, free credit monitoring, and other credit-related services.
And all those things can be great for some people, but Credit Sesame has some limits you need to understand. Otherwise, you might be shocked when a lender pulls a credit score that looks different from the one Credit Sesame showed you.
In this Credit Sesame review, we'll explain who can benefit from Credit Sesame, break down its plans and services, and help you decide if it's a good credit monitoring service for you.
Credit Sesame is best for businesses that plan to do personal borrowing
Free credit monitoring
Banking, financing recommendations, and more
Positive customer reviews
VantageScores only
Free monitoring for just one bureau
To understand our take on Credit Sesame, you need to understand a little about how it works.
Like most credit monitoring services, Credit Sesame gives you access to the VantageScore version of your credit score―not the FICO score version. (Those are just two methods of calculating credit scores.) Although that can still help you get a feel for how your credit looks, you need to know that almost all lenders will look at your FICO score and not your VantageScore.
So if you're a small-business owner and want to monitor your credit to prepare for financing, you might be annoyed if Credit Sesame's VantageScore makes you think you qualify for financing that you actually aren't eligible for.
And even setting that issue aside, Credit Sesame just isn't our favorite credit monitoring service for business owners or anyone else. It doesn't have the best pricing, identity monitoring features, or customer service. 
But it does have one good thing. Credit Sesame can help match you with personal loans based on your (VantageScore) credit score.
So if you're planning on using a personal loan for your business (maybe because your business isn't old enough to qualify for business loans yet), then Credit Sesame might prove helpful to you.
Otherwise, we think both businesses and individuals can do better with one of our picks for the best credit monitoring services. But let's talk more about what Credit Sesame offers so you can decide for yourself.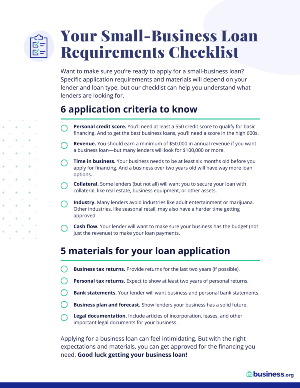 Applying for a small-business loan soon?
Our free checklist can help you understand what lenders are looking for.
Credit Sesame monitoring plans
| | | | | |
| --- | --- | --- | --- | --- |
| Credit Monitoring Plan | Free plan | Advanced Credit | Pro Credit | Platinum Protection |
| Price | $0 | $9.95/mo. | $15.95/mo. | $19.95/mo. |
| Score updates | Monthly | Daily | Daily | Daily |
| TransUnion scores and monitoring | | | | |
| Monthly 3-bureau scores and reports | | | | |
| 3-bureau monitoring | | | | |
| 24/7 credit help | | | | |
| 24/7 lost wallet help | | | | |
| Public records monitoring | | | | |
| SSN monitoring | | | | |
| Web monitoring | | | | |
| Sign up | Get Monitoring | Get Monitoring | Get Monitoring | Get Monitoring |
Data effective 5/24/22. At publishing time, pricing is current but subject to change. Offers may not be available in all areas.
The big difference between free and paid Credit Sesame? The free plan offers scores and monitoring for just one credit bureau (TransUnion), while the paid plans can get you scores and monitoring for Equifax and Experian as well.
But let's break down the plans a little further.
Credit Sesame's free plan gives you the essentials: monthly score updates (based on your TransUnion credit report) and alerts for changes to your credit report.
You also get a credit report card (note that it's not an actual credit report), which is basically just Credit Sesame's analysis of your credit and how you can improve it. Finally, you get $50,000 in free identity theft insurance.
In addition, you don't need to supply a credit card number to sign up for the free plan―only if you want a premium plan.
Advanced Credit is Credit Sesame's cheapest paid plan. It lets you get daily TransUnion credit score updates instead of just monthly. And in addition to everything from the free plan, you'll also get access to credit scores and reports from Equifax and Experian (not just TransUnion).
Keep in mind that you don't get credit monitoring for those other bureaus. So you'll have to upgrade further if you want that.
Pro Credit is the most popular paid plan, according to Credit Sesame. Which makes sense, as it offers a good balance of features and cost.
The Pro Credit plan gets you everything included in the Advanced Credit plan, but it also adds credit monitoring for all three bureaus. That's a helpful feature, since the three credit bureaus often don't have the same information.
You also get 24/7 credit help with this plan. Basically, you get access to a hotline that helps you dispute and resolve errors on your credit report.
If you're going to get a Credit Sesame paid plan, Pro Credit is the one we'd recommend. But if you want to get a few more extras, you can always pay for the top-tier plan.
Platinum Protection gives you all the credit services of the other plans, but it adds some (bare bones) identity monitoring features.
With the Platinum Protection plan, you get web monitoring, public records monitoring, and social security number monitoring. You also get access to a lost wallet helpline.
Frankly, though, other credit monitoring services have much more robust identity theft protection. So if you worry about your identity a lot, don't go with this plan―go with another service like IdentityForce instead.
Other Credit Sesame products and services
While you probably care mostly about Credit Sesame's credit services, you should know that it offers a few other financial products too.
Credit Sesame offers a checking account called Sesame Cash. But why bank with Credit Sesame?
Well, Sesame Cash lets you get cash rewards when your credit score increases. That can provide good incentive to work on your credit score. Just don't expect to get rich or anything―credit improvement takes time, and you don't usually see dramatic score jumps.
Business vs. personal banking
Sesame Cash is a personal checking account―not a business checking account. In most cases, you need a business bank account for your company, so you should not use a Sesame Cash account for business banking.
Rewards aside, Sesame Cash is a free bank account (with no monthly service fee or minimum balance requirement), so it's not a terrible deal. Plus, your account comes with a MasterCard debit card and access to a network of 55,000 ATMs.
But keep in mind that Credit Sesame doesn't offer savings accounts or other banking products―it's not a full-service bank.
So while Sesame Cash can be an okay checking account when you need one, we wouldn't recommend closing accounts at a bank you like.
As we mentioned earlier, Credit Sesame can make loan recommendations based on your credit score. It can help with personal loans, student loans, and auto loans.
Credit cards recommendations
You can also get help choosing a credit card. As with loans, Credit Sesame will use your credit score information to recommend the best credit card options for you.
Even if you're not using its credit monitoring service, Credit Sesame has reviewed tons of different credit cards, and you can filter its reviews to find credit cards that match your credit score, desired rewards, and more.
Credit Sesame also provides quotes for different types of insurance, including home, auto, and life insurance.
You can get quotes from reputable companies like Progressive and Farmers Insurance (among others). That can be handy if you're trying to shop around―but lots of sites offer these quotes, so it's not exactly a standout feature.
Credit Sesame customer reviews
As you can see, Credit Sesame offers quite a bit―some of the features more exciting than others. But do its users think Credit Sesame is actually worthwhile?
For the most part, they do. Credit Sesame has a 2.9 (out of 5) on Trustpilot, with over 2,000 reviews.1
But they do have a fair amount of positive Credit Sesame reviews. People like that it offers free credit monitoring, and they say Credit Sesame helped them improve their credit and meet their financial goals (like getting approved for better credit cards). Plus, people say it's easy to use.
On the negative side, people complain that after signing up, they got bombarded with credit card and loan offers. Some users also say that Credit Sesame doesn't update your score often enough (again, with the free plan, you only get monthly score updates).
Perhaps most importantly, we saw complaints that Credit Sesame's credit score didn't match the credit score a lender used―just like we discussed earlier. In fact, one person said their Credit Sesame score was 40 points higher than the score their lender used. Which unfortunately means they got rejected for a loan they thought they qualified for.
Put simply, you need to understand how Credit Sesame actually works (which is why we warned you about that upfront). But as long as you do, Credit Sesame reviews show that you should have a good experience with its service.
If you want a free credit score or free credit monitoring, Credit Sesame can help. But you need to remember that your Credit Sesame score may not be the same score lenders look at―and the difference between the two can get surprisingly big.
For that reason―plus the lack of standout features―we don't recommend Credit Sesame to most business owners. But if you're planning on doing some personal borrowing, its loan-matching feature might be enough to make it worthwhile.
Your personal credit score matters, but you should also keep an eye on your business credit score with one of our favorite business credit monitoring services.
Will using Credit Sesame hurt my credit?
No, using Credit Sesame to check your credit score or monitor your credit shouldn't hurt your personal credit score. Credit Sesame only performs soft credit checks, which don't affect credit like hard credit checks do.
(Note that if you apply for one of Credit Sesame's recommended loans or credit cards, that will probably end up affecting your credit score.)
Is Credit Sesame safe to use?
Yes, Credit Sesame is safe. It's been around for a decade, and it has thousands of positive reviews, so you don't need to worry that it's a scam.
How accurate is Credit Sesame?
Credit Sesame gives you an accurate credit score―but you need to understand the limitations.
Credit Sesame's free plan calculates your credit score using data from only TransUnion. Since different credit bureaus have different information, your credit score may look different using data from Equifax or Experian. (With Credit Sesame's premium plans, you can get those scores too.)
Plus, as we talked about earlier, Credit Sesame uses the VantageScore model to calculate your credit score―not the FICO score model that most lenders use. So while Credit Sesame can give you a general idea of how your credit score looks, don't be surprised when your lender pulls a different number than Credit Sesame does.
Disclaimer
At Business.org, our research is meant to offer general product and service recommendations. We don't guarantee that our suggestions will work best for each individual or business, so consider your unique needs when choosing products and services.