Paper receipts cluttering your office? Mail them to Shoeboxed for simple scanning and categorization before tax time.
Data as of 2/9/22. Offers and availability may vary by location and are subject to change.
*At current promotional price when billed annually. Regular pricing starts at $23/mo. when billed annually or $29/mo. when billed monthly.
Want help organizing your business's receipts? Try Shoeboxed. A Shoeboxed subscription includes prepaid envelopes that you stuff full of old receipts (and any other paper business documents) and mail to the company, which scans, uploads, and categorizes your expenses. You can also scan and upload paper receipts yourself and generate on-the-go expense reports with the company's free mobile app.
Business.org's Shoeboxed review can help you decide if the company's receipt scanning is right for your business—or if you need to look elsewhere for a better fit.
Compare Shoeboxed plans and pricing
| | | | | | |
| --- | --- | --- | --- | --- | --- |
| Plan name | Starting price | Digital documents | Physical documents | Magic envelopes | Get started |
| | $18.00/mo.* | 600 per year | 300 per year | 1 per month | See Plans |
| | $36.00/mo.* | 1800 per year | 1800 per year | Unlimited | See Plans |
| | $54.00/mo.* | 3600 per year | 3600 per year | Unlimited | See Plans |
Data as of 2/9/22. Offers and availability may vary by location and are subject to change.
*At current promotional price when billed annually. Regular pricing starts at $23/mo. when billed annually or $29/mo. when billed monthly.
Not sure what to do with old paper receipts? Shoeboxed was created just for you. Each Shoeboxed plan includes a certain number of Magic Envelopes, or prepaid envelopes you can fill with as many paper receipts as they can hold. Once they receive the envelope, the Shoeboxed team scans and digitizes your documents so you don't have to. Even better, they categorize the scanned documents and store them for you on an easy-to-search database.
How does Shoeboxed categorize your receipts?
Shoeboxed's algorithm sorts each receipt into one of 15 tax categories, ranging from fuel to groceries. Note that Shoeboxed only categorizes receipts. All other scanned documents simply become uncategorized PDFs.
But Shoeboxed does more than quickly clearing your desk of old paperwork and storing it securely online. It also offers features like these:
Automatic mileage tracker for travel expense reimbursement
Integration with QuickBooks, Wave, Xero, and other accounting solutions
Expense report generation
On-the-go receipt scanning and archiving with the free mobile app
Business card scanning to create a contact database
Shoeboxed pricing and plan information
Shoeboxed offers three plans geared at different types of businesses: Startup, Professional, and Business. All three plans include unlimited document storage and unlimited users, but they vary in how many documents you can scan, upload, and store per month.
Startup, the cheapest plan, allots users just one Magic Envelope a month. You can upload only 50 documents a month on your own and submit only 25 physical documents to the Shoeboxed team for digitization. If all of your documents won't fit in one envelope, you can still send them in—just know you'll be paying the postage yourself.
Money-saving tip: Pay annually, not monthly
If your budget can accommodate it, consider paying for Shoeboxed annually, not monthly—the annual total is 20% less than the month-by-month total.
Since the Startup plan's document limit is so low, it works best for freelancers, contractors, and solopreneurs. If you exceed the document limit, you'll be charged an extra $0.40 per digital document and $0.50 per physical document. And with Startup, you'll pay a small fee—probably for shipping, though the website doesn't specify—to get your documents shipped back to you.
Business and Professional, the two pricier plans, include unlimited prepaid envelopes and free document returns. Only the Professional and Business plans include QuickBooks Online integration.
Don't vibe with any of these plans? You can work with Shoeboxed to create a custom one.
Compare Shoeboxed vs. competitors
| | | | | |
| --- | --- | --- | --- | --- |
| Brand | Starting price (monthly) | Mileage tracking supported | Automatic receipt scanning | Get started |
| | $18.00* | Yes | Yes | View Plans |
| | $0.00 | Yes | Yes | View Plans |
| | $0.00 | Yes | Yes; limited to 20 scans on Free plan | View Plans |
Data as of 2/9/22. Offers and availability may vary by location and are subject to change.
*At current promotional price when billed annually. Regular pricing starts at $23/mo. when billed annually or $29/mo. when billed monthly.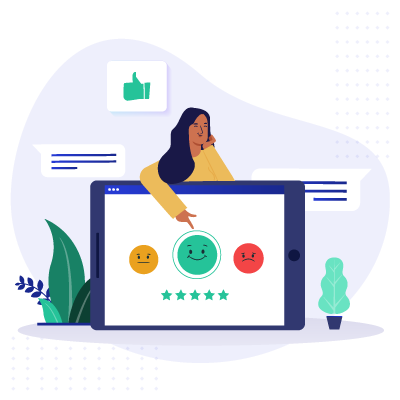 Expert Advice, Straight to Your Inbox
Gain confidence in your business future with our weekly simple solutions newsletter.
IRS-approved receipts
Gmail receipt syncing
Automatic mileage tracking
Limited functionality beyond receipts and mileage tracking
Poor Android app ratings
The digital receipts Shoeboxed creates are IRS approved, which means that if your business is audited, the IRS accepts the accuracy and legitimacy of digitized Shoeboxed files.
Even if you never get audited, you can benefit from the simplification Shoeboxed provides. For instance, if you sync Shoeboxed with your Gmail account, Shoeboxed automatically imports data from any receipts that get emailed to you and sorts them into the right category. It also uses your phone's GPS for mileage tracking. At the end of a business trip, the app turns the tracked miles into a receipt and categorizes it accordingly.
What does that mean in time-saving terms? You won't have to sort through your inbox to pull and catalogue receipts yourself. And instead of tallying up trip costs every time you stop for gas, you can focus on the trip itself and let Shoeboxed handle the rest.
Shoeboxed's receipt-scanning app
The Shoeboxed receipt-scanning app comes free with each plan. You can use it to scan and upload receipts or to generate on-the-go expense reports with receipt screenshots attached. According to user reviews, the Android app isn't as solid as the iOS app. While the iPhone app has 1.6K reviews with an average star rating of 4.5,1 the Google Play app has just a few hundred reviews with an average of 2.4 stars.2
Shoeboxed doesn't include employee reimbursement options—which isn't necessarily an automatic con. After all, small-business owners with dozens of employees aren't the only people who need organizational help; freelancers, contractors, and sole proprietors do too. Still, if you're looking for something with more robust business support, including corporate card management and employee reimbursement, you'd be better off with a receipt-scanning app like Expensify.
And according to reviews on Google Play store, the free Shoeboxed app leaves a little to be desired; the images it captures aren't crystal clear and can take several shots to focus correctly.
So is Shoeboxed a good receipt scanner for your company? The answer depends less on your industry and business size and more on your personality, needs, and office organization. If you're fine handling digitization and organization on your own, Shoeboxed might be a little too basic for you. But if you're sick of paper receipts cluttering your office (and digital ones in your inbox), this receipt scanner and organizer is a dream come true.
Looking for more apps to simplify your bookkeeping? Check out our page on the year's best accounting apps for small businesses.
After the 30-day free trial, Shoeboxed starts at $23 a month if you pay annually or $29 if you pay month to month.
Nope. Once your 30-day free trial is up, Shoeboxed starts at $23.
What is the best way to keep receipts?
Ink fades, receipts tear, and prices are easily lost in the clutter. In our book, digitizing receipts is the way to go—not just because they're easier to save and sort, but also because they make audits, tax filing, and employee reimbursement as hassle-free as can be.
How does Expensify compare to Shoeboxed?
Both Expensify and Shoeboxed are receipt-scanning apps, but they serve two vastly different purposes. Expensify aims to simplify expense management for everyone from freelancers to the biggest businesses; it allows for next-day employee reimbursement, end-of-the-month expense reports, and corporate card management.
Meanwhile, Shoeboxed is geared towards business owners who need a quick way to clear away paper clutter. It offers basic expense tracking, but it isn't an all-out expense management system like Expensify.
We analyzed Shoebox's overall value for the money, ease-of-use, comparison to competitors (like Expensify), customer service quality, adherence to IRS policies, and mileage tracking abilities, among other factors.