Best Virtual Terminal for Credit Card Processing
If you own a telemarketing firm or need a better way to handle remote payments, then you're likely in the market for a new virtual terminal. Virtual terminals can be an easy and inexpensive way to get paid as long as you know which one of the hundreds of options to choose. That's where we come in.
Each of our top brands has something unique to offer to the modern small business. As you browse our brand reviews, think about, and prioritize the most important features for your business.
For example, if you're a subcontractor who works for many clients in a day and needs to take payments on-the-go, you may benefit from Stax's Text2Pay option. Whatever your needs are, we're here to help you fill them.
Best Virtual Terminals
:

Best overall

:

Best for text payments

:

Lowest processing rates

:

Best for high-risk clients

:

Best for recurring payments
| | | | |
| --- | --- | --- | --- |
| Brand | Processing fee per transaction (keyed) | Basic monthly fee | Learn more |
| | 3.5% + $0.15 | None | See Plans |
| | Interchange only | $99.00 | See Plans |
| | Interchange only | $59.00 | See Plans |
| | Interchange + 0.20% + $0.10 | $20.00 | See Plans |
| | 2.38% + $0.25 | None | See Plans |
One thing you may notice immediately is that Payment Depot's transaction fee is quite a bit cheaper than every other brand. Truth be told, that's exactly why they're one of the brands we recommend. You simply can't beat Payment Depot's transaction fee.
So why would you want to go with any of the other brands over Payment Depot? There are a couple of key things to consider.
Higher monthly fees are less forgiving of sporadic sales cycles
With a brand like Square, which has a comparatively high transaction fee, you'll notice there's no monthly fee being charged. The lack of a monthly fee makes Square a bit more flexible with regards to how many transactions you process in a given month. If you have a slow month, for example, you'll only have to pay transaction fees on the sales you actually made.
With companies like Payment Depot and Stax, on the other hand, slow months still mean forking over $100 to keep your processor running. This is a crucial consideration for businesses with seasonal slowdowns or irregular processing needs.
As a rule of thumb, the lower your monthly payment, the less affected your processing value will be by monthly economic performance.
The features you need can add value to your chosen brand
The next most important consideration that impacts how you view pricing is how much you need the features offered by a given brand. Sure, Payment Depot may be cheaper than Stax, but Payment Depot doesn't offer payment over text.
We'll get more into specific brand features in the upcoming sections.
One of the reasons we can recommend Square to any small business owner is because you can try it out for free—only paying when you process transactions. Square offers well-designed processing and point-of-sale solutions that would be worth using even if they weren't free.
The worst thing that can happen with Square is finding out it doesn't offer what you need and then hopping over to another solution. What Square does offer, however, is a way to turn your computer into a virtual terminal.
It's easy to key in payments from your computer, but with Square, you can also send invoices, swipe cards on a mobile reader, or set up a whole storefront with Square terminals. Square makes it easy to take your virtual terminal baseline and grow from there, accepting payments however they may come.
That's why we highly recommend Square. It may not have the pricing structure to be competitive in the long-run, but it's a great place to get started.
Stax: Best for text payments
Stax (formerly Fattmerchant) really has its virtual terminal dialed into the needs of freelancers and subcontractors. At its most basic level, Stax has a functional virtual terminal that you can use to take payments on your computer.
Above and beyond this, Stax offers a way to take payments over text with its Text2Pay feature. In case you can't tell already, we're pretty stoked about this feature. It makes taking payments so convenient and easy for you and your clients. Shoot a text, get paid. It's that simple.
Stax also offers a way to send invoices and an easy storefront builder for taking payments online. Bottom line: Stax offers a ton of ways for you to get paid without ever touching a credit card.
Payment Depot: Lowest processing rates
What makes Payment Depot special is not that its fees are so cheap, but that it can offer a solid virtual processing solution​ despite such cheap processing fees. As long as you're processing credit cards pretty consistently.
If you're consistently processing $2000+ a month, you'll save money with Payment Depot. It's hard to argue with savings.
But, the one chink in Payment Depot's armor is that it seems like its virtual terminal solution is pretty simplistic. Payment Depot's website doesn't have much to say about the virtual terminal. It's simply a way to take payments on your computer.
Because of this, we generally recommend Payment Depot to businesses that will be using other aspects of its processing: terminals, POS systems, etc. That said, if savings is your primary concern, it's hard to beat Payment Depot.
Dharma Merchant Services: Best for high-risk clients
Higher-risk clients have a high likelihood of fraud and chargebacks. You know you're a high-risk client if you've been to processing companies in the past and gotten rejected. Certain industries tend to be deemed high risk:
Adult
Firearm sales
Pawn shops
Furniture sales
If you're tired of getting rejected by processing companies and just need a virtual terminal to key in a few credit cards, call up Dharma Merchant Services. It's willing to take on higher-risk clients.
That said, your pricing may vary depending on your evaluated risk level. But, even if your pricing is a little higher than Dharma's baseline, Dharma offers a really solid price point. It's not the cheapest out there, but it's pretty good. And with high-risk companies, you gotta take whatever you can get.
Clients generally like Dharma and give it positive reviews. If you've been looking for a good virtual terminal for a while and haven't had much luck, Dharma is definitely worth giving a shot.
Helcim: Best for recurring payments
One of the easiest ways not to get paid for your work is forgetting to send an invoice. It seems silly, but it happens. With Helcim's recurring payment feature, you can set up a recurring payment plan that automatically bills your customer at a specified interval.
This feature is great for business owners who offer services to clients at regular intervals: music teachers, gardeners, housekeeping series, etc.
And for all your new customers, it's easy to get all their payment info saved in your system. With Helcim, you can take payments with your clients in person through your phone, adding them to your system, and allowing you to get paid.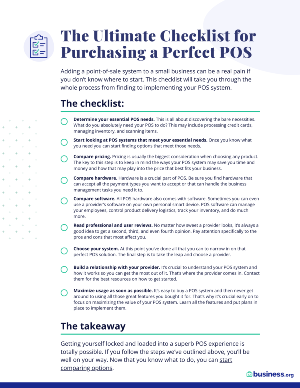 Follow these steps to purchase the perfect POS system
Read our free ultimate checklist for finding the right POS for your business. Don't get saddled with the wrong system. Enter your email and the checklist will arrive promptly.
This is a golden era of payment processing. There are so many virtual terminal solutions and some of them are the bee's-knees. In fact, all of our recommendations are brands we'd call the "bee's-knees." It's not a technical term, we know, but sometimes we like to let our hair down.
Also, if you have any questions or success stories about our recommended brands, we'd love to hear from you.
And if you're looking for something more than just a virtual terminal to handle your credit card processing, check out our top processing providers.
What is a virtual terminal?
A virtual terminal is an application that allows the user to enter cardholder information and run a payment. This is usually done on a laptop, but modern virtual terminals can be found on smartphones and tablets as well.
How is a virtual terminal different from an invoice or an online store?
With an invoice, the customer usually fills out their own information in a form that is either texted or emailed to them. With an online store, customers usually put items into a shopping cart and then purchase them by filling out a form on a website.
A virtual terminal, on the other hand, allows the customer to tell their payment details to a business owner or salesperson who then runs the card.
We've vetted these companies with small-business owners in mind, looking for traits and features that best serve small-business needs, like these:
Ease of integration. How easy is it to start taking credit card payments? How long is the sign-up and integration process? Will this processor integrate with your existing equipment?
Fees and costs. What's the cost per swipe? Are there any fees for chargebacks? Are there any fees for early account termination? Are there monthly fees?
Customer service. Is it easy for a customer to contact customer service? Are the service representatives effectively resolving issues as they crop up?
Industry expertise. Does the brand offer any plans suited to the needs of specific industries, like retail or restaurant?
Disclaimer
At Business.org, our research is meant to offer general product and service recommendations. We don't guarantee that our suggestions will work best for each individual or business, so consider your unique needs when choosing products and services.