66 Small Business Ideas for Women
Whether you've always wanted to be an entrepreneur or you're leaving behind the office to avoid sexism in the workplace, you can join the millions of other women who own small businesses.
But if you don't have that perfect business idea just yet, don't worry―lots of entrepreneurs need a little help getting started.
That's why we've come up with this list of dozens of business ideas for women across many industries. Plus, we'll tell you how to get started with the next steps so you can take your favorite idea from dream to reality.
Let's find your perfect business.
Best business ideas for women
Whether you're into dogs, cats, horses, or something more exotic, you can find a way to spend time with animals as part of your startup business:
Dog daycare
Dog walking
Groomer
Pet sitting
Pet training
Veterinary services (traditional or mobile)
B2B (Business to Business)
Interested in using your business to help other businesses? Consider one of these options that lets you be your own boss while supporting other bosses:
Business coaching
Content writing
Remote personal assistant
For women who enjoy making things, one of these creative business ideas might be just the ticket for turning your hobby into a profession:
Art commissions
Bespoke clothing
Blog
Clothing alterations/tailoring
Hair styling
Freelance writing
Illustration
Makeup artistry
Photography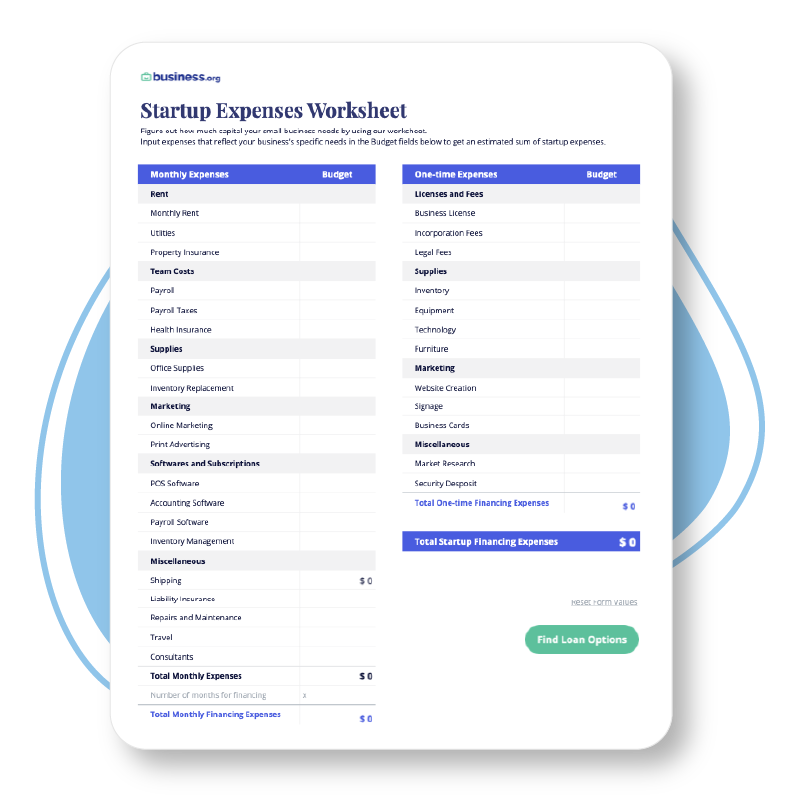 Do you know how much it'll cost to start your business?
Try our free startup costs worksheet to calculate expenses and estimate how much capital you need to launch.
If you've got a knack for teaching, you might like one of these educational businesses. And keep in mind―you can gear your business toward many different ages. Lots of adults want music lessons, for instance, so you don't have to love children for these business ideas:
Childcare
Test prep (ACT, SAT, LSAT, and more)
Music lessons
Tutoring
Love feeding people? Whether you want to work out of your home or bring people to your eatery, we've got some food-related business ideas for you:
Bakery
Catering
Franchised restaurant
Personal chef
These ideas let you take on gigs as your schedule allows. You can use apps like Uber, Postmates, and TaskRabbit if you like. They've made it easy to become an independent contractor. Or you can try to set up your own solo service:
Delivery service
Driving and ride-sharing
Personal shopper
Vacation rentals
The healthcare industry offers tons of space for new businesses. Some of these ideas will take degrees or certifications, so they're not right for everyone. But if you've got the education (or want to put in the time), you just might love having a healthcare business:
Doula
Hospice care
In-home nursing
Lactation consulting
Medical practice
Midwife
Newborn care
These home and real estate business ideas let you work from home―though it might be someone else's home:
Home organization
Interior design
Investment property flipping
Landscape care
Landscape design
Real estate agent
You don't need much capital or setup to start a marketing business. You can start freelancing with almost no investment (except of your time):
Copywriting
Editing/proofreading
Event planning
Graphic design
Product photography
Social media management
Technical writing
If you're a natural saleswoman, you can put your skills to work with one of these retail businesses:
Art gallery
Boutique
Consignment shop
Used media sales
Love working with computers and the internet? Then take a look at these tech business ideas. You can start as a freelancer or contractor worker―or you can start your own consulting firm:
App development
Data entry
Coding/programming
Information security
IT services
Avoid MLMs
Many MLM (multi-level marketing) and direct sales companies pitch themselves as letting you start your own business and be your own boss. Don't fall for it! Studies show that the vast majority of MLM participants lose money.1
How to know if a business idea is a good fit
There are so many good business ideas for women out there―so how do you know what could be the right business for you?
Well, first of all, you'll want to pick something that interests you. If you love animals, for example, look for a role like being a vet or groomer that lets you be around them. Or if you like helping people, maybe a business in service or healthcare would be best.
Don't just look for the most profitable business idea you can―that's a recipe for burnout.
Of course, you'll want to make sure there's a market for your business idea. Do a little research before you start your new business. You need to find the right balance―something that has demand but not oversaturation.
For instance, if your city already has five bakeries in a one-mile radius, then maybe you shouldn't start another one. But a lack of competition doesn't always mean you have a surefire business idea. (Maybe your city doesn't have a shop specializing in Beanie Babies resales because there isn't a demand.)
So try to find the sweet spot. Make your business something that people want and need―but not something they're already overwhelmed with options for.
And finally, yes, you should consider the money. You'll need to think about this both as you choose your business idea and as you set your prices.
For example, pretty much all crafters have been told to start an Etsy shop at some point. But as you consider that option, make sure you really factor in the price of materials and your time. You don't want to sell a quilt that took dozens of hours for $20 over the cost of materials. But also, you need to price things so that they sell.
In other words, you're again looking for a good balance. What idea can you charge a decent amount for―and find someone to pay for it?
How to start your new business
Once you've found the perfect business idea, you'll need to do a few things to get it off the ground. (We've got a checklist explaining how to start a small business that can help.)
For starters, make sure you do all the necessary paperwork to keep things legal. In most cases, you'll need to organize your business and register it with your state. And if you plan to have employees, you likely need to get an from the IRS.
You may also want to come up with some kind of business plan―even if it's pretty basic. That way, you'll have a clear direction for your small business.
Funding your new business
When you're first getting your new idea off the ground, you'll probably need to self-finance your business.
That doesn't mean you have to have tons of cash on hand to start a business. Some business ideas (like freelance writing) require very little money to get off the ground.
And if your idea does need a little more working capital, you can try these methods of getting funding:
Family and friends
Home equity loan
Retirements accounts
Just don't run out to the bank and ask for a business loan for your brand-new business. That would, unfortunately, be a waste of your time. Traditional lenders prefer to work with more established businesses with a track record of success.
Once your business has been around for at least six months, you can start applying for small-business financing―including for the best small-business loans for women.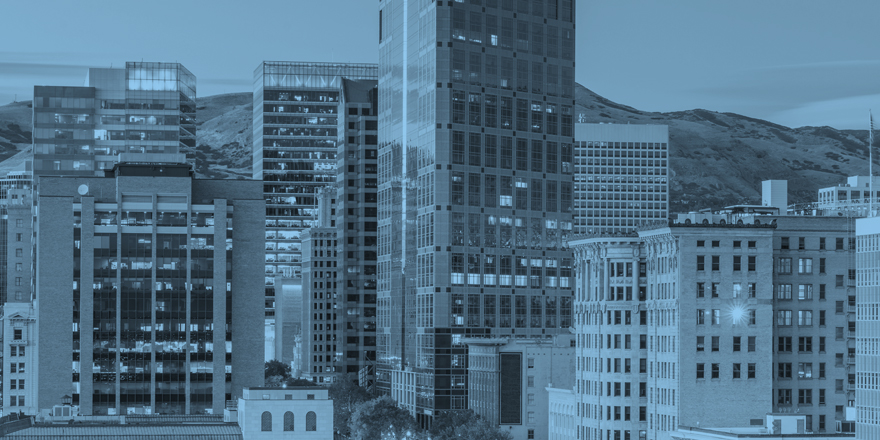 Build your custom site today
Customize your website with an easy-to-use site builder that'll make your brand look professional and polished in no time.
Women who want to become small-business owners can choose from dozens of ideas.
Whether you want to work with clients or never interact with people, work from home or sell from a bustling location, we have business ideas that can work. Just choose the idea that hits on the right combination of your interests, a good market, and potential money.
Good luck on your new venture!
Get your business started on the right (financial) foot by learning about small-business bookkeeping basics.
Business ideas for women FAQ
What are the most profitable business ideas for women?
Almost any business idea can become a profitable business idea for women, assuming you have the time, energy, and capital to invest.
But technology-based businesses are always a good bet. You can set high prices for your coding, IT, and other tech services―and so far, demand only seems to be growing.
What are some easy business ideas?
Some of the easiest business ideas are freelance services, like freelance writing, editing, web design, and so on.
Freelance businesses tend to have almost no overhead to get started, and they often don't require specific education or licensing.
Disclaimer
At Business.org, our research is meant to offer general product and service recommendations. We don't guarantee that our suggestions will work best for each individual or business, so consider your unique needs when choosing products and services.