AT&T Business Internet Review 2023
Running most small businesses today requires a speedy internet connection—AT&T business internet is one way to get your company connected fast.
Data as of 12/7/22. Offers and availability may vary by location and are subject to change.
The bottom line: AT&T business internet offers an impressive and competitively priced suite of basic plans for small businesses. Because of its pricey high-speed plans and small fiber internet footprint, you'll want to shop around to ensure your business gets the right internet package.
AT&T business internet: Best for small and new businesses
New businesses tend to have minimal internet needs. And if you have only a couple of connected devices, you can probably get away with speeds in the 25 to 50 Mbps range. At the base level, you can download large files and provide Wi-Fi for your employees and customers. At 50 Mbps, you can also stream videos interruption-free and hold videoconferences with clients and partners.
If your needs go beyond these basic necessities—like running high-functioning SaaS (software as a service) and cloud computing services or connecting a high volume of devices and users—you'll need high-speed internet access, which means AT&T may not be your best option thanks to its higher costs for premium plans.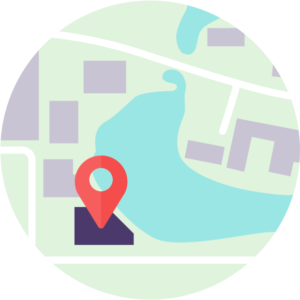 Enter your zip code to find the best business internet providers in your area.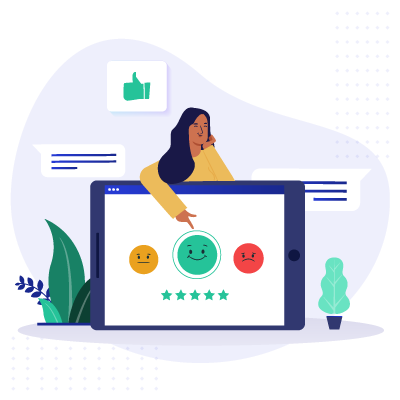 Expert Advice, Straight to Your Inbox
Gain confidence in your business future with our weekly simple solutions newsletter.
What you should know about AT&T business internet
With origins dating back to Alexander Graham Bell, AT&T is a global telecommunications organization and Fortune 500 company. Today, the company boasts the most revenue of any communications corporation in the world and provides phone, television, and high-speed internet services across the globe.2
As a business Internet Service Provider (ISP), AT&T offers a range of products and services to organizations of any size. Its internet plans have a lot to like, but AT&T isn't perfect for every business and shouldn't be treated as a one-size-fits-all internet option.
Here's what our research on AT&T business internet turned up, both the good and the not-so-great.
Good value for bare-bones plans
Unlimited data usage and cloud storage
Free internet security software and support
Expensive high-speed plans
Limited fiber availability
AT&T's business internet pricing and speed breakdown by plan
AT&T business fiber offers speeds up to 5 gigabit per second (5 Gbps)—some of the fastest speeds currently available. AT&T's business fiber plans even include symmetrical upload and download speeds. If you frequently use VoIP and video teleconferencing, choose a symmetrical fiber plan.
Comparing AT&T business internet plans and pricing
Data effective 12/7/22. At publishing time, pricing and speeds are current but are subject to change. Offers may not be available in all areas.
*Symmetric fiber connection available.
12-mo.agmt for Internet req'd. Early term fee may apply
Reliability and support: AT&T offers solid service
Speed and price are important for business internet, but to keep things running smoothly, you have more to consider. Your internet connection reliability—and what the provider will do for you if something goes wrong—should hold the same importance when making a purchase decision.
So how does AT&T stack up? We dug into the details of the company's business internet plans and uncovered some service level agreements related to reliability.
AT&T business internet comes with an uptime guarantee of 99.95%. This means that the company agrees to keep your connection "up," or online, 99.95% of a calendar month, which by our math translates to a maximum downtime of about 44 minutes a month.
So what happens if AT&T breaks the uptime guarantee? First, it's important to note that AT&T doesn't count certain instances in its "network availability" service level agreement, including scheduled network maintenance or force majeure (unavoidable or chance) events.
Barring those situations, if AT&T fails to meet the guarantee during any month, you'll get one day's credit of your monthly service fee. If your business operations rely heavily on an always-on internet connection, this may not seem like the greatest recourse.
Technical and customer support
For businesses that rely on steady internet connectivity for day-to-day operations, reliability is king. But what happens when something eventually does go wrong? No internet service is perfect, and you're bound to face an outage at some point. It's important to know if you can expect your service provider's tech support to respond to any problems and resolve them quickly.
So how does AT&T's support measure up? Although it's difficult to separate residential and commercial customer service ratings, we did find some details worth highlighting. J.D. Power and Associates, a respected US company-rating organization, studies business internet providers and rates the customer satisfaction for these providers each year. The customer satisfaction score takes into account several factors, including reliability, cost, and customer service.
And in 2019, AT&T took first for the "large enterprise" category and second for "small/medium."3  Three years later, in 2022, AT&T took first place in J.D. Power's "large enterprise," third in "small/medium" and fourth and fourth in "very small" categories.4
AT&T Business Internet vs. top competitors
Data as of 4/20/23. Offers and availability may vary by location and are subject to change.
AT&T business internet: The fine print
Aside from monthly service costs, you may have to pay certain fees and sign a contract with AT&T business internet.
Fiber plans have a lower one-time installation fee of $99—but you can't avoid the fee and install the equipment yourself because of the complexity of this type of connection.
With any business plan from AT&T, you have 30 days to try out the service. If you're not satisfied, you can return the equipment and have all charges reimbursed.
Cheapest plan: Internet 25
If you need basic web, downloading, and streaming, go with this budget-friendly and bare-bones plan starting at $50 per month.
Thanks to a wide and reasonably priced line of fiber plans, AT&T business internet is a great choice for newer, smaller businesses with simpler internet speed needs.
However, if you have more complex speed demands, such as for many devices, AT&T's prices can quickly skyrocket. In that case, we find competitors, such as Verizon, might be a better option.
Bottom line, if you want to go with AT&T, carefully weigh your needs and wants compared to your budget. Ultimately, AT&T is great for basic internet needs—but nothing more complex.
FAQs about AT&T business internet
Yes, AT&T internet services can be trusted. If your business requires top-of-the-line speeds, reliability, and support, consider AT&T Dedicated Internet Access. AT&T designed this service for companies with many locations that need constant connection and ultimate performance. You'll get dedicated, 24/7 customer support and monitoring services plus enhanced service level agreements to keep your business running at lightning speeds.
At any AT&T business internet speed, even 25 Mbps, you should have no problem using the web and downloading files on a few devices. At 50 Mbps, you can more easily stream videos and set up internet voice and videoconference calls.
If your needs go beyond these basic necessities—like running sophisticated cloud services or connecting many devices to the network—you'll need higher speeds. Consider bumping your plan to the 100-plus download speed levels, getting a symmetric connection plan, or—if available in your area—buying fiber-optic internet with no data caps.
What's the difference between DSL and fiber?
DSL, which stands for digital subscriber line, is a type of high-speed connection sent through existing phone lines to deliver internet to customers. Because it uses readily available connections, DSL plans are usually cheaper than fiber connections. But DSL speed can vary depending on your distance from the port, or origin, of the connection.
Fiber internet is a more recently distributed technology that uses fiber-optic connections to send information at light speed through glass conductors. Fiber internet doesn't rely on existing phone wires, and your physical distance from the connection's origin doesn't affect quality. The disadvantages? Fiber is costlier thanks to the newer, special cable installation. It's also not as widely available as other internet connections, and rural fiber connections are rare.
AT&T used to provide DSL service, but now it offers only fiber plans.
What is AT&T U-verse business internet?
AT&T used to brand its TV, phone, and internet services with the AT&T U-verse trademark. But recently rebranded its U-verse high-speed internet and phone services as simply AT&T Internet and AT&T Phone.
Although you may still encounter a few instances of the AT&T U-verse name on various business plans, the company now uses the trademark for only its U-verse TV services.
We've been there—when we first started researching and reviewing internet companies, we didn't know our bandwidth from our asymmetric connections so we've explained some terms you might come across in your quest for internet.
Asymmetric vs. symmetric speeds
Fiber-optic internet connections offer some of the highest speeds in the market. But with most plans, your upload speeds are much lower than your download speeds.
These connections are called asymmetric, and they're fine for most businesses. But if you and your employees regularly upload large files or use high-end videoconferencing services over software-defined networks, you might need a symmetric connection that gives you the same upload and download speeds.
As an overused piece of business jargon, bandwidth refers to someone's ability to handle tasks. The term comes from the internet world, and its true meaning is the capacity of an internet connection to transmit data. Bandwidth measures the greatest number of kilobits, megabits, or gigabits a connection can transfer each second.
People often confuse bandwidth with speed, which refers to how fast a certain connection transfers data. When you see AT&T marketing a plan as 25 Mbps, they mean the connection has the bandwidth, or capacity, to carry speeds up to 25 Mbps. But your actual speed may vary depending on factors like distance from the port (for DSL lines) and the number of users currently using the connection.
Bandwidth and speed aren't the only factors important to business internet connections—latency makes a big difference too. Latency (sometimes called ping or lag) is the time it takes for a packet of information to get from one end of an internet connection to the other and then back again. This delay—represented in milliseconds—can be affected by distance, bandwidth, and the type of connection. Fiber connections, which operate using pulses of light, offer lower latency rates than DSL connections. AT&T business internet guarantees a maximum latency rate of 40 ms, which fits most activities.
Every computer on the internet is assigned a unique Internet Protocol (IP) address, and IPs can be either dynamic (change over time) or static (stay the same). You may want a static IP address for your business if you operate your own web server or use remote connecting services like VPN. Most AT&T business plans let you purchase static IP addresses for about $15 to $25 each.
One of your top concerns should be uptime, or the total amount of online connection time. Uptime is represented as a percentage of a year or month. It's common in the industry to refer to the number of nines a company offers you in their guarantee. AT&T, for example, guarantees uptime at 99.95%. Some companies' guarantees can go as high as four or five nines, giving you significantly less internet downtime over the course of the year.
To determine AT&T's star rating, we looked at pricing, overall value, small business expertise, and average internet speeds, among other factors.
Disclaimer
At Business.org, our research is meant to offer general product and service recommendations. We don't guarantee that our suggestions will work best for each individual or business, so consider your unique needs when choosing products and services.
Sources
1. AT&T, "AT&T Dedicated Internet." Accessed December 7, 2022.
2. AT&T, "Company Profile." Accessed December 7, 2022.
3. JD Power, "2019 US Business Wireline Satisfaction Study," July 11, 2019. Accessed December 7, 2022.
4. J.D. Power, "2022 US Business Wireline Satisfaction Study," July 7, 2022. Accessed December 7, 2022.