Find Business Internet Providers Near You
Compare internet providers in your area to get the best deal for your business.
Get started finding the right service for your business by entering your zip code below. We'll show you business internet providers in your area, along with the estimated speed each service offers in your region. From there, click "View Plans" to see pricing and package information. Easy peasy.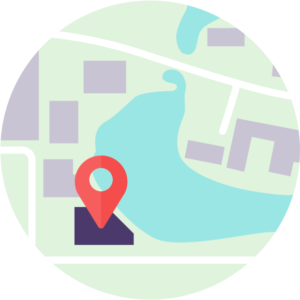 Enter your zip code to find the best business internet providers in your area.
How to choose the best business internet plan in your area
Once you have an idea of which internet options are available in your zip code, the challenge is comparing offers to find the right fit for your business. Cheap internet is all well and good, but the budget option isn't right for everyone.
Here are some of our top choices for business internet:
Best business internet service providers of 2019
Not sure which one is right for you? Here's what you should consider when deciding between high-speed business internet providers.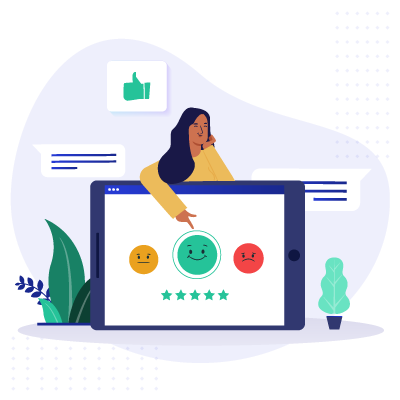 Expert Advice, Straight to Your Inbox
Gain confidence in your business future with our weekly simple solutions newsletter.
Sure, we can talk all day about the pros and cons of Time Warner versus AT&T U-verse high-speed internet. But it doesn't do you a lot of good if neither option is available where you do business.
Internet Service Providers (ISPs) are limited by the infrastructure in your area. Antitrust laws prevent ISPs from owning a monopoly on internet lines in any area, so the internet plans in your neighborhood can be completely different from the plans available in the next town over.
Businesses in rural areas may be especially affected by availability. Developers, government entities, and even ISPs are hesitant to install lines in remote areas due to cost. In that case, your business may have to use a satellite internet provider.
Long story short, a lot of factors can influence the business internet options in your area. So before you get too invested in any one provider, be sure to visit their website and enter your service address to get exact details on what's available at your location.
Everyone wants the fastest internet options available. After all, faster speeds means faster work, and that means more efficiency, which means more profit.
The only problem is internet speeds can vary wildly even within a single zip code. For example, Frontier Business may offer speeds of up to 2,000 Mbps for the business park down the street but a maximum of only 150 Mbps for your office—all because the developer for your building didn't spring for fiber-optic lines during construction.
Whatever's available in your area, though, it's important to pick a plan with the fastest speeds within your budget. While DSL and cable internet are both faster than satellite internet (satellite speeds are notoriously slow), fiber-optic lines offer the greatest speeds. But fiber-optic is also expensive, so don't rule out DSL or cable internet without checking out what's available in your price range. Your $50-per-month budget may actually go a lot further with a DSL connection than with fiber-optic.
Upload speeds, data caps, and connection types are all factors to consider when choosing the best business internet provider for your company.
For some businesses, upload speeds may also be an important consideration. While fast download speeds help you cruise around the web in a flash, many ISPs don't offer the same speed when it comes to uploading files. So if your day-to-day business includes a lot of document sending, image sharing, video uploading, or videoconferencing (yes, you need fast upload speeds for that, too), you may want to go with an ISP that offers matching upload and download speeds (if available).
You should also check which ISPs in your area impose data caps. The last thing you want is an internet provider that automatically cuts your speed in half if you exceed your data limit for the month—work in your office would grind to a halt. If all the providers in your area have data caps, we recommend signing up for the plan with the highest monthly cap.
Last tip: make sure to research business internet options, not residential. Businesses tend to use more bandwidth than the average home, so you'll get different speeds and pricing options with a Comcast Business internet plan than you would with an Xfinity internet plan (since Xfinity is designed for residential customers, not businesses).
You want your business to make a profit, so pricing plays a huge role in your choice of high-speed internet service. But choosing the best deal means looking at more than just the price tag.
Contract details
ISPs love to dangle a temptingly low price in front of you to get you to sign up. The problem? Those cheap internet prices are probably just introductory offers, which means your price will go up before your contract ends. Be sure to read the fine print to see how long your introductory price lasts, what your price will be once the introductory offer ends, and how long you're locked into your contract. You may find that the ISP with the higher starting price is actually cheaper in the long run.
Installation and equipment fees
If you're running a new business, you may be on a shoestring budget for the first few months. In that case, you should factor in any up-front, out-of-pocket expenses (like installation or startup fees). Some ISPs also require you to use their equipment—for a small monthly rental fee, of course. Be sure to take those extra fees into account when comparing the internet options in your area.
Best High-Speed Internet Providers for Small Businesses
Want to know a secret? You can usually get cheap internet prices when you bundle with other services.
Satellite, DSL, cable, and fiber-optic lines can be used for not only internet connections but also TV and phone connections. As a result, many ISPs offer cable TV and phone services in addition to business internet—all available via your cable or Ethernet jack. Those ISPs then offer discounts for companies that bundle services into one plan.
Take Comcast Business, for example. In some areas, you can throw business TV and business phone services on top of 1GB business internet and pay only $25 more than you'd pay for 1GB internet alone. That saves you a lot of money compared to signing up for each service through a separate provider.
Since most offices need business phone service anyway, bundles are an important consideration for any company trying to minimize operating costs.
Get more bang for your buck
Want to get rewarded every time you pay your internet bill?
Some business rewards cards
offer double points and other perks when you use your card on business internet expenses. Make it rain.
The right internet provider for your business isn't always the cheapest (or even the fastest). While introductory pricing is important, so are installation costs, contract terms, equipment fees, upload speeds, and data caps. And don't forget to check out each provider's bundles and deals if your office needs business phone or TV service.
In the end, though, your options always depend on your location. So if you haven't already, go ahead and enter your zip code above to see our recommended providers in your area.
Now that you know which internet plans are available in your zip code, check out our recommendations for best business internet to learn more about the top brands in your area.
Need more information on related topics? Check out our pages on DISH vs DIRECTV for Business, Residential vs Business Internet, How to Know if T3 Internet is Right for Your Business, Dynamic vs Static IP, Shopify vs Squarespace, Fatcow Hosting Review, or SIP vs VoIP.
Disclaimer
At Business.org, our research is meant to offer general product and service recommendations. We don't guarantee that our suggestions will work best for each individual or business, so consider your unique needs when choosing products and services.