Dynamic vs. Static IP Addresses: Which Is Right for Your Business?
There are over 4 billion internet users spanning the globe,1 which means there's a heap of IP addresses. And each of those IP addresses is dynamic or static.
Last Updated: several months ago
Because of COVID-19 (the coronavirus), more small-business owners are working from home than ever before. In response to the outbreak, internet providers are offering to help out.
All internet companies nationwide are pledging to waive any late fees or data overages for the next 60 days. In addition, certain companies are offering special deals and upgrades to new and existing customers.
Comcast Xfinity's Internet Essentials program offers two free months of service to new customers and unlimited data use for 60 days to all subscribers. Additionally, the provider is allowing anybody to use Xfinity hotspots for free and is automatically increasing internet speeds for all essentials customers.
Cox is offering the first month of its low-income internet program, Connect 2 Compete, for free until May 12, 2020. The provider is also giving free phone and remote desktop support.
To help you decide which type of IP address is right for your business, here are the pros and cons of static vs. dynamic IP addresses.
If you've made the transition into life as an entrepreneur, don't overlook the importance of your company's internet strategy. One part of your IT strategy is your IP address infrastructure. Even non-techies have heard of IP addresses, but many don't have a grasp on the specific types.
Static and dynamic are the two types of IP addresses. Chances are you know a little bit about each, but maybe you don't know enough to choose an option you feel comfortable with. Although you can run a business on either, each has strengths and weaknesses. To help save you time, we're breaking down the key differences between static IP and dynamic IP.
An internet protocol (IP) address is a unique series of numbers that's assigned to all of your devices when they connect to the internet. It allows two devices to find and exchange information and data with each other. Since no two devices have the same IP address, configuring them manually is bound to lead to human error. Fortunately, dynamic host configuration protocol (DHCP) automates this process to make life easier for users and network administrators.
In addition to configuring IP addresses correctly, DHCP assigns the subnet mask (part of the IP network that helps determine if an IP is local or on a network). It also assigns the domain name system (DNS), which translates domain names into IP addresses, and other related configuration parameters.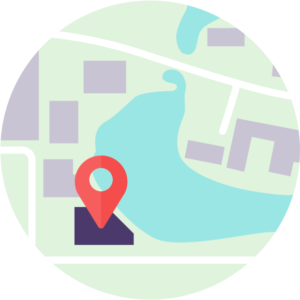 Enter your zip code to find the best business internet providers in your area.
Similar to real-life address systems, an IP address has two parts: the network ID (street) and the host ID (house number). This means that every online place you visit knows your exact location. Sound a little Big Brother–esque? Welcome to the internet.
But don't go off the grid just yet. There's an affordable and legal way to keep your internet activity away from Big Brother's surveillance and hackers. You can change your IP address and hide your location with a virtual private network (VPN). This extra layer of security can help you surf the web in peace. No one, not even your Internet Service Provider (ISP), can look at your internet activity.
The two types of IP addresses
There are two types of IP addresses: static and dynamic. While there are advantages and disadvantages to each type, your unique business needs will determine which one is right for your organization.
What is a static IP address?
A static IP address is just that. Static. This means that when a device is assigned a static IP address, the address doesn't change. Organizations typically choose a static IP address for its dedicated services, including VPN servers and file transfer protocol (FTP), which allows you to transfer files on various computers through a network.
Simple server hosting: Static IP addresses allow businesses to host their own website, email, and FTP server.
Remote access: With the enormous advances in networking technology, it's now easier than ever for employees to work from home, their beach vacation, or their local coffee shop. For your employees to access their computer or device remotely, they'll need to point their devices to your static IP address.
Best High-Speed Internet Providers for Small Businesses
Hassle-free communication: Employing a Static IP address makes communicating through Voice over Internet Protocol (VoIP) and other digital voice services more reliable. Plus, a static IP address best supports name resolution (which reconciles an IP address with a computer) across wide area networks (WANs), enabling devices to reliably communicate no matter how far apart they are.
Fast internet speed: Static IP addresses excel in upload and download speeds. Since speed is a top concern for businesses that frequently need to download files, it's a great idea to have a high-speed internet service provider.
Complex setup: One major downside is that static IP addresses are hard to set up. Not only will you have to set up the device with an IP address, but you'll also have to manually configure your router. When choosing a business internet service provider, make sure they offer adequate support to manually configure devices.
Lack of security: Another downfall to using a static IP address is security. An address that never changes gives hackers a longer time to find vulnerabilities in the network. To combat this potential security weakness, consider adding security measures like a firewall.
Cost: A static IP address means that your server is constantly running, which can lead to a costly price tag. These costs put using a static IP address in the more expensive column compared to using a dynamic IP address. But for the convenience of having your information always readily available, it's worth the investment.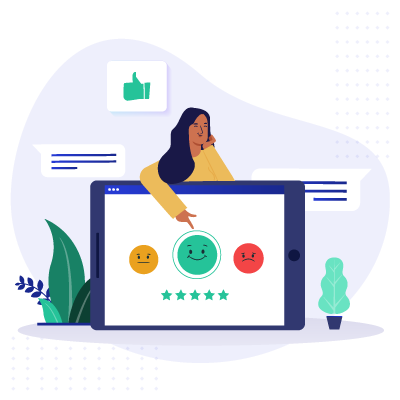 Expert Advice, Straight to Your Inbox
Gain confidence in your business future with our weekly simple solutions newsletter.
What is a dynamic IP address?
Traditional connections (think dial-up) use dynamic IPs, meaning they can change over time. Although this type of IP address means less maintenance and fees, be prepared to run into some issues if you host servers, use VoIP, or employ remote access programs.
Automated configuration: Since most devices are configured to automatically use an available IP address, you'll spend less time and money on maintenance.
Price: You likely pay a pretty penny to your business internet provider, so we understand if spending more on your internet needs is the last thing you want to do. The good news is, dynamic IP addresses won't cost you extra.
Lacks remote access capabilities: Allowing your employees to remotely access their work computers requires them to connect to a unique IP address. Having an ever-changing one makes this nearly impossible.
More downtime: Dynamic IP addresses are less reliable and tend to cause the service to disconnect, so if you host web servers or make phone calls over the internet (VoIP), you may want to consider a static IP address.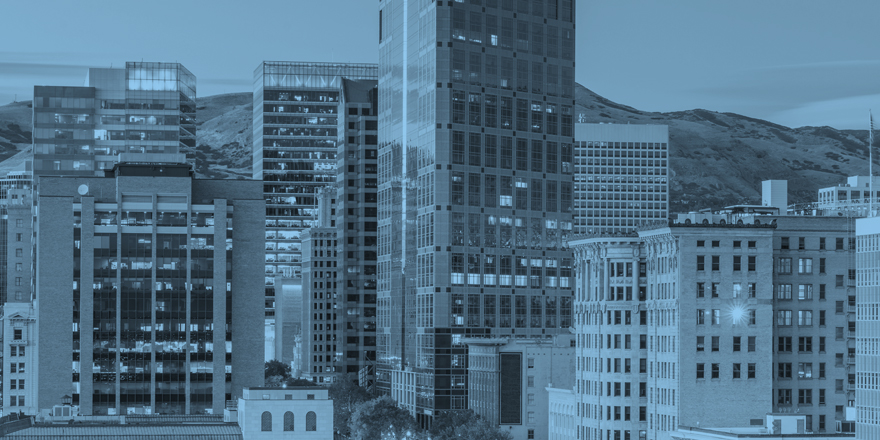 Not sure which option will help you grow?
Transform your business with a free assessment, and get a tailored recommendation for services that will drive better results.
Choosing the best type of IP address for your small-business network is a crucial decision that will impact your company on a daily basis. While we think static IP addresses are the best choice for most small businesses, depending on your requirements, you may find that dynamic IP addresses will more closely fit your needs.
Do you have experience with a static or dynamic IP address? Which one worked better for your business? Share your thoughts in the comments below.
Disclaimer
At Business.org, our research is meant to offer general product and service recommendations. We don't guarantee that our suggestions will work best for each individual or business, so consider your unique needs when choosing products and services.