Shopify vs. Squarespace—Which Is Best for Your Businesses?
How do you know which website builder is best for your e-commerce store or blogging business? By reading our review, of course.
If you're running your own small business and need a professional-looking website to support your goals, Squarespace and Shopify are two solid options. But naturally, they each have their strengths and weaknesses.
Squarespace, for example, has well-designed templates, a lot of integrated e-commerce tools, and customer support that you can contact via Twitter—just in case you feel the most comfortable interacting with customer service where anyone on the internet can see. But the platform doesn't do search engine optimization (SEO) quite as well as Shopify.
Shopify, on the other hand, offers 24/7 live chat support and is optimized for businesses with online stores, so it's a great way to showcase your products. But it charges transaction fees if you use a third-party payment gateway, and there's a bit of a learning curve when using it.
Long story short: the best site builder for you depends a lot on your business. So let's get into the nitty-gritty of what Shopify and Squarespace do best (and worst).
Squarespace vs. Squarespace general features
| | | |
| --- | --- | --- |
| Feature | Shopify | Squarespace |
| Starting Price | $29/mo. | $18/mo. |
| Our score | 2.7/5 | 4.7/5 |
| Online store | ✔ | ✔ |
| Blog | ✔ | ✔ |
| Product limit | Unlimited | Unlimited |
| Credit card payments | ✔ | ✔ |
| Free domain* | ✔ | ✔ |
| Free SSL security certificate | ✔ | ✔ |
| Mobile-responsive templates | ✔ | ✔ |
| Discounts and coupons | ✔ | Select plans |
| Gift cards | Select plans | Select plans |
| Shipping quotes | Select plans | ✔ |
| Transaction fees on third-party payment gateways | ✔ | Select plans |
| 24/7 customer support | ✔ | ✔ |
| Themes | 70 | 28 |
| Apps | About 1,200 | About 30 |
Shopify delivers extra resources for new business owners
Shopify is one of the most popular e-commerce platforms on the market—and for good reason.
Shopify was created with e-commerce businesses in mind. Its templates highlight your products, and the platform makes inventory management a breeze. You can also customize meta descriptions (the descriptions of your pages that show up on search results), customize your alt text (the text that pops up when you hover over something with your mouse), and download extra SEO apps—all of which helps you get found on Google.
While reviewing Shopify, though, we were most impressed by the resources the platform offers for new businesses. There's a business name generator, a logo maker, and a wealth of tutorials, webinars, and articles—all dedicated to smoothing the way for new business owners. And if you ever get stuck, Shopify's live chat is available 24/7.
Basically, if you're new to selling online (or business at all), you could do a whole lot worse than Shopify.
Easy-to-use product management
Resources for new businesses
Inventory tracking
Good search engine optimization (SEO)
Confusing dashboards
Limited options on free templates
Extra transaction fees on credit cards
Poor design on free templates
Squarespace offers high-quality designs and integrated e-commerce features
After Wix, Squarespace is our favorite website builder for small-business owners.
Squarespace's drag-and-drop editor is easy to use, which means it only takes a minimal amount of effort to customize templates (which are well-designed and professional-looking as it is). And whenever we needed help with our Squarespace website, Squarespace's live chat support was incredibly useful.
Squarespace also includes a lot of built-in features. Squarespace bakes SEO options into the interface, so you don't need to add any plugins to get found by Google. You can easily share new products and blog posts without downloading an app to sync your social media accounts to your site. And all the inventory management tools you need to run your business are included with your plan.
That all makes Squarespace particularly well-suited for small- to medium-sized e-commerce business-owners who don't want to spend all day browsing an app store.
Easy-to-use platform
Beautiful designs for sites
Great functionality to support your store and blog
Bit of a learning curve
So-so SEO
Functionality sometimes hidden by tabs and sidebar menu
Shopify vs. Squarespace features
Shopify and Squarespace have a lot in common. They both allow you to list an unlimited number of products, deliver free SSL security, and offer domain registration that's free for a year. But they also differ in some of their key features. Here's how it breaks down.
Squarespace and Shopify are both popular e-commerce platforms—though for different reasons.
Many users tout Shopify as a one-size-fits-all e-commerce solution. It allows you to list an unlimited number of products, it offers substantial SEO customization, and everything on your site is meant to support your main page: your store.
However, it has some significant drawbacks. For starters, you need to download extra e-commerce plugins to get basic features (like live chat and e-commerce analytics). And here's the kicker: you have to pay extra transaction fees if you use any payment gateway other than Shopify Pay. For some business owners, that may make Shopify more trouble (and expense) than it's worth.
Squarespace's e-commerce features, on the other hand, are much more intuitive. You can manage everything from your shipping preferences to your Google Analytics all within the Squarespace dashboard, and the platform doesn't charge you extra transaction fees. In fact, on some plans, you don't have to pay transaction fees at all.
Squarespace still isn't our favorite platform for large-scale e-commerce (we prefer BigCommerce for that). But for basic e-commerce needs, we think Squarespace is tops.
What are payment gateways?
Payment gateways (like PayPal, Square, and Shopify Pay) are similar to credit card processors—only they don't process physical cards. Instead, payment gateways allow customers to pay digitally using their credit card number. The more you know, right?
| | | |
| --- | --- | --- |
| Feature | Shopify | Squarespace |
| Web hosting | ✔ | ✔ |
| Mobile-responsive pages | ✔ | ✔ |
| Unlimited storage | ✔ | ✔ |
| Unlimited bandwidth | ✔ | ✔ |
| Unlimited products | ✔ | ✔ |
| Free SSL security certificate | ✔ | ✔ |
| Transaction fees on third-party payment gateways | 0.5%–2% | ✘ |
| Coupons | ✔ | Basic plan and above |
| Gift cards | Shopify plan and above | Advanced plan |
| Shipping discount | Up to 74%with Advanced Shopify plan | Up to 100%All plans |
| Checkout on your domain | ✔ | Basic plan and above |
| Digital goods | With app | ✔ |
| Search engine optimization (SEO) | ✔ | ✔ |
| Advanced site stats | ✔ | ✔ |
| HD video and audio | ✔Embedded videos only | ✔Embedded videos only |
| Video backgrounds | ✔ | ✔ |
| Product reviews | With app | Any business plan + plugin |
| Site search | ✔ | ✔ |
| Lead capture | ✔ | ✔ |
| Members | With app | Any plan + plugin |
| Email marketing | With app | ✔ |
| Abandoned cart recovery | ✔ | Advanced plan and above |
| Inventory management | ✔ | Basic plan and above |
| Password protection | ✔ | ✔ |
| $100 Google Ads credit | ✔ | ✔ |
| Free domain* | ✘ | ✔ |
| Live chat | ✔ | ✔ |
| Phone support | ✔ | ✘ |
Shopify vs. Squarespace e-commerce features
Need a point-of-sale (POS) system?
If you also need a point-of-sale (POS) system to support your brick-and-mortar location, you're in luck. Shopify also offers POS apps and hardware support with select plans. Two birds—meet one stone.
Selling products is one thing, but which platform is best for businesses with blogs?
When it comes down to it, both platforms offer solid blogging options. And if you ever run into issues with your content, both Shopify and Squarespace offer customer support via live chat and email. But in general, we prefer blogging on Squarespace.
Shopify is all about that online store, so Shopify blogs are relatively basic. That said, the blog posts on our Shopify site still looked good, and the blogging tools were easy to use. You can also add extra apps to customize your blogging even further. So if you're using your blog to attract customers to your store, Shopify's probably the best fit for you.
However, with Squarespace, you can use the same drag-and-drop editor you use to build your home page to create professional-looking blog posts. That allows you to build a lot of full-fledged articles, rather than just a generic-looking blog—perfect if you rely on your content to drive revenue for your business.
Shopify vs. Squarespace pricing
Squarespace is generally a better deal than Shopify. Not only is it cheaper than Shopify, but Squarespace also doesn't charge extra transaction fees if you use third-party payment gateways.
Ultimately, though, the best deal may come down to the number of products you're selling and the features you need.
Shopify vs. Squarespace business plans
| | | | | |
| --- | --- | --- | --- | --- |
| Plan | Biennial cost | Yearly cost | Month-to-month cost | Learn more |
| Basic Shopify | $23.20/mo. | $26.10/mo. | $29/mo. | View Plans |
| Shopify | $63.20/mo. | $71.10/mo. | $79/mo. | View Plans |
| Advanced Shopify | $239.20/mo. | $269.10/mo. | $299/mo. | View Plans |
| Squarespace Business | N/A | $13.50/mo. | $18/mo. | View Plans |
| Squarespace Basic | N/A | $19.50/mo. | $26/mo. | View Plans |
| Squarespace Advanced | N/A | $30/mo. | $40/mo. | View Plans |
One advantage to using Shopify vs. Squarespace is that you can sign up for a two-year plan and get extra savings. Unfortunately, that doesn't quite make up for Shopify's higher-than-average prices.
Think about it this way: a biennial Basic Shopify plan costs roughly $23.20 per month (averaged out, since biennial and yearly plans are all paid up front). But you get basic design options, and you'll probably have to download a lot of extra apps to get the live chat, SEO customization, and other features you need to run your online store. Plus, you'll have to pay extra transaction fees if you use third-party payment gateways.
Or for just $7 more per month or so, you could get a yearly Squarespace Advanced plan. That would include all the tools Squarespace has to offer, and you wouldn't have to pay extra transaction fees. Seems like kind of a no-brainer, especially since the Squarespace platform is easier to use and produces better-looking sites.
Whether you choose Shopify or Squarespace, you'll have to pay at least $7 per year for your domain name—after the first year. The cost of hosting also varies among web hosting providers, but you can expect to pay at least a few dollars extra per month for that (if you don't use the hosting included with your Shopify or Squarespace plan).
Both Shopify and Squarespace also charge transaction fees. However, Squarespace waives those transaction fees if you sign up for a Squarespace Basic plan or higher.
Shopify, on the other hand, charges extra fees if you use third-party payment gateways. Shopify charges these extra fees on third-party payment gateways to encourage businesses to use Shopify Pay (the platform's in-house gateway). Even if you use Shopify Pay, though, you'll still be on the hook for transaction fees—no matter which plan you choose.
Shopify users who want more than a generic online store will also need to make room in their budgets for templates and apps that showcase their products and offer the features they need. Or you can circumvent this entirely and go with Squarespace, which doesn't charge extra for templates and includes all e-commerce features.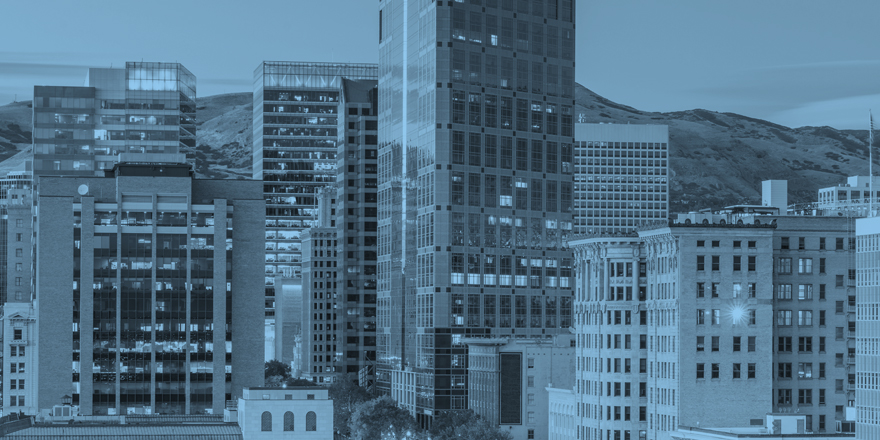 Build your custom site today
Customize your website with an easy-to-use site builder that'll make your brand look professional and polished in no time.
Building with Shopify vs. Squarespace
It's one thing to talk about tools and apps—it's another thing entirely to actually use them. Fortunately for you, we did both. Here's our firsthand experience with Shopify and Squarespace.
Overall, we thought it was easier to build our Squarespace website.
With Squarespace, we could customize our SEO settings and share new posts and products on social media with just a few clicks. Sure, we weren't huge fans of the way Squarespace buries some of its customization options beneath menus on the sidebar. But those menus were clearly labeled, so we were still able to find all the options we needed.
Shopify's a bit more complicated. While we set up our store, blog, and home page fairly quickly, additional pages were kind of nightmarish. We wound up live chatting with customer support more than once, and we still didn't get an about page we were particularly happy with.
That said, Shopify's customer support was extremely helpful. And selling products on Shopify is very straightforward, so businesses that need only an online store may find Shopify to be the easier option.
There are a lot of reasons why we think Squarespace beats Shopify when it comes to design.
For starters, the Squarespace platform offers a lot more design options. While Squarespace templates are well-designed to start with, you can personalize them by changing colors, fonts, headers, and even character spacing. You're also free to drag and drop elements wherever they need to go for your site to look the way you want it.
Shopify offers free templates, but you don't really get top-notch design elements unless you pay for a premium template. Shopify also doesn't include many design tools, so if you want to do more than customize your background and font colors, you may need to add extra apps.
In the end, Shopify's platform focuses primarily on selling products, so you get enough design tools to keep your online store looking professional. But we think you get a lot more pizazz for the price with Squarespace.
Customization: Squarespace
Drag-and-drop editors like Wix, Squarespace, and Weebly allow you to move elements within your content blocks to create a fully customized site that works for your needs. Shopify lets you rearrange content blocks but doesn't give you the same freedom to move images and rearrange elements within content blocks, resulting in a less personalized site.
Still, Shopify's platform is not without its merits. Shopify offers excellent customer support so you can get help if you're ever unsure about how to customize part of your site. And while its SEO tools were not easy to find, it does allow you to customize more than just meta descriptions. That's good for your business, as it helps customers find your online store more easily.
Shopify also offers tons of apps to help you customize every aspect of the selling process. But that benefit is undercut a bit by Squarespace, which provides most of those customization options but doesn't make you add extra apps to get them. Point, Squarespace.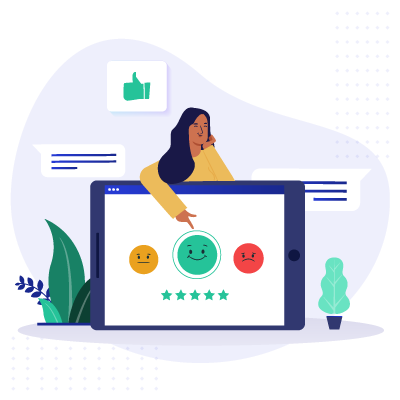 Expert Advice, Straight to Your Inbox
Gain confidence in your business future with our weekly simple solutions newsletter.
What other business owners say about Shopify and Squarespace
Both Shopify and Squarespace have their merits, but what do other business owners have to say about each platform?
In general, we found that many users enjoy the fact that Shopify offers so many add-ons and apps. But business owners also warned us about the learning curve that goes into building a Shopify site.
"I highly recommend Shopify to any new business selling products online. You can easily implement Google Analytics on your Shopify store to gather more data. While it takes time to learn the apps and plugins to enhance your website, the initial steps are really straightforward, and Shopify provides a lot of templates to get started."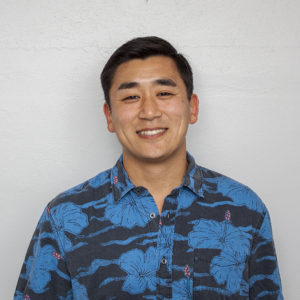 Shopify also seems to be the preferred platform when it comes to customer support—especially for new businesses.
"For anyone selling online, I highly recommend Shopify. It's easy and intuitive, and it has great customer support, tons of information to learn about e-commerce business, and templates to get you started if you're not familiar with coding."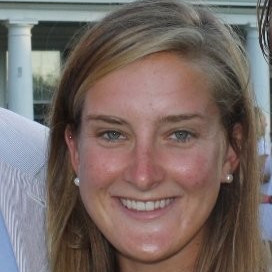 "It's extremely easy to build a professional-looking e-commerce website on Shopify without any coding experience. In addition, Shopify has a great customer support team that can help answer most questions."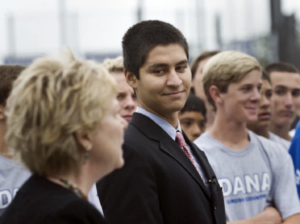 But Squarespace customer support did get some love when it came to its live chat.
"Squarespace has an extensive online help section and really good live chat."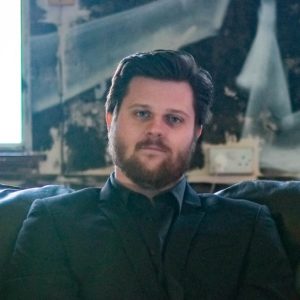 Business owners also shared that they weren't big fans of Shopify's extra transaction fees. Many preferred Squarespace, with its easy-to-use platform and professional-looking designs.
"We would have had to pay nearly 5% to use external payment gateways. Moreover, Shopify has a lot of page building options, but none of them are easy enough for beginners to make a beautiful site. So you're back to using a developer if you want pretty pages (besides your home page)."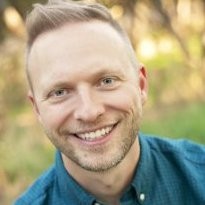 "Squarespace gave me plenty of options, templates, and tools to create a site according to my branding needs."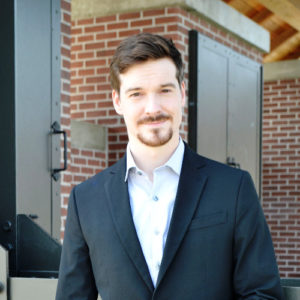 On the whole, though, the right website builder for your business depends largely on the type of site you're building.
"If you're looking for an e-commerce website, choose a platform that is made for online stores—like Shopify or Squarespace. While there are other options, it's easiest and most effective to choose options that are made for what you intend to accomplish rather than trying to retrofit one platform to serve a purpose it wasn't meant for."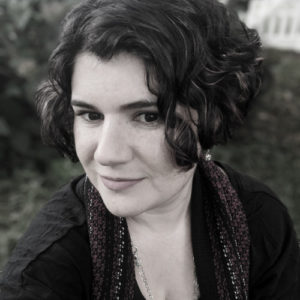 "We quickly realized that we needed something that could easily scale to handle thousands of products and had a robust ecosystem of apps and plugins. Shopify meets the needs of an online retailer selling thousands of SKUs better than Squarespace, and there is enough room for great design to make it workable. "On the other hand, for a service business, I would recommend using Squarespace because it has more design flexibility. Squarespace is also great for a small retailer selling just a few items."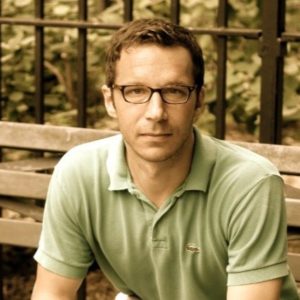 Founder and CEO of Smokesmith Gear
The long and the short of it
Ultimately, the choice between Shopify vs. Squarespace comes down to your site. On the whole, though, we think most business owners will prefer Squarespace.
Squarespace offers professional designs that don't cost you extra. It includes both advanced and basic e-commerce features, and it's all integrated into the platform, so you don't have to worry about finding the right apps and add-ons. Squarespace also costs less and doesn't charge you extra transaction fees for using third-party payment gateways.
On top of all that, Squarespace is an easy-to-use e-commerce solution, so building your site doesn't have to be a major time suck. Instead, you can quickly get back to what's important: running your business.
Get more help with your website! Check out our guide to making an online store and our rankings for the best platforms to build a business website.
Best Website Builders for Small Business
Disclaimer
At Business.org, our research is meant to offer general product and service recommendations. We don't guarantee that our suggestions will work best for each individual or business, so consider your unique needs when choosing products and services.