Top Alternatives to Selling on Etsy
Etsy has a strong hold on the handmade, vintage, and custom gifts market. So, Business.org asked business owners: "What are the best alternatives to selling on Etsy?" With so many options for creators to sell their goods and services online, we were delighted to receive over 100 responses from business owners around the world, who recommended over 40 alternatives to Etsy!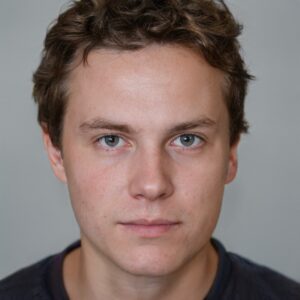 Shopify is a very well-known platform that's being used by millions of sellers worldwide.
Aside from Etsy, Shopify is a very well-known platform that's being used by millions of sellers worldwide. I, myself, utilized this as well, and I can attest that it's a great alternative for an ecommerce platform. It's very easy to operate that even new small-business owners can learn in an instant. Overall, it's a user-friendly platform which is why it's a great alternative.
In 2021, there were over 96 million active Etsy buyers perusing the site for their next purchase.1 Perhaps as a result of COVID-19 pandemic lockdowns, sales grew over 125% year over year (YoY) during the second quarter of 2020.2 In fact, Etsy counted over $13.491 billion in sales for 2021, increasing its record haul from 2020 ($10.28 billion) by 31.2% and over 171.2% since 2019!3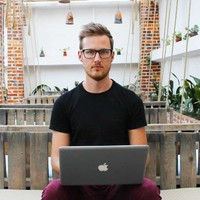 Amazon is the most lucrative, efficient alternative to Etsy.
They have competitive seller rates, excellent customer service, offer businesses the chance to scale operations, and, most importantly, generate massive traffic. Amazon generates 2.45 billion visitors per month—beating Etsy's numbers by over 600%. To utilize the extra traffic, update your listings. Using competitive, high-ranking keywords will help your product listings jump to the top. As your business grows, you can leave product packing, storage, inventory, and fulfillment to the FBA team. That way, you can focus on mass-producing your products and attracting customers!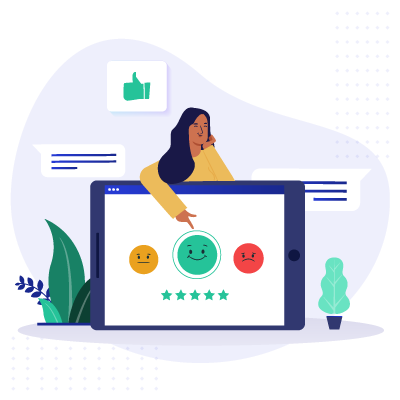 Expert Advice, Straight to Your Inbox
Gain confidence in your business future with our weekly simple solutions newsletter.
Although billions of dollars in sales mean more revenue for the over 7.52 million sellers on Etsy, the platform's fees and payments can be a deterrent for long-term growth.4 In fact, looking at the list of Etsy's fees in the United States, it's easy to see why. Its list includes seven fees that will impact every seller on the marketplace:
Listing fee: $0.20 for each listed item
Auto-renew fee: $0.20 per listing every 4 months
Transaction fee: 6.5% of the listing price
Offsite advertising fee: 12%–15% per order
Etsy payments fee: 3% + $0.25
Shipping transaction fee: 6.5% of the listed shipping costs
Transaction fee: 6.5% of the total item costs
Data as of 07/15/22. Offers and availability may vary by location and are subject to change.
Etsy will automatically deduct all fees owed from your payment account.
That led us at Business.org to see what other alternatives are out there for business owners . . .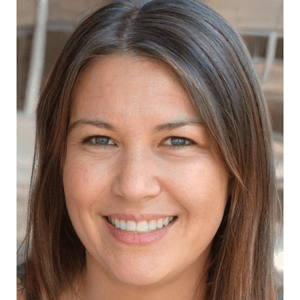 In my opinion, the best alternative to selling on Etsy is Zibbet.
The reason I like this platform is that it offers both the option of a stand-alone website and an Etsy-style marketplace. It lets you control all your inventory through a single portal.
Amazon has a booming creative space, similar to Etsy, for users to sell their handmade products.
Despite what it may seem like at first, Amazon has a booming creative space, similar to Etsy, for users to sell their handmade products. Officially named Amazon Handmade, the site can help push your product in front of more people in a much quicker time frame, and before they settle on a lower quality product. The only issue you will face is your product will stand next to Amazon's other products as well, which will likely be cheaper alternatives, so it's not the best idea if you are looking for a stand-alone store.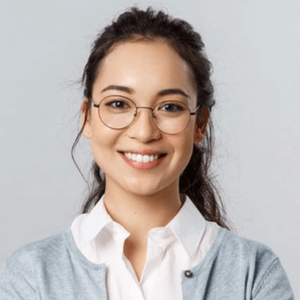 For those looking for a fantastic Etsy alternative, I would recommend Storenvy...
For those looking for a fantastic Etsy alternative, I would recommend Storenvy which is described as the best place to purchase from some of the world's best indie brands. In fact, it is essentially built off a tight-knit community of independent artisans and crafters that sell a wide variety of textiles, jewelry, and home goods. Moreover, it also trades in beauty products, books, recorded music, and even tech accessories. And much like other ecommerce platforms like Shopify, it conveniently allows you to create your website, even without any coding experience required, and completely customize its appearance and user experience. It also has two unique ways of going about the selling process in that you can either sell through an online store hosted on Storenvy or through a commission-based marketplace that sorts your items and charges a 15% commission per completed sale.
We broke it down and found that over 23% of respondents recommend Shopify as the best Etsy alternative. This makes sense: we've named it the best platform for ecommerce! But also, Shopify has the largest ecommerce market share in the US at 32% and over 2.7 million online Shopify stores.5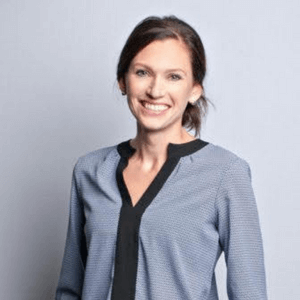 My favorite way to sell items is through Shopify.
Shopify is also an all-in-one solution for your ecommerce website needs with all the tools you need to get your store up and running fast. With a built-in system for accepting credit card payments, it's easy to get started selling right away. Plus, Shopify is designed with ease of use in mind so that even if you have no experience creating ecommerce websites, you can still be successful.
Business.org received 104 total responses from global business owners with 160 recommendations across over 40 different brands! Shopify was clearly the top choice with Amazon and Amazon Handmade, Big Cartel, and Zibbet close behind.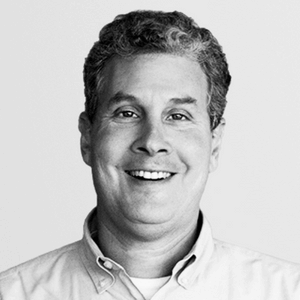 Big Cartel is an ecommerce platform for artistic individuals like painters, musicians, and writers.
The platform caters primarily to those looking for an online sales outlet to sell their handmade goods. Unlike Etsy, where shops sometimes blend into a sea of other competitors, Big Cartel gives users plenty of ways to match and fortify their branding with a number of impressive templates right out of the gate, making it easy to stand out and establish a professional presence. Keep in mind, though: unlike Etsy, Big Cartel doesn't offer a global online marketplace. As Big Cartel allows you to build your own website and online store, this makes you solely responsible for driving traffic to your store. Therefore, this option is more appropriate for advanced-level sellers, or those with more resources to put into branding and advertising
There are a lot of options for business owners to choose from! In January 2021, eMarketer estimated that worldwide retail ecommerce would exceed $5 trillion in 2021 with the US expected to reach $843 billion in sales.6,7 This estimate means that ecommerce would have a 15.3% market share of retail sales in the country.7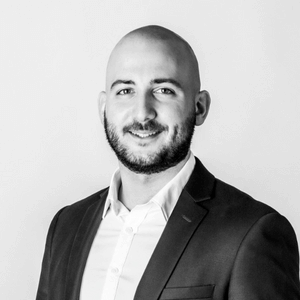 With Shopify, you are free to create your own ecommerce website instead of being just a seller in a platform where you're in direct competition with other sellers.
Of course, this means you get to have your own shop design and buttons, and a lot more room for your creative juices to flow.
In the first quarter of 2022, the US had reached $249.9 billion in ecommerce sales, with $1.747 trillion in total retail sales across any medium.8 This gives ecommerce sales a 14.3% market share—and an ever-growing pot of revenue for online retailers!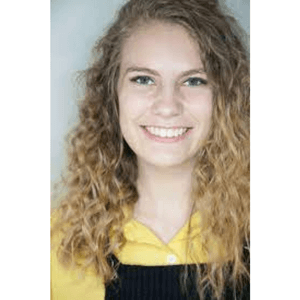 One way I save money selling my goods is by using my website as both my portfolio and ecommerce platform, instead of selling on Etsy.
Creating an online studio through Squarespace has allowed me to keep a higher percentage of my profits. I can add as many products as I'd like without having to pay per listing. It lets me focus on my art and business.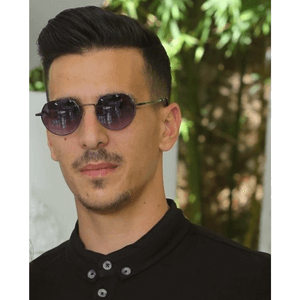 Zibbet might be an unknown commodity but expect it to make an instant impact and rise as a direct competitor to Etsy in the near future.
Zibbet has all the tools to be a customer favorite, with full control over your products and the ability to create your stand-alone business website. The opportunities do not stop there; you can also have access to an admin panel that gives you control over your inventory
With the ecommerce market growing rapidly, you want to position your goods and services at the top of everyone's list. And if Etsy is not the place for you, we hope that these other recommendations can help! Business owners around the world have built stores on Shopify and used Amazon Handmade to reach new customers. Now it's up to you . . . and we at Business.org are here to help every step of the way.
Still wondering if there are other options? Check out our list of top free ecommerce platforms for more choices.
Disclaimer
At Business.org, our research is meant to offer general product and service recommendations. We don't guarantee that our suggestions will work best for each individual or business, so consider your unique needs when choosing products and services.