What is Amazon Business and How Does it Work?
Looking for a way to boost your business? Amazon Business offers features for all of your business needs. Here's everything you need to know about Amazon Business and how it works.
We all know Amazon as the largest online marketplace in the world with $386.07 billion in revenue across 2020.1 You probably use it for your personal ecommerce shopping all the time. But did you know that you can use Amazon for your business too?
It's true! Amazon Business was developed to help all businesses and organizations—from "sole proprietorships to large enterprises, governments, schools, and healthcare organizations"2—find the tools they need on Amazon. This includes a business-relevant selection, business-only pricing, and Amazon Business Prime accounts to help organizations buy and grow.
Now you may be thinking: "I already have a personal Amazon account. Why do I need one for my business too?" That's a good question. With an Amazon business account, you have access to Amazon sellers who tailor their products to businesses. They offer a business-only selection, bulk quantity discounts, and product lines that cover everything from office supplies to professional medical equipment. Plus, you can keep your business shopping separate, which can help immensely when filing taxes!
With access to hundreds of sellers, savings, and new business, Amazon Business opens the door to your business needs. A business account gives you the opportunity to search for and purchase products as a customer as well as sell your goods to larger establishments. 
So what is Amazon Business? It's the next step in ecommerce procurement. If you are looking to bring your business to the next level as a buyer or seller, an Amazon Business account is a great move.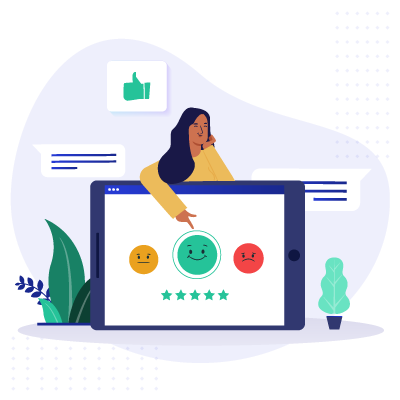 Expert Advice, Straight to Your Inbox
Gain confidence in your business future with our weekly simple solutions newsletter.
What can you do with Amazon Business?
With Amazon Business you can set up an account that allows your entire business to purchase goods without going through a multi-step acquisition process. The system is set up similarly to Amazon, which makes it easy for your employees to use, and includes great features such as tax exemption status for nonprofits and a specific shipment day for your business.
Amazon Business is free to use and easy to set up. Once you have it, you can add multiple buyers/purchases to one central account. This creates a multi-user account that anyone in your business can use. Once you have your account, you can take advantage of over 1 million business buyers globally and quantity discounts on over 60 million products. 
The bigger question is what you want to do on Amazon Business. Are you a buyer or a seller? Because just like Amazon.com, you have the opportunity to do both.
As an Amazon Business customer, you have access to millions of products. There are over two dozen categories of products available—from agribusiness to real estate, IT supplies to breakroom products.
So, with all those choices, why should you choose to make purchases from Amazon Business? The University of Washington explained that consolidating purchases under one account—and with grouped shipments—could reduce costs over time.2 That's true for most of the business buyers utilizing this service. Bulk discounts and competitive business pricing can help businesses save money in the long run. 
Amazon Business customers also see savings in time too. With one business account for the whole organization, and multiple authorized buyers on the account, people can go in, easily search for items, and then add them to the cart. This central account saves everyone time because you don't need to go through catalogs and purchase orders anymore. Instead, authorized buyers can commit to products on Amazon Business and the account holder will approve and purchase items. This streamlined process drives efficiency and reduces cost. It doesn't get much better than that.
Buying with Amazon Business is as easy as shopping at Amazon.
Best Inventory Management Software
Selling to other businesses
As an Amazon business seller, you can reach millions of business customers and increase your B2B sales. It doesn't matter if you're an established Amazon seller or new to ecommerce, you can set up a seller account for your business and join over 150 thousand Amazon Business sellers already online.
After setting up your profile, you can set up your product catalog and start selling immediately. Amazon Business also offers virtual dashboards, enhanced product content, and easy displays to follow the data for your business sales. You can track each purchase, offer discounts, and accept requests for quotes.
With the Amazon Business seller program, you can choose how you want your orders to be fulfilled. There are three main options for order fulfillment on the Amazon Business Marketplace:
Fulfillment by Amazon (FBA) — An FBA business has its orders fulfilled and shipped from Amazon fulfillment centers across the country. These FBA orders also achieve Prime status.
Merchant fulfillment — Merchants fulfill orders directly following Amazon Business packaging requirements. Shipping and fulfillment is up to the merchant and these orders are not eligible for Prime status.
Hybrid approach — Some businesses choose to fulfill their own orders and work as an Amazon FBA business.
Selling with the Amazon Business program allows you to sell in larger quantities and directly to other businesses. This program allows you to build a new B2B business or expand on your existing Amazon seller profile. With a monthly subscription fee of $39.99 for professional sellers, it's a worthwhile investment considering Amazon Business is seeing over $10 billion in annual sales.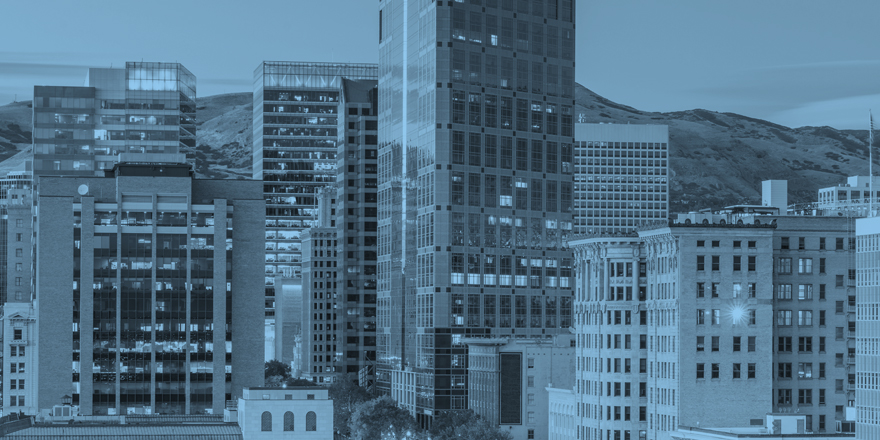 Build your custom site today
Customize your website with an easy-to-use site builder that'll make your brand look professional and polished in no time.
Amazon Business also offers a Business Prime membership. Just like regular Amazon Prime, this service offers free two-day shipping on over 100 million items. But is it worth it?
Choosing one of five plans will allow your business to increase its savings and purchase control so that you can focus on customers first. You will be able to guide your team's buying, so that you aren't making extraneous purchases, and pay by invoice with extended terms. Of course, you can also use it just like a regular Amazon Prime account. And the big draw for Prime membership is still free delivery, convenient business shipping days, progressive discounts, and analytics.
Amazon Business Prime
Wondering if this is a good fit for your business? Amazon offers a 30-day free trial for you to try out Business Prime.
What makes a Business Prime membership worthwhile is it offers exclusive discounts and helps you track your business spending in a more efficient way. You can even add on a Business Prime membership to your current Amazon Prime membership using the Duo plan for only $69/year more. (Amazon Prime's normal pricing is $12.99 per month or $119 per year (plus taxes). Otherwise, being a Business Prime member can add up. Regular membership is $179 per year and goes up to $10,099 per year for Enterprise clients.
You're probably wondering why you would go for a Prime membership when you can get Amazon products and easy shipping just by ordering directly from Amazon. Well, it's the same reason nearly 150 million people in the US subscribe to Amazon Prime . . . there's greater convenience! And if you're running a business, you want something that's convenient and easy for you.
Amazon Business Prime plan details
| | | | | | |
| --- | --- | --- | --- | --- | --- |
| Plan | Starting price | Number of users | Spending analytics | Extended pay terms | Guided buying |
| Duo (only with Amazon Prime) | $69.00/yr. | 1 user | No | No | No |
| Essentials | $179.00/yr. | Up to 3 users | Yes | No | Yes |
| Small | $499.00/yr. | Up to 10 users | Yes | Yes: 45 day terms | Yes |
| Medium | $1,299.00/yr. | Up to 100 users | Yes | Yes: 45 day terms | Yes |
| Enterprise | $10,099.00/yr. | Over 100 users | Yes | Yes: 60 day terms | Yes |
Data effective 8/5/21. At publishing time, pricing and features are current but are subject to change. Offers may not be available in all areas.
There are discounts for nonprofits too! Ranging from 38%–66% off, the discounts depend on which plan you choose.
Who can use Amazon Business?
According to Amazon's press materials, 55 of the Fortune 100 companies, more than half of the 100 largest US hospital systems, and over 40% of the 100 most populous local governments in the US use Amazon Business.3 But what about everyone else?
Amazon Business is advertised as being for small businesses, corporate and enterprise businesses, and public sector and nonprofit organizations. We're going to break down what that means for each business and how they can use an Amazon Business account.
Margins are tight and you're probably looking to cut costs anywhere you can. So why would you choose to add on a new subscription service? It's simple really: Amazon Business can save you money. Quantity discounts on bulk purchases start after you add the second item to your cart and recurring delivery includes another 10% in savings for eligible products.
Business-only pricing helps you ensure you're getting the best bang for your buck and Amazon Business Analytics helps you identify more savings opportunities. But money isn't the only thing you'll be saving with Amazon Business. 
As a small business owner, your time is also money. Using Amazon is familiar and their high-powered analytics allow you to find products quickly and create shopping lists for items you frequently purchase. Add to that the large number of products and categories available for purchase, and this is a really easy choice for your small business to reach the next level.
Corporate and enterprise businesses
What do companies like Intel, Uber, BP, Motorola, and 3M have in common? They all use Amazon Business. For major corporate and enterprise businesses looking to step up purchases, reduce their costs, and increase their efficiency, Amazon Business is the way to go.
There are two things that Amazon advertises as hallmarks for its business customers: increasing efficiency and lower costs through responsible buying. How does it do it? With a business account, enterprise and corporate companies can take advantage of features like Single-Sign-On and punch out, which "integrates with over 100 procurement systems." Plus there are recurring deliveries and quantity discounts to lower costs and keep goods arriving on time. 
Amazon Business helped one business customer—CSAT Solutions—cut spending by 40% annually by consolidating IT and office supply vendors. Meanwhile, oil and gas company BP is one of the business customers seeing consolidated invoices from Business Prime allow them to manage their spending.
Business customers also have access to software offerings that "help your business meet your goals for sustainability, supporting local business, and increasing supplier diversity."4 This includes the Diversity Certifications policy that allows businesses to find recognized sellers who have met DEI goals. Then, your business can search specifically for certified sellers to increase their supplier diversity and support more businesses. These help businesses reach their personal benchmarks for helping the world.
Public sector and nonprofit organizations
Amazon Business customers from the public sector include government, nonprofit, education, and healthcare organizations—including Johns Hopkins University, the State of Utah, Seattle Children's Hospital, and Toys for Kids among others. This program helps simplify the procurement of items and critical supplies needed to run these organizations.
Thousands of nonprofit and government organizations across the country use an Amazon Business account. With that comes some added benefits for business customers, including analytics and workflow tools that make it easier to find the products they need. 
Your organization may also be eligible for the Amazon Tax Exemption Program (ATEP). This program has easy enrollment, allows purchasers in your organization to make tax-exempt purchases, and enables you to restrict or block the purchase of goods from sellers that do not participate in ATEP.
If it seems like working with Amazon is too good to be true, then you're right. Although the plans are great and you'll have a lot of different sellers to work with—and you even have the opportunity to work with diverse businesses—beneath the surface is a different story.
If you know about Amazon's labor practices and history of short-selling third-party suppliers, then you may be a bit wary of going into business with it. In fact, there have been congressional hearings questioning Amazon's market power, lawmakers have proposed antitrust reforms targeting Amazon, the FTC Chair has previously written about Amazon as dominant and anticompetitive, and the D.C. Attorney General has filed an antitrust lawsuit against Amazon alleging that it has "illegally used and maintained its monopoly power . . . by imposing restrictive agreements on third-party sellers."5
Now, this does not seem like a company you want to go into business with. But the issue is, Amazon is the shopping site. However, it's the largest ecommerce marketplace in the world, so avoiding it is also tricky—even though it's got some pretty shady business practices when it comes to small businesses.
Amazon does make a promise of working with clients to support responsible buying, and it is possible to hold the company to it. The best way to do that is with your money. Signing up for Amazon Business is a commitment, and anytime you work with a supplier, it's a two-way street. Amazon needs your business to stay afloat and moving to a different marketplace is one way to make sure it's maintaining equity in its business.
If you're looking to take your business to the next level, and tend to order a lot from Amazon already, then you really cannot go wrong with making an Amazon Business account. Plus, it's easy to approve requests and ship products together when they come from the same place. And, if you're a business looking to sell to other businesses, you won't be able to find many things better than Amazon Business's B2B setup. The whole Amazon Business system is helpful for buyers and sellers—nonprofits and wholesale businesses alike—and provides an easy way to manage all the purchases for your business under one umbrella account.
When your business finds that its employees are using their expense accounts on Amazon or your needs outlast your supplier, Amazon Business is a great place to turn to. Be wary of its business practices, but know that they are efficient and one of the best marketplaces for your needs.