Frontier Business Internet Review: 2023
Frontier combines affordable prices and now Fiber 2 Gig internet, making a premier VoIP solution into an enticing option for your small business.
Data as of 4/20/23. Offers and availability may vary by location and are subject to change.
Applicable charges and additional services are extra.
*With Auto Pay or $5/mo. fee applies. Secure Pro included at $4.99/mo. One-time charges apply. Max speeds are wired. Wi-Fi, actual & average speeds vary.
Recommended Frontier business internet plans
| | | | | |
| --- | --- | --- | --- | --- |
| Plan | Starting price (per month)* | Max download speed | Recommended for | Learn more |
| Business Fiber 500 Internet | $54.99 | 500 Mbps | Email, web browsing & POS transactions | View Plan |
| Business Fiber 1 Gig Internet | $89.99 | 1000 Mbps | E-commerce, livestreams & multi-device file uploads | View Plan |
| Business Fiber 2 Gig Internet | $129.99 | 2000 Mbps | Larger teams, extensive cloud data & website hosting | View Plan |
Data as of 4/20/23. Offers and availability may vary by location and are subject to change.
Applicable charges and additional services are extra.
*With Auto Pay or $5/mo. fee applies. One-time charges apply. Max speeds are wired. Wi-Fi, actual & average speeds vary.
Like most of Frontier's fiber options, these packages get symmetric download and upload speeds, which is great if your business needs a lot of online computing power for multiple users and large-file uploading. Add the top-tier VoIP plan and you get an impressive suite of internet and communication services for a business that needs to scale its online capabilities.
The fastest Frontier plan we could find is the Fiber 2G plan. However, at $129.99 per month, this plan may not be cost-efficient for small businesses.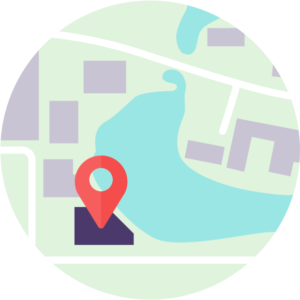 Enter your zip code to find the best business internet providers in your area.
Frontier markets its small-business products to companies with fewer than 20 employees. If you're above that, you fit into its "medium-enterprise" segment. Because we focus on small-business internet, our recommendations for Frontier plans will have the below-20 companies in mind.
So what does Frontier do best? We love its mid-grade Fiber plans and are also intrigued by the RingCentral unified communications product, which we'll detail a bit later.
Low-cost basic plans
Symmetric fiber speeds
Premier VoIP solution
No trial period or money-back guarantee
Disappointing customer ratings
Pricing and speed breakdown by plan
We scoured the web, consulted experts, and talked to Frontier customer service reps to give you a comprehensive summary of Frontier plans, their costs, and more.
Compared to other providers, average costs for Frontier are higher than some but lower than others. Yet overall, Frontier internet plans are affordable for their relative speeds — and Frontier Fiber plans are an even better value.
Thanks to Frontier's recent purchase of certain Verizon Fios fiber networks (more on that below), you can now purchase Frontier Fiber plans too (in certain areas). With download and upload speeds of up to 2 Gig, you can choose from a couple of moderately fast and affordable plans to suit your business needs.
Data as of 4/20/23. Offers and availability may vary by location and are subject to change.
*With Auto Pay or $5/mo. fee applies. One-time charges apply. Max speeds are wired. Wi-Fi, actual & average speeds vary.
These three plans represent the most common Frontier Fiber plans we could find. The best thing about these plans is they have symmetric speeds, which means the plans' upload speeds match their download speeds.
For most small businesses, we recommend the Fiber 500 plan. It offers solid, symmetric speeds that should meet the internet needs of many smaller businesses. If you're looking for faster speeds or lower costs, then consider one of the other two Fiber plans.
Value-added services: Upgrade and scale
With your Frontier internet plan comes certain included features and the option to add other perks. From technical support to extra security, you can choose a valuable package to get the full internet services you need.
Frontier includes these features with every internet plan or bundle:
24/7 business-centered technical support
99.9% uptime reliability average (see below for more details)
Dedicated line connection (meaning you don't share your internet bandwidth with other customers)
Secure wireless networking capabilities for several devices
At least eight email accounts with 1TB (1,000GB) of mail storage
What's more, you can purchase these internet and other technology add-ons to truly tailor your small business services:
DISH satellite TV: Whether you run a dentist office or a dive bar, choose from a suite of TV packages to entertain your patients or patrons.
Frontier Secure: This add-on gives you extra computer protection, cloud backup, and 24/7 premium technical support.
Managed Wi-Fi: Keep your customers and employees connected with hotspots, network extenders, and remote management and monitoring services.
Static IPs: If you host your own web servers, run a virtual private network (VPN), or need an unchanging IP address for any other reason, definitely upgrade to the static IP option.
Frontier Internet Backup: When outages happen, your business stays online using a cellular modem—ensuring seamless operations and no lost productivity.
If you have 20 or more employees, Frontier offers even more add-ons for its medium- and enterprise-level services, including advanced ethernet, IP VPN, and voice services.
Reliability and support: There's work to do
Even more than residential customers, businesses need reliable internet that won't disrupt their day-to-day operations. And if something goes wrong, you want access to technical support to resolve the issue quickly. In this category, Frontier gets a few high marks—but doesn't make the grade in some areas.
Uptime is of utmost importance for business internet. No service is perfect, but the longer you experience downtime, the harsher the disruptions to your operations that depend on reliable internet.
A 99.9% uptime means you can expect downtime of about 43.8 minutes per month or 8.76 hours per year.
We couldn't find an uptime guarantee from Frontier—this is surprising since other companies like AT&T and Verizon have them. But Frontier does claim that its connections have an average uptime of 99.9%. That average is, well, about average.
A 99.9% uptime means you can expect downtime of about 43.8 minutes per month or 8.76 hours per year. There may be providers with stronger uptime averages, but with only about one disconnected working day per year, 99.9% isn't too shabby.
Frontier offers 24/7 technical support for all of its business internet customers — fantastic! But not so fast — how good is that support?
We looked at a few sources to judge Frontier on this front, and here's what we found:
American Customer Satisfaction Index (ACSI): ACSI reported in 2020 that the customer satisfaction score for Frontier was the same as the previous year: 55 out of 100.1
Better Business Bureau (BBB): In every state where it operates, the BBB grades Frontier Communication Corp. at an F.2 BBB notes in its "Pattern of Complaint" summary that many customers complain of poor service and missed appointments.
J.D. Power: In its business satisfaction survey, J.D. Power ranked Frontier last out of eight for very small businesses—with a score of 681 points out of 1,000.3
Yikes! These low grades should definitely give you pause, but we think the company may have suffered most from a tricky transition after its Verizon Fios acquisition. And the company is expanding its footprint, so we think its reputation has the opportunity to grow too.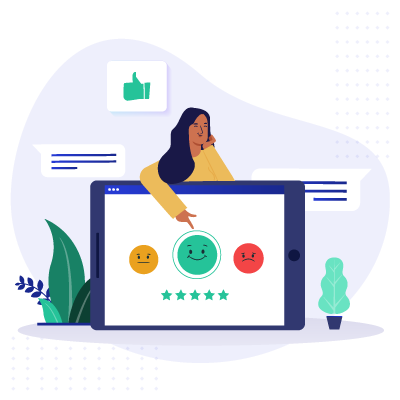 Expert Advice, Straight to Your Inbox
Gain confidence in your business future with our weekly simple solutions newsletter.
Frontier Business Internet vs. top competitors
| | | | |
| --- | --- | --- | --- |
| Plan | Starting price (per month) | Features | Learn more |
| Fios by Verizon | $69.99 | Symmetric fiber speeds, affordable near-gigabit plan | View Plans |
| Frontier Business Internet | $54.99 | Affordable high-speed options, up to 2,000 Mbps | View Plans |
| AT&T Business Internet | $75.00 | Downloads up to 1,000 Mbps, superior customer service | View Plans |
| Comcast Business Internet | $49.99 | 24/7 support, competitive pricing | View Plans |
| Spectrum Business Internet | $49.99 | Cable speeds up to 940 Mbps, reasonable costs | View Plans |
| Viasat | $80.00 | Fast satellite internet, large ranges of speeds | View Plans |
Data as of 2/13/23. Offers and availability may vary by location and are subject to change.
We've shown you Frontier plans, pricing, and extra features, but there's more you should know about. Here are some of the finer details and features to consider.
We had trouble ferreting out information about any extra fees Frontier charges. Currently, Frontier advertises no contract or activation fee and a next-day installation. (There is a $95 installation fee.) How long will this last? We don't know. 
What about early termination fees? Here, Frontier notes a few charges you could pay. The first applies if you cancel your service before it's even delivered to you. In that case, you'll pay an "NRC" (non-recurring charge) fee plus one month of your monthly fee for the service.4 How much is the NRC? Sorry, we're not sure.
Frontier advertises no contract or activation fee and a next-day installation.
The next charge you could pay is for early termination of your service after it's installed. Here's some of the fine print:
If Customer terminates Service, or Frontier terminates Service as a result of Customer's default, then unless otherwise specifically provided in writing, Customer shall immediately pay Frontier a termination charge equal to all unpaid amounts applicable to the terminated Service through the date of termination, plus the MRC and all related taxes and surcharges multiplied by the number of months remaining in the applicable Service Term, if any.
Try saying that in one breath. Here's our best translation: if you cancel early, you'll pay your monthly service charge times the number of months left on your contract—plus some extra fees, probably.
Contracts: Just the basics
Right now, there is no contract required but there are chances this will change. In the past, Frontier required long contract lengths so we will see how long this "no contract" thing lasts. 
Hardware: Equip your business
Frontier includes a basic wireless router with certain plans and bundles, but the details are a bit murky here too. However, Frontier does have several equipment partners you can buy from.
For example, you can equip yourself with a business-grade router for better security, remote access, and more. Larger businesses with advanced needs can purchase or access equipment like these:
Video systems: Conferencing and security surveillance
Voice systems: Cloud or on-site services like IP PBX or VoIP and analog or digital phone sets
Wired and wireless network systems: Routers, POE and LAN switches, servers, hubs, access points, controllers, firewalls, and storage devices
Frontier is worth considering for your business internet needs—especially if Frontier Fiber Internet plans are available in your area. What's more, the company's impressive Frontier RingCentral VoIP system is a solid cloud-based communications system that can help you increase your collaboration abilities.
Frontier is a feasible small-business internet solution with enticing technology solutions. If Frontier can iron out some of its downsides—like poor customer service ratings—our confidence in the company's internet plans will grow even further. 
Tell us your own experiences with Frontier business internet, or let us know if we left anything out. Join the discussion below and help us improve our Frontier internet review!
Frontier Business Internet FAQs
Left with more queries about Frontier and business internet? Let's see if we can help.
In 2016, Verizon sold some of its fiber lines—branded Fios—to Frontier.
Frontier Fiber availability jumped with its purchase of some of Verizon's connections. Today, you can get fiber in certain areas of California, Texas, Florida, Connecticut, West Virginia, Indiana, and more.
But we expect the service to grow quickly as the company expands its fiber capabilities.
Broadband is a general term for internet connections that are faster than the traditional over-phone-lines options of the dial-up era. Depending on the company or source, broadband may refer to all "high-speed internet" connections, including digital subscriber line (DSL), cable, and fiber.
DSL is a type of broadband internet that uses existing copper phone lines to deliver fast internet without interrupting the phone services and vice versa.
Frontier Internet Backup is an additional service that you can add to your high-speed plan. Using a cellular modem, Frontier Internet Backup keeps your business—and all of your devices—online when internet outages occur. No interruptions or lost productivity here!
Frontier actively markets its VoIP system, RingCentral. But what is VoIP exactly, and what's it good for?
You can add the RingCentral VoIP solution to just about any plan or bundle—a great option for businesses doing a lot of online collaboration and communication.
VoIP stands for Voice over Internet Protocol and is an electronic communications system that uses internet connections for calls and other services — in contrast to traditional analog or digital phone systems that use circuit-switching telephone lines. With VoIP, you can conduct conference calls, connect employee phones, add automation features, and more.
Frontier's VoIP system, RingCentral. is a cloud-based communications system for businesses with up to 500 phones.
Disclaimer: RingCentral service requires a qualifying Frontier Fiber for Business Internet connection. Promotional pricing also includes (1) Yealink T53W IP phone, analog terminal adapter, or choice of softphone only. ETF fees will apply for rental options less than 18 months. Domestic long-distance minutes exclude 900, international, directory assistance and dial-up calls. Usage restrictions may apply. Other applicable charges and additional services are extra.
Hint
Wondering if you need VoIP for your small business? If your business is growing, we definitely recommend it! VoIP is an affordable solution for communication, collaboration, and customer service that can expand with your company. Plus, adding a qualifying voice product can save you $10–$80. Cha-ching.
We looked at Frontier Communication's pricing for basic plans, fiber speeds and availability, small business expertise, and over all value, among other factors.
Disclaimer
At Business.org, our research is meant to offer general product and service recommendations. We don't guarantee that our suggestions will work best for each individual or business, so consider your unique needs when choosing products and services.