Understanding Local SEO For Businesses: The Complete Guide
If you work in business operations, chances are high you've heard of SEO before. SEO stands for search engine optimization, which is the bedrock of digital marketing strategy and helps promote your business to your audience.
Knowing how to use SEO effectively is a great way to grow your business and drive leads and sales through web searches.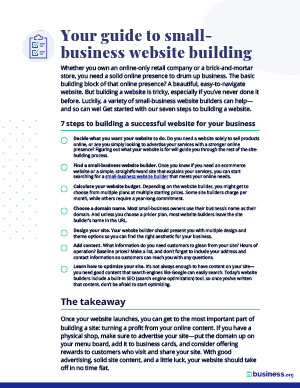 Grow Your Business's Online Presence
Build a beautiful website and start attracting more customers ASAP. Enter your email for a copy of our website building checklist.
SEO refers to a number of strategies that can be used to improve a website's ranking on search engine results pages. Practically, this means that websites appear higher up in the results for search engines like Google.
Local SEO is the process of focusing your SEO strategy geographically. You can use keywords relevant to a certain area and optimize your content to target your audience within geographical parameters.
This practice is extremely useful for local businesses whose target audience lives in a defined geographical area. For example, SaaS SEO agencies in San Francisco are likely looking to target businesses in northern California rather than New York. But someone searching for one of these agencies may just search for the term without a geographical tag or keyword.
Local SEO comes into play here and shows the potential client-relevant agencies for their area.
Users will look at your web presence as an indication of how relevant your business is to its industry.
For example, startups and e-entrepreneurs often use io websites (sites with a .io domain). This type of domain, like the content and design of your site, signals that users should have certain expectations for your site. Meeting and exceeding these expectations will mark your site as reliable within your industry. This is a great route to more clicks, reads, and sales of your content and products.
SEO is a way to supplement and amplify your website strategy. The right SEO strategy can push your site further up the SERPs (search engine result pages) ranking and gain greater exposure.
Your guide to using local SEO
Here are some key tips to understanding local SEO for business and running a successful SEO campaign.
This is SEO 101. Of course you want to be creating content that is relevant to your audience.
You should also create pieces of reasonable length (Google cites 2,000+ words as a ranking factor), but not so long that users stop reading halfway through. Write thoughtful pieces that engage with questions in your industry.
Answering questions is especially important, as this can help you speak more directly to search engine searches. If someone has a question, say, "where is the nearest dry cleaner," they're likely to search for that exact question or a shorter version that still contains an implied question.
If you answer questions that few others have thought of before, this is doubly useful for your SERP ranking. FAQs with answers of between 40 and 50 words are particularly effective for obtaining SERP visibility.
Google bounce rate is a way to measure how useful your content actually is to viewers. The rate is the percentage of users who leave your site after using only a single page. Use this in conjunction with average visit time to see whether users are actually reading and digesting your content.
With local SEO, you also need to think about creating content relevant to your location. For example, a restaurant might produce content on recipes using locally sourced ingredients, or a regional tour company might write about the merits of that particular region.
Once you've created your relevant content, you'll need to make sure that your content is search engine optimized. To do this, make sure to include subheadings and a suitable title, as well as keywords and tags. Your website host should have a clear space for content tags.
You can generate the right keywords for your business using Google's Keyword Planner and Ads tools. Tailor these to your location as well as your industry.
Users searching for a particular type of business near them often have a greater intention to act on that search than users doing generic searching.
This means that search engines like websites that have contact details listed:
Address
Phone number
Email address
Social media links
The best way to do this is to add this information in the header or footer of your site using HTML. This will allow the search engine to pick up on the information easily.
Having this information listed also means that it's easier for potential customers to reach out to you.
The point of SEO is to attract a larger following of relevant customers to your business.
In order to keep these customers, you need to engage with them across all of your platforms. Not only does Google's algorithm account for social media content when calculating search engine rankings, but it is also good for your brand's image to be active.
Ideally, you'll be able to reply to comments and messages every day, as well as visit profiles of similar businesses and interact with their audience.
If your resources don't allow this, focus on replying to customer queries on your messaging platforms. Regular activity is particularly important for your blog channel. Updating your blog with new content regularly lets the search engine know that you are an active site that is currently operating in your field.
If you have a brick-and-mortar business as well as an online presence, you should pay particular attention to your Google reviews and feedback left on your website. Responding to these is helpful for SEO and for building customer relationships.
Finally, be active in your industry. Work with competitive benchmarking to see how your strategy results compare with industry averages.
The digital world is increasingly optimizing for mobile. Mobile users need different functionality from desktop users.
When a mobile user uses a search engine, the search engine prioritizes sites that are recognized as mobile-friendly.
More fundamentally, users expect a certain level of functionality from websites that they are inclined to buy from. Make sure that your web pages are clearly laid out and easy to read. The color scheme should be easy on the eye, and you should take steps to make sure that pages load quickly. If you have a sales page, make sure that it's easy to navigate and to purchase from.
One of the best ways to optimize your website for user experience is to set up testing.
You can automate processes such as testing for your site to continually improve user experience while saving on labor costs.
Think about the last time you searched Google for a local business: a cafe, for example. A selection of relevant results usually shows up as a sidebar or snippet.
You'll need to create a Google My Business page and pass verification. Once you've done this, make sure to encourage your customers or clients to leave authentic reviews using their Google account.
This feature will show your customers useful details about your business, including opening hours, busy and quiet periods, and contact details. You can include a link to your website or social media page. This is a simple way to show more local people your site, content, and services.
Search engine results favor businesses with a high number of positive reviews. These businesses are also understandably highly regarded by consumers, who tend to trust highly reviewed businesses more than ones without a large base of previous customers.
This is the most fundamental part of SEO. You can't run a successful campaign without knowing exactly to whom you are speaking.
Outline your exact geographical location. If your business is defined by its geographical reach, this can be a simple process. If, however, your boundaries are more vague, try to work out a realistic radius from which you can draw customers.
You should also work out a profile of your ideal customer in terms of age, education, hobbies, and online behavior.
For a local business, word-of-mouth marketing is key. In order to generate this, you want to target your ideal audience online using SEO as part of a digital marketing strategy.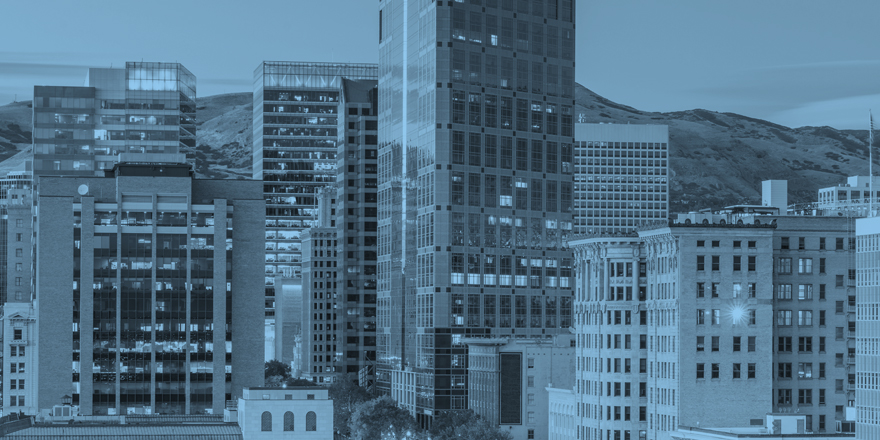 Build your custom site today
Customize your website with an easy-to-use site builder that'll make your brand look professional and polished in no time.
The key to effective marketing is a well-organized team with clear goals. Learn how to effectively manage your team and set goals for your SEO strategy that can be measured.
Work out what your business needs from its SEO strategy and what you can realistically achieve with your resources. Building up your strategy slowly will do more good for your business in the long run.