The 3 Best Inbound Marketing Software Options for Your Small Business
A solid content marketing effort requires a significant investment of time and money to yield returns. Inbound marketing software simplifies your efforts by automating content creation, distribution, lead capture and management, and measuring of ROI. Each software package below is geared toward different sizes and types of business.
Here are our top three recommendations.
Hubspot has positioned itself as the go-to solution for small and medium-sized businesses. It provides robust solutions for business owners who aren't technologically savvy.
Hubspot's all-in-one functionality allows you to blog, create lead capture forms, control social media, and monitor your success from a single interface. The package also includes SEO features. Hubspot offers significant training resources, annual conferences, and certifications. As one of the most affordable options on the market, it's a top choice for entrepreneurs and small business owners.
Marketo is a high-end inbound marketing software that focuses on the B2B space. Their tools are designed to integrate with the buyer's sales cycle. Content can be created and disseminated across a range of platforms, with a focus on nurturing leads along the sales funnel.
The software collects data that's used to create detailed customer profiles. These profiles help you determine specific behavioral paths that leads follow. Leads are then shown content that relates to their current position in the sales funnel. Basic product information is shown to prospects in the research phase, while customers close to making a purchase might receive a call from the sales department.
Another standout feature of Marketo is its advanced and highly customizable ROI reporting tools. Marketo demands a high level of technical expertise and is most popular with large enterprise scale customers.
Pardot is a B2B inbound marketing software solution that focuses heavily on lead attraction, capture, and nurturing. It's noted for its ease of building lead forms and integrating them with your landing pages. Pardot integrates easily with existing pay-per-click (PPC) campaigns by providing intuitive lead capture forms to drive traffic.
It also connects with your social media marketing efforts and email marketing campaigns, and allows for automated lead flow to the right salesperson within your organization.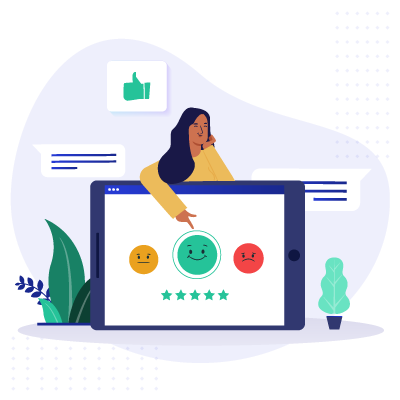 Expert Advice, Straight to Your Inbox
Gain confidence in your business future with our weekly simple solutions newsletter.
Inbound marketing is one of the hottest marketing techniques in business today, yet managing a great campaign requires significant human and technical resources. Choose an automated software that can help you create, disseminate, and measure your content's success with ease.
Disclaimer
At Business.org, our research is meant to offer general product and service recommendations. We don't guarantee that our suggestions will work best for each individual or business, so consider your unique needs when choosing products and services.