4Cs Marketing Model & Why It's Good for Business
You may have used the popular 4P Matrix, a seller-oriented marketing theory around product, place, price and promotion. But if you haven't tried the 4C model, you could be missing out on sales. This take on the 4Ps is a customer-guided approach that may be more effective than one centered on products in today's customer savvy world.
The 4Cs are customer, cost, convenience and communication. By learning to use the 4Cs model, you'll have the chance to think about your product from a new perspective (the customer's) and that could be very good for business.
Here's how to use the 4Cs to best position your product in a competitive market.
Considerations include: Product/service worth, competitive advantage and market positioning.
In order to use the 4Cs marketing concept, you must clearly identify your target customer and keep in mind that you may be targeting more than one group. When thinking about your target customer, keep these tips in mind:
To position your product or service for maximum profitability, you must know what your target customer needs and wants. It's important to consider how you are going to go about determining what your customer wants.
Your product's market position is determined by the value/worth your customers perceive it to have.
As you evaluate each element of the 4Cs, keep in mind that the customer drives your decision making.
Considerations include: Affordability, satisfaction and value.
The 4Ps Matrix approaches cost considerations from the seller or manufacturer's perspective, whereas the 4Cs looks at cost from the consumer's point of view.  As you evaluate cost, consider these guidelines:
What price will you ask your customer to pay for your product or service? What research have you done to determine if that figure is reasonable and affordable for your target?
Is your product or service still profitable at that price your customer is able/willing to pay?
What will the consumer's total, or real, cost be for obtaining your product or service? Will the cost of driving to your location significantly add to their expense? How much more will shipping charges add to their bill? How will local, state and federal taxes impact the total cost of the product or service?
Keep in mind that price alone doesn't usually convince the consumer to buy, so setting a low price won't necessarily drive sales and could hurt your bottom line.
Does the value or benefit your product or service offers the customer support its cost?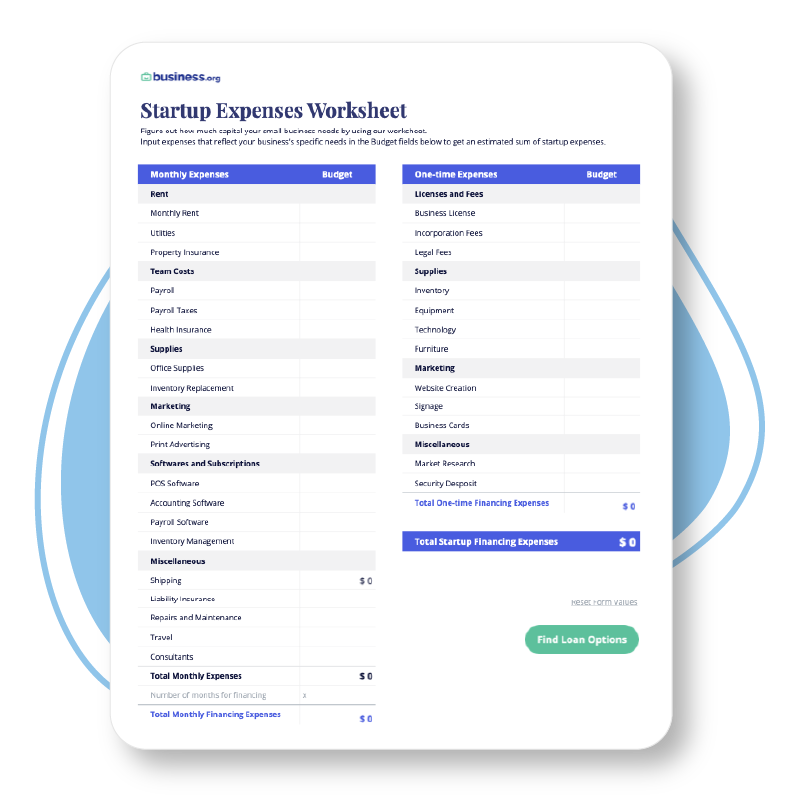 Do you know how much it'll cost to start your business?
Try our free startup costs worksheet to calculate expenses and estimate how much capital you need to launch.
Considerations include: Customer engagement, "What's in it for me?" (WIIFM), and social media.
When assessing how you will communicate with your customer, keep these thoughts in mind:
Engaging with your customer through meaningful communication builds customer confidence that drives sales. You need a communication plan.
Every customer wants to know "What's In It For Me" (WIIFM). Your communication with the customer should answer that question.
Social media is an amazingly powerful communication tool. You can use social media to "promote" your products (as the 4Ps Matrix would advise) but you can also use it to ask your customers for their insights. Finding out what your customers like and dislike about current products and learning what they want allows you to develop products and services they'll be more likely to purchase. Create polls, track "Likes" and ask for comments.
Remember that you must adapt your communication approach to each of your targets. What you say and where and how you say it is unique to each group.
Considerations include: Purchasing barriers and online sales.
In today's fast-paced world, convenience is valuable. Don't underestimate its influence on your customer's decision to buy. Make it easy for him or her to buy from you by considering these points:
What barriers might the customer face when trying to locate or purchase your product or service? What are you going to do to reduce or remove these challenges?
Whether you have a web-based business or operate a brick and mortar one that offers online sales, your website must be easy to navigate. Ask yourself: Can the customer find what they are looking for? Can they move from product selection to checkout with just a few clicks? Are product descriptions detailed enough for the customer to make a purchasing decision?
Consider offering your product through multiple outlets or use a distributor. Your profit margin may take a bit of a hit, but making your product more convenient could mean more sales.
If a customer has a question during the purchasing process, what kind of customer support do you offer?
Have you thought of creating an app or a mobile edition of your website? Doing so puts your product or service in the hand of the consumer virtually 24/7.
If you're a small business owner, understanding the 4Cs can give you a much needed advantage over your competitors. It can also help you compete with larger businesses that boast sizable marketing budgets. Remember that 4C success starts with knowing your target customer and identifying their needs and wants. Then you can respond with products or services that they feel are valuable and watch sales skyrocket.
What are 4Cs in marketing?
The 4Cs in marketing are customer, cost, communication, and convenience.
What is the purpose of the 4Cs framework?
The 4C framework is helpful for positioning a place in the market and better understanding your customer. 
Why is marketing mix important in business?
Marketing mixes help you understand what your product or service can offer to your customers. This can also help to better plan for future marketing strategies.