9 Top Marketing Strategies for Startups
You've created irresistible products or services, established your administrative systems, and set your prices fairly. You're in business. Now you can sit back and wait for customers to come, right?
Unfortunately, it's not that easy. Cultivating a loyal following takes a lot of work. But the good news is that there are many tried-and-true startup marketing strategies that can help you build your audience.
Read on to learn about the top marketing strategies every startup should consider.
Content marketing involves creating and distributing content that helps, informs, or inspires your audience and attracts them to your brand. Unlike advertising, content marketing stays away from being salesy. Its aim isn't to get people to click "buy" right away, but to establish an enthusiastic and loyal audience that may be cultivated into customers at a future time.
This means it's a long-term strategy that may not have an immediately measurable ROI. The key is to create content that is relevant, entertaining, and informative, and which accurately reflects the value your brand provides.
2. Social media marketing
Research shows that 57.6% of the world's people use social media, spending an average of almost two-and-a-half hours a day on these platforms. This humongous user base, along with its high engagement, makes social media marketing one of the best, low-cost marketing options for your startup.
Social media marketing involves posting all kinds of content to a variety of sites to express your brand's positioning and voice. It's an easy and fun way to engage directly with your customers. The downside? It's easy to spread yourself too thin since there are many social media platforms, and new ones come online all the time.
Here's how you can get started: Choose two or three platforms that are most likely to align with your audience. Secure a handle that you can use across all platforms. Begin a curated content feed, sharing tidbits about your brand. Become familiar with elements like hashtags, shares, and likes. Make sure you use imagery, humor, and a positive attitude to create an appealing online persona—and always respond to followers (including negative comments). Watch your analytics, adjust your messaging, and repeat.
Affiliate marketing involves working with other content creators who recommend your products to their audiences—like a popular food blogger raving about your spice blend. You pay the content creators a commission for each customer who clicks through from their content to your site. This strategy allows you to easily create a network of highly motivated ambassadors for your brand.
These affiliates may be linking to your products from a variety of content types, including blog posts, microsites, newsletters, emails, videos, podcasts, and social sites. Brands are able to sign up with aggregator services that allow people to join your affiliate network without your having to seek them out individually.
Similar to affiliate marketing, referral marketing involves having other people recommend your brand or products to their network or audience. The difference is that referral programs usually enlist current customers to recommend your company directly to their friends and family, offering a particular reward such as a discount or cash back for bringing in new customers.
Referral programs are essentially word-of-mouth strategies that can be very worthwhile. People trust their friends and family more than strangers, and are much more likely to try out something they recommend.
Social media influencers are online personalities who have built up an audience on social sites around a certain topic or perspective. Brands partner with influencers to market their products, paying them to recommend, mention, or showcase the products or brand to their viewers.
Influencer marketing is unique because it can target very specific niches and connect with audiences who trust the messenger. Brands looking to partner with influencers should look at how dedicated and engaged the person's audience is versus how many followers it contains. Those whose loyal fans will follow their recommendations are the most valuable type of influencer to work with.
Email marketing is one of the oldest forms of digital marketing, yet it's still one of the strongest marketing techniques. Brands build a list of email subscribers who have opted in to receive emails (brands must also give recipients the option to unsubscribe). These email subscribers have potential to become loyal customers.
After you've built up a subscriber list, the next step is to create a content strategy to keep people engaged. Make sure you send emails regularly, create entertaining and valuable content, and stay away from overly salesy communications. E-newsletters can be extremely successful if they provide engaging information instead of a single sales message.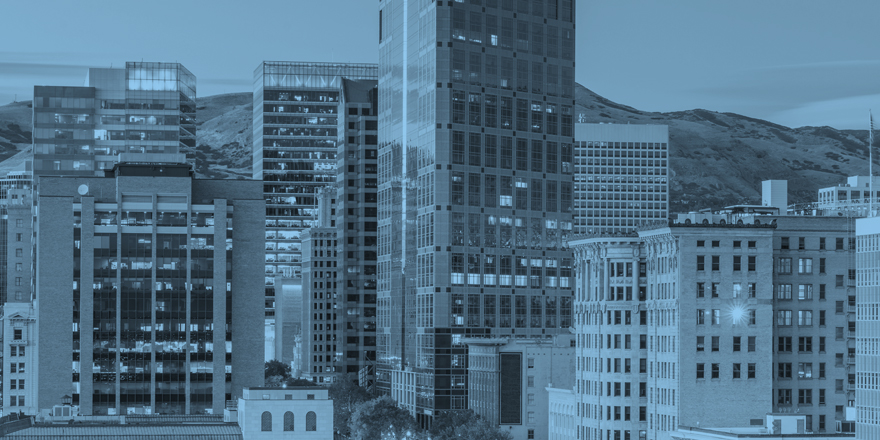 Build your custom site today
Customize your website with an easy-to-use site builder that'll make your brand look professional and polished in no time.
While digital marketing strategies are particularly effective and low-cost, it can pay high dividends to branch out into the real world and meet potential customers face-to-face—even if that interaction is over Zoom. You can do this efficiently at in-person or digital trade shows, where you'll be able to engage with a pre-selected audience that is interested in your topic or niche.
Not only that, but attending trade shows allows you to meet other professionals in your space or in related industries, which can lead to fruitful knowledge-exchange, collaborations, and partnerships.
Creating partnerships with like-minded or complementary brands allows you to each tap into the other's customer base while injecting new ideas and energy into your marketing approach. One effective method of partnering is to create a package that involves products from both companies, such as a blanket-maker partnering with a picnic-basket maker to offer the ultimate picnic set. Another option is to partner to create something altogether new, such as a shoe brand that partners with a digital art company to create original footwear.
Digital advertising, while not technically a marketing approach, is often included in a company's digital marketing strategy since it is likely to tie in to other digital marketing methods. Paid online advertising can take a variety of formats, like banner or pop-up ads, sponsorships of other digital content, and pay-per-click campaigns. Digital advertising is likely the costliest of the methods listed here, and as such should be carefully monitored and tweaked to increase ROI.
Startups have many marketing strategies to choose from, including a wide variety of digital marketing options that can be extremely effective and very low-cost. Your options range from social media marketing to attending trade shows, and everything in between. Identify your target audience, ensure your messaging is effective, and use analytics to pursue a robust, data-responsive marketing plan.
Disclaimer
At Business.org, our research is meant to offer general product and service recommendations. We don't guarantee that our suggestions will work best for each individual or business, so consider your unique needs when choosing products and services.