6 Effective Ways to Engage Your Customers With Social Media Marketing
1. Keep on top of optimum post lengths
Getting a balance between length and content can be a fine line to tread. Post length could be the difference between a potential customer engaging with your brand and scrolling past. That's why it's so important to know what works well on each of your chosen social media platforms.  
It's harder to keep on top of social post length than it might seem. Optimum post lengths for major social media platforms can shift with updates to layout and post format, especially on mobile.
Generally speaking, engagement decreases the longer your post gets. So, keep it short, keep it snappy, and make every character count. Use these guidelines to plan out your posts across different platforms:
Facebook: 25–55 characters
LinkedIn (InMail): 200 characters
Twitter: 71–100 characters
Instagram: 140–150 characters
Pinterest: 200 characters for the description, image size 735px by 1102px
Youtube: 3 minutes of video
TikTok: 15 seconds of video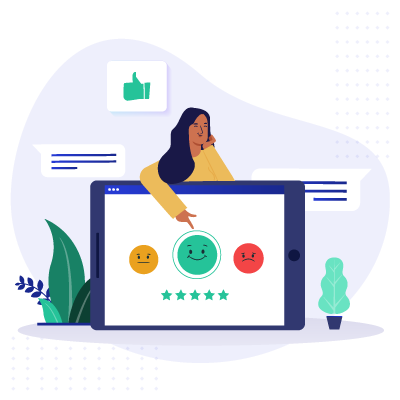 Expert Advice, Straight to Your Inbox
Gain confidence in your business future with our weekly simple solutions newsletter.
2. Post at the right time
When is your target audience the most active on social media? If you can answer this question, you can maximize your potential for post engagement and reach. 
For example, if you're an analyst firm, you might push your latest report to social between 7:00–9:00 a.m. so that your audience can read it as they commute. On the other hand, if you're a skincare company targeting teenagers, you might post your how-to videos and skincare tips in the after-school period, from 3:30–6:00 p.m. 
To some extent, you'll be able to determine your optimal posting times using buyer personas and good old-fashioned intuition. If you really want to drill down, however, you could use social media analytics tools for real-time, precise insights into follower behavior.
Tools like Followerwonk and Tweriod analyze behavior pattern data on a level impossible to achieve manually. This allows you to identify trends and behavior patterns much earlier, so you can match your posting times precisely.
3. Know when to lead the conversation . . . and when to sit back
A dominant theme in a recent Social Trends Report notes that an increase in social media use presented significant opportunities for brands, but that many businesses jumped into conversations too soon, sabotaging their chances of success.2
"Smart brands sat back and listened, then won with creative, original ways of fitting into the social conversation to break through the wall of indifference," states the report. But how do you do this?
It's all about social listening. Take some time to figure out what your audiences are talking about, and then think about how your brand could contribute to these conversations meaningfully.
4. Create discussions, not (just) adverts
Brand accounts that exist solely to promote their products and services hold a limited appeal for social media users.
People enjoy going on social media to connect, to learn, to be entertained, to talk about things that interest them—all of which hold more immediate appeal than direct, TV-style advertising. 
To be clear, there's nothing wrong with direct advertising on social media—it works very well with the right strategy. The key is balancing it out with a feed full of engaging content to build an identity your followers love and identify with.
Replying to and engaging with your customer base is essential here—engagement requires two parties, and if you never reply people will stop commenting. See social media as a two-way conversation, not a one-way ad channel. 
You could also try the following techniques to build social media discussions:
Share third-party articles relevant to your followers' interests.
Share useful onsite content like blogs and how-to guides.
Show support for charities and other initiatives relevant to your follower base.
Run the occasional competition.
Encourage followers to create user-generated content for use.
Encourage participation in feedback surveys.
5. Offer personalized, human experiences to stand out
Personalized, face-to-face experiences that showcase the human element of your brand help you stand out from a sea of faceless corporate accounts.  
This is something that online marketing analyst Neil Patel focuses on in a recent blog post about the benefits of Instagram Live rooms. He says, "Huge volumes of traffic can make it harder for brands to stand out and reach consumers in the most effective way possible. What's more, it's challenging to generate income from a platform with over 25 million brand accounts to compete with.5
"How do you separate your company from the competition?
"By making social media marketing more personal again."
Instagram Live Rooms are a great way to connect with your followers and offer a different online experience to your competitors. This is because rather than a one-way video stream, they offer personalized, direct interaction between brand representatives and followers.
6. Use video to grab attention
Over the past few years, marketers across a range of industries have been upping their game when it comes to video—and with good reason. 
In a feed full of static, easily digested link previews and photos, videos grab the attention of social media users and make them pause for a crucial extra couple of seconds to digest your content.
Video is the fastest-growing advertising tool on the platform. Tweets with video attracted 10 times more engagements than those without video. Meanwhile, promoted tweets with videos reduce cost-per-engagement by more than 50%. 
It's a similar story across other major social media networks. Posts with video win more engagements for a lower spend.
While making good-quality video is more of a time commitment than creating social images (so making every post a video post probably isn't feasible), it's absolutely worth investing the hours here. The results pay off.
Build a website to communicate your brand's message in one place
Social media is important for generating brand awareness, but having a good website is important for building credibility and trust. Fill out your preferences below to find out which website service is best suited to your needs. 
There are effective ways to use social media marketing to engage your customers by keeping to optimum post lengths and post at the right time. For your customers, create discussions and not adverts by using video to create excitement and offer human experiences. 
If you invest time and resources in creating discussions, you'll find that social media creates a base of long-term loyal customers that engage with your brand's values, driving down customer acquisition costs significantly.
Social media marketing FAQ
What are the ways to engage your customers on social media?
The key to engage your customers is to ensure that you offer them personalized experiences with things like videos, engaging content (make sure it's the right length), and sharing experiences that spark discussion.
How can you make sure your customers stay engaged with your brand?
Companies need to create personalized human experiences to stay engaged with their customers. If you are advertising in the hopes of grabbing your customers' attention, then the efforts will be in vain. Instead, use video and engaging content to make sure your advertising is on point—and make sure to post at the right time.
How can you effectively use social media marketing to engage your customers?
Social media marketing can be effective with doses at the right place and time. Video is one of the key ways to keep customers engaged.
Disclaimer
At Business.org, our research is meant to offer general product and service recommendations. We don't guarantee that our suggestions will work best for each individual or business, so consider your unique needs when choosing products and services.