The New Economy: Creators
John Moore—age 30, father of four, creator, thinker, and marketer—just quit his job. Two weeks ago, after talking to his wife, he decided to take the plunge.
It's not that he didn't like his job. In fact, he loved the company. He was being treated wonderfully with a great salary and a great team. The job was stable and there was room for growth, but he still had that entrepreneurial itch. 
He wanted to join the creator economy.
What is the creator economy?
With over 50 million income earners, the creator economy is today's fastest growing industry. Its members are independent creators who monetize their skills, creations, and even themselves. They might be artists, bloggers, influencers, vloggers, and more. Over half of these creators post their work on Instagram. The other half use YouTube, Twitch and other social media platforms.      
Moore's plan was to work as a muralist. He would paint typography with clever sayings on walls for different organizations and then post those creations on his socials.
To kick off his new business, he asked people on LinkedIn to nominate five businesses for him to do a free mural for the first five days of May. He then filmed his process from start to finish and posted those videos on LinkedIn and Instagram.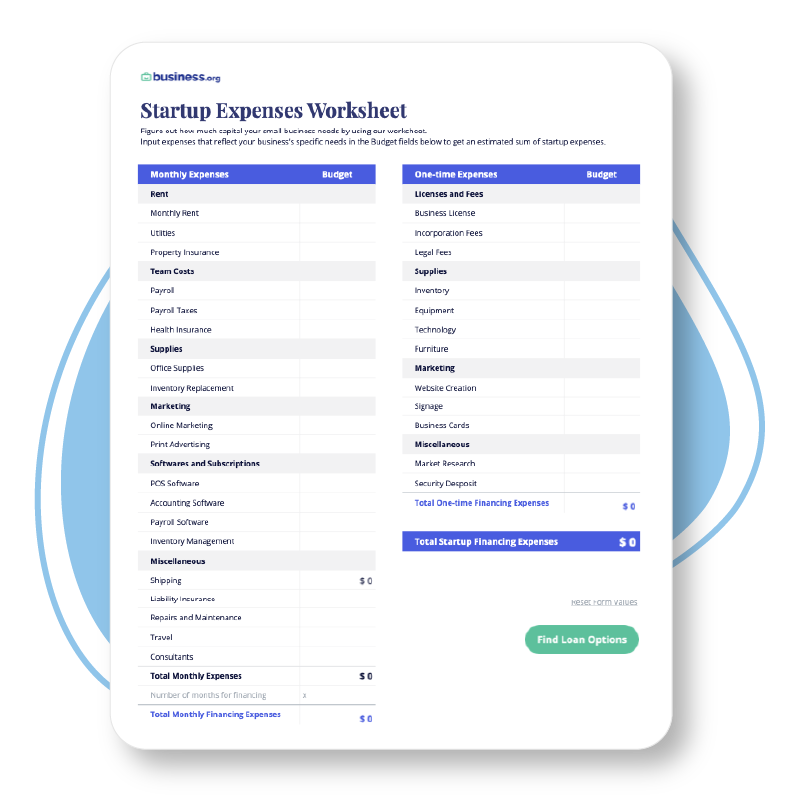 Do you know how much it'll cost to start your business?
Try our free startup costs worksheet to calculate expenses and estimate how much capital you need to launch.
Everyone is an influencer
"The influencer thing really makes me cringe," John told Business.org. "But then I realized, as I've been a marketing adjunct professor, that everybody's an influencer, whether it's 300 followers who are half your cousins and siblings, and family members. You still have a following. Everybody on social media has a voice.
"If I want to start a business in today's world, I really do have to up my game with social media and I need to learn the tools that people are using."
Most people in John's life have been supportive, but some still question his choice with questions like, "Don't you have a family? What about insurance?" Frankly, John's business is just as viable as any other startup—but it's seen as illegitimate by many people in society, likely because it's intrinsically tied to social media. Businesses like this are often called "non-traditional." They have to position themselves in ways that "traditional" businesses and general consumers will find legitimate.
And even members of the creator economy struggle to see themselves and their profession as legitimate. In fact, of those 50 million people in the US creator economy, only 2.7 million people identify as professionals, even though all 50 million are paying taxes on that income.
In the first ever comprehensive study on the creator economy published last year, researchers at The Tilt found that most creators do not fit a stereotype. They come from every generation and socioeconomic class. Their reasons for joining the creator economy had less to do with gaining social media clout than creators' desire to become financially independent while profiting from their creative hobbies.
One respondent explained, "People think we are grubby, slovenly geeks who live in the basement, writing gibberish no one will read. When, in fact, we are business people who know how to make money doing something we love." The respondent's internalized belief about what should be considered a legitimate business prevented him from starting his journey—instead, it took him five years to finally bring his dreams to life.
John Moore experienced something similar. Looking back on his delay to start his own business, he says, "I guess pressure from the world made an impact. I felt I needed to do some worthy job that has me in a leadership position. That's been really hard for me to overcome and to realize I can make a career out of something that I actually love."
It's all about the numbers
Bryan Perrenoud, aka Shmoxd, is an artist and YouTube creator with over 602k subscribers to his YouTube channel and 87.3k followers on Instagram, and he also has to justify himself to those outside his industry.
"There's these jobs out there that people would consider professional. For instance, I have a manager who finds my sponsors and they work a nine to five and they're getting paid salary or whatever, by some other bigger company," he explains.
"It's interesting that I have people working for me who consider themselves professional in the most traditional sense. There are creators out there who don't consider themselves professionals but they probably have professional workers working for them."
In fact, even though he had the money to buy his own home, his streams of income are so complicated that the bank did not trust his income and they made it necessary to have a cosigner.
"The banks see me as more of a liability than an asset because they cannot trust my business," Bryan said. "There aren't years and years of this business model being lucrative in their eyes. They can trust my dad's business because he has been employed by the same place that they are familiar with for 30 years but they don't trust mine even though I have been consistently making money."
Starting a business is the hard part
For both John and Bryan, the logistics of registering a business, planning their finances, and making sure their businesses are legally solvent is the most daunting past of establishing their businesses.
John was interested in starting his business a year ago, during the pandemic and a lull in his employment. He tried to register his company online, but he found the process much too stressful. John couldn't get past the jargon to understand his legal responsibility, and he panicked. Imposter syndrome set in, and he went back to looking for a "real" job.
When he finally convinced himself to try again, it took John just 20 minutes to fill out the paperwork. This time around, the process was much easier because he had guidance from others on how to complete each step in the registration process.
 "I know how to paint murals. I know how to create design packages, and I know how to charge people at minimum," John said. "And so I wish I could just do that. But there's all these other laws and logistics that have stopped me from doing it up to this point."
Best Crowdfunding Sites for Startups
Streamers are a huge part of the creator economy. Over 8 million streamers can make upwards of $100,000 per 15-hour gaming session.
Michelle Sutterfield, an influencer manager for gamers who make a living on Twitch, still has to explain and then justify her job to others. She says, "Someone came to my house to do some concrete work. He asked what I did. I usually just say, 'Oh, I work in Marketing, game marketing,' because when I tell them all, I'm an influencer manager. They have no idea what that is," Michelle said.
"And then then when we go into it, and I have to explain to them what it is, they still don't understand how that can even be a job," she continued. "Let alone creators having that as a job and then me going in and managing projects for these people."
Influencer management is key
When Michelle first started working at Wizards of the Coast, a game publisher in the fantasy and science fiction genres, she was managing the company's content creators. She also started scouting creators from outside the gaming community, helping them spread their content in the gaming world. Specifically, Michelle creates best practices for content, builds up creator communities, and helps creators find and maintain sponsorships.
Still, Michelle gets pushback when explaining this world she has helped build.
"I have to really dumb it down sometimes to get people to understand the legitimacy of my job," Michelle explains. "I have to start just giving the numbers—numbers of viewers, ranges of payments I've paid certain influencers, etc. Once you start getting into that, people start taking you seriously."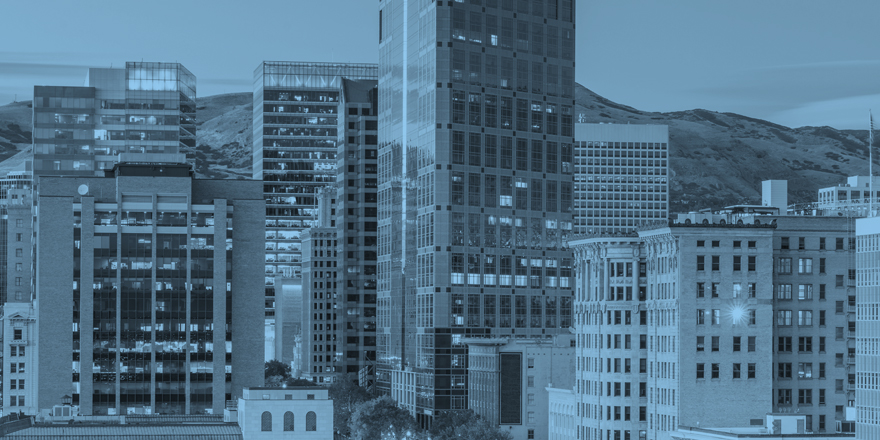 Build your custom site today
Customize your website with an easy-to-use site builder that'll make your brand look professional and polished in no time.
How are creators legitimizing their businesses to the general public?
Some platforms within the creator industry give their creators tools to help "legitimize" their businesses. For instance, Patreon helps its users find and recognize popular Patreon accounts, and Substack gives creators tips on optimizing their newsletters to grow subscriber counts.
Many creators also optimize more traditional business tools to legitimize their craft. For instance, TurboTax helps small-business owners file taxes correctly. Liveplan helps business owners create business plans to secure funding. And Xero is a cheap accounting software program that helps users track their finances. With tools like these, members of the creator economy can make sure their business is legally compliant, funded, and profitable.
And in the streaming world, Sutterfield explains, gamers have tweaked the traditional resume format to reach sponsors. These resumes are anything but typical. Instead of including past work experience and office accomplishments in the office, they share information about their highest performing posts and streams, follower count, successful social media campaigns, and current sponsors.
As for John Moore, he actively uses LinkedIn to promote his business. His entire kick-off campaign was on LinkedIn from start to finish, and he continues to use LinkedIn to promote the work he's done for other companies. By tagging his previous clients and crowdsourcing the general public for nominations on who to paint for next, John is able to keep the community engaged in his creative endeavors while turning a profit.
Members of the emerging creative economy may not have gone to business school. Many of them skipped traditional funding routes like angel investors and short-term loans. They've even avoided the "proper" business mentoring that many other small-business owners have gone through. And yet they're still managing to market and create products while cultivating distinct, monetizable brands.
"There's people who have done the professional route, they've gone to school, they've done this. But in terms of finances, I'm more successful," Perrenoud, aka Shmoxd, said.
"So it's hard for them to get mad at me and be like, 'Hey, you need to go back to school. You need to do this,' when I'm an example of success. I think everyone knows one person that's making money through online stuff, you know. The world is changing."