Top 4 Ways Instagram Can Help Your Business
Instagram is a social media website and online marketing tool that should be part of your marketing toolkit. What makes this tool unique is that it centers on the use of photographs and photograph captions only. Users can instantly post pictures and video with captions directly from their mobile devices to share with followers.
Here are four of the top ways to use Instagram to promote your business and interact with your perspective clients.
1. Invite Users to Window Shop
With this social media app, you can provide window-shopping opportunities for your followers, giving them a taste of your products and services. Share relevant and useful information in the caption, like location details, sales, and anything else to intrigue your followers. Make sure you explain any product information in case followers want to purchase the product(s) you feature in the photo.
2. Take Users Behind the Scenes
Consumers also often find it intriguing to get an exclusive behind-the-scenes look at your business's products and services. Use photos to show how your products are made or how your services are carried out. Using a photo collage on social media allows you to reveal the process as it unfolds to followers, providing them with the feeling that they're getting bonus insights just for being part of your social following.
3. Offer Followers Exclusive Benefits
Just like a business may have a rewards program, you're offering your followers something. Provide exclusive material for your followers. Introduce them to a new product or service before it goes live for the public. Also, offering discounts or special offers to your virtual following will keep them feeling like an exclusive group, as well as encourage others to follow you.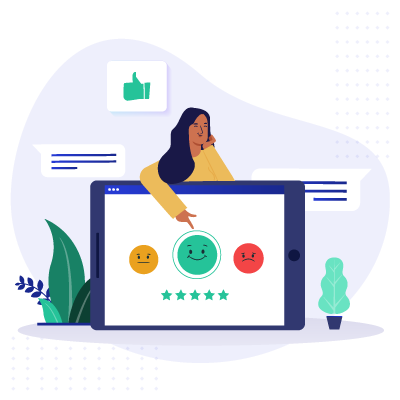 Expert Advice, Straight to Your Inbox
Gain confidence in your business future with our weekly simple solutions newsletter.
4. Make Your Business More Personable
Take and post pictures of you and your employees at work or at any company event. Use the captions to share pertinent and interesting information about the employees and what's happening in the picture. When you attend a special event, start work on a new project, or do anything exciting and photo-worthy, make sure you capture the event. Knowing what's happening in your world keeps your organization on their mind.
By integrating Instagram into your social media marketing campaign, you can give your online following insight into your company in new ways. This is a great tool to promote your business while being creative at the same time.
Disclaimer
At Business.org, our research is meant to offer general product and service recommendations. We don't guarantee that our suggestions will work best for each individual or business, so consider your unique needs when choosing products and services.