Using Time Management for Effectively Scheduling Employees
The effective scheduling of employees is an art that doesn't come naturally to all managers. Solid time management skills are required to avoid over-scheduling or under-scheduling employees. Employee scheduling is a balancing act, and when not done properly, issues can arise, such as excessive overtime hours and employee resentment. This can affect your company's productivity. Here are some tips to streamline this process and create schedules that suit both your business and employees.
Acquire the right number of employees
First and foremost, you need to have adequate staffing. You should have enough employees to cover each shift, but not so many that you're unable to give employees the hours they need. At the same time, you don't want to understaff so that you have difficulty covering each shift and have to overwork your employees. If you're having issues, it's best to have a brainstorming session with fellow superiors to analyze your scheduling needs.
You will want to take into account things like normal working hours, weekend hours, holidays, and employee vacations. If there is a disparity in the required skills for different positions, this should also be considered. You may even want to hire an employee or two who can be on call in the event of an emergency that leaves you understaffed. Once you know the ideal number of employees, you may need to hire extra workers or downsize.
Maintain open communication
Every employee has non-work related issues that they need to take care of outside of the workplace. Without proper coordination, this can lead to scheduling conflicts when you're not on the same page as your employees. One of the best ways to remedy this situation is by keeping a clear channel of communication. This could include creating a schedule a week or two in advance to avert any potential conflicts. You might require employees to ask for time off a few weeks in advance to afford you enough time to find a replacement. Also, you should encourage employees to come talk to you or other superiors as soon as possible if they have an issue.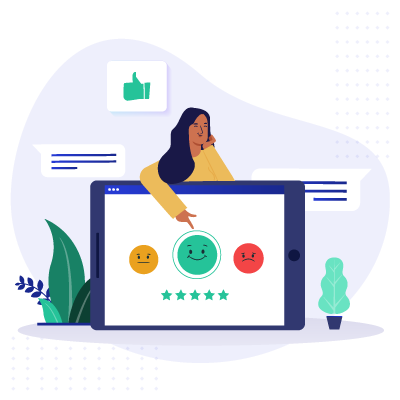 Expert Advice, Straight to Your Inbox
Gain confidence in your business future with our weekly simple solutions newsletter.
Utilize scheduling software
Due to technology, it's now easier than ever to coordinate employees and keep everything organized. There are several types of scheduling software available that can dramatically simplify the process and minimize complications. These products allow you to electronically post weekly and monthly schedules and break shifts down hour by hour. Many allow you to notify employees of their upcoming schedules via email or text and are compatible with most mobile devices.
Some software even has the option for employees to swap hours, as long as shift requirements are met. These programs will first notify you or a superior of the suggested swap, and you can either approve or reject it. Other common features include the following:
Schedule conflict warnings
Monitor employee availability
Manage employee information and skill sets
Track times when employees clock in and out
Track labor costs
Scheduling software is often ideal because you can easily make changes as new circumstances arise. If you have a substantial number of employees and are trying to coordinate multiple departments, this can greatly improve your time management. You can also print out reports to gain deeper insights into trends, which can help you maximize your efficiency in the future.
Invest in employee cross-training
In addition, you may want to invest some extra time into further employee training. This can involve providing certain employees with the education to cover the basics of different positions in addition to their primary functions. Going in depth isn't usually necessary, but arming some workers with a multitude of skills should have them prepared in case they need to cover a shift in an emergency situation.
Properly managing schedules plays an important role in the success of a company. Without organization, it's easy for chaos to ensue and productivity to suffer. Following these guidelines should provide you with the ideal number of employees and ensure that they don't receive too many or too few hours. This should make your day-to-day operations and transitions from one week to another go smoothly. Employees should also be happier, which should improve their attitude and output.