Simple Solutions: Three Tips for Creating a Lasting Business
From our experts to your inbox. Each week.
May 11, 2022
As we continue to celebrate small businesses this month, we'll look at how to maintain your business's longevity. Along the way, we'll talk with Doug Shube of Shubie's Marketplace.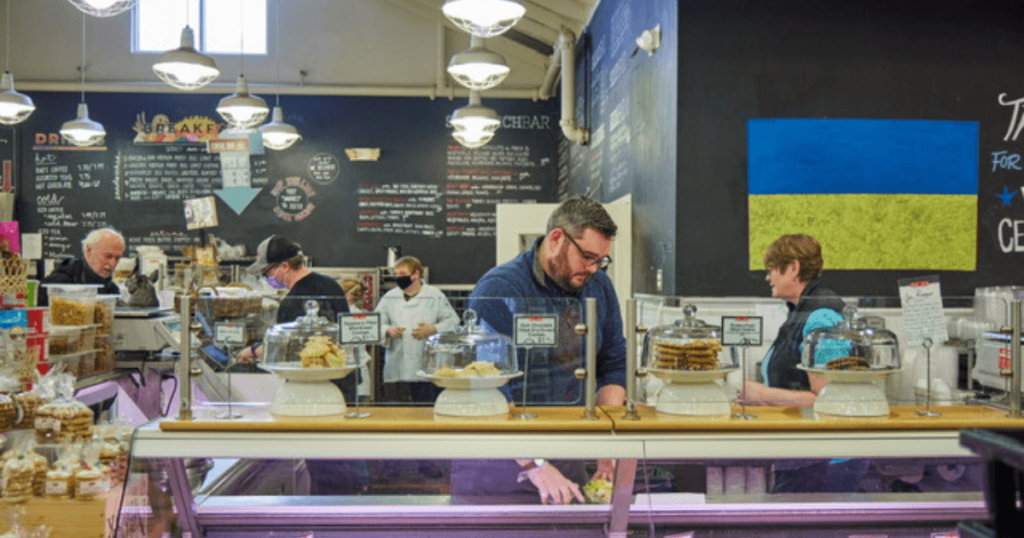 Starting a small business is hard, but maintaining your business's longevity is even harder. The Small Business Administration reports that only half of small businesses "survive at least 5 years." And survival rates continue to fall as businesses age.
But Shubie's Market in Marblehead, Massachusetts, appears to be the outlier. Today, the family business has celebrated over 70 years and is still going strong. I spoke with Doug Shube, general manager and third-generation worker at Shubie's Marketplace, about finding new products, fostering community, and creating longevity.
Feeling new after 70 years
Shubie's is known for its selection of new and exciting products, including fine wines, prepared foods, and specialty gifts. "I love going to trade shows and finding new products to bring back," Shube explained. "But what I love even more is sharing the new products and trends with our guests in the store and helping them discover that new favorite sauce, that must-have cheese, or their new go-to wine."
But of course, constantly sourcing new products can be tricky. "Make sure you are watching your costs and charging appropriately," Shube noted. It sounds simple, but pricing items is an important decision for business owners who want to stick around.
Fostering community response
"Marblehead is a small but very devoted community, and they are very passionate about small business and keeping it local," Shube said. Working with the community is key because it demonstrates that your small business isn't just another big-box retailer in the area. Shubie's gives back to the local community and recently worked with a local nonprofit on a food rescue project.
"We're good to the community because the community is good to us," Shube told me. "Our customers [and] community really have brought Shubie's into their homes, and my family truly feels that is the greatest privilege and something we do not take lightly."
Since the Bureau of Labor Statistics began calculating the age of establishments in March 1994, only 15% of businesses survived the following 27 years. That makes Shubie's an anomaly among small businesses. But it's also not a fluke—they've been working to make Shubie's the best it can be for the community.
"I really think it's the whole Shubie's experience that keeps our guests coming back," Shube told me. "They come back because we care, and there's a connection. In a time when online shopping is bigger than ever, people are still craving that connection and that personal touch."
We'll be talking more about small-business owners for the entire month of May to celebrate Small Business Month. Do you know a business we should spotlight? Email info@business.org.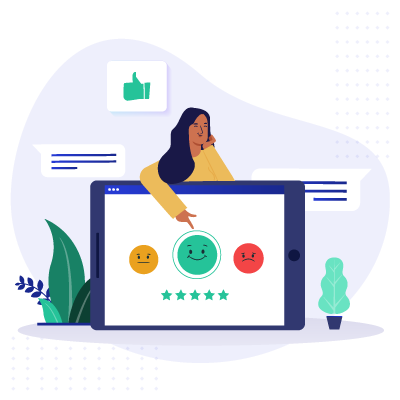 Expert Advice, Straight to Your Inbox
Gain confidence in your business future with our weekly simple solutions newsletter.
Did you know that the US doesn't require employers to provide paid maternity leave? With Mother's Day in May, we wanted to explore what this means for working parents, especially mothers. The US offers zero paid parental leave. For people that want to balance family with work, the US does not make it easy.
Bulgaria offers 58.6 weeks of maternity leave with a 90% pay rate—equivalent to a full year's worth of income and time for the mother and child. The country offers, by far, the best maternity leave benefits, but it's not alone. 19 countries in Europe offer 12.9 weeks of paid leave or more! Maybe we should all move to Europe…
When Ann Campeau went bridal gown shopping, she was quickly disheartened at the lack of dresses available for her body type. Campeau couldn't find a dress larger than size 12, a size deemed "too large" for many bridal boutiques to carry. Today, Campeau is the owner of Strut Bridal Salon, a wedding gown boutique where all women—regardless of body type—can find their dream dress. Read her startup story here.
And if you need funding for your startup, check out these resources:
We're petitioning the Small Business Administration to designate the entire month of May as National Small Business Month. It's a small but meaningful gesture to show our support for these vital neighborhood lifelines.
Thank you for reading. We'll see you next week.
     - Alex and the Business.org team
To receive Simple Solutions, Business.org's weekly newsletter, in your inbox on Wednesday, sign up here.