Join Our Rally for Small Business Month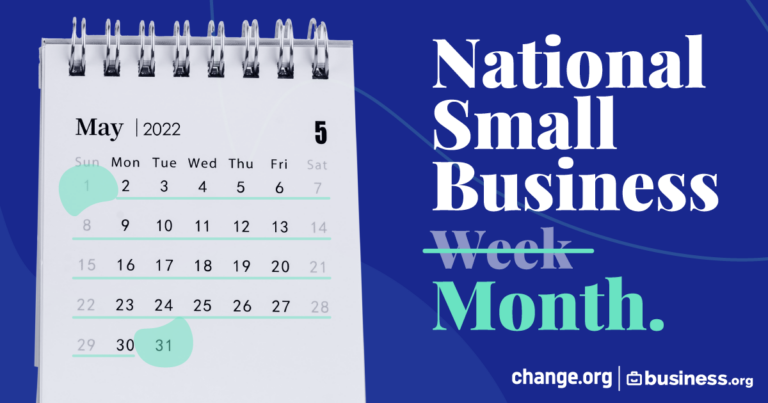 Here at Business.org, we've seen how tough the 2020s have been on small businesses. So, to honor the Main Street entrepreneurs keeping our country running, we're petitioning the Small Business Administration (SBA) to designate May as National Small Business Month.
That's right. We're taking a stand on Capitol Hill to deliver more support and awareness for hard-working entrepreneurs like you.
Care to join us? Read on for details on how you can join the fight for more recognition.
Every May for the last five decades, the Small Business Administration (SBA) has observed National Small Business Week—a seven-day observance full of awards, seminars, and other goodies.
But despite the week's tried-and-true history, 2022's observance arrives at a particularly volatile time. For over two years now, the COVID-19 pandemic has put small businesses through the wringer. Many entities haven't survived. And those that remain are grappling with a tight labor market, supply chain shortages, rising storefront rents, and record-setting inflation—to name a few struggles.
That smörgåsbord of hardships deserves an extra helping of public support, and a single week doesn't cut it anymore. As a result, Business.org is petitioning the SBA to extend National Small Business Week into an entire month to adjust for these trying times.
What are small-business owners saying?
Our rally for a thirty-day celebration would fall flat without the community's support. But thankfully, we've got plenty of backing from entrepreneurs nationwide.
Business.org recently polled 700 small-business owners to gauge their support for our initiative. 75% of respondents support designating May as National Small Business Month.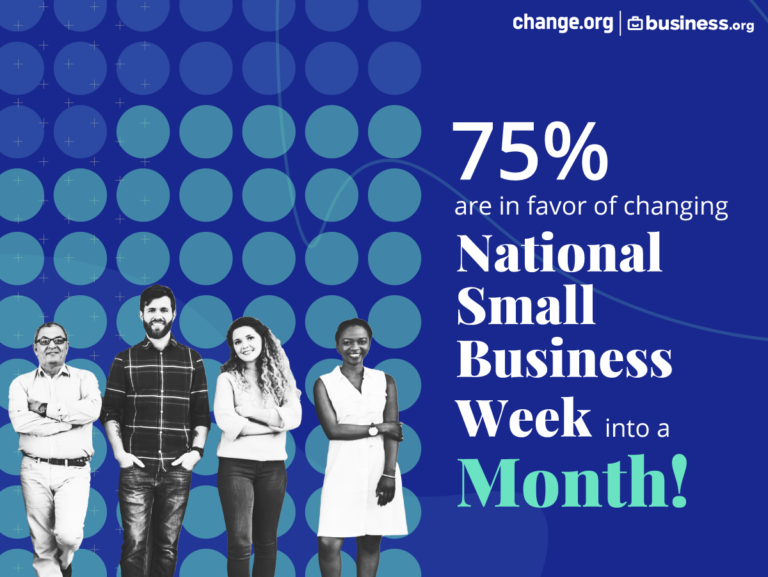 Beyond this initial pulse check, we also queried respondents about the best ways to support small businesses nationwide. Here are the top ideas we heard from the entrepreneur community:
Purchasing from your favorite small business
Telling friends about your favorite small business
Posting about a small business on social media
Following small businesses on social media
Writing a review on Yelp, Facebook, the Better Business Bureau (BBB), and other sites
Ready to join the fight to get small businesses the recognition they deserve?
More resources for small-business owners
Once you've signed our petition, check out these additional resources to propel your entrepreneurial dreams.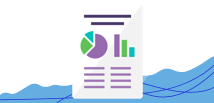 Get Access to Our Research Reports
Provide your email to receive our reports on small-business and industry trends.
We partnered with Pollfish to conduct an anonymous survey of 700 small-business owners with a +/- 2% margin of error with a confidence level of 95%. Business.org analyzed the results and compiled this report. To learn more about Pollfish and how it organically finds respondents, check out its methodology.