Economic Programs to Rebuild Communities
Communities across the country are trying to figure out how to rebuild following the COVID-19 pandemic and economic crisis, which resulted in over 20% of businesses closing.1 How can these communities rebuild their economies? That's what I asked Taylor Maag, associate director for workforce development policy at national nonprofit Jobs for the Future (JFF), when we spoke about creating an equitable economic recovery.
Business owners and communities can't bear this burden alone, which is where investment, partnerships, and government-run programming come into play. Many of these programs were developed to help communities that have lost major employers—like factories that have moved overseas or small businesses that have closed due to competition with big-box retailers. These communities also have a limited employer cost.
We're going to explore a few regional-specific programs in Virginia, Kentucky, and Washington, along with other programs that can help businesses regardless of their location.
This piece looks at regional and national programs available to help communities and businesses. The other part of my conversation with Maag focuses on what small businesses can do.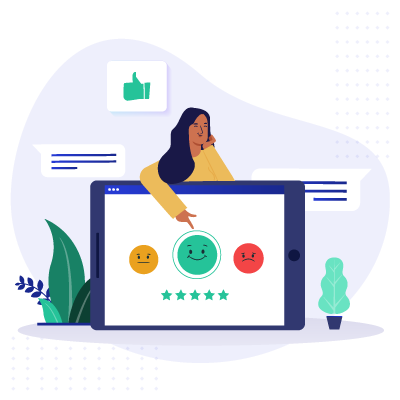 Expert Advice, Straight to Your Inbox
Gain confidence in your business future with our weekly simple solutions newsletter.
America's workforce needs investment
Last year, Business.org found that small businesses make up 99.9% of all US businesses and employ over 47% of the US workforce, but during the pandemic, from October 2020 to October 2021, one in five small businesses shut down—16.8% permanently closed.1,2
"Workers that were most hard hit from the pandemic were those that were on the front lines—a lot of retail and hospitality industry folks," Maag told me. (Business.org found that small businesses represented over 99% of the businesses in those industries.2)
In a March 2021 report, JFF noted that "the workers who are suffering the greatest economic hardships as a result of the crisis are low-wage earners and individuals with no postsecondary credentials—many of whom are Black, Latinx, or from other underrepresented populations. These are the same workers who have been historically disenfranchised."3
Maag echoed that in our conversation and noted how equity played a large role in the work disruption with Black, Latinx, and Indigenous workers facing "increased dislocation than their white peers," with young people being some of the first to be let go from jobs.
JFF proposed a "workforce system that is agile, keeps up with the skill needs of indemand employers, and provides real-time career navigation services for students, jobseekers, and workers."3 (McKinsey & Company, a global management consulting firm, had a similar recommendation in their report too.4)
It may seem like a pipe dream, but a system like this is already in place in Virginia through FastForward, a grant-funded program hosted through the state's community colleges.
The governor "recognized that Virginia had all of these industries saying they had a skills gap and needed skilled people quickly, but they all didn't have a four-year degree," Maag said. So the governor's office created FastForward, a short-term credentialing program for professions including plumbing, pharmacy technician, commercial driving, manufacturing tech, and HVAC.5
FastForward is an earn-and-learn model—similar to apprenticeships, work-based learning, and internships—that has a 90% completion rate and led to, on average, 55% higher pay.5
The program works because employers are driving the programming: they sit on the board of FastForward and determine which credentialing programs to offer every six months. That way, the credential programs are based on actual employer needs. "It's just a really great way to bring in that employer voice, and it's not just a fake partnership, "Maag told me.
It's also a pay-for-success model with a twist: the employee (a Virginia resident) only pays for one-third of the program cost.5 That makes it significantly easier for residents to learn skills for employment without breaking the bank.
Maag also noted that FastForward has been effective across a wide range of geographic and socioeconomic backgrounds in the state.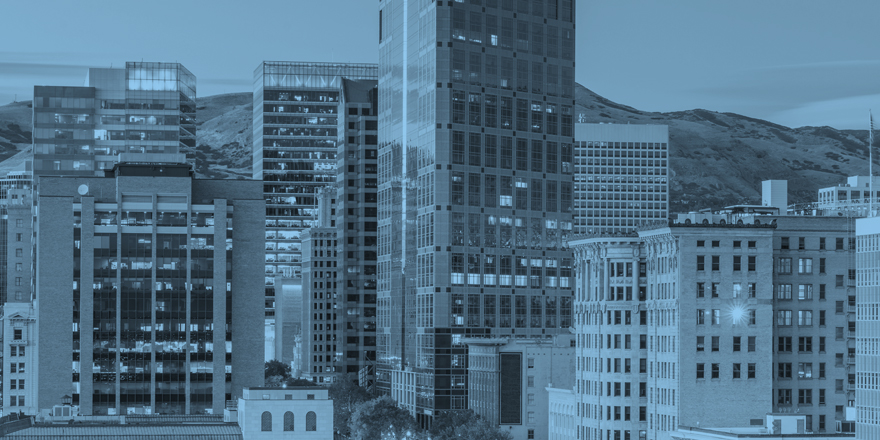 Browse hundreds of loan options, custom-tailored to your business and budget needs, from a single, simple platform.
Coal mines have gone out of business
There are many communities where a shift in industry has led to layoffs, like the steady closing of coal mines in America. In eastern Kentucky, for example, coal mining is a generational business. Beginning in the 1900s, coal production in the Appalachian region "opened up economic opportunities for generations of Kentucky families" and helped people find jobs in a region with high unemployment.6 Each coal job supported the economy—keeping vendors, mechanics, train operators, security guards, bartenders, cashiers, and construction workers employed across the region.7 If the coal jobs disappeared, it would ruin the regional economy.
Since 2008, more than half of the coal mines in the US have closed.8 Mining companies have gone out of business and the value of the region has plummeted. This collapse didn't just impact workers, it hit individual counties too—in 2014, The New York Times found that six counties in eastern Kentucky's coal region ranked among the bottom 10 in the US, with Clay County ranked last according to "quality and longevity of life."9
As predicted, the loss of coal jobs decimated regions that had benefited from the industry.
With coal jobs disappearing and coal production in eastern Kentucky in decline (as of 2016 it was down 87% from a 1990 peak by 2016), many people wondered what to do next.10 The jobs may be gone, but that doesn't mean the workers are.
"If you went back to eastern Kentucky and you went to every coal miner around and you asked would they be interested in a stable job away from coal mining . . . the vast majority would say, 'If it's stable, I'll take it,'" Adam Ratliff, a third-generation coal miner who was laid off at the end of 2019, told The Bitter Southerner. "But where are they at? You can't take a job away with nothing in place to replace it."8
Funding leads to innovation
One example of a company using regional funding and employee talent to create something new is Bit Source. The company was created by two ex-miners in eastern Kentucky to "grow a high-tech community" in the region and began with a 22-week training program with "federal funds pumped through a regional economic development agency."11,7 Bit Source is just one example of something that can be done to help communities, and it has become well known for its innovation and training for workers.
Since Bit Source began, the region has shown "more willingness to try new things," Payton May, partner and chief operations officer at Bit Source, told me. There have also been "new education efforts and curriculum around computer science and computation thinking," May said.
Frequently, funding for these innovations comes from legislative grants that invest in specific communities through regional nonprofits. One such group, Shaping Our Appalachian Region (SOAR), came up in my conversation with Maag because SOAR is working to build industry in the region. SOAR helps entrepreneurs with business plans, advocates for remote work opportunities, and offers five different grant opportunities for projects and programs in eastern Kentucky.12
Hear from business owners with SBA loans
We surveyed over a dozen small-business owners who have taken out SBA loans to learn more about the process and asked them what advice they'd pass on to other business owners. Since the SBA loan process is complicated, it can be daunting for owners of smaller entities with fewer resources.
Legislative opportunities
Funding for many of these community innovation programs originates in Congress. President Joe Biden's Build Back Better framework included affordable housing investments and an expansion of postsecondary education—investments that are integral to building equity among the US population.13 The bill has since stalled in the US Senate.14
"I think where policy has fallen short is on all the other things people need," Maag said, "because we know jobs are great—job creation's great—but you can't get a job if you don't have childcare or you don't have your basic needs being met: stable housing, nutrition, all those things."
The bipartisan Infrastructure Investment and Jobs Act passed Congress and was signed into law in November 2021. Although it focused on improving national infrastructure, it does include provisions that address inequities Maag discussed, particularly broadband access.
"The pandemic showed us that we need broadband infrastructure; we need areas to be able to access internet and have the technical devices to work," Maag said in our conversation. She noted that limited broadband access is an easy way for companies to discriminate against regions and employees.
As Congress declared in the Infrastructure Investment and Jobs Act, "The persistent 'digital divide' in the United States is a barrier to the economic competitiveness of the United States and equitable distribution of essential public services, including health care and education. The digital divide disproportionately affects communities of color, lower-income areas, and rural areas, and the benefits of broadband should be broadly enjoyed by all."15
With national broadband access, companies can also expand and take advantage of a national workforce. This promotes equity among employees and accelerates an equitable economic recovery.
To ensure worker and business needs are met, educational opportunities should originate within communities. But how do businesses know which skills to focus on or how to find workers?
That's where intermediaries, sector partnerships, and regional programs like Washington's Career Connect come in.
Sector partnerships and intermediaries allow businesses to work together for the community and can lead to larger regional or national initiatives. Community programming can lead to greater funding and awareness for the region, along with more investment and employment.
It's impossible to expect small businesses to do all the community-building work on their own. That's where Maag says intermediaries come in: "Intermediaries can be really useful for small and mid-sized businesses especially because they can take some of the financial burdens away from them—but also some of the administrative burdens."
Intermediaries are one of the great connecting blocks in community programming—they can bridge partnerships across different stakeholders. They can also help ensure that businesses are reaching out to the community and "employing people from the community when they are drawing down on funds to create these new jobs there," Maag said.
When the COVID-19 pandemic hit and disrupted many earn-and-learn models that were in place (like apprenticeships and internships), a lot of businesses turned to intermediaries and community colleges to figure out a path forward for skill-based learning and hiring.
Sector partnerships have been another successful strategy, in which "a certain industry comes together to support their local or regional talent pipeline," Maag said. "It's a lot easier because you're allowed to pool resources, pool ideas, pool work to have a cohesive plan to address those skill gaps."
Sector partnerships are similar to the work SOAR, FastForward, and Career Connect (see below) are doing to bridge gaps in the community for all businesses. Although sector partnerships may not work in every area, they can raise the profile and skills of the community workforce. Maag noted that JFF has seen this kind of partnership work with more localized, small and medium-sized businesses too because it "allows them to partner together to figure out what they need, rather than tackle the issues on their own, which I think can be really useful."
Best Small Business Loans for Startups
Career Connect in Washington
Community-based programming in Washington state takes it a step further and includes large businesses as stakeholders that have contributed funding and resources. Career Connect, a state-run program, began in 2017 with funding from J.P. Morgan Chase, Microsoft, and the federal government.17
"It's basically this three-tiered approach to skill young people in the state to make them prepared for in-demand jobs," Maag said. The program uses "career exposure, earn-and-learn models like apprenticeships and internships, and then career counseling and navigational support. So, it's almost like employers are paying into those statewide efforts to help train their workforce." (JFF is on the leadership team for Career Connect.)
The program includes major Washington state stakeholders like Microsoft, Amazon, MacDonald-Miller, and Boeing that have created more than 29,000 "career connected learning experiences," according to the program's website.17
These programs help train the next generation of workers. Partnerships, like Career Connect, are not about competing for talent but rather helping locals get the training they need to support themselves and put money into the local economy.
An economic recovery for all
After meeting with Maag, it's clear to see how connected all these pieces are: legislation can lead to funding, which can lead to programming and partnerships, which can revitalize a community, a region, and a country.
An economic recovery based on equity for workers and businesses benefits the larger community. And it starts with small businesses.
Wondering how your small business can get involved? Check out more of my conversion with Taylor Maag to learn how your small business can spur the economy and help your community.
Sources
1 Trevor Wheelwright, Business.org, "The State of Small Business in 2022: Has the Pandemic Stopped Entrepreneurs?" January 19, 2022. Accessed March 2, 2022.
2 Kylie McQuarrie, Business.org, "How Many Jobs Do Small Businesses Create in Your State?" October 19, 2021. Accessed March 2, 2022.
3 Jobs for the Future, "Recommendations for a Fully Funded and Transformed Workforce Development System," March 2021. Accessed March 1, 2022.
4 André Dua, Kweilin Ellingrud, Michael Lazar, Ryan Luby, Sanjay Srinivasan, and Tucker Van Aken; McKinsey & Company, "Achieving an inclusive US economic recovery," February 3, 2021. Accessed March 2, 2022.
5 FastForward, "FastForward." Accessed March 2, 2022.
6 Mountain Association for Community Economic Development, "The Economics of Coal in Kentucky: Current Impacts and Future Prospects," June 25, 2009. Accessed February 28, 2022.
7 Lauren Smiley, Wired, "Can You Teach a Coal Miner to Code?" November 18, 2015. Accessed February 28, 2022.
8 Brittany Greeson, The Bitter Southerner, "Life After the Mines," September 7, 2021. Accessed February 28, 2022.
9 Annie Lowrey, The New York Times, "What's the Matter With Eastern Kentucky?" June 26, 2014. Accessed February 28, 2022.
10 Kentucky Coal Association, "Kentucky Coal Fact (2017)." Accessed February 28, 2022.
11 Bit Source, "About Us." Accessed February 28, 2022.
12 SOAR, "Shaping Our Appalachian Region: 54 counties, one plan for prosperity in Eastern Kentucky." Accessed March 1, 2022.
13 The White House, "The Build Back Better Framework." Accessed March 1, 2022.
14 Clare Foran, Manu Raju and Ted Barrett, CNN, "Manchin delivers grim news for Biden's Build Back Better plan: 'It's dead'," February 2, 2022. Accessed March 1, 2022.
15 117th Congress, Congress.gov, "H.R.3684 - Infrastructure Investment and Jobs Act," November 15, 2021. Accessed March 1, 2022.
16 WA Governor's Office, "Inslee aims to connect kids directly to careers with new apprenticeship and education initiative," May 31, 2017. Accessed March 2, 2022.
17 Career Connect Washington, "Career Connect." Accessed March 2, 2022.