How to Start an Event Venue Business: A Comprehensive Guide
Despite significant upfront costs, opening an event venue can be a rewarding and profitable business venture.
From weddings and corporate events to reunions and birthday parties, event spaces are always in demand. 
But opening your own event venue is hard work. You'll need to secure a location, obtain permits and licenses, buy equipment, hire staff and market your space - all before opening day. 
With so many factors to consider, it can be overwhelming to know where to start. 
Don't worry, though - we're here to guide you through the process step by step.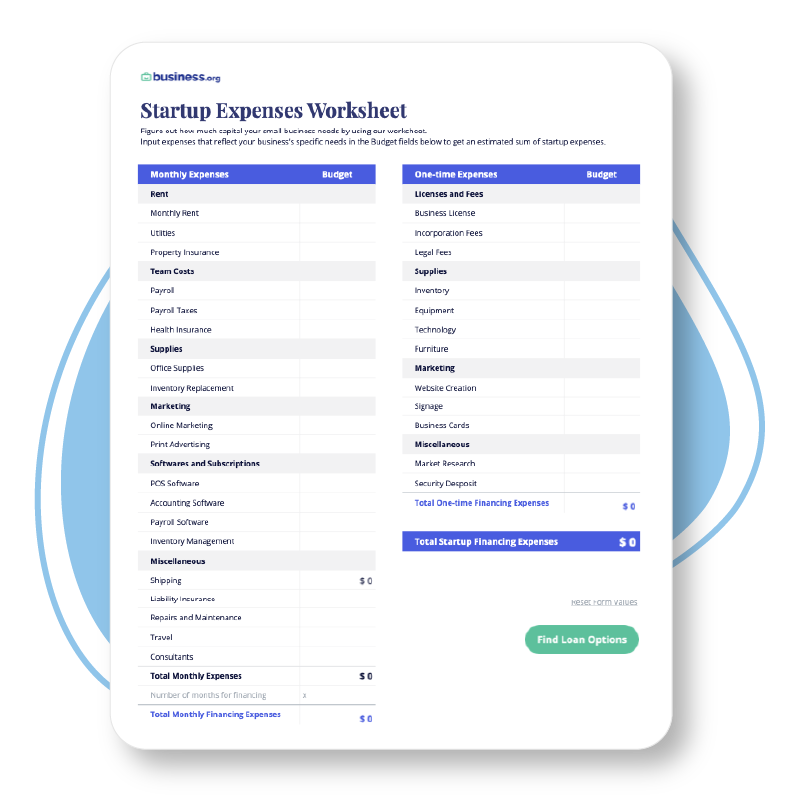 Do you know how much it'll cost to start your business?
Try our free startup costs worksheet to calculate expenses and estimate how much capital you need to launch.
How to start an event venue
Before you start scouting properties or buying equipment, sit down and do some research. 
Start by focusing on the type of event venue you want to create. Are you interested in weddings, corporate events, or something else? 
By specializing in a specific niche, you can tailor your business to meet the needs of your target audience.
For example, if you want to cater to corporate events, you may want to focus on offering services like audiovisual equipment and conference rooms.
Once you have a general idea of what you want to offer, research the market to see what's already out there. 
Look at other event venues in your area and find out what they offer, how they market themselves, and what their prices look like. This will help you figure out what your event venue can provide that's unique and competitive.
It can also be helpful to list out all the pros and cons of starting an event venue business. Consider factors such as the time, money, and resources it will take to get your space up and running.
2. Create a business plan
It's important to have a solid business plan in place before you start sinking money into your venue.
A business plan outlines your goals, target market, products, pricing, marketing strategy, and financial projections. You'll need one if you plan to apply for any business loans. 
Here are the basic parts of a business plan.
Executive summary: Provides a brief overview of the venue, including its name, location, and unique selling proposition.
Market analysis: Look at your competitors' prices and target audience to identify gaps in the local market your event venue could fill. 
Product and services: Will you offer catering? What other add-on services do you plan to offer?
Marketing and sales plan: This section details how you plan to advertise your venue, grow your sales, and reach customers. 
Financial plan and projections: Determine the startup costs, including equipment, leasing or buying the property, renovations, and any employee wages. You'll also need to consider ongoing expenses like insurance and maintenance. Then map out your projected sales for the next one to five years. This will help you determine how much funding you'll need to start your business and how long it will take to break even.
3. Find the perfect location
Location is everything when it comes to event venues. You want a spot that's accessible with the right vibe for your niche. Look for areas with easy access to transportation, parking and nearby hotels.
You'll also want to make sure the space is zoned for the type of events you want to host.
When it comes to the venue itself, you'll need to consider the size of the space, the layout and any necessary amenities. For example, if you're targeting weddings, you'll need space for a dance floor, a bridal suite, and a ceremony area.
Look for spaces with high ceilings, plenty of natural light and an easily customizable open floor plan.
Maybe you already own a location and are interested in turning it into an event venue. You'll still need to assess the property and determine if it's missing certain amenities or if it needs any renovations. 
4. Obtain the necessary permits and licenses
Before you can open your doors, you'll need to get the proper permits and licenses. 
Requirements will vary depending on your state and the type of events you plan to host, but in general, you'll need to get a business license and liability insurance. Additional permits and licenses may also be required if you plan to serve alcohol and food or play music at night. 
You may also need to hire contractors and inspectors to ensure that your space is up to code and ready to pass any safety and fire inspections. 
Check with your local government to find out what's required in your area.
Certain elements of starting a business remain the same, whether you're starting a bakery or opening an event venue. 
Here are the legal and financial steps to take before you can open. 
Pick a business structure
There are four major legal business entities you can register as: a sole proprietorship, a partnership, a limited liability company (LLC), or a corporation. 
An LLC is usually the best legal structure for a new event venue business because it offers liability protection for its owners. Sole proprietors and partnerships don't, which means If someone is injured on your property or if you're sued for another reason, you could be held personally responsible for any damages. 
Of course, it's important to consult with a legal and tax professional to determine the best legal structure for your business. 
As a business owner, you'll need to pay a host of new taxes, including federal taxes, sales taxes and payroll taxes.
Consulting with an accountant is a smart move. A tax professional can advise you on how to structure your business to minimize your tax bill and help you file your tax returns.
You'll also need an employer identification number (EIN), a unique identifier assigned by the Internal Revenue Service.
You can apply on the IRS website for free, and the EIN is usually issued immediately.
Best small business tax software
| | | | |
| --- | --- | --- | --- |
| Brand name | Federal filing starting cost | State filing starting cost | File Now |
| | $89.00 | $39.00 per state | File Now |
| | Free | $14.99 per state | File Now |
| | $37.49 | $22.49 per state | File Now |
| | $85.95 | $36.95 per state | File Now |
| | $85.00 | $37.00 per state | File Now |
| | $64.95 | $44.95 per state | File Now |
Open a business bank account
You may be required by law to open a separate business bank account for tax purposes, depending on which state you live in. Either way, it's a good idea to have dedicated accounts in your business' name. Many banks and credit unions offer business checking and savings accounts.
You may want to consider opening a small business credit card, too. It can help you rack up points and cash back on business expenses, while keeping your personal and business finances separate.
Top banks for small businesses
| | | | | | | | |
| --- | --- | --- | --- | --- | --- | --- | --- |
| Bank | Best for | Fees | Interest earning | Savings accounts | Loans | Merchant services | Get a bank account |
| Bluevine | Best small-business bank overall | $0 | | | | | Apply Now |
| Found | Best for freelancers | $0 | | | | | Apply Now |
| Lili | Best for solopreneurs | $0 | | | | | Apply Now |
| Novo | Best integrations and discounts | $0 | | | | | Apply Now |
| LendingClub | Best full-service online bank | $10 (waivable) | | | | | Apply Now |
6. Figure out your pricing
Pricing your venue may seem tricky, especially when you're just starting out. 
Researching your competitors' rates is the best place to start. As a new business, you'll want to offer a lower price initially to help get clients in the door. 
Something else to consider: Different types of events come with different budgets. You can usually charge more for a wedding than a corporate meeting, for example. Consider the type of events you plan to host and adjust your pricing accordingly.
Offering different packages or tiers can also help you appeal to a wider range of clients. You could offer a basic four-hour package that only includes the space rental for $800 and a premium six-hour wedding package that includes catering and linens for $5,000.
Starting an event venue business involves significant upfront costs. Unless you're sitting on gobs of cash, you'll likely need to obtain some kind of funding. 
Here are a few of your options. Keep in mind that a lending marketplace, like Nav, can offer access to more than one product.
A business line of credit works similarly to a credit card, where the borrower is approved for a maximum amount of credit that they can draw upon as needed.
Interest rates for business lines of credit are usually higher than those for commercial loans, but they can be a good option for businesses that need quick access to cash.
Compare the best business lines of credit
| | | | | |
| --- | --- | --- | --- | --- |
| Brand | Min./max. line of credit | Lowest listed rate | Min. revenue requirement | Get a loan |
| | $1,000.00/$500,000.00 | – | $50,000.00/yr. | See Loan Offers |
| | $5,000.00/$250,000.00 | 4.8% interest | $10,000.00/mo. | See Loan Offers |
| | Up to $150,000.00 | 4.66% draw rate | $100,000.00/yr. | See Loan Offers |
| | $6,000.00/$100,000.00 | – | $100,000.00 | See Loan Offers |
| | $6,000.00/$100,000.00 | 10.99% APR | $25,000.00/yr. | See Loan Offers |
Data as of 3/21/23. Offers and availability may vary by location and are subject to change.
Small business microloans
The Small Business Administration (SBA) offers microloans worth up to $50,000 to help small businesses start and expand. Big caveat: These loans cannot be used to purchase real estate.
Traditional commercial loans
To qualify for traditional commercial loans, which are available at banks and credit unions, you'll need to have a solid business plan and a good credit score. You'll also need collateral, such as a home or car, and time in business or revenue thresholds for some loans. 
Be prepared to provide financial statements, tax returns, and other documents to support your loan application.
8. Hire a sales manager - and the rest of your staff
As the owner, you'll be busy managing the overall operations of your business. You'll need someone to focus on attracting clients so your new event venue can turn a profit.
A good sales manager can help increase revenue by booking events, building relationships with clients and generating leads.
A sales manager should arguably be the first employee you hire. After all, you don't need wait staff if your venue can't land contracts.
Eventually, you'll need to hire other staff, including:
A venue coordinator
Kitchen staff
Set-up and clean-up crew
Servers
Hiring your own employees can be expensive and time-consuming. An employment agency or partnering with a caterer might be an alternative when you're starting out. They can provide you with pre-screened and qualified candidates — without the administrative hassle of hiring your own full-time staff.
Creating a clear written communication plan for your staff is also key.
Jackie Espinosa is a small business owner in Kissimmee, Florida, who opened her venue, Chandeliers Ballroom and Event Center, several years ago. Her space fits up to 80 people and hosts everything from intimate weddings to bar mitzvahs and baby showers.
"Getting a reliable and happy team behind you will make it so much easier to create fun memories for families," Espinosa said.
She added: "Checklists are a must. Detail is everything and will keep people coming back."
An event venue is more than a big, open space. To host great parties, you'll need lots of equipment and supplies, including tables, chairs, plates, silverware, audiovisual equipment, table linens, and glasses. 
"We knew our capacity was 80 people, so we purchased 100 of everything," Espinosa said. "Just in case something breaks."  
Buying all these items upfront can set you back thousands of dollars.
To keep costs low, consider renting or leasing some of your supplies from an outside vendor until you can afford to buy it outright. 
You can also look for second-hand tables, chairs and lighting equipment from other event venues, liquidation sales, or online marketplaces like Facebook Marketplace and Craigslist. 
However, don't scrimp on quality just to save a few bucks. 
"My advice to new venue owners is to purchase high quality tables and chairs," Espinosa said. "It's a great investment because they get plenty of wear and tear. Also, good linens will save you time and energy."   
Don't forget about the decor either. You'll need to create a stellar ambience, and that might require a sizable investment. 
"Decorating the venue was a large expense," Espinosa said. "We spent a lot of money on collections of centerpieces and decided to bring on two decorators."
10. Market your event venue
Once your event venue is up and running, it's time to get the word out.
Here are a few ways to market your business without breaking the bank.
Leverage social media: Use platforms like Instagram, TikTok, and Facebook to showcase your space, share photos of past events and connect with potential clients. You can also run targeted ads on these platforms to reach a larger audience.
Feedback and referrals: Encourage satisfied clients to leave reviews on sites like Yelp or Google, and offer referral discounts to help pull in new clients.
Attend networking events: Local networking events and trade shows are a great way to meet other business owners. Bring business cards and be prepared to talk about what sets your venue apart from others in the area.
List your business on directories: Websites like WeddingWire and The Knot offer a database couples can use to search for wedding venues in their area. Make sure yours is listed and keep your profile up-to-date.
Partner with local vendors: Building relationships with local vendors like caterers, florists, and photographers can be a win-win for both parties. Offer to feature their services on your website or social media and, in exchange, ask them to promote your venue to their clients.
Make a website: A website is a must-have for any business. Make sure yours includes high-quality photos of your space, contact information, and pricing details.
Compare the top website builders for small businesses
How much does it cost to start an event venue business?
The cost of opening an event venue varies widely, but expect to spend anywhere from $50,000 to $1 million. 
Why such a huge range?
Your overall costs largely depend on the location you choose. If you already own the space, your startup costs will be significantly lower than someone who plans to purchase a historical concert hall near downtown Boston. 
You'll also need to factor in the cost of renovations and all the equipment you'll need to buy. The cost will vary depending on the size of your venue. For example, a small event venue may require around 100 chairs and tables, which may cost around $5,000, while a larger venue may require 1,000 chairs and tables, which could run upwards of $50,000.
At the end of the day, opening an event venue is a costly endeavor. But it can be extremely rewarding, too. 
"We get to help capture and create a moment in time for people,"  Espinosa said.  "It's a fun and memorable experience."
With the right funding sources and business plan in place, you can transform your hard work into steady profits. 
Rachel Christian is a Certified Educator in Personal Finance and a senior writer at The Penny Hoarder. She focuses on small businesses, retirement, investing and taxes.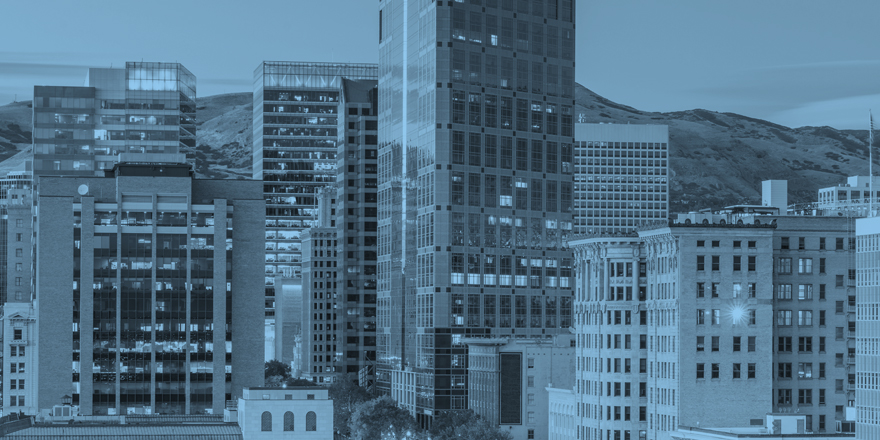 Browse hundreds of loan options, custom-tailored to your business and budget needs, from a single, simple platform.