How To Write a Business Plan
Follow our step-by-step guide to get a business plan ready so you can secure the funding you need and focus your energy.
Starting a business is a wild ride, and a solid business plan can be the key to keeping you on track. A business plan is essentially a roadmap for your business — outlining your goals, strategies, market analysis and financial projections. Not only will it guide your decision-making, a business plan can help you secure funding with a loan or from investors.
Writing a business plan can seem like a huge task, but taking it one step at a time can break the plan down into manageable milestones. Here is our step-by-step guide on how to write a business plan.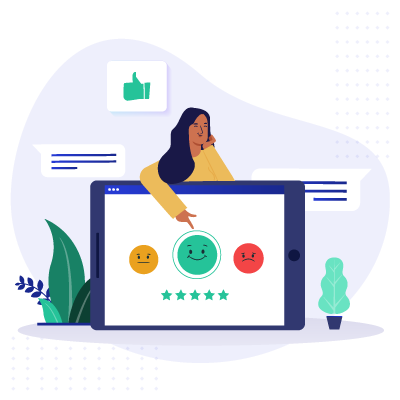 Expert Advice, Straight to Your Inbox
Gain confidence in your business future with our weekly simple solutions newsletter.
Step 1: Write your executive summary
Though this will be the first page of your business plan, we recommend you actually write the executive summary last. That's because an executive summary highlights what's to come in the business plan but in a more condensed fashion.
An executive summary gives stakeholders who are reading your business plan the key points quickly without having to comb through pages and pages. Be sure to cover each successive point in a concise manner, and include as much data as necessary to support your claims.
You'll cover other things too, but answer these basic questions in your executive summary:
Idea: What's your business concept? What problem does your business solve? What are your business goals?
Product: What's your product/service and how is it different?
Market: Who's your audience? How will you reach customers?
Finance: How much will your idea cost? And if you're seeking funding, how much money do you need? How much do you expect to earn? If you've already started, where is your revenue at now?
Step 2: Do your market research homework
The next step in writing a business plan is to conduct market research. This involves gathering information about your target market (or customer persona), your competition, and the industry as a whole. You can use a variety of research methods such as surveys, focus groups, and online research to gather this information. Your method may be formal or more casual, just make sure that you're getting good data back.
This research will help you to understand the needs of your target market and the potential demand for your product or service—essential aspects of starting and growing a successful business.
Step 3: Set your business goals and objectives
Once you've completed your market research, you can begin to define your business goals and objectives. What is the problem you want to solve? What's your vision for the future? Where do you want to be in a year from now?
Use this step to decide what you want to achieve with your business, both in the short and long term. Try to set SMART goals—specific, measurable, achievable, relevant, and time-bound benchmarks—that will help you to stay focused and motivated as you build your business.
Step 4: Plan your business strategy
Your business strategy is how you plan to reach your goals and objectives. This includes details on positioning your product or service, marketing and sales strategies, operational plans, and the organizational structure of your small business.
Make sure to include key roles and responsibilities for each team member if you're in a business entity with multiple people.
Step 5: Describe your product or service
In this section, get into the nitty-gritty of your product or service. Go into depth regarding the features, benefits, target market, and any patents or proprietary tech you have. Make sure to paint a clear picture of what sets your product apart from the competition—and don't forget to highlight any customer benefits.
Step 6: Crunch the numbers
Financial analysis is an essential part of your business plan. If you're already in business that includes your profit and loss statement, cash flow statement and balance sheet.
These financial projections will give investors and lenders an understanding of the financial health of your business and the potential return on investment.
You may want to work with a financial professional to ensure your financial projections are realistic and accurate.
Want more options? Fund your business with a personal loan.
Step 7: Finalize your business plan
Once you've completed everything, it's time to finalize your business plan. This involves reviewing and editing your plan to ensure that it is clear, concise, and easy to understand.
You should also have someone else review your plan to get a fresh perspective and identify any areas that may need improvement. You could even work with a free SCORE mentor on your business plan or use a SCORE business plan template for more detailed guidance.
Writing a business plan is an essential process for any forward-thinking entrepreneur or business owner. A business plan requires a lot of up-front research, planning, and attention to detail, but it's worthwhile. Creating a comprehensive business plan can help you achieve your business goals and secure the funding you need.