Is a Local or Outsourced Product Supplier Best for Your Business?
Local is usually best, but it's not for everyone. We looked at U.S. Census data and historic supply chain examples to find the advantages of local and outsourced product suppliers.
From raw materials to actual product sourcing, suppliers are the backbone of your business. Outsourced product suppliers tend to be best for larger businesses while local suppliers are best for businesses based in the community. But there are a lot of things to consider, like available materials, the retail market, and the supply chain.
And if you have a small business, you may have used a local supplier who can provide the raw materials you need for your products. But as your business grows you may find yourself wondering if you need to up your supply game.
We're going to break it down so you can find the right supplier to help your business grow. Here are some guidelines to help you decide where to find the right supplier for your business.
Your business and the supply chain
What is the supply chain?
The supply chain is a network that allows suppliers to bring a product to a retailer, which the retailer can then sell to a consumer. Supply chains can be as simple as a farm down the street delivering produce up to the complex like the global supply chain network that delivers everything from clothing to cars today.
No matter where you are sourcing from—and no matter where your business is based—the supply chain will affect your business. It could be as simple as going down the street to get locally grown produce or as complex as having goods shipped internationally (which have to go through customs).
Think of the supply chain as a circular chain link—each part leads to the next and is integral to maintain the structure of the chain. In this case, the chain is what helps you get products to customers, and it has six distinct steps.
The six steps of the supply chain
Determine what raw materials you need: This is the very start of the supply chain.

Raw materials

help you and your partners manufacture goods that you can sell—of course, the materials need to be "harvested" or brought to the surface first.
Find a supplier: A supplier is someone who "harvests" the raw materials and brings them to the forefront. Supplier jobs include farmer, oil driller, and quarrymen, and they are the people who find these raw materials and bring them to the next stage: manufacturing.
Manufacture your products: Some raw materials are ready to be distributed immediately (like farm-to-table produce), but most need to be processed first. Crude oil is one example of a natural raw material that needs to be refined and separated before distribution.
Prepare for distribution: This is one of the most important—and trickiest—parts of the supply chain. Distribution can mean driving down the road to get the raw materials or manufactured goods, or it can mean waiting for them to be shipped (by air, freight, or cargo ship) from an

international manufacturer

.
Sell in retail stores: Once a good has been sourced, manufactured, and distributed, it's ready to be sold. That's typically where your business comes in—you will be the one selling it to the consumer.
Customers purchase goods: The customer purchase is the final step of the supply chain—it has now gone from the raw material stage all the way to your consumer. Millions of goods are sold each year, and they are all sold as part of the supply chain.
Effects of COVID-19 on supply chain
COVID-19 exposed many supply chain vulnerabilities, and a lot of businesses struggled to keep things moving smoothly during the pandemic. Check out how you can minimize supply chain losses during any type of crisis.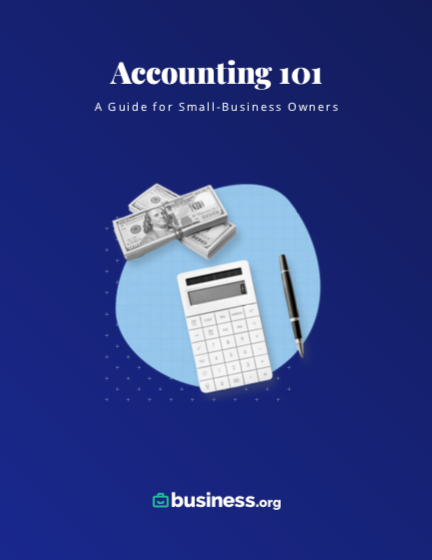 Get business accounting right the first time
Learn all about business accounting with our free ultimate guide.
What is a local supplier?
A local supplier is any local business that engages in domestic sourcing, manufacturing, and distribution near your business.
Local suppliers are great! Your business becomes a partner in the local community and you are able to easily track the products you receive. With local suppliers, you can easily visit their manufacturing facilities and view their procurement process.
Using local suppliers also helps the local economy. Your business will be putting money directly back into local businesses, which in turn funds local programming through taxes like schools and infrastructure.
So, if you can find a local supplier that fits your specifications, then it's always a good idea to use them first. Local suppliers can greatly help your business, image, and community.
When do you want to use a local supplier?
When would it make sense to work with a local supplier? There are three questions to ask yourself first:
Can I purchase my product or material locally?
Will a local supplier be able to consistently fill my orders?
Is it profitable to work with a local supplier?
If the answer to all three questions is yes, then you should definitely look into working with a local supplier because the advantages likely outweigh the advantages of outsourcing in this case.
What are the advantages of local suppliers?
One of the big advantages of using local suppliers is the savings from distribution. Local suppliers save you money on transporting the goods to your businesses—and you don't have to deal with any international customs or taxes. Plus, local sourcing means that you are using readily available resources and minimizing your impact on the community.
Ideally, a local supplier will be truly local so that you can cut down on distribution costs too. Either way, local suppliers tend to be closer to you than outsourced suppliers, helping you save money on transportation and distribution costs. Plus, you're helping the environment in the process while enjoying greater flexibility and control in the relationship.
What you're looking for is a partnership. Working with a domestic supplier allows you to develop a close working relationship where you can tour their facilities and become supply chain partners. This isn't to say you can't have that with an outsourced supplier, but local suppliers are closer to your business and have more incentive to collaborate with you.
Many people want to buy locally. In fact, Small Business Saturday generated $12.9 billion from 108 million shoppers in 2020.2 According to a survey, 61% of people shopped at local businesses because of their unique product selection—which is due, in large part, to local suppliers.2 Plus, small businesses give back to their community; they "generate $68 of local economic return for every $100 spent with them."2 Shopping local—for both consumers and businesses—is beneficial to the greater community.
Although you may take a greater hit to your bottom line using local suppliers, there's also a very high chance that the economic impact on your business and the region will be a net positive. Why? Because local businesses using local suppliers feed back into the local economy. Honestly, you can't go wrong.
Receiving products or materials from another place—that is not local or domestic—is also known as outsourcing. This practice refers to sourcing materials from outside the locality or country. In our case, we are looking at international outsourcing. This kind of outsourcing will also require you to focus on the logistics of shipping and distribution.
Most places outsource products and materials. In fact, importing and exporting goods is a large global industry. In June 2021, the US exported $207.7 billion worth of goods and services and imported $283.4 billion.3 It's how the global economy keeps working. Of course, importing and exporting on a global scale requires a lot of supply chain management, which (sometimes) doesn't always work. There have been delays to outsourced products and global supply chain standstills, particularly during the COVID-19 pandemic—like the boat in the Suez Canal.
Working with an outsource supplier allows you to find the best products and materials from around the world. Outsourcing your product supply is not a bad thing at all. But, you should make sure you are focused on finding ethical and legal suppliers to work with your business.
When do you want to outsource?
When you've decided to focus on outsourcing versus working with a local supplier, you've probably exhausted all other options. That's because outsourcing—while sometimes cheaper—adds a lot of money to your supply chain costs. So you only want to outsource when you have run out of all other options.
What are the advantages of outsourcing?
If you're looking at outsourcing, it's probably because of one of three reasons:
Your company is too large for local suppliers.
The raw materials and/or manufactured goods are not available in your area.
Your company is distributing to a larger network of businesses and customers.
Outsourcing allows you to bring in raw materials and goods that are not typically available in the area where you do business. So, even if you are not looking to purchase wholesale, outsourcing can help you bring in the resources that you need for your business.
The advantage, of course, is that you will be able to sell or utilize a product or material that you would not otherwise have access to. That immediately gives your business a leg up and may help it recover some of the lost revenue from outsourcing transit costs.
Many outsource suppliers offer a great value for wholesale manufacturing and distribution while providing a resource that most businesses will not be able to find locally. The trick is to find the one that works best for you because you are able to fulfill a consumer's need.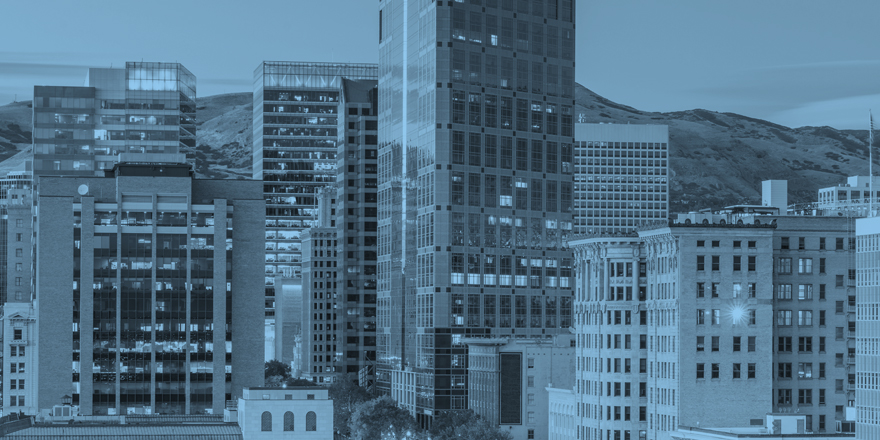 Ordoro offers everything you need to sell your products online or in person.
Get total control over your inventory
Align your business strategy with your stock management
Maintain vendor and customer relationships
What is the difference between local and outsourcing?
The biggest difference between local and outsourced product suppliers is the competitive advantage for your business.
With outsourcing, you're able to bring in a wider array of products to sell (and materials to use) while also potentially increasing the quantity of your product line. That gives your store a competitive advantage over other businesses that are only relying on basic product lines.
With local product supply, you are bringing in unique, local products (and materials) that can be sold in the region. The local process also cuts costs for you and is focused on the sustainability of the community.
What about dropshipping?
If you're looking for a dropshipping supplier, then you will most likely choose to go with an outsourced supplier because the distribution and shipping costs are passed on to the consumer. Of course, some suppliers may be better suited to dropshipping than others. When starting your dropshipping business, you should consult with other resources to determine which may be best.
More than anything, choosing between local and outsourced product suppliers comes down to two things:
Profit margins
Community relations
If your business is focused on profit margins and cutting costs, but you are running a larger business, then outsourcing your supply chain is the right move. But, if you're running a small business focused on the community, then you will want to use local suppliers.
For example, your local farmers market is focused on working with local suppliers and selling goods that are in season. Meanwhile, your regional supermarket is probably importing a wide range of products from international suppliers to fulfill customer needs. Neither one will be able to satisfy every customer, but they do have their place within the local business ecosystem. And both also have a specific competitive advantage—the farmers market is focused on community relations and local suppliers; the supermarket is focused on profit margins and outsourced suppliers.
The big question for your business is what competitive advantage you want and how much can your business afford to spend? Both outsourcing and local procurement cost money, so when determining which supplier to use you need to decide what advantage you want over your competitors.
Are there any other options?
For companies that don't want to outsource and don't want to use a local supplier, they can build up their own resources in house. Insourcing, as it's typically called, uses resources within the company to complete tasks and produce products.
Of course, this is a very long and difficult process and it is not feasible for most businesses. In addition to the high cost of moving processes in house, it takes employees away from other tasks.
Many businesses choose to focus on customers and products and let suppliers focus on procurement and manufacturing. In fact, this is how the supply chain has been designed. So, although there are other options that can take your business out of the supply chain, most of them are not feasible nowadays due to the global nature of the supply chain and antitrust laws.
Did you know?
In the US, the Sherman Antitrust Act of 1890 prevents companies from controlling too many aspects of the supply chain. The legislation was used to break up the Standard Oil Trust, which included companies that led to Standard "controlling 90 percent of the business of producing, shipping, refining and selling petroleum and its products." Standard Oil was able to fix the price of oil and "monopolize all interstate commerce" for oil and its related products before being broken up in 1911.1
What is the difference between in house and outsource?
The biggest difference is the usage of resources. If you choose to create products and source materials in house, then you will be using more resources and money to bring those products to retail stores. However, you do have greater control over procurement and manufacturing by creating in house.
So, what makes outsourcing worthwhile? Ease of use. Outsourcing or using local suppliers makes it easier for your business to take on new customers and focus on selling products. A good question to think about is, "Will moving supply procurement and manufacturing in house make it easier for my business to attract new customers or harder?" For most businesses, the answer will be harder, which is why it's better to focus on using a local or outsourced supplier.
As a retailer, you want to find the best suppliers that can source goods for your customers. You may find that working with outsourced product suppliers works best for your business model, or maybe you prefer being part of the process and like working with local suppliers. Either way, you need to do what's best for your business.
But you don't have to choose just one option! Supplier diversity is key to maintaining a strong supply chain because you are not just relying on one option but on a diverse supplier collection. At the end of the day, choosing a supplier is about finding the right partner to work with you.
Still looking for the right supplier for your business? Check out our tips for choosing the right supplier and don't forget to score them using the supplier scorecard.