Wix vs. Squarespace: The Website Builder Showdown
Wix and Squarespace have a lot in common. But which builds the best business website?
Data as of 9/6/22. Offers and availability may vary by location and are subject to change.
*Sales price: 50% off the Business Unlimited plan
Wix and Squarespace. Squarespace and Wix.
You've heard them both advertised on your favorite podcast. You know they're both drag-and-drop website builders. You've seen they both have plans for small-business websites. But you have no idea which one you should use.
Well, good news! We found the answer for you. We tested both Wix and Squarespace (along with seven other site builders) to learn the ins and outs, the pros and cons, the clinchers and the dealbreakers.
In our comparison below, we'll use that testing and our research to cover how Wix and Squarespace compare—from usability to e-commerce features to price—and help you decide which one is right for your business website.
Wix vs. Squarespace at a glance
Wix and Squarespace have a lot in common. They're both drag-and-drop site builders that offer affordable websites for small-business owners. Both Wix and Squarespace come with themes you can edit as well as apps you can add for more features. And they both have good-but-not-great SEO capabilities. So what's the difference? The kind of business each builder works best for.
Wix is best for most businesses
Wix has it all: it's easy to use, has attractive themes, and makes customizing those themes a breeze. Throw in decent SEO tools and competitive pricing, and you've got a website builder that can go toe to toe with the best. Sure, it doesn't have the most advanced e-commerce features or the lowest prices—but it offers a well-rounded solution for most businesses.
Whether you need a website to show off your photography, book your B&B, or market your novels, Wix can build it.
Easy drag-and-drop interface
Limitless customization options
Extensive app market
Negative customer reviews
No 24/7 customer support
Squarespace is best for more advanced e-commerce
Squarespace has quite a lot too: it boasts attractive themes, near-infinite customizability, and competent SEO features. Its complex menus make Squarespace a little less user-friendly than we'd like, but its drag-and-drop platform feels much easier to use than most website builders out there.
Plus, Squarespace has built-in e-commerce tools that make it a shoo-in for retailer businesses looking for a versatile, affordable online store builder. (For more advanced online stores, you'll want an ecommerce site builder—more on that in the "Ecommerce features" section below.)
Easy-to-use builder
Beautiful website designs
Great functionality to support your store and blog
So-so search engine optimization
Functionality sometimes hidden by tabs and sidebar menu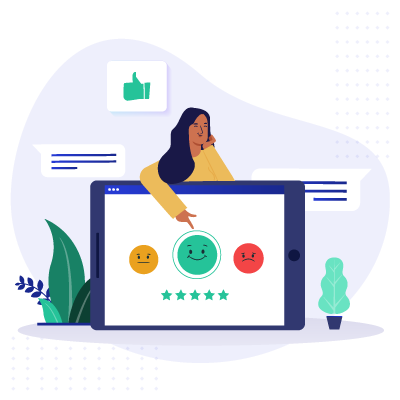 Expert Advice, Straight to Your Inbox
Gain confidence in your business future with our weekly simple solutions newsletter.
Building with Wix vs. building with Squarespace
After thoroughly testing both Wix and Squarespace, we scored them on three factors: how easy they were to use, how good their finished websites look, and how customizable those websites are.
To evaluate usability, we looked at things like how long it took to build our website, how intuitive the builder felt, and—honestly—how frustrated we felt by the end of the process.
Both Wix and Squarespace function as drag-and-drop builders—that is, you build your website by clicking on elements and dragging them to reposition them. You can find further editing options, like font choices, in each builder's menus. This type of site building requires almost no technical skill.
But Wix wins this round, with a perfect five out of five score. We built our website in less time than it takes to watch an episode of Game of Thrones, and we enjoyed the process. Thanks to Wix's clearly labeled menus, we easily found our way around the builder and made it do everything we wanted.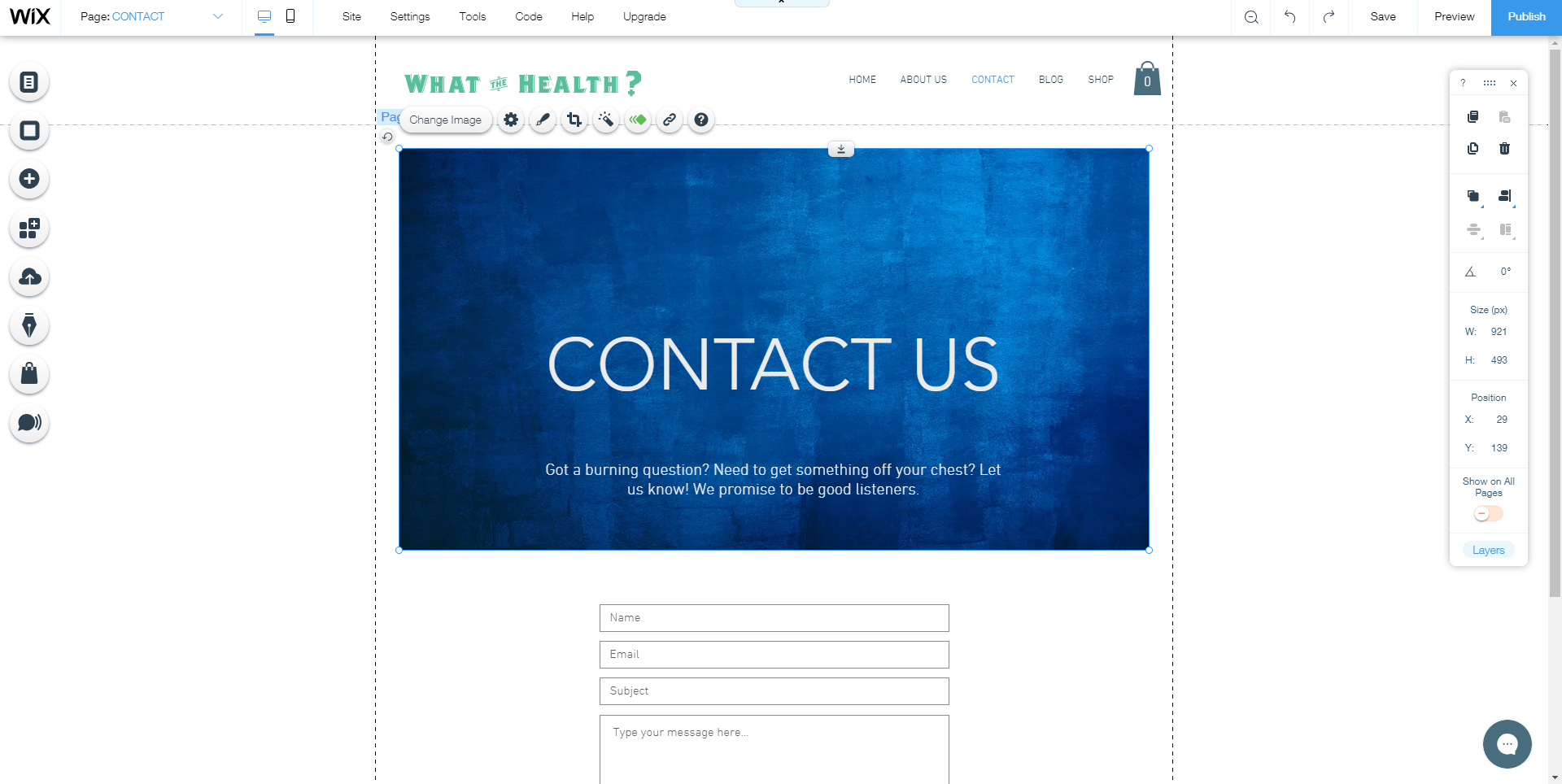 Wix's drag-and-drop editor
Wix wins this round, with a perfect five out of five score
Squarespace, on the other hand, felt good but not great, earning a four out of five. Unlike Wix, its menus seem less intuitive, with features hidden away deep in various tabs and submenus. As a result, our Squarespace build took longer than Wix by a couple hours. Even so, Squarespace still has the advantage over most website builders; once we got over the initial learning curve, the build went by quickly and painlessly.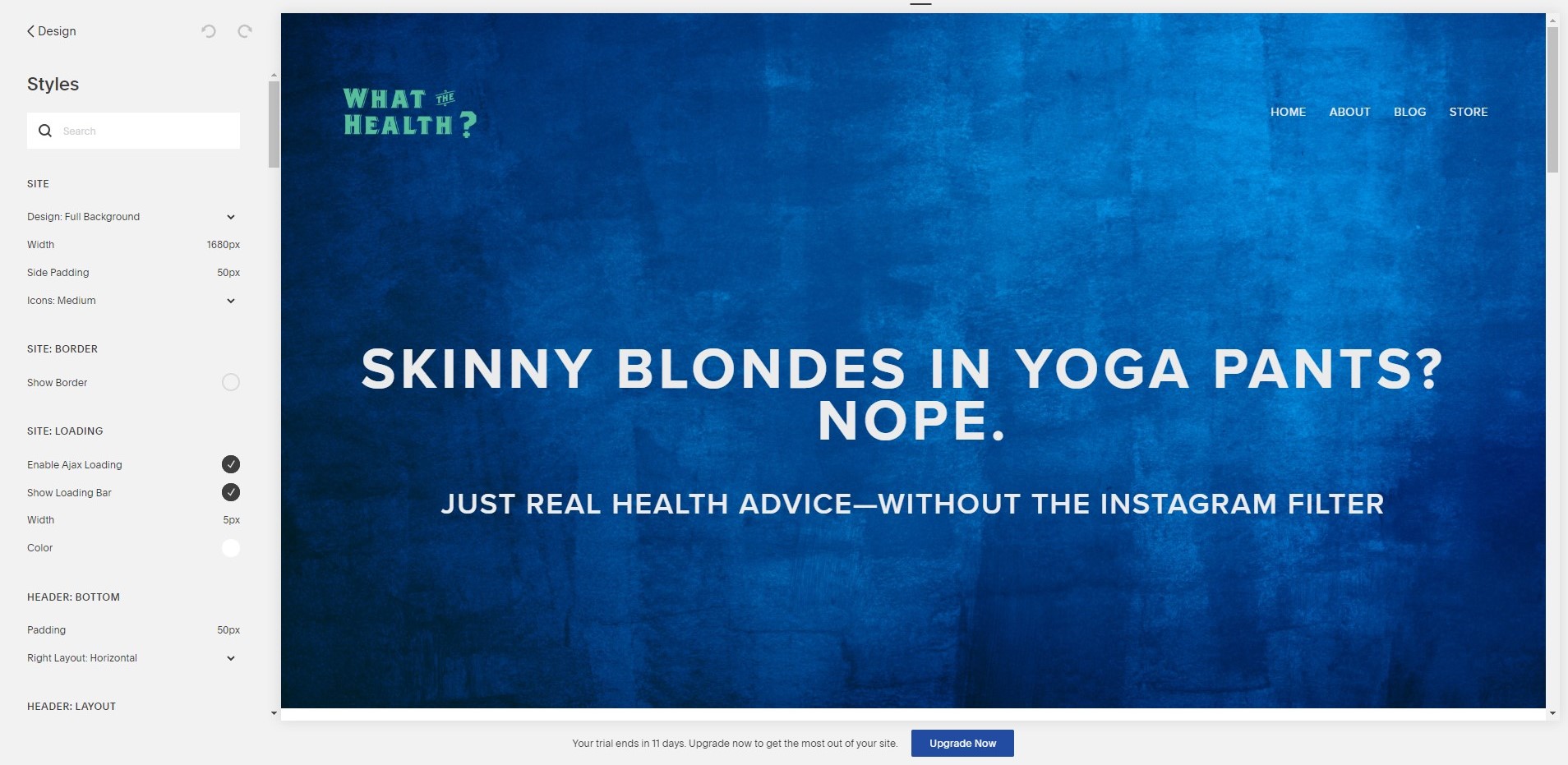 Using Squarespace's site builder
Support
Running into problems? Both Wix and Squarespace have extensive support databases to help you. You can also reach Squarespace support 24/7 (through email); Wix has limited support hours.
To grade Wix and Squarespace's design capabilities, we evaluated our final website: How professional did it look? How clean and readable was it? Would customers trust it?
Both Wix and Squarespace earned five out of five, thanks in large part to their attractive themes and mobile-friendly design (important since a large portion of your customers will be browsing on their phones).
Both Wix and Squarespace earned five out of five, thanks in large part to their attractive themes.
To grade Wix and Squarespace's design capabilities, we evaluated our final website: How professional did it look? How clean and readable was it? Would customers trust it?
Both Wix and Squarespace earned five out of five, thanks in large part to their attractive themes and mobile-friendly design (important since a large portion of your customers will be browsing on their phones).
Wix offers hundreds of templates, and most feature uncluttered, easy-to-navigate layouts. You can add pre-built content blocks (pre-arranged clusters of text and images) that come in a variety of attractive options. And as you drag elements around your pages, guide lines appear to help you keep your elements properly aligned rather than haphazardly strewn about. So while you could use the drag-and-drop editor to make an ugly site, Wix makes beautiful design easy.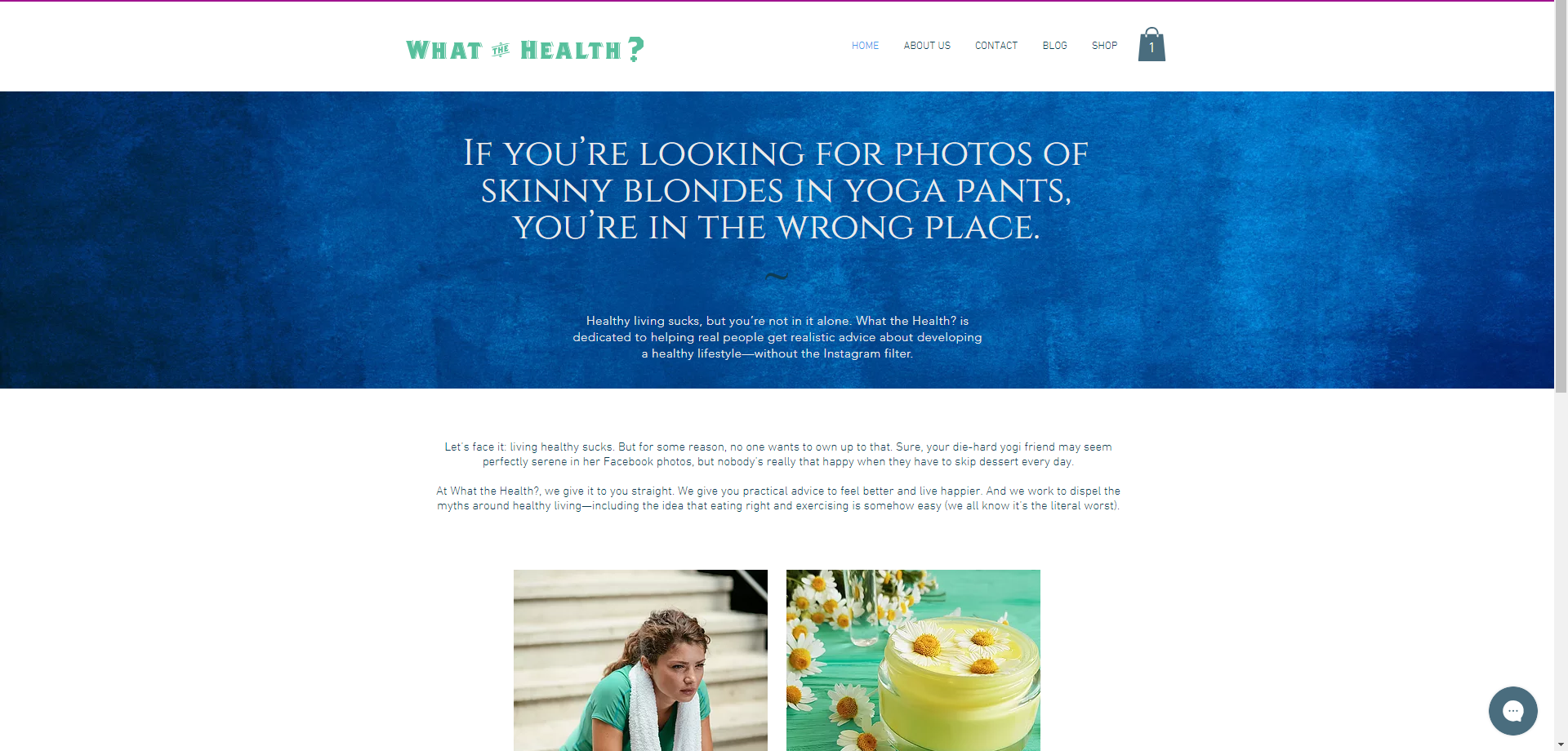 Squarespace has similar features, like clean, modern themes that you can alter with pre-built content blocks. Squarespace does have fewer themes than Wix, but every one of them looks so good that you won't feel limited. In fact, we had just one design-related complaint: to get our website to look good on mobile devices, we had to use content blocks instead of building our own—a small quibble for otherwise lovely design.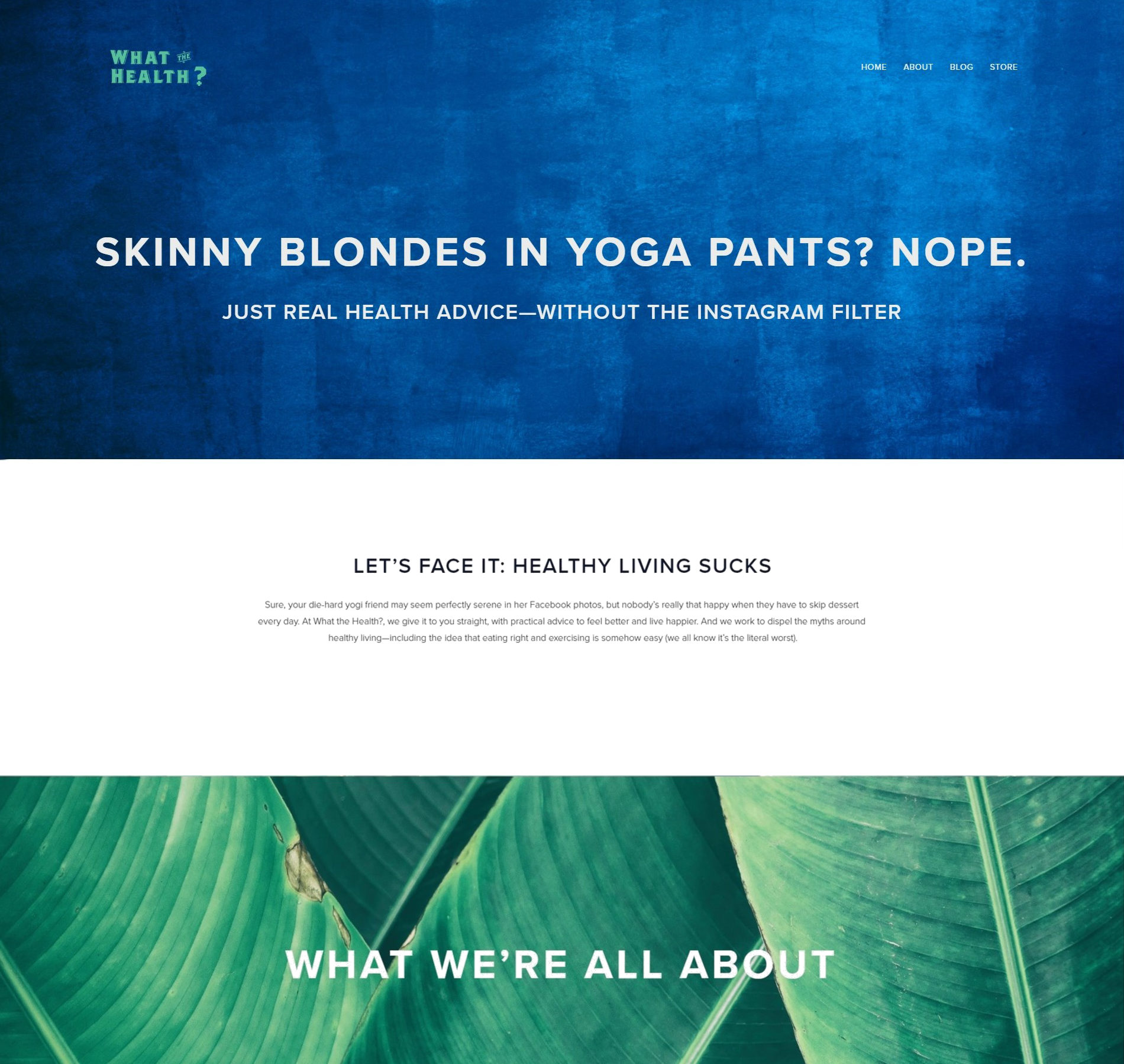 Our finished Squarespace website
Both Wix and Squarespace seem pretty infinitely customizable. That's the nature of drag and drop, after all: you can put anything anywhere you want. We gave them both full points for customization.
Wix begins the customization process with your choice of over 500 themes. You can edit those themes by adding, deleting, and moving elements. You can further customize those edits by changing things like size, font, color, alignment, etc. In fact, Wix's customization options get so granular that you can change the spacing between your characters, if that's what you want.
Squarespace, on the other hand, has fewer themes—just 31—but again, you can customize those themes to look however you want. As we mentioned above, you will have to dig a bit to find some of its customization options, but once you do, you can change everything from the appearance of your navigation menu to the borders on your graphics.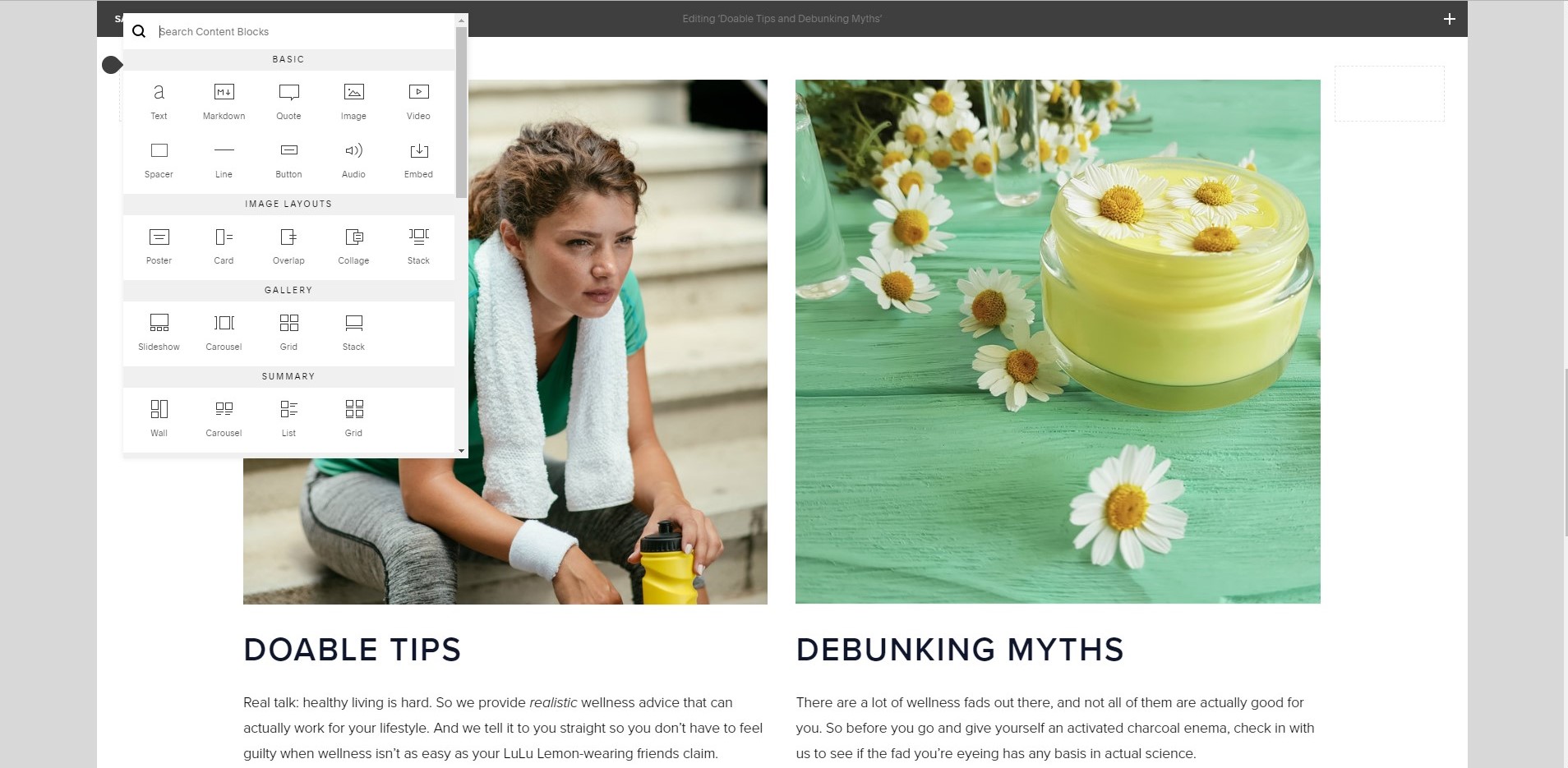 Customizing with Squarespace
Wix features vs. Squarespace features
After comparing our website building experience, we did some more research to see how Wix and Squarespace compare when it comes to content and e-commerce features. Here's what we found.
Wix compared to Squarespace
| | | |
| --- | --- | --- |
| | Wix | Squarespace |
| Online Store | | |
| Blog | | |
| Product limit | Unlimited | Unlimited |
| Credit card payments | | |
| SSL security | | |
| Mobile-friendly templates | | |
| Discounts and coupons | | |
| Gift cards | With app | |
| Shipping quotes | | |
| Transaction fees on third-party apps | | Select plans |
| 24/7 | | |
| Themes | 500+ | 100+ |
| Apps | About 300 | About 30 |
| | Start Building | Start Building |
Data as of 9/6/22. Offers and availability may vary by location and are subject to change.
Wix has the e-commerce essentials: you can add unlimited products, accept payments through gateways like Square, PayPal, and Stripe, and get shipping quotes through USPS. To get more features, you can add apps that allow you to do things like create gift cards or sell instant downloads.
Squarespace offers a little more for your online store. In addition to unlimited products and accepting online payments, its built-in functionality offers features like customer tracking and gift card generation—things you'd need an app for with Wix. Plus, you can get plugins for more advanced ecommerce features like inventory tracking or adding fabric swatches.
Note that Squarespace's Business plan charges transaction fees on your sales, so for maximum profit, you'll want a higher-tier plan. All of Wix's plans include transaction fees as well.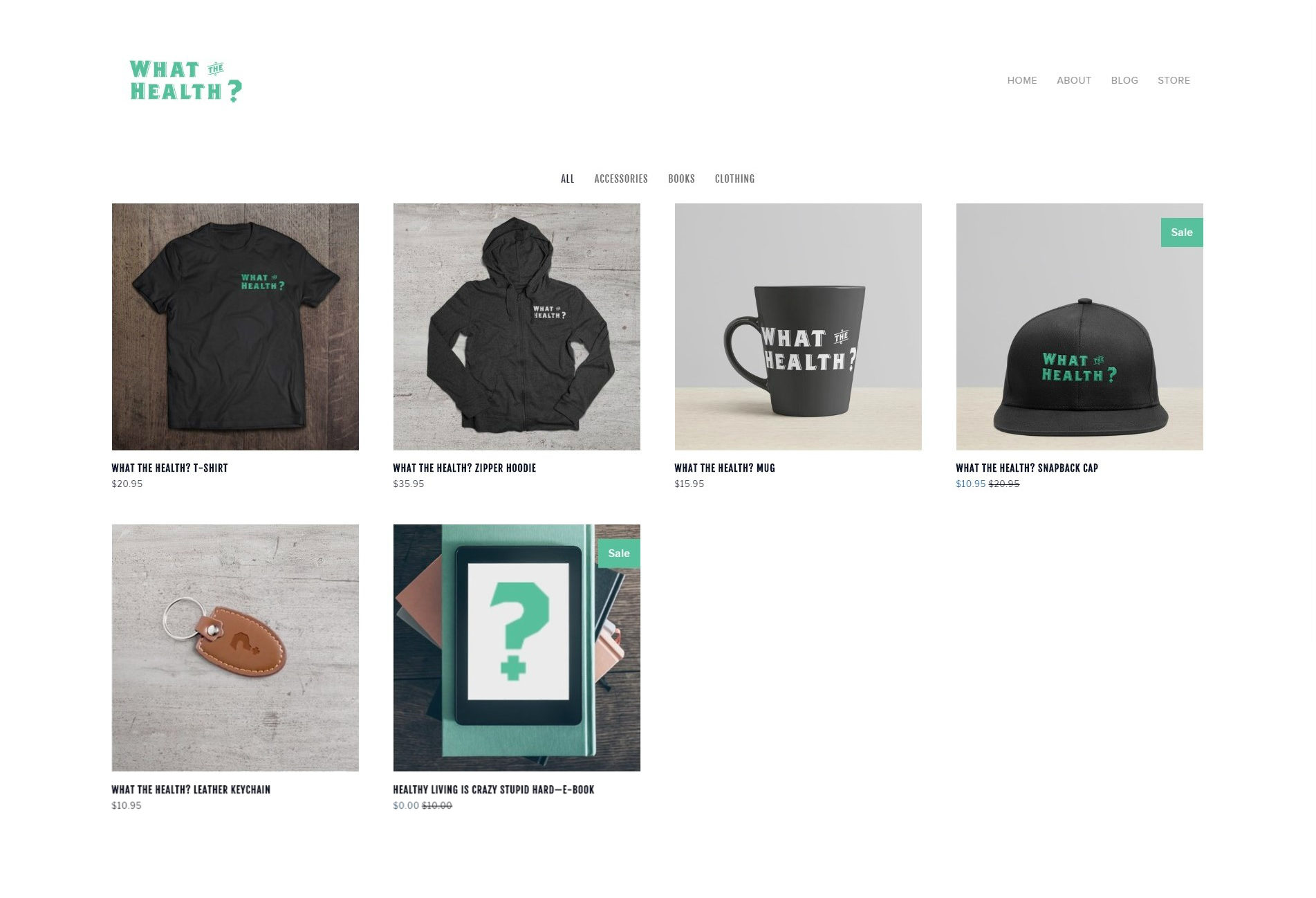 Overall, Squarespace has more advanced e-commerce features than Wix, so we recommend it for smaller-scale e-commerce businesses, like clothing boutiques, art galleries, or gourmet chocolatiers.
Large-scale e-commerce
For the absolute best e-commerce features, you'll want a dedicated e-commerce site builder. We recommend BigCommerce for your large online store or Shopify for your new and growing online store.
But what about blogging and content creation?
Honestly, Squarespace and Wix have pretty similar content features. They both make it easy to create a beautiful blog that looks just as good as the rest of your website (you could also make the blog the sole part of your website, if you so desire). Both builders let you create multiple authors, so you can give people credit on the articles they write.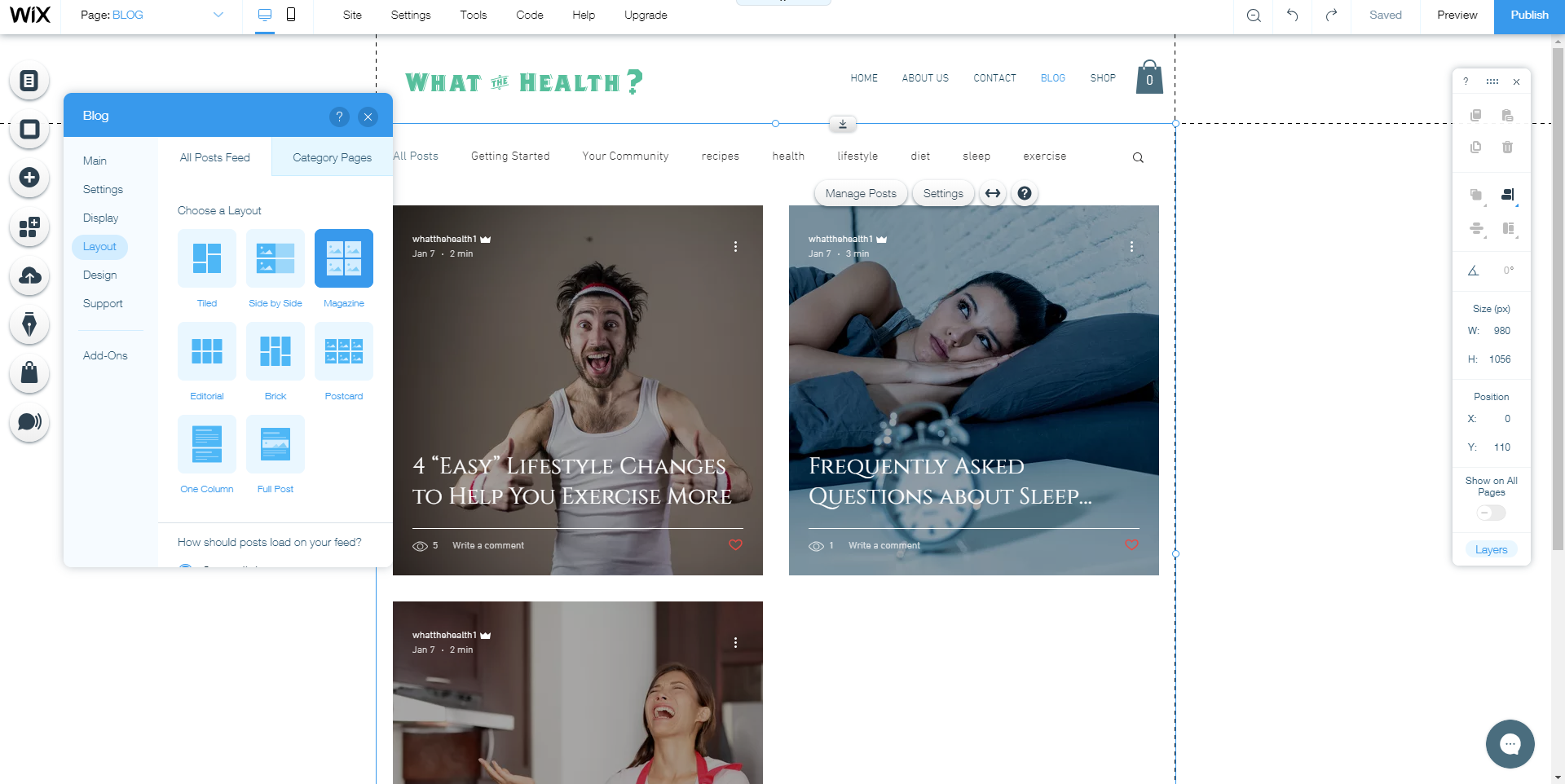 And if you've ever had the frustration of pasting a carefully formatted document into a blog editor only to have it get rid of your links and bolding, never fear: both Squarespace and Wix will preserve all the formatting on anything you paste in.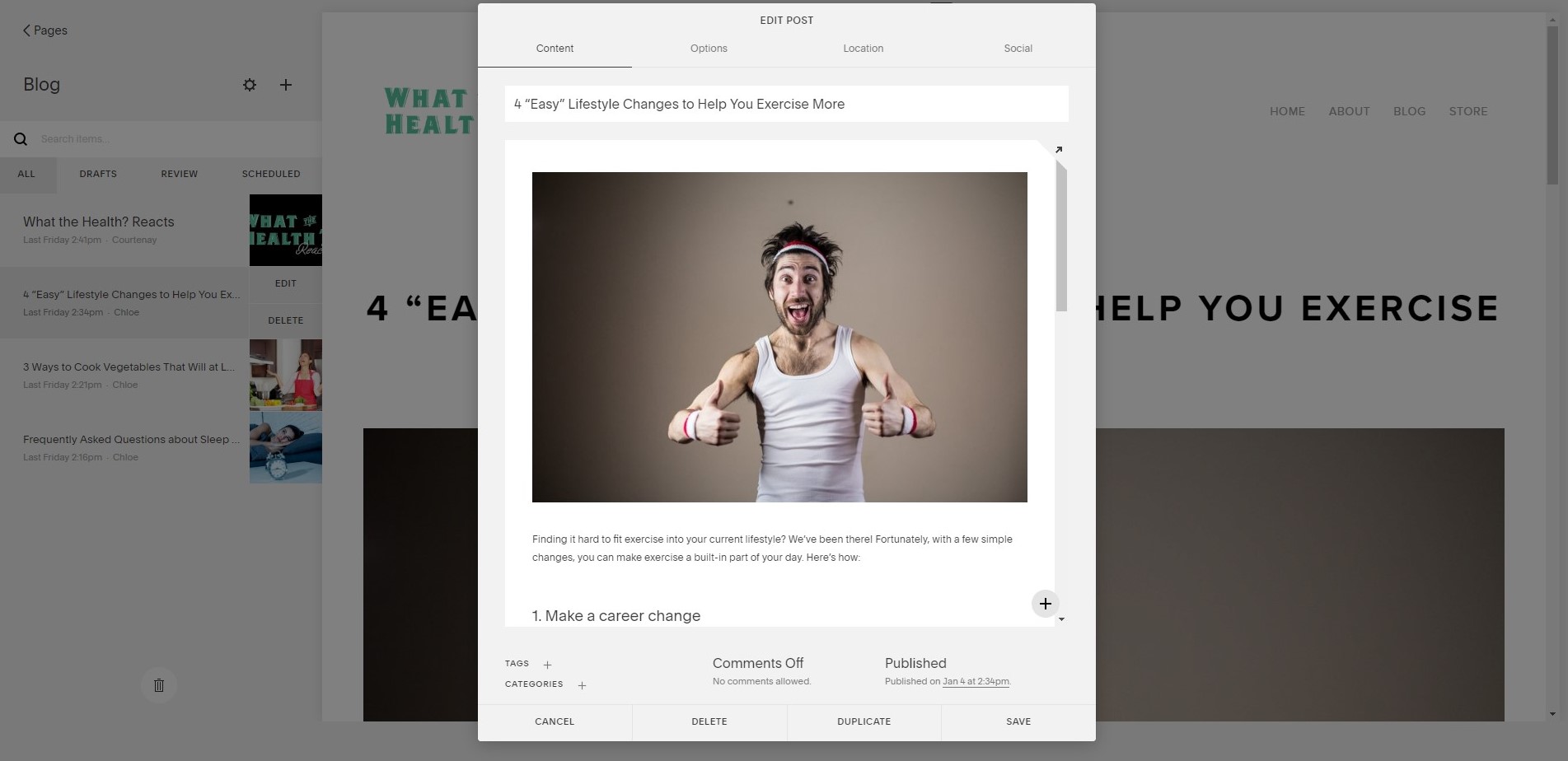 Editing our Squarespace blog
In other words, both Squarespace and Wix provide a good option for adding a blog to your website, whether you just want to post periodic updates on your seasonal menus or you intend to post weekly announcements about your church's upcoming events.
What about Wordpress?
If you have a blog as your business, like a mommy blog or food blog, you might want more advanced SEO features than Wix or Squarespace offer. We recommend using WordPress—the most feature-rich blogging platform out there—with one of the best WordPress hosting services.
As we discuss pricing, keep in mind that these prices include both the website builder itself plus hosting for your site (in fact, neither Wix nor Squarespace lets you host its websites on other web hosting providers).
So who does it cheaper?
Wix has the price advantage, for the most part. The month-to-month and yearly costs of its low- and mid-tier plans come in a few dollars cheaper each month than Squarespace does.
Wix vs. Squarespace premium plans
Data as of 9/6/22. Offers and availability may vary by location and are subject to change.
Just keep in mind that the price difference between Wix and Squarespace is pretty small. If you choose monthly billing on each brand's lowest-tier plan, Wix will save you $72 when compared to Squarespace over the course of one year. 
So while every penny counts for small businesses, the difference between Wix and Squarespace is the cost of one business dinner, making it a pretty negligible difference. If you want the easiest building experience, then go for Wix. But if you need more e-commerce features, then Squarespace's top plan is the way to go—even if costs you just a little more.
Of course, your price depends on more than just the plan you choose—there are also things like your domain name, apps, and themes to keep in mind (not to mention the offline costs that any small business incurs).
Both Wix and Squarespace offer a free domain for one year. After that, you're on your own. You can continue to pay for a domain through Wix or Squarespace—and many people do just that—but you might get a better deal by switching to another domain registrar.
Each also offers plenty of free apps. Wix does have many paid apps, too, with varying prices (for example, Live Chat starts at $16, whereas the premium version of Constant Contact Form begins at $2). Squarespace apps are free, though you'll need the Basic or Advanced plans to access some of them.
As far as themes go, Wix and Squarespace both offer free templates for their business plan users. Considering certain other website builders charge hundreds of dollars for themes (cough, BigCommerce, cough), that's a pretty good deal.
So from plans to apps to themes, Wix and Squarespace stay pretty competitive, price-wise.
What customers say about Wix and Squarespace
We asked small-business owners about their experiences with Wix and Squarespace. They had a lot to say.
Wix, as you can imagine, got some rave reviews.
I would definitely recommend Wix to anyone wanting to build a website on a budget. It is affordable and straightforward to use with their drag-and-drop model. They offer so many different options for your website, and their tutorials are very helpful.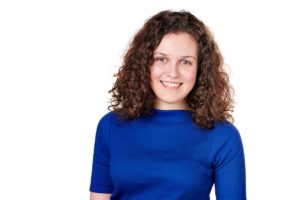 Ashlee Collova Talent Solutions (ACTS)
Squarespace has a slightly different user interface than other website builders, which means it had a slight learning curve, like with how you edit page headers or styles. The platform is responsive and easy to navigate once you learn the interface. It just takes a bit of experience to become comfortable. Much like a chef needs a great kitchen with the latest and greatest, Squarespace is a location that enabled me to cook up a great website.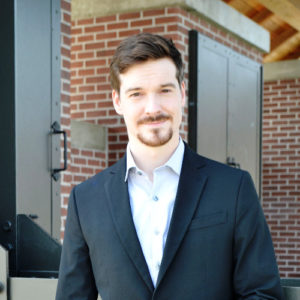 Interestingly, business owners who tried both Wix and Squarespace came down on different sides.
Having used Wix in the past, Squarespace really beat them when it comes to style and looks.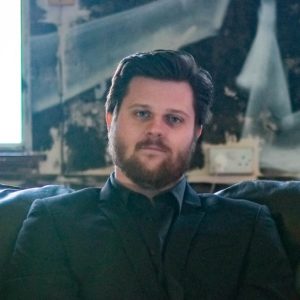 As for reviews elsewhere, Wix has an A+ rating with the Better Business Bureau (BBB)1—and Squarespace also has an A+.2 On Trustpilot, Wix has a 4.3 out of 5 while Squarespace has a 1.5.4 Both builders have pretty universally great reviews for design and usability; the negative reviews mostly complain about customer service and billing issues.
But what about popularity? Neither Wix nor Squarespace publish the exact number of users or websites on their platform (both say "millions"), but BuiltWith estimates that over 7 million Wix websites are live right now.5 As for Squarespace, BuiltWith estimates over 2 million.6
Let's get real: you can't go wrong with either Wix or Squarespace. Both these drag-and-drop website builders have well-deserved reputations for providing an easy way to build beautiful business sites. They both have tons of customization options, valuable blogging features, and plugins that make them even more powerful.
In the end, we give Wix the edge thanks to its clearer, more organized builder menus. It's a little more intuitive to use than Squarespace, so we recommend Wix for most businesses—whether that's a restaurant that needs to take reservations, an HVAC business that just needs a simple web presence, or a church that requires a comprehensive website to update people on events.
If you'll be doing much selling, Squarespace does have slightly more advanced ecommerce features, making it a good option for small online stores.
Whichever of the two you decide to use, we think you'll like your site builder of choice.
Not sure that either Wix or Squarespace sounds right for your business? Check out our reviews of other site builders!
Best Website Builders for Small Business
Disclaimer
At Business.org, our research is meant to offer general product and service recommendations. We don't guarantee that our suggestions will work best for each individual or business, so consider your unique needs when choosing products and services.