Exchange vs. IMAP: How do the Email Protocols Compare?
As a small business owner, you count on email as your primary means of communication. But is your email protocol the best one for your business?
If you're like most rushed business owners, you probably aren't sure. Understanding the pros and cons of various email options is not only time consuming, it's confusing. However, securing the right email protocol is essential for success.
We've sorted through the hype, and offer you an honest appraisal of two top-ranked email protocols: Exchange and Internet Message Access Protocol (IMAP). Read on to discover the basics of each, and find out which one offers your small business the features it needs to operate at peak performance.
Exchange and IMAP are the same in that they both synchronize email from multiple devices, like tablets, computers and smartphones. On the surface they are similar, but each offers distinct features.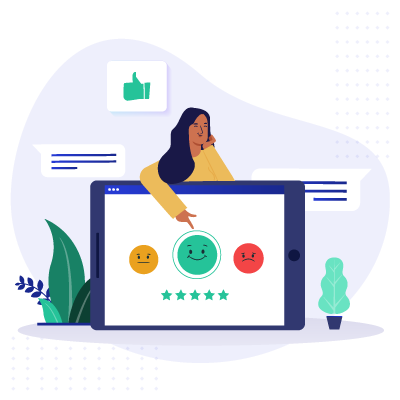 Expert Advice, Straight to Your Inbox
Gain confidence in your business future with our weekly simple solutions newsletter.
With an IMAP protocol, email messages are stored on a remote email server. The email remains on the server until the user deletes it. IMAP thus allows the user the freedom to check their email from a variety of devices. So whether you're on your laptop at home, your desktop at work, or using a tablet to catch up on communication while traveling, you have access to all of your mail on the mail server. When you read email on your laptop, it will automatically be marked as "read" on your other devices- helping you keep organized, prioritized and productive. Because your email is stored on a mail server it's considered safer and is backed up regularly by your Internet service provider (ISP).
IMAP also allows multiple users access to shared mailboxes. Each user can quickly identify which messages need attention, and which have been dealt with. Messages can be "flagged" and/or filed into user created folders.
A Microsoft protocol, Exchange offers the all the same convenient email syncing function as IMAP, but it also gives you the power to sync tasks, contacts and calendars with co-workers, and view them from any device. This makes Exchange an ideal solution for organizations that depend heavily on collaboration and often work remotely. With Exchange, incoming as well as sent mail is always available on multiple computers or devices. When using IMAP, incoming mail is stored on the mail server but sent items are stored locally.
Using Exchange, each user has an individual mailbox on the server running Exchange. Email messages, contacts and the user's calendar are stored in their mailbox. Exchange offers you the benefit of working offline and when Exchange is used in conjunction with Outlook, you can easily check co-workers calendars when planning a meeting or share any file so it's easy to collaborate from across the room or around the world.
Configure your computer and your smartphone with exchange, and your contacts and calendar will be maintained in unison. Exchange's "Cached Mode" enables you to store messages in local folders for offline reference.
Chances are you chose an email protocol when you first launched your business- but technologies, and the needs of your business are forever evolving. Learn as much as you can about the advantages and limitations of your business email options, and you might find that it's time to make the move to one that's more compatible with your mission. Which protocol, Exchange or IMAP, delivers the most value to your organization?
Check out these related topics to learn more: The Best Tablets for Businesses, Best QA Testing Types, Business Copiers, Small Business Servers, Microsoft Software Alternatives, Striven Software Review, Amazing Break Room Cultures, Technology Updates for Your Business, HR Video Resources, Tablet Benefits, Most Overworked States, Cloud vs Network Storage, Benefits of Open Source Software, Effectively Scheduling Employees, or Advantages of Offering a 401K.