5 Software Alternatives to Microsoft Office
Whether you're looking for a change or if you need different functionalities, there are a number of reasons to seek alternatives to Microsoft Office. While Office is widely popular and extremely powerful, it does have competitors. Each of the following five applications can take on MS Office in their own way.
Price: Free - $5 per user, per month
Integrated into the Google Drive cloud storage service, Google Docs provides basic functionality in a web-based suite. Not as full-featured as MS Office, it does have most of the features that the average user needs. Docs takes care of basic word processing needs. Sheets offers spreadsheet functionality and Slides creates PowerPoint-style presentations. Other apps allow data-gathering via web forms, the creating of simple graphics, taking and organizing notes, scripting, and data visualization. Docs is a great alternative for businesses that don't push any of MS Office's main components to the limit, and for whom sharing and synchronization are essential.
Price: Free
Descended from the OpenOffice project, LibreOffice is a free, open-source office suite. It includes a word-processor, spreadsheet program, PowerPoint-style presentation program, vector-graphics program, database manager, and mathematical formula editor. Its look is similar to that of MS Office, making the switch easy in terms of interface. The feature set is equivalent. Importing from MS Office with many file types is straightforward, and LibreOffice can save in familiar Office file types. However, formatting errors that occur in conversion are frequent, so it's necessary to choose one suite or the other. But if your entire office uses LibreOffice, you won't have to deal with conversion formatting issues.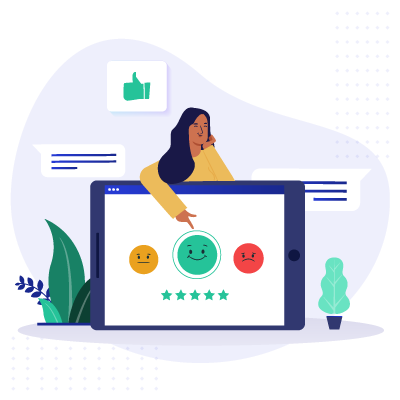 Expert Advice, Straight to Your Inbox
Gain confidence in your business future with our weekly simple solutions newsletter.
Price: $199
Unlike most of the other desktop productivity suites, WordPerfect doesn't try to be an MS Office clone. Its highlight is the WordPerfect word processor, which offers fine control of editing and formatting. Its Reveal Codes function shows you exactly what formatting is in use and where. Also included are the Quattro spreadsheet program and Presentations, the dual-purpose graphics and presentation editor. Handy features include saving to any specified number of pages, metadata removal during saving, and PDF editing. If one of your major goals in switching from MS Office is getting a great word processor, you'll be hard-pressed to find a better one than WordPerfect.
Price: Free
Mac users looking to hop on the open source bandwagon may find NeoOffice to be a great alternative. Like LibreOffice, this suite is derived from OpenOffice. It takes advantage of OS X's graphics standards and has the look of a native Mac application. It also has several Mac-specific features: Versions, which stores past revisions of documents; Resume, which opens the documents from the last session; and easy recalling of earlier edits. NeoOffice also supports Mac-style text highlighting, creating a more unified experience with the rest of OS X. Users who don't use a word processor as their primary tool may appreciate that NeoOffice can open Calc or Impress, the presentation editor, at launch. There's also a mobile app for viewing and sharing NeoOffice documents.
Price: Free - $15 per user, per month
While some may consider Microsoft Office Web Apps a competitor to the desktop software, perhaps it is more accurately a complement. It offers web-based versions of the key MS Office programs: Word, PowerPoint, Excel, and OneNote. Other features include file sharing and conferencing. The graphical interface is similar MS Office, and file types are 100 percent compatible with the desktop version. Features are comparable to those of Google Docs, and it has a mobile app. If you're deciding between Google Docs and Microsoft Web Apps, consider which you're more reliant on: Google services or MS Office software. Go with Docs if you're a dedicated Google Drive user, or with Web Apps if you can't migrate completely away from MS Office or want to continue to use it in parallel.
Depending on your needs, one of these options may be better suited for you than Microsoft Office. In every case you will be giving up something; however, they all offer benefits that Office does not and it makes sense to check out each one before making a decision.