5 Types of Technology That Your Business Should Be Using
Taking over the family business can be an exciting endeavor and a great opportunity to add to an existing legacy. The only issue is that some aspects of operations may be outdated and less than efficient. To remain competitive and transition into the 21st century, it's helpful to make some upgrades and integrate the latest tools. Here are five types of technology that can help get your family business up to date.
The type of phone that your parents and grandparents used may have worked well in the past, but there many more options that are now available. Voice of Internet Protocol (VoIP) is popular because it works through the Internet, which saves money on local, national, and international calls. Choosing a business class phone provider can offer a plethora of features to streamline communication and give you a higher level of control during phone calls. Some examples include three way calling, call hold, call forward, voicemail transcription, and conference calling.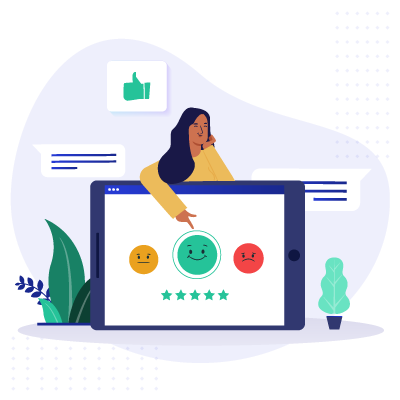 Expert Advice, Straight to Your Inbox
Gain confidence in your business future with our weekly simple solutions newsletter.
Information technology now plays a key role in many of today's businesses. To keep your business functioning at its peak, it's smart to use IT managed services to establish a solid infrastructure. Providers will utilize the latest technology to meet the custom needs of your company and propel it into the future. Whether it's creating security parameters, backing up data, or quickly resolving tech issues, IT services provide stability and ensure that your business stays on the cutting edge.
This type of technology is one of the biggest trends, and companies large and small are turning to business Cloud providers to handle their data needs. Simply put, Cloud storage uses multiple servers to store your data in a virtual environment where it's safe and can be accessed at any time from any location with Internet access. That way you can create and edit documents, share information with team members or clients, and collaborate on projects with ease. If you travel or are out of the office, you can remain productive by accessing the Cloud with your smartphone or tablet. Here is a breakdown of popular business Cloud providers and the packages they offer.
While using a regular, personal email account can cover the basics, it lacks the comprehensive features of hosted exchange technology. For starters, a quality vendor will provide you with your own domain. Rather than your email address being yourname@gmail.com or a Yahoo account, it will be yourname@yourbusiness.com. This looks more professional and can enhance the credibility of your family business. There is heightened security to minimize the risks of viruses, malware, and spam. You can also get considerably more storage than you would with a personal email account.
A slow and/or unreliable Internet connection can be a major detriment to business operations. Any downtime hurts your productivity and will often result in lost sales. Fortunately, upgrading to business Internet from a professional provider can help you bypass complications and get more done in less time. The best part is the variety of plans that are offered that will contour to your company's specific needs. If a basic DSL connection won't suffice, you can opt for a faster connection such as T1, T3, or Ethernet. Even on a limited budget, you should be able to find a suitable plan.
Using one or more of these types of technology is the perfect way to modernize your family business. Taking advantage of these tools should provide you with everything you need to keep up with the competition and thrive.