4 Practical Benefits of Tablets for Work
As the technology behind tablets becomes more sophisticated and costs decrease, more and more businesses are choosing to use tablets for work.
According to the vice president and principal analyst of Forrester Research, Ted Schadler, there will be tens of millions of tablets in American workplaces by 2015. With the ability to streamline a plethora of tasks and improve efficiency, it's no surprise that many CIOs are jumping on board. Here are four of the top benefits of using tablets in the workplace.
1. Better Note-Taking in Meetings
Discussions during meetings is a time when important information is exchanged. When employees have tablets, they can conveniently take notes on the highlights of each meeting for better retention. Rather than jotting down notes on traditional paper, notes on an app are more efficient because they can be easily organized and saved. Apps like Google Keep allow voice notes to be transcribed automatically for optimal convenience, and reminders can be added to important notes so employees can be reminded of tasks via Google Now.
By using Cloud platforms like Dropbox and Evernote, team members can backup all their notes virtually so nothing is ever lost. That way they can review information from their PC, laptop or smartphone without having to input data again. This means that the topics you discuss at meetings should stick and your workplace should function at a higher level.
2. Higher Chance of Employees Working Off Site
In the modern business world, telecommuting has become the norm and more employees are completing tasks while out of the office. One of the best ways to accommodate this trend is to provide employees with tablets for work. If a sales rep is traveling to a meeting, they could check the status of customers and go over their presentation to refresh their memory of key points. If they are out of town on a business trip, an employee could still work on a project and maintain communication just as effectively as if they were in the office. When you provide team members with a highly efficient mobile device like a tablet, you can expect increased productivity regardless of their location.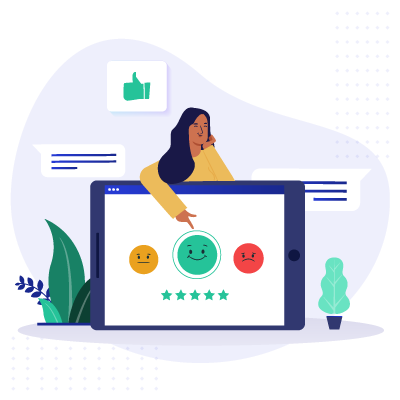 Expert Advice, Straight to Your Inbox
Gain confidence in your business future with our weekly simple solutions newsletter.
3. Instant Access to Real Time Information
Staying in the loop is crucial for offering customers the best possible service and for minimizing mistakes. When employees have tablets, they are always a few clicks away from accessing the pertinent data they need to perform their duties. If a sale rep was out on the floor in a retail store, they could quickly determine the quantity of a particular product and any information a customer wants to know. In the event that an employee is out of the office, they could be instantly notified of project updates so they can stay on the same page as everyone else. This should prevent gaps in communication and keep a business running like a well oiled machine.
There are a wide variety of apps available to simplify nearly every aspect of business. Whether you need to capture electronic signatures from customers, swipe debit or credit cards while out in the field, or access an electronic calendar for appointment reminders, apps make employees' lives easier. Mashable shared 10 business apps for tablets that can make even the most arduous tasks more efficient. As new apps are unveiled, you can integrate them as needed to provide your company with the most up-to-date tools.
---
With all of these advantages, it's easy to see why it's so helpful to use tablets for work. By providing your employees with the most cutting edge technology, you give them everything they need to thrive and succeed. This should keep your business ahead of the pack and pave the way for a bright future.