Pocket vs. Evernote– Which Organizational App is Best for Business?
Personal organization apps like Pocket and Evernote emerged less than a decade ago, but already many of us wonder how we survived without them.
From reminding you Sammy has a soccer game tonight to collaborating with co-workers and saving a must-read article about your preferred stock, Pocket and Evernote simply make life easier. While each app offers an incredible array of features, they're slightly different. And we think one certainly pulls out ahead when it comes to business.
Whether you're an Evernote devotee or a Pocket aficionado, read on to learn more about what each app has to offer and tell us which one you think is best for business.
Nathan Weiner started Read It Later during the summer of 2007 with the intention of it being like Tivo for web content. The app was the precursor to Pocket, and received major venture capital investments of $2.5 million in 2011 and $5.0 million in 2012. In the spring of 2012, the Read it Later become Pocket, and with the name change came a redesign that's been incredibly well received.
Russian scientist Stepan Pachikov launched Evernote on June 24, 2008. Just three years later, it boasted 11 million users. Like Pocket, Evernote received heavy funding, including $20 million in 2012 and $85 million in the fall of 2012.
Round One: Features and highlights
Pocket makes saving content a cinch. The app lets you save content like articles, videos and web pages in a "pocket" and view them when you have time. Pocket lets you save from your browser, or from popular apps like Twitter. Once the content is in a "pocket" (whether on your smartphone, tablet or computer) you can view it whenever you want- even without an Internet connection.
Unlike many apps, Pocket isn't overloaded with bells and whistles. It's streamlined, clean and simple, which minimizes your learning curve and increase the chances you'll actually use it. That's good news for entrepreneurs who already have a full plate. Another nice feature is that Pocket gets rid of ads and miscellaneous text in the articles you save, and provides you with primary content only.
You can use Pocket in list or grid view, and thumbnails enhance user experience. Pocket's tagging feature and simple drop-down menu make it easy to find what you're looking for. You can save to Pocket from a huge assortment of apps, and as you'd expect you can share and publish to places like Tumblr, LinkedIn, StumbleUpon or simply send content to your email.
Evernote offers a lot more features than Pocket, but it can also be a bit intimidating. Pocket is a "save it now, enjoy it later" app, and you can do that with Evernote, but you can also do a lot more.
Evernote has nearly endless features. A few we think are helpful to business owners and those who collaborate include its Webclipper, which allows you to "clip" and save part (or all) of a web page, including text, images, and links. Access to "note history" is another smart feature of Evernote.
Business owners and those working in teams might find themselves revising notes saved to the app multiple times. Should an important item or idea get deleted along the way, Evernote Premium allows you access to previous versions of your notes. And when you see something (online or in person) you'd like to share with co-workers, Evernote allows you to capture an image of it, add audio, save and share it. Evernote's multitude of features makes collaboration easy.
Category Winner: Evernote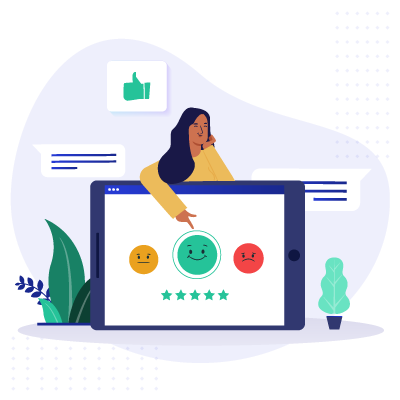 Expert Advice, Straight to Your Inbox
Gain confidence in your business future with our weekly simple solutions newsletter.
Round Two: By the Numbers
Pocket has nearly 10 million users and is integrated into more than 400 apps, including Twitter. In 2012, the app enjoyed 240 million "saves" to Pocket which was more than all the saves from 2007 to 2011 (when it was Read it Later). An amazing 10.4 items are saved to Pocket every second. Almost 30 percent of Pocket's users engage with the app via computer, 25 percent do so from an Android phone and 21 percent use an iPhone. Pocket's figures are impressive, but Evernote's are mind-blowing. The app enjoys 65 million individual users, and more than 6,500 businesses are using its enterprise product. It has raised more than $251 million in funding since 2007 and has more than 320 employees. Evernote adds more than 100,000 users a day.
Category Winner: Evernote
Round Three: Business Use
Although it can certainly be useful in a business environment, for example by allowing you to save important articles, videos and web pages to share with teams members at their convenience, Pocket doesn't offer a product specifically designed for businesses.
Unlike Pocket, Evernote offers a product designed especially for teams and businesses. Fittingly named Evernote Business, users get all the features they've come to expect from Evernote, as well as tools and capabilities created just for business users. The most powerful of which is the Business Library. A collection of Business Notebooks, the Business Library allows co-workers to share notes, ideas, and web pages while Personal Notebooks and Personal Notes remain private.
Related Notes and Related Results allow users to easily discover shared knowledge found in Business Notebooks and the company's Business Library, and every Evernote Business user enjoys an upgrade to Evernote Business Premium which gives them access to all of Evernote's functions. Evernote Business is available in dozens of countries, making it ideal for those who work in a global environment. It costs $10.00 per user, per month.
Category Winner: Evernote
Category Pocket won't cost you a dime. Every feature Pocket offers is free.
Evernote offer a free version, but limits the user to 60 MB of uploaded data each month. Storage is unlimited. For $5.00 per month or $45.00 annually, Evernote Premium enhances the Evernote experience with features like an increased max note size of 100MB and 1GB of upload capacity per month, a passcode lock, tools to make searches more effective, and the ability to let friends and co-workers edit notes you share with them. The nominal monthly fee also gives users access to premium features in the Evernote apps Clearly, Skitch, Penultimate and Evernote Hello.
As noted in Round Three, Evernote Business costs $10.00 per user, per month, and includes access to all Evernote Premium features. Evernote Business is available to qualifying educational institutions at a discounted rate of 75 percent off the standard annual rate.
If you're an Evernote Premium or Evernote Business user and you reach your monthly upload quota, you have the option of buying more.
Category Winner: Pocket
Final Round: Supported Devices and Platforms
Pocket is available for all major devices and platforms, including iPad, iPhone, Android, Mac, Kindle Fire, Kobo, Safari, Google Chrome, Firefox, Windows and Opera.Like Pocket, Evernote is accessible via almost all devices and platforms, including iPhone, iPad, iPod Touch, Android, Windows Phone, Windows 8 (Touch), BlackBerry, WebOS, Mac OS X and Windows Desktop.
Category Winner: Draw
Pocket and Evernote are enormously popular apps. And there's good reason for that. But when it comes to business, we dub Evernote the clear winner.
What's your opinion? Cast your vote below.