The Pros and Cons of Developing Your Own Software Versus Outsourcing
Every business has unique software requirements to function effectively.
Whether it's for scheduling, accounting, or customer relationship management, software keeps operations running smoothly. While there are numerous products, you must ultimately choose between in-house developed software or commercial (out-of-the-box) packages. Here are the pros and cons of both.
In-House Developed Software
Pros
The level of customization is perhaps the biggest benefit of custom software. While a commercial package may fit many of your business's needs, it's doubtful that it will have the same efficiency as custom software. By meeting your exact specifications, you can cover every aspect of your business without unnecessary extras. It gives you greater control, which is important if your business has specific needs that your average commercial product can't fulfill. Having customized software should also make the interface more familiar and easy to use.Because in-house software is developed by a team of your choosing, it also gives you access to knowledgeable support. Rather than dealing with technicians who may not understand your unique situation, you can get support from the individuals who have developed your software firsthand. They will understand any subtle nuances and minimize downtime from technical errors.
Cons
Your team of in-house developers may lack the knowledge and expertise to create sophisticated software capable of handling all the tasks you require. If you only need basic software, this probably won't be an issue. However, if you need more sophisticated software, this could be more trouble than it's worth and lead to bugs and glitches. This may force you to bring in outside consultants who lack familiarity with your business, which can also be detrimental.Custom software also tends to lack scalability, and upgrades can be troublesome. Because technology is constantly evolving, you may have difficulty adapting to new platforms in the future. Although developed software may work for well for a while, it could become defunct in a few years. This can force you to spend more money on developing new software.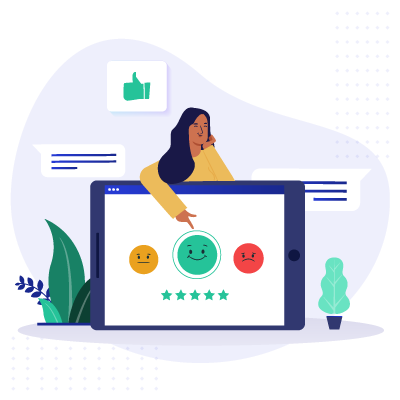 Expert Advice, Straight to Your Inbox
Gain confidence in your business future with our weekly simple solutions newsletter.
Pros
Commercial software has the benefit of being extensively tested and used by other businesses. This can make for a quicker and smoother integration. A team of highly skilled developers will have created the software and eradicated any issues, which means fewer, if any, complications. Going this route almost guarantees that the software is created correctly.You can also expect a relatively fast deployment; purchase the software and install it immediately. In a fast-paced business world, this can save valuable time so you can get back to what's important.
Cons
Commercial software can accrue high support and maintenance costs. In order to address any technical issues, you will be at the mercy of a vendor who sets and can change the price of service. There may also be a waiting period for support, and you may have to jump through hoops to reach a technician. This can end up costing time and slow operations.
---
When weighing the strengths and weaknesses of these two software options, you should take your business's unique circumstances into consideration. While your immediate needs are important, you should also think about the big picture and factor in future expansion. By choosing the right type of software now, you can streamline tasks, reduce errors, and make everyone's life a lot easier for years to come.