3 of the Best Tablets for Your Small Business
In today's increasingly mobile world, tablets are quickly replacing desktops and laptops as the device of choice for many small business owners because of similar functionality and the cost of a traditional computer can often be more.
A tablet can make communication easy from wherever you want to conduct business, whether you're chatting a customer while traveling, hiring remote employees, catching up on email while grabbing coffee, or working from home.
Being more accessible will increase customer satisfaction and perhaps even help you drive up sales. But with so many brands, choosing the right tablet can seem like a difficult task. Here are the top three that work well for small businesses.
Samsung has several models and sizes of quality "Tabs" to choose from, but the Galaxy Note Tablet's large 10.1-inch screen features the Multi Window function, which allows you to view, resize, and move multiple applications at the same time, while Air View lets you preview items without needing to open them. With the S Pen feature, you can "write" on the tablet as if you're using a pen and paper, allowing you to create handwritten memos and giving notes a more personalized feel. This is a great tablet for multitasking business owners.
The Apple iPad Mini is another great option for travel-oriented business owners, so if you're less about size and more about mobile convenience, this is one of the best tablets available. The device features a 7.9-inch display while still giving its users the complete iOS experience.
Like any Apple device, this is user-friendly, ranks highly in customer satisfaction, and it's the only tablet that has so many apps — more than 375,000 — designed to work specifically with the iPad. It has a FaceTime HD camera, an LED-backlit display, built-in apps, and HD video recording. It can do virtually everything a regular iPad can do, but in a smaller size with a lower price tag.
Small business owners will love the easy-to-use formatting tools, flier and report templates, and chart and spreadsheet apps.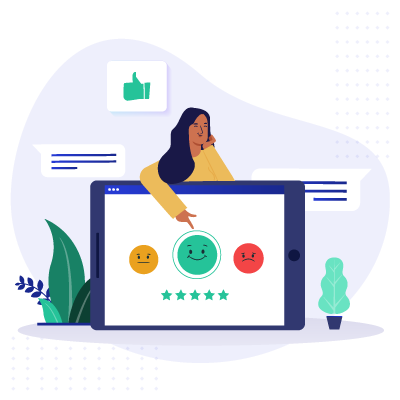 Expert Advice, Straight to Your Inbox
Gain confidence in your business future with our weekly simple solutions newsletter.
This tablet claims to be a laptop in the form of the tablet, which explains the higher price tag. But if you're wavering between a laptop and a tablet, the Microsoft Surface Pro might be your best option. Its most unusual and prominent feature is a companion keyboard that you can snap on.
This is an exciting option for business owners who do a lot of writing and want the convenience of a tablet but don't like typing on a touchscreen. You can run the full Microsoft Office suite, a variety of business apps, and connect easily with printers and other accessories.
Another benefit is Microsoft's BitLocker feature, which encrypts the data from your hard drive, keeping your information safe and secure while allowing you to have access to your network.
---
When comparing tablets for your small business, you might want to consider what brands of devices you may already be using so you can find a tablet that works well with the software you already have. However, if you want to try something new, these options are all user-friendly and have useful apps you can download to help you build your business.