How to Get a Startup Business Loan with No Money
Business credit cards, microloans and equipment financing can provide alternate funding options for startups with little to no revenue.
Qualifying for a startup loan usually requires proof of revenue, which is a problem for startups with a lot of expenses and no positive cash flow. If you can't qualify for a conventional startup loan, you might be able to secure some funding through equipment financing, microloans, invoicing factoring,  crowdfunding or business credit cards.
However, if you can wait to apply for a business loan until revenue picks up a little, most financial experts will recommend that you do so. Credit cards and startup loans with no money down have high interest rates that can take years to pay off, and crowdfunding isn't a guaranteed source of funding.
Still, if you need money now, startup business loans with low revenue requirements can help. Let's explore your options.
Types of startup business loans with no revenue
Most business loans have minimum annual revenue requirements starting around $50,000 USD. Businesses making less than that have to look elsewhere for startup funding, which is frustrating. How can you launch a business without the cash to invest in equipment, property, marketing and staffing?
Honestly, you can't—and that's the key reason 66% of business owners use their savings and 27% use income from another job to fund their startup's first year in business, according to SCORE . But funding startup costs for a business out of pocket isn't doable for a lot of people, which is when the following types of startup funding come in handy.
Need money to buy office equipment, heavy machinery, and any other essential tools of your startup's trade? Equipment financing loans can front you up to 100% of the cash you need to buy the equipment necessary to launch your startup.
Instead of requiring you to put money down, demonstrate cash flow or have a perfect credit score, equipment loans use the equipment itself as collateral. None of your other assets will be seized if your startup idea doesn't pan out—just the equipment you purchased with the loan. Since these loans are equipment specific, they often lack strict credit score requirements that can keep some financing options out of reach.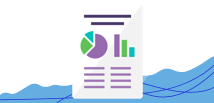 Don't Make a Mistake That Costs You Your Funding
Apply confidently for a loan with our free guide. Enter your email below and we'll send it to you shortly.
The U.S. Small Business Administration offers microloans of up to $50,000 to small businesses that need a quick influx of cash to get on their feet. According to the SBA, the average microloan amount is around $13,000.
Not all startups can qualify for an SBA microloan, and in most cases it's easier to get a microloan if you already have a solid revenue source. However, even without positive cash flow, you can increase your chances of approval if you have a solid business plan that shows the microloan lender how you plan to drive revenue and pay back the loan.
If you've sent out invoices that haven't been paid yet, invoice factoring lets you trade these as-yet-unpaid invoices for cold hard cash. The lender will advance you a certain percentage of the invoice's payout, then take responsibility for collecting the invoice. The lender will receive the full invoice payment, collect interest due on your loan and send you the remainder (if any).
Invoice factoring loans generally have shorter terms and higher interest rates than equipment financing loans. Plus, invoice loans guarantee that you won't see 100% of your customer's payment. The lender gets a cut of the profits and you take a hit to access some funds now instead of all the funds later.
Unless you're sure you can make up the 20% (or more) you lose from your customer's payment, you might want to steer clear of invoice factoring loans.
Crowdfunding lets you outsource some of your business' funding to your target audience. Rewards-based crowdfunding through sites like GoFundMe and Kickstarter is probably the easiest type of crowdfunding. You pitch your idea and create donation-based rewards that you send out once you hit your fundraising goal.
Generally speaking, crowdfunding isn't as risky as other types of loans. But that low risk comes with a low reward. It's hard to meet high fundraising goals using crowdfunding sites alone. Still, every bit of cash counts when you're trying to launch a business, and a successful crowdfunding campaign can make up one part of a larger funding strategy.
If you have a business, you can apply for a business credit card to access cash fast and start building your business credit. There are dozens of business credit cards to choose from, so do your research instead of signing up for the first card you see. Some cards have higher credit limits but charge annual fees. Others have stellar cash-back rewards but high APRs.
No matter the case, try to start paying off your credit card debt as quickly as you can. The longer it takes to pay off your purchases, the more interest accrues—and the harder it becomes to pay down your debt. Having a lot of credit card debt can make it harder to qualify for small business loans in the future, as can missing payments. Find a card with low interest rates, always make your minimum payments and pay off the balance ASAP to make your credit card work for you.
More ways to fund your startup business with no money
If you're still struggling to get cash for your startup, you aren't entirely out of financing options. We have a few more ideas that could help:
Venture capitalists and angel investors invest funds into business ideas they find interesting, profitable or inspiring.
It's best to keep personal and business finances separate, but if you don't qualify for a small business loan, you might qualify for a personal loan instead.
Some startup ideas are more affordable than others. If your current idea won't succeed without substantial cash reserves, consider finding a cheaper startup with lower costs.
Consider bringing on a partner or two. You may have less control of your vision but you could gain some financial backing.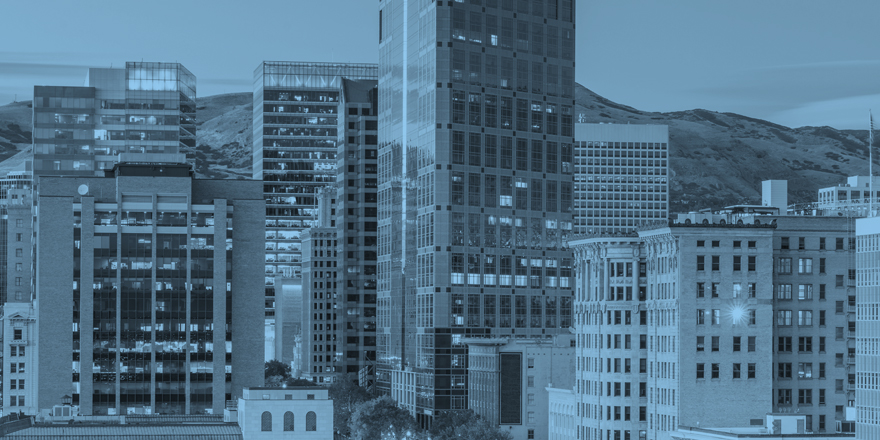 Browse hundreds of loan options, custom-tailored to your business and budget needs, from a single, simple platform.
It's hard to make money without spending money, so if your startup needs fast funding, you have options. Equipment financing, invoice factoring, microloans and credit cards could all help you get into a better spot to grow your business.
But if there's any way you can put off applying for a startup loan until you have more income, do it. You'll qualify for more loans with better terms once you can demonstrate proof of revenue.
Do you have stable revenue but a bad credit score? Learn about the best startup business loans for low or no credit.
Startup business loan funding FAQs
Is it possible to get a business loan with no money down?
Yes, it's possible to get a business loan with no money down. Unsecured business loans don't usually require collateral or an initial down payment, though they often come with higher interest rates or stricter terms as a result.
Can I get a loan if I just started a business?
Yes, brand new business owners can get business loans, but the process is definitely harder if your new business isn't generating revenue yet. There are minimum revenue requirements on most loans, including typical term loans, SBA loans or startup loans. Invoice factoring, equipment financing and other loans secured with collateral might be your best funding option for now.
How can I get a startup business loan with no revenue?
It's hard—but not impossible—to get a startup business loan with no revenue. You simply have to find the right type of loan. This usually means passing on term loans and SBA loans that you can't qualify for in favor of equipment factoring, microlending, crowdfunding and other sources of funding—like personal loans—that don't have a minimum revenue requirement.
Disclaimer
At Business.org, our research is meant to offer general product and service recommendations. We don't guarantee that our suggestions will work best for each individual or business, so consider your unique needs when choosing products and services.