Can I Get Equipment Loans If I Have Bad Credit?
The short answer: yes, you can get equipment loans if you have bad credit. But if you do have bad credit, you'll have to be smart about what you do to get ahold of the financing you need. We'll help you through the process and give you some tips and tricks for increasing your odds of being financed.
Equipment loans are more flexible because they are collateralized
One of the factors that make equipment loans easier to get is the fact that the equipment itself is used as leverage to help you get the loan. This collateral-backed system increases the credit flexibility of the loan.
If you were trying to get an unsecured loan, for example, your credit score would be one of the only factors influencing your ability to get a loan.
So picking an equipment loan when you have a bad credit score is a great decision.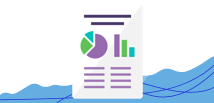 Don't Make a Mistake That Costs You Your Funding
Apply confidently for a loan with our free guide. Enter your email below and we'll send it to you shortly.
Lending marketplaces put you in front of more lenders
Going to a lending marketplace is always a smart choice when you're light on credit. These marketplaces put you in front of a lot of lenders by using information from your single application. That process is much less time consuming than applying for individual equipment loans.
Lendio is one of the largest lending marketplaces in the world with over 75 lending partners and they offer equipment loans as an option. Their platform is a great place to start looking for an equipment loan.
Some other marketplace lenders we like include SmartBiz and Fundera. While bad credit will not guarantee that you get a loan, applying at a marketplace at least gives you a lot of chances to succeed.
Once you have exhausted your marketplace resources, you can look at other lenders with equipment financing options such as Balboa Capital and Bank of America. Your likelihood of success does drop significantly with these types of lenders, however, so we recommend you start with a business like Lendio.
Alternately, you can try to obtain a personal loan
If your personal credit is better than your business credit, you may want to consider taking out a personal loan instead of an equipment loan. While personal loans don't have the benefit of being collateralized, they are generally flexible in how you can use them.
Our top recommended personal loan options are:
One thing to note, however, is that a personal loan puts your personal assets at risk. When you take out a collateralized equipment loan, the equipment can be confiscated should you default on the loan. With a personal loan, on the other hand, your personal assets may be on the line.
So you should only pursue the personal loan route if you're very confident that this new piece of equipment will pay for itself quickly.
Read more about our top picks in our guide for personal loans.
You can also take out a business credit card
With a business credit card you may not be able to get a credit limit large enough to buy the equipment you want. But if you've been rejected over and over because of bad credit, you have to do something to get that credit on the rise, and business credit cards are one of the easiest ways to start boosting your credit.
As long as you never use the card to go into debt, pay it off monthly, and use it only when you have enough cash to cover costs, you should be able to improve your credit score.
Some easy steps to improve your credit
For starters, you should check your credit report. Dun & Bradstreet, Equifax, and Experian are the major business credit bureaus to get in touch with.
After that there are a two more things you can do to bump up your credit score:
Dispute errors on your credit report. If there are errors on your credit report, you can contact the credit bureaus to get those errors corrected. An incorrect hard credit pull or an improperly reported missed payment, when removed and resolved, can give a nice positive score bump.
Add positive payment data. If you regularly work with suppliers and vendors, you can add them as trade references to your credit report. It's a simple way to get some extra upward momentum.
These actions don't require long-term credit changes. But, obviously, if you want to improve your score, the best thing to do is make your payments on time. If you do end up landing an equipment loan, this is all the more crucial. It's an opportunity to boost your credit.
Best Small Business Loans for Bad Credit
What to do when you have an equipment loan
The loan you receive will have to be used to buy the equipment you agreed with the lender to buy. Once you have the equipment, everything is good to go. Hopefully your new shake machine, traktor, or special tech gizmo will give you a nice sales boost.
Also, please be absolutely sure to make your payments on time. If you have bad credit and you get an equipment loan, this is an opportunity to build back your credit and get yourself into a better funding position for the next time.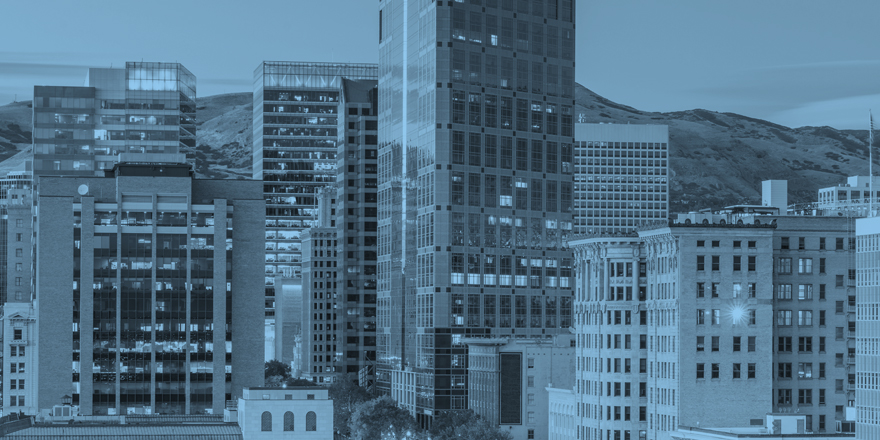 Browse hundreds of loan options, custom-tailored to your business and budget needs, from a single, simple platform.
Equipment financing is a flexible lending option for businesses with bad credit. Marketplace lenders are a great place to start looking for one because they get you in front of a lot of lending partners with a single application. If you can't secure an equipment loan, you can always try securing a personal loan. Be aware that personal loans put your own assets on the line.
If nothing seems to work, it may be time to start building credit. If you do get an equipment loan, however, be sure to make timely payments so it's easy to get the next loan you need.
Now that you know the process, take a look at some of our favorite equipment lenders.
Disclaimer
At Business.org, our research is meant to offer general product and service recommendations. We don't guarantee that our suggestions will work best for each individual or business, so consider your unique needs when choosing products and services.