How to Crowdfund Your Business
Boost your chances of successful fundraising with our simple steps for business crowdfunding.
A crowdfunding campaign can offer a great way to get money for your small business. But running a successful crowdfunding campaign takes more work than just asking for money on a fundraising site―you need to carefully develop and execute your campaign.
That's why we've created this guide to the business crowdfunding process. We'll walk you through every step of a successful crowdfunding campaign―from verifying that crowdfunding can help your business to getting and using your raised funds. 
Let's figure out how to get your business funded.
How to crowdfund your small business
1. Make sure crowdfunding will work for your business
Before you get too invested in crowdfunding, you need to make sure crowdfunding is a workable option for your small business.
See, not all businesses are suited to the crowdfunding process. So you'll want to consider if your business idea makes sense for crowdfunding, make sure you have the resources to run a campaign, and understand (and plan for) the potential for failure.
Some kinds of businesses tend to perform better on crowdfunding sites than others.
As a general rule, product-based businesses raise more funds than service-based businesses. For example, a business offering a new board game, women's jeans with deep pockets, or a fast device charger will likely do better than an attorney's office, cleaning service, or restaurant.
Now, that's not always true. You will sometimes see restaurants, nonprofits, and other service-based businesses run a successful crowdfunding campaign. But in those cases, the business usually has a big following and some standout feature (like a celebrity on staff).
For the most part, though, crowdfunding works best for businesses with exciting new products. If that's not your business, you may want to explore other business funding options.
Let's say your business idea has what it takes to fundraise. Do you have the resources to run a good crowdfunding campaign?
These resources include things like time, money, and fans. You might want to ask yourself these questions:
Can my business wait a month or more to get funding?
Do I have the skills to create a strong pitch and great marketing materials?
If I don't have the skills, do I have the money to pay someone to create those materials for me?
Does my business have loyal customers that will invest in my campaign?
Do I have a large social network that I can share my campaign with?
If you can't answer yes to most of those, then it might not be the best time for you to start crowdfunding. Maybe look at a small-business loan or other kind of funding instead.
But if you have the resources, you're much more likely to have a successful campaign.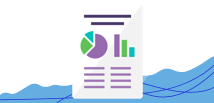 Don't Make a Mistake That Costs You Your Funding
Apply confidently for a loan with our free guide. Enter your email below and we'll send it to you shortly.
Finally, you need to understand that not every business runs a successful campaign.
In fact, some crowdfunding sites have estimated success rates of below 5% (like GoFundMe). Sure, others (like Kickstarter) have much higher rates around 35% or so. Either way, though, many crowdfunding campaigns end in failure.
So you need to have a backup plan. What happens if you don't get the funding you want? And are you okay spending time and money on a potentially unsuccessful campaign?
To be clear, we really hope your business idea succeeds and you get all the money you want. We just know crowdfunding isn't a guarantee.
But if you still think crowdfunding sounds like a good fit for your business, then let's move on to the next step.
2. Choose the right crowdfunding platform
The platform you use matters. See, crowdfunding platforms offer different types of campaigns, rules about who can use them, audiences of investors, and so on. So you'll want to spend some time finding the best crowdfunding site for your specific business.
For starters, think about what kind of crowdfunding platform you want to run.
Rewards-based crowdfunding has investors pledge money in return for a reward, like merchandise.
Equity crowdfunding (also called regulation crowdfunding) lets accredited investors and non-accredited investors offer money in exchange for equity in your business.
Debt crowdfunding has backers contribute money with the understanding you'll pay them back.
Donation crowdfunding lets people donate money to your business without getting anything in return.
Most crowdfunding sites use rewards-based crowdfunding or equity crowdfunding. In either case, make sure you're willing and able to give investors what they want―whether that's a reward or equity.
You'll also need to decide what type of funding you want.
All-or-nothing campaigns require you to meet your fundraising goal to keep any money.
Keep-what-you-raise campaigns let you keep any money you raise, even if you don't meet your fundraising goal.
Keeping whatever you raise might sound like the better deal. But keep in mind, if you use rewards-based crowdfunding, you'll have to deliver rewards to your backers even if you don't meet your fundraising goal. Can you afford to do that? If not, we suggest sticking with all-or-nothing campaigns.
You may also want to consider some additional factors.
Is there an audience you're aiming for? You may want to target angel investors, for example, or to focus on venture capital firms. Or maybe you don't care about accredited investors, but you do want to focus on women. Either way, that could influence your platform choice.
Don't forget about platform fees either. Most crowdfunding sites charge fairly standard fees (around 5% of what you raise for rewards platforms and around 7% for equity platforms), but you will see some variation between platforms.
And finally, think about platform requirements. Some platforms, like Republic crowdfunding, have lots of criteria for businesses that want to crowdfund. Others, like GoFundMe, let pretty much anyone crowdfund. So consider whether or not you want to worry about meeting certain criteria―and whether or not you can.
With all that in mind, you're ready to pick a crowdfunding platform.
Best crowdfunding for entrepreneurs
| | | | | |
| --- | --- | --- | --- | --- |
| Platform | Platform fee | Campaign types | Funding type | Learn more |
| | 5% | Reward | All-or-nothing | Get Started |
| | 5% | Reward; donation | Keep-what-you raise | Get Started |
| | 0% | Donation; reward | Keep-what-you raise | Get Started |
| | 7.5% | Equity | All-or-nothing | Get Started |
| | $179.00/mo. | Equity; reward | All-or-nothing; keep-what-you raise | Get Started |
Data as of 3/21/22. Offers and availability may vary by location and are subject to change.
We've listed some of our favorite crowdfunding sites in the table above. You can learn more about them and other options in our rankings of the best crowdfunding for startups.
3. Plan your crowdfunding campaign
Once you've picked a platform, you're ready to work on your campaign. But that doesn't mean launching it immediately―instead, take the time to carefully plan it out.
This means planning out things like these:
Fundraising goal
Campaign length
Reward tiers (if doing rewards-based crowdfunding)
Campaign materials
Marketing materials
Pay close attention to those last two. You'll want to use images, video, and text to entice potential investors. And make sure you have a strategy for where and how you'll advertise your campaign.
As you make these materials, remember that a well-designed campaign can make the difference between successful fundraising and coming up short. So you may find it worthwhile to invest in professional help.
If you're using an equity crowdfunding campaign, like Wefunder, you'll also need to make sure you meet all the legal requirements for regulation crowdfunding―like filling a Form C. (You may even want to meet with an attorney about this.)
Got everything ready? Then it's time to crowdfund.
At this point, you can finally launch your crowdfunding campaign.
Everything you've done up to this point will come into play. You'll be on the right platform with an appropriate fundraising goal and deadline. And you'll have all the materials you need to get eyes on your campaign and then to get investors to back you.
That doesn't mean your work is over, though. You should be actively advertising your campaign while it's active. And likewise, you need to actively manage your campaign page. Answer questions, post updates, and find other ways to interact with existing backers and potential investors.
You may even want to add additional reward tiers (if your platform allows you to) if you find your campaign going really well.
And don't give up if your campaign doesn't launch with quite the bang you hoped for―lots of campaigns can gain steam (and investors) over time.
With any luck, you'll meet your fundraising goal. In that case, congrats on your successful campaign! But your crowdfunding journey isn't over quite yet.
After running a successful campaign, you'll get the money you raised.
How long this takes depends on your platform. It can be anywhere from a few days to a few weeks.
Regardless, this means it's time to deliver on your promises.
With rewards crowdfunding, you'll need to send rewards out. Sometimes this takes a while, especially if you're manufacturing a new product, but make sure you keep your backers updated. Staying in touch will help investors feel confident in your business―and make them more likely to back your future campaigns.
With equity crowdfunding, you may have new reporting requirements. (As with most things related to regulation crowdfunding, this is the kind of thing you may want to work with a lawyer on.)
With debt crowdfunding (like with Kiva loans), your repayment term will start. You'll need to start making regular loan payments.
With donation crowdfunding, you don't have to do anything for your backers. But it's nice to say thank you.
And of course, it's time to use your new funds to build your business. (Hopefully you already know how you're going to do this.)
Remember that crowdfunding doesn't have to be a one-time thing. Plenty of entrepreneurs crowdfund business idea after business idea. So whether or not your first campaign worked out, you can always launch another one. In that case, it's back to step one.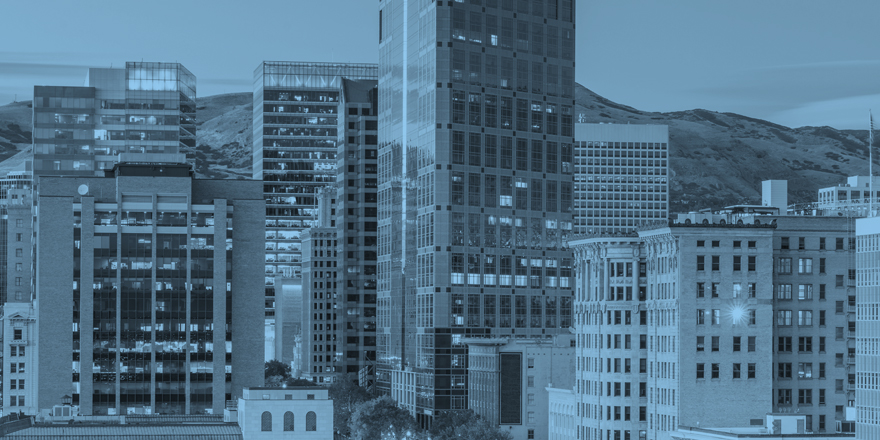 Browse hundreds of loan options, custom-tailored to your business and budget needs, from a single, simple platform.
Business crowdfunding can get you funding without a loan.
But as a business owner, you'll want to carefully consider whether or not crowdfunding is a good idea for your specific business. If you choose to move forward, you'll need to choose the right crowdfunding platform for your goals and then plan a strategic campaign.
If all goes well, you'll end up with a successful campaign. You may have some obligations to meet at that point. But if you like, then you can start the process over and create a new crowdfunding campaign for your small business.
Crowdfunding isn't the only way to get free money for your business. Learn more about startup business grants.
Want more options? Fund your business with a personal loan.
Business crowdfunding FAQ
Is crowdfunding good for a small business?
Crowdfunding can be good for some small businesses. It tends to work best for small businesses that have a cool new product (like new tech, a fun game, or innovative clothing) and that have the resources to run a good campaign.
Can you crowdfund to start a business?
Yes, you can crowdfund to start a business―theoretically, anyway.
Some platforms have requirements that mean your business needs to be off the ground (like Kickstarter, which requires functional prototypes of your business idea). And many investors are more likely to back established businesses than brand-new startups.
In other words, it may not be easy to crowdfund a new business―but it is possible.
What is the best way to crowdfund?
The best way to crowdfund really depends on your specific business idea. Some businesses will do better with rewards crowdfunding, for example, while others will do better with equity crowdfunding.
That said, we think most businesses should stick to all-or-nothing fundraising. That way, you won't get stuck with obligations (like fulfilling rewards) that you can't afford to keep.
Disclaimer
At Business.org, our research is meant to offer general product and service recommendations. We don't guarantee that our suggestions will work best for each individual or business, so consider your unique needs when choosing products and services.