Indiegogo may not have the name recognition of other crowdfunding platforms, but it's got standout features worth considering.
Data as of 12/19/22. Offers and availability may vary by location and are subject to change.
Thinking of crowdfunding on Indiegogo, but want to make sure it's the best platform for your campaign?
We found plenty to like about Indiegogo's crowdfunding platform, like its openness to all kinds of projects and its post-campaign funding options. But Indiegogo's negative reviews and secret success rates keep it from being our favorite crowdfunding site for startups.
So before you start that campaign, let's see if Indiegogo offers a good fit for your funding needs.
Few limits on campaigns
Post-campaign fundraising option
Directory of helpful services
Very poor customer reviews
Lack of published statistics
Lower popularity than other sites
Indiegogo plans and pricing
Indiegogo has two plans: Crowdfunding and InDemand.
Both plans take a pretty standard 5% platform fee and have similar payment processing fees to other crowdfunding sites.
Compare Indiegogo plans and pricing
| | | | | |
| --- | --- | --- | --- | --- |
| Product | Platform fee | Payment processing fee | Deadline | Learn more |
| Crowdfunding | 5% | 3.0% + $0.20 | Yes | Get Started |
| InDemand | 5% | 3.0% + $0.20 | No | Get Started |
Data as of 12/19/22. Offers and availability may vary by location and are subject to change.
The Crowdfunding plan, as you can probably guess, is what you'll use for your active campaign. You'll set a funding goal and a deadline and then try to raise all the money you can.
Note that Indiegogo uses a rewards crowdfunding model. That means that startups offer incentives to supporters―and those incentives can range from a personal thanks on their website to the product being funded to personal meet-and-greets with the creators.
(Indiegogo used to offer equity crowdfunding, which lets startups trade equity for investor money. It stopped all equity crowdfunding a couple years ago, though.)
When you set up your crowdfunding campaign, you'll get to choose from fixed funding or flexible funding.
Fixed funding is all or nothing. You have to meet your funding goal in order to keep the money you raise.
Flexible funding lets you keep whatever money you raise―whether or not you meet your funding goal.
Flexible funding might sound like the better option, but remember that you'll have to deliver on promised rewards whether you have a successful campaign or not. So in many cases, you'll want to use a fixed funding campaign. That way, you'll only have to send rewards when you have the funds you need.
But what about the InDemand plan? It's basically a post-campaign site for your project. It lets you keep raising money without specific goals or deadlines.
You can opt into InDemand after your Indiegogo crowdfunding campaign, or you can use InDemand after a successful campaign on another site.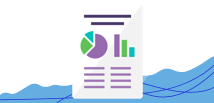 Don't Make a Mistake That Costs You Your Funding
Apply confidently for a loan with our free guide. Enter your email below and we'll send it to you shortly.
Indiegogo's InDemand plan is definitely its most standout feature.
See, if you were to use Kickstarter for business (for example), you'd simply run your campaign, and then it would be over. Kickstarter doesn't let supporters continue to donate after your campaign deadline.
And while other crowdfunding sites (like iFundWomen) let you run ongoing campaigns with no deadline, those usually have you use a keep-what-you-raise model. Like we already mentioned, that model can make it hard to deliver on promised rewards.
Indiegogo really gives you the best of both worlds. You can have an all-or-nothing campaign to ensure you raise the funds necessary for your project, but then you can keep accepting funds after your campaign ends. That way, you'll know you have enough money to actually complete your project (whether that's manufacturing a board game or recording an album), but you won't miss out on late supporters.
Keep in mind that InDemand lets you update your campaign whenever you want. You can change rewards, raise prices, or make whatever other tweaks you want. And you'll still get Indiegogo's normal analytics and communication features.
Put simply, we think Indiegogo's InDemand plan offers a great way to build on your successful campaign―and we wish more crowdfunding platforms had something like it.
Indiegogo vs. the competition
Speaking of other crowdfunding platforms, let's take a minute to discuss how Indiegogo compares to the competition.
Like we told you earlier, Indiegogo's fees look pretty similar to what you'll find on other crowdfunding sites. (Except for GoFundMe, that is. GoFundMe doesn't charge any platform fees.)
Compare Indiegogo vs. competitors
| | | | | |
| --- | --- | --- | --- | --- |
| Platform | Platform fee | Payment processing fees | Campaign type | Learn more |
| | 5% | 3.0% + $0.20 | Reward | Get Started |
| | 0% | 2.9% + $ 0.30 | Donation | Get Started |
| | 5% | 2.9% + $ 0.30 | Donation; reward | Get Started |
| | 5% | 3% + $0.20 per pledge of $10.00+; 5% + $0.05 per pledge under $10.00 | Reward | Get Started |
| | 5–12% | 2.9% + $0.30 per pledge; 5% + $0.10 per pledge of $3.00 or less | Donation; reward | Get Started |
Data as of 12/19/22. Offers and availability may vary by location and are subject to change.
The real difference between Indiegogo and other crowdfunding for startups really comes down to market share. Indiegogo doesn't have the same kind of popularity as Kickstarter, its closest competitor. Even sites like GoFundMe and Patreon may have more name-brand recognition.
In other words, Indiegogo has a smaller slice of the crowdfunding market pie than some other platforms out there. That could make it harder for you to succeed as a campaign owner.
And with that, it's time to talk more about the downsides to Indiegogo.
Like we said, Indiegogo just doesn't have the popularity of certain other crowdfunding platforms. It's definitely not synonymous with crowdfunding like Kickstarter is.
That doesn't mean your Indiegogo campaign is doomed to fail, by any means. Plenty of startups raise tons of money on Indiegogo.
But it does mean that you're less likely to have potential investors simply stumble upon your project, because Indiegogo's market size is smaller than Kickstarter's. Expect to work harder on your campaign to get eyes on it when you host it on Indiegogo.
Another issue is that Indiegogo doesn't publish statistics on things like success rates or average funds raised.
That's usually not a great sign. After all, if the stats were brag-worthy, the platform would probably be bragging about them.
So we have to guess that Indiegogo doesn't have great success rates. Again, that does not mean you can't have a wildly successful campaign with Indiegogo. You absolutely can. But it's certainly not guaranteed.
Our final concern? Indiegogo gets pretty crummy customer reviews. It earns just a 1.1 out of 5 on Trustpilot―making it the least-liked crowdfunding platform we've reviewed.1
The (kind of) good news? Most of the bad reviews are from backers, not campaign owners.
People complain that they gave a campaign money and then the creators failed to deliver. Or, in some cases, they say they did get the product―but it was nothing like promised. Either way, people accuse Indiegogo of hosting scams and complain that they can't get refunds.
On the one hand, this means we're not so concerned about you having a bad experience as an entrepreneur hosting a campaign. On the other hand, complaints like this mean that quite a few people won't trust Indiegogo campaigns any more―meaning fewer people will be willing to back your project. 
Of course, you'll have to decide if any of these downsides are dealbreakers for you. Maybe they don't worry you that much. In that case, let's talk more about how you can succeed on Indiegogo.
Indiegogo expert directory
One way Indiegogo can help your campaign succeed is through its "Experts Directory."
Basically, Indiegogo has a list of tried-and-true companies that can help improve your campaign, legitimate your business, and produce your goods.
In fact, Indiegogo's directory includes recommendations in these categories:
Creative services (like video and design)
Legal and financial services
Marketing
Packaging and fulfillment
Prototyping and production
Retail and market growth
According to Indiegogo, the businesses in each category come recommended by both Indiegogo's staff and its campaign creators. Some categories have just one recommendation, while others have a handful of companies you might like.
Any rate, we think the directory is a nice touch. It can save you time on finding companies that offer these services, and it gives you peace of mind when you use tried (and trusted) businesses.
Of course, you don't have to use Indiegogo to use its directory. So even if you don't decide to run an Indiegogo campaign, we suggest checking out the directory.
Who can campaign on Indiegogo?
Indiegogo isn't a particularly picky platform. It allows for all kinds of creative projects (like board games, podcasts, video games, and films), technology projects (such as phones, earbuds, and keyboards), and even community projects (including building homes and funding bookstores).
That said, as with pretty much any crowdfunding platform, product-based businesses do best. Just look at trending projects in various categories, and you'll see that startups funding a product raise way more funds and meet their goals much more than community projects do.
So if your project doesn't involve a specific product, you might find you're better off exploring other small-business funding options instead of crowdfunding.
And if you do have a product, we should note that Indiegogo doesn't require you to have a working prototype (unlike Kickstarter). That can make it easier for you to get started with crowdfunding (but it's also why so many backers complain about scams).
Indiegogo's crowdfunding platform may not be the most popular site out there, but we still recommend it. Its post-campaign InDemand service really sets it apart from other crowdfunding sites. Plus, Indiegogo allows many kinds of businesses to start campaigns, and it offers helpful directories to get you going.
Still, Indiegogo does have downsides to consider. You need to accept that Indiegogo doesn't have the market size of other platforms and that it may not have great success rates. And understand that Indiegogo has very bad customer reviews―though they're mostly from backers, not creators.
So should you use Indiegogo? Only you can answer that for your business―but if you do, we hope you have a great campaign.
Want more options? Fund your business with a personal loan.
Creators use Indiegogo to raise money for projects of all kinds, from producing new bicycles to recording podcasts. The platform helps connect creators who need money with backers who want to donate to interesting projects (and get rewards and perks in return).
No, Kickstarter and Indiegogo are not the same company―but they are both crowdfunding platforms that host fundraising campaigns.
Which is better: Kickstarter or Indiegogo?
Overall, we like Kickstarter better than Indiegogo because it has a larger user base and fairly high success rates.
That said, we like Indiegogo's options for post-campaign fundraising―an option Kickstarter doesn't offer.
Can you get scammed on Indiegogo?
Unfortunately, yes, you can get scammed as a backer on Indiegogo. Plenty of project creators never deliver promised goods or deliver products that don't match their claims.
So if you want to avoid getting scammed, look for campaign owners that have already run successful campaigns and delivered on their promises.
Disclaimer
At Business.org, our research is meant to offer general product and service recommendations. We don't guarantee that our suggestions will work best for each individual or business, so consider your unique needs when choosing products and services.