Republic Equity Crowdfunding Review 2023
We'll help you decide if Republic's fees, process, and reviews make it a good fit for your business.
Data as of 12/19/22. Offers and availability may vary by location and are subject to change.
The Republic crowdfunding platform connects startups with investors, letting small businesses raise capital. But is this startup investing site right for your business?
Well, we have plenty of nice things to say about Republic's investment platform. Republic has high success rates, large average raises, and a big investor network―all of which make it ideal for equity crowdfunding. But Republic costs a lot, comes with lots of legal requirements, and requires startups to apply to use its platform.
So if you don't know your Regulation A from your Regulation CF, Republic might not be the crowdfunding platform for you. But if you've got a serious startup looking for legit investors, then let's talk more about how Republic can help.
Big investor network
89% success rate
Average successful raise of $500,000
Many legal obligations and requirements
Very selective platform
High campaign costs
Republic offers just one type of crowdfunding: equity crowdfunding. So unsurprisingly, Republic requires both cash fees and some equity.
Republic takes 6% of whatever you raise in cash, and it also takes 2% in securities (this can be simple equity or it can be cryptocurrency tokens, depending on your company). In other words, Republic takes 8% altogether―but it takes some of that 8% in cash and some of it in securities.
For example, if your company raises $200,000 on Republic's platform, you'll pay Republic $12,000 in cash and $4,000 worth of equity.
Typical Republic campaign costs
| | | | | |
| --- | --- | --- | --- | --- |
| Platform | Platform fee | Pre-campaign Form C filing | Escrow agent and payment processing | Learn more |
| | 6% of cash raise and 2% of securities issued | Typically $3,000–$5,000 | Typically 1.5–2.25% | Get Started |
Data as of 12/19/22. Offers and availability may vary by location and are subject to change.
Those fees are fairly comparable to what you'd pay on other equity crowdfunding platforms, like Wefunder, if a hair on the high side. (They're quite a bit higher than platform fees for rewards crowdfunding, as we'll discuss later.)
But you'll need to budget for more than just Republic's cut of your money. To even start a campaign on Republic, you'll need to take care of Form C filing. (This applies to any equity crowdfunding site.) That generally costs thousands of dollars. Plus, you'll need to pay for both an escrow agent and payment processing fees―which usually come out to another 2% or so of your total raise.
That means you'll end up paying around 10% of your raised funds in fees, and you'll have pre-campaign fees.
Put simply, Republic can end up costing your business quite a lot. So why do business owners like it? Simple: Republic has great stats.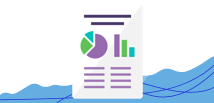 Don't Make a Mistake That Costs You Your Funding
Apply confidently for a loan with our free guide. Enter your email below and we'll send it to you shortly.
Republic's best feature is, by far, its history of successful equity crowdfunding.
Republic has more than 1 million investors, including angel investors, other accredited investors, and non-accredited investors too. That big user base allows Republic to host lots of successful campaigns.
In 2019, the average Republic campaign raised $500,000.1 Obviously some companies raise more and others raise less. (Note that federal regulations cap a company's equity crowdfunding at $1,070,000 per 12 months.) But a half-million average is nothing to sneeze at.
And to make things even better, it's not just a handful of companies on the Republic platform getting that kind of money. Republic boasts an 89% success rate1―easily the highest success rate we've seen on a crowdfunding platform (equity or otherwise). The vast majority of businesses on Republic get the money they want.
Those stats are so impressive they're worth repeating. Almost 90% of companies on the Republic site successfully raise funds―and on average, they raise about half a million dollars.
With such great stats, you might wonder why entrepreneurs don't all use Republic to crowdfund. And we'll get to that in just a minute. First, though, let's talk about how Republic stacks up against the competition.
Republic vs. the competition
Republic primarily works with companies seeking venture capital (VC), but it describes itself as a complement to VC―not a replacement. So really, Republic mostly competes with other crowdfunding platforms.
Compare Republic vs. competitors
| | | | | |
| --- | --- | --- | --- | --- |
| Lender | Platform fee | Campaign type | Funding type | Learn more |
| | 6% of the total cash funds + 2% Crowd SAFE security | Equity | All or nothing | Get Started |
| | $179.00/mo. subscription | Reward; equity | All or nothing (rewards) & keep what you raise (equity) | Get Started |
| | 7.5% of the total amount raised in a successful round | Equity | All or nothing | Get Started |
| | 7.5% | Equity; debt | All or nothing | Get Started |
| | 5% of the total funds raised | Reward | All or nothing | Get Started |
Data as of 12/19/22. Offers and availability may vary by location and are subject to change.
As you can see in the table above, Republic's 8% total cut does come out just a bit higher than equity crowdfunding platforms like SeedInvest and Wefunder (though Fundable uses an entirely different fee model). And clearly Republic costs much  more than rewards crowdfunding giant Kickstarter.
Remember, though, that Republic has that phenomenal success rate. That may make it worth paying more for. Most platforms don't even publish detailed success rates or average raises. The one exception is Kickstarter, which brags about a 39% success rate.2 And yeah, that's great compared to other platforms―but clearly Republic does way better.
On the other hand, though, most crowdfunding platforms aren't too choosy about who raises money on them. Republic is.
And with that, it's time to talk about some of the downsides to Republic crowdfunding.
All the good stuff about Republic comes with some big caveats. Specifically, Republic costs a lot, has some very particular legal requirements, and is super picky about who can use its platform to fundraise.
Let's start from the top.
As we already showed you, Republic isn't cheap. You have to pay its higher-than-average platform fees, for starters. And then there are payment processing fees and escrow agent fees. Don't forget the legal fees before you start your campaign. Oh, and you'll likely want to pay to create materials for your campaign.
To be fair, you'd have similar expenses on almost any equity crowdfunding platform.
Still, with about 10% in fees and thousands more in legal fees, Republic simply costs a lot.
Best Crowdfunding Sites for Startups
Because Republic does equity crowdfunding, you have to know and follow lots of legal requirements.
Republic isn't like Indiegogo or GoFundMe where anyone can slap a campaign together and start fundraising.
Instead, you have to do things like these:
Have a CPA review your finances to make sure they're GAAP-compliant
Run Bad Actors checks on officers, directors, and owners
Have an attorney review your company
File Form C
Understand advertising restrictions on your campaign
File annual reports with the SEC after your campaign
To be clear, these are big deals. Your business can get in big trouble if you don't comply with all the legal requirements around equity crowdfunding.
So if you don't already know at least a little about those requirements―or you don't know someone you can immediately ask―then Republic probably isn't right for you.
Of course, you likely won't have to decide that for yourself, because Republic is very selective about who it accepts.
Not just anyone can raise on Republic. While crowdfunding sites like Kickstarter let just about anyone raise so long as they meet a few basic rules, Republic has an entire due diligence process to look for "a good fit."
In other words, there's a very good chance Republic will reject your business. Sorry, we don't mean to be a downer―but we think it's important to be realistic about Republic's choosy policies.
But keep in mind that it's likely Republic's selectivity that lets it maintain such a high success rate. So while it can be a bummer if your company gets rejected, getting through means Republic really believes in your business and your ability to successfully raise money.
So while Republic's selectivity can be a downside, it's pretty crucial to Republic's goodness too. With that in mind, let's talk more about how Republic decides which companies can fundraise on its platform.
Republic's selective application process
Republic considers quite a few different factors when evaluating companies. It helpfully uses the acronym IMPAC(T)2 as a shorthand for them:
Investment terms
Market
Product
Angle
Crowdfundability
Traction and business model
Team
You can read more about all those on Republic's website, but basically it's looking for businesses that have well-designed products and hot markets. It also wants businesses that have solid business history and clear, well-developed plans moving forward. To top things off, Republic wants experienced (or at least qualified) leaders in the company.
So while technically all LLCs, C Corps, and PBCs qualify for equity crowdfunding on Republic, realistically it's looking for rapidly growing startups that have (or will soon have) venture capital backing.
That said, the businesses on Republic do span lots of industries. You'll see shipping technology next to cryptocurrency and video games alongside fast casual restaurants.
But all the companies crowdfunding on Republic have strong track records and big plans. If you want to raise money on Republic, you need those things too.
Republic additional features and considerations
We found a couple more cool things about Republic that we wanted to mention.
If you're concerned about how equity crowdfunding will affect your cap table, don't be. Republic investors basically work like one single investor, rather than a bunch of individual investors.
That means your Republic investors are just one line of your cap table. Plus, your Republic investors won't get voting or information rights.
That lets you retain more control over your company.
As we mentioned earlier, crowdfunding on Republic means you have to get an attorney review and follow legal requirements. You can definitely find an attorney on your own to take care of those things, but Republic can also help you save money with its attorney network.
Basically, Republic will refer you to an attorney. And with that referral, you get access to flat-fee pricing instead of expensive hourly rates.
The flat fee includes a consultation, information collection, review of Form C, filing, and more.
Yeah, it will still cost you thousands to use an attorney―but at least Republic's referral can save you some money.
As we told you in this Republic overview, Republic crowdfunding has some big upsides. It offers access to lots of both accredited investors and non-accredited investors, which means companies enjoy big average raises and high success rates.
But with the high costs and many regulations―not to mention Republic's choosy criteria―Republic is best left to only serious venture-track companies ready to navigate the complicated world of startup investing.
Not sure Republic crowdfunding will work for your business? Find a better fit on our rankings of the best crowdfunding for startups.
Don't qualify for a business loan? Get a personal loan instead.
Yes, it's safe to invest in Republic crowdfunding. Republic vets the companies that use its platform, so you can feel confident in your investment.
Plenty of companies make money with Republic. In fact, on average, companies raise about half a million dollars on Republic.1
Investors have also made money with Republic. Republic doesn't publish the average return on investments, but it does say that it's helped businesses make more than $15 million in payments to investors.
Yes, Republic is a good platform. It has high success rates and high average raises. But that doesn't make it good for all small businesses. Its investment platform works best for venture-backed and venture-track startups.
Disclaimer
At Business.org, our research is meant to offer general product and service recommendations. We don't guarantee that our suggestions will work best for each individual or business, so consider your unique needs when choosing products and services.
Sources
Republic, "Raise Funds." Accessed December 19, 2022.
Kickstarter, "Stats." Accessed December 19, 2022.