What Is Equity?
Every small-business owner should know their company's equity, which allows them to better understand the true value and financial health of their business.
Many small-business owners rely on personal savings and shareholder investments to help get their company off the ground. All of these funds contribute to business equity—the ownership and value of a small business.
While equity can seem complicated, it's important for every small-business owner to understand. Once you know the true value of your company, you can better determine your ability to continue operating the business.
Equity represents the value of your company after subtracting liabilities. In other words, it's the total amount of money that would be given back to your shareholders if you liquidated all of your assets and paid off all debts. For this reason, equity denotes the degree to which a shareholder owns an asset or business.
Every small-business owner should strive for positive equity, which signifies a company in good financial health. Companies with positive equity will have greater cash flow and easier access to capital, either by securing business loans or by selling shares of the company.
In contrast, negative equity is a sure sign of financial distress. Companies with negative equity aren't bringing in enough money to offset their debts and could soon fail—especially if their liabilities were due all at once.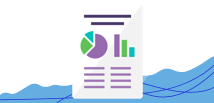 Don't Make a Mistake That Costs You Your Funding
Apply confidently for a loan with our free guide. Enter your email below and we'll send it to you shortly.
There are many types of business equity. Here are the most important types for small-business owners to know.
Owner's equity: Owner's equity, or the "book value" of a company, is the money invested in a company, along with the company's earnings.
Shareholders' equity: If the company has shareholders, its book value is referred to as shareholders' equity. If the company liquidated its assets, the shareholders' equity is the amount they would receive.
Equity financing: In equity financing, a company sells stock to raise capital. Those who purchase the stock gain partial ownership of the company.
Private equity: Private equity is an alternative to equity financing in which small businesses raise capital via private investors rather than by publicly selling stocks.
Equity is a term that is used to refer to everything from home loans to a brand's value. There are two main types of business equity value relevant to small-business owners.
Book value: Personnel in charge of business accounting use book value to prepare financial statements and balance sheets. You can calculate this number by subtracting liabilities from assets or by adding retained earnings to share capital.
Market value: Equity is usually represented in finance by using a market value. If your company raises capital with public trading, you can calculate the market value by multiplying the share price by the number of shares. If the company has private investors, an investment banker or other firm assesses the value using a discounted cash flow analysis.
How to calculate equity on a balance sheet
Calculating equity on a balance sheet is fairly straightforward: You can get the value by subtracting assets from liabilities.
Equity = Assets − liabilities
If this number is negative, your company is "in the red," meaning your expenses or debts outweigh what you've earned. In this case, shareholders would have no equity in the company.
Equity is the value of a company after liabilities have been deducted. It's a number for every small-business owner to know because it highlights the true value of a company after employees have been paid, loans are taken care of, and all other debts are settled. Positive equity can help a company grow, while negative equity is a major red flag that a company is at risk of failing.
Would you like to learn more about equity? Check out Business.org for What Is Equity Financing?
What is equity in business?
In business, equity refers to a company's value after liabilities like inventory, employee wages, and debts have been subtracted. This is the amount the owner or shareholder would receive if the company were to be liquidated.
What is equity in accounting?
In accounting, equity refers to the difference between a company's assets and liabilities, also known as book value. This amount helps a small-business owner determine their company's value, as well as how much shareholders would be given once all debts have been paid off.
Home equity refers to the difference between what a home is worth and how much the homeowner owes on the loan. In other words, it's the amount of the home the owner actually owns, based on their home equity loan.
What is equity in banking?
In banking, equity is the value of an asset after subtracting liabilities. Banks use equity to determine the financial health of a small business. Small-business owners whose companies have positive equity will have an easier time securing funding to support business operations and growth, while business owners whose companies have negative equity show signs of financial distress.
What is the formula for equity?
Business equity can be calculated by subtracting liabilities from assets.
Equity = Assets − liabilities
What is an example of equity?
Imagine that a small-business owner runs an online bookstore and has $50,000 in inventory or other assets. Their loans and other debts add up to $10,000. In this case, the business equity would be $40,000.
$40,000 = $50,000 − $10,000
Disclaimer
At Business.org, our research is meant to offer general product and service recommendations. We don't guarantee that our suggestions will work best for each individual or business, so consider your unique needs when choosing products and services.