How to Design an Effective Employee Training Development Program in 5 Simple Steps
Employee training and development programs only grow more important as younger generations fill out the workforce.
---
In a Gallup poll, about two-thirds of non-millennials considered development opportunities important in a job, but out of the polled millennials, nearly nine in ten valued those same opportunities.1 Not every small business has productive development programs in place—but these programs can be very beneficial to your business.
What steps can your business take toward a new or more effective employee training program? We'll answer some of your questions below.
1. Understand the benefits of employee training
Some managers might fear that employee development only helps employees find jobs elsewhere. Other business leaders might worry that they don't have the time or money to make training happen. However, well-run training opportunities help businesses attract and retain talented individuals, and these programs can pay for themselves by cultivating an efficient workplace.
Finding new employees and bringing them up to speed in the workplace is often a chore, but development programs can help. Your training system not only functions as a benefit to jobseekers but also helps you naturally find employees that value growth, education, and long-term commitment to their career. Whether they've just joined the company or have been around for the long haul, employees will appreciate the chance to boost their skills and knowledge—all while breaking up the usual work routine.
Finding new employees and bringing them up to speed in the workplace is often a chore, but development programs can help.
In addition to boosting employee engagement, training can enhance workplace competence, camaraderie, and sensitivity. Employees will learn both the hard skills and soft skills necessary for a smooth-running workplace. And if you design training to adjust for individual needs, you can ensure each employee receives support where they need it most.
2. Start employee development before it's necessary
Every company has some way of training new employees, but how do you know if your business is ready for an ongoing development program? Employee training isn't only for large companies with a complex corporate ladder. As long as your company's employees seek growth, both your company and your staff can reap the rewards of an effective career development program. Just adjust the program to fit the size and unique needs of your business.
If your business has multiple, distinct departments, cross-training with or shadowing other departments could prove useful. Alternatively, if your small pool of employees shares a lot of responsibilities already, consider an individualized program that allows each employee to instruct the group in an area where they personally excel.
3. Plan ahead and plan carefully
One of business leaders' biggest concerns is how effective training and development programs will be. Fortunately, thoughtful planning can make your training program as successful and beneficial to employees as possible.
By taking inventory of company and employee needs, you can dodge the danger of an unclear and unhelpful program. If neither employees nor managers can see how the program benefits them, you lose one of development training's greatest strengths: engagement. Carefully assess what employees need, and don't forget to check for inefficiencies in the workplace as a whole. Craft a vision of exactly how to train employees effectively for your business, and make sure every part of the training program works toward that vision.
Well-run training opportunities help businesses attract and retain talented individuals.
If you're a manager or a human resources rep that wants to implement employee development training, you might end up pitching your ideas to executives. Do you want a greater chance at funding and support for your training project? Include the higher-ups. Don't let your program slowly fade away because of leadership neglect—keep leaders invested by involving them in the design from the beginning.
Evade future roadblocks by gathering and integrating feedback from the start. When company training programs fail to grow along with the company, knowledge becomes outdated and needs are no longer met. Additionally, employee and manager feedback can help you cover any blind spots in your own design. Make it clear that employee development is both a priority and a process.
4. Consider what tools or programs you'll need
Once you know the framework for your employee training program, you'll need to fill in that frame with the right content. If your first instinct is to check online for a list of training programs for employees, we've done some of that work for you. Here's our take on four popular online learning systems:
Best Employee Training Systems
Simplilearn
Best Overall
Simplilearn utilizes industry experts to provide instructor-led learning, but you'll have to check prices carefully as they change from course to course.
ExpertRating
Best for Online Certifications
In addition to testing and online certifications for individuals, ExpertRating offers employee skill testing, pre-employment testing, and in-depth reporting options for businesses.

TalentLMS
Best Budget Option
TalentLMS provides plenty of customization for both its interface and course content, and it also includes several different payment plans to accommodate businesses of varying sizes.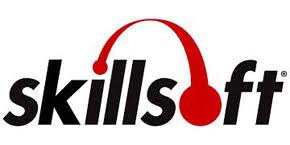 Skillsoft
Most User-Friendly Option
Skillsoft places a clear emphasis on both hard and soft skills in its content, as well as "microlearning" through small videos.

Litmos
Best for Salesforce Users
Litmos offers per-user pricing and welcomes small businesses who want something easy to use and quick to implement.
If your budget or needs require a different approach, don't worry. In-house, hands-on training can provide valuable learning with the resources already available to you.
Mentoring matches more experienced employees with less experienced ones, giving rookies a hand and helping mentors feel like their knowledge is valued.
Cross-training allows for fluid movement between departments by helping employees learn new roles in the company.
Shadowing another worker encourages employees to better understand and empathize with other branches in the business.
Featuring guest speakers from the community, a local college, or your own employee ranks can educate your company in an area of expertise.
5. Implement and measure success
Designing a training program for employees is only the first step—how you implement that program will also be vital for its success and especially its longevity. Measurable and reachable goals are one key feature of a great training system. Make sure your employees' progress can be recorded in some way, and by seeing results, everyone—executives, managers, and employees—will understand the program better.
You should also set clear expectations for the employees. Vague hints about future opportunities will likely backfire in the future if those expectations aren't met. Inform your employees and help them understand the effectiveness of training and development for both the company and their personal career growth.
Finally, the right captain will help keep the ship afloat. Choose someone to lead the program who has strong ideas and an enthusiastic interest in how to develop employees. Then you can rest assured that the program won't sink the second you leave it.
HR experts weigh in
Your employee development program needs to be outcome-driven. Employee training programs are too often focused on the what instead of the why. Start with the goal of your program, and then work your way backward with the methods of implementation. However, gaining employee buy-in is the most difficult step in creating an employee training program. Employee development is rarely fun so it can be difficult to get staff excited about training.
Setting specific learning goals is a key part of any employee training program. We see a lot of companies throw training at people as a 'reward' or send employees to training without evaluating training needs first and driving the solution second.
The hardest step is defining the platform, and employee training programs should be revamped every six months.
Don't forget about post-launch support for employee training programs. This step includes a periodic evaluation of program effectiveness based on defined success metrics and KPIs. Compare employees' performance levels after program completion and modify the program based on the analysis results and employees' feedback. Based on our experience, monthly reviews work best for evaluation and any necessary system adjustments.
Providing opportunities for employees to solve real problems facing the organization is a key element of an employee development program. When employees work to research a challenge and collaborate with others to develop a solution, the workplace becomes a laboratory for the skills learned in the classroom. In addition, employees build their network through working with others in the program as well as external stakeholders who have ownership in the problem.
Sherri Kong,
executive coach and leadership facilitator
The most important aspect of an employee training program is relevance. Employees need to understand why the information is important to them. If they don't grasp the relevance, they don't entirely understand the practical application of the information. Most knowledge and skills acquired through training are quickly lost if not immediately applied on the job.