Best Performance Management Systems of 2023
Employee performance management is crucial to retaining happy, high-quality workers. Here are our top software picks of the year.
Data effective 1/3/23. At publishing time, pricing and features are current but are subject to change. Offers may not be available in all areas.
Bottom line: Once you've developed your workforce, retaining motivated employees is crucial to squeaking out a profitable return on personnel investments. With this in mind, the best performance management software strives to maximize staff longevity (and profitability) by analyzing worker behaviors, goals, and other metrics.
Many performance management tools are baked into broader human resource (HR) platforms. This saves money by compacting many administrative tasks into one package, but it complicates things for smaller, more modest organizations that don't need so many features. Luckily, there are some siloed solutions squarely honed in on performance management.
Let's dig further into our top performance management system picks for 2021.
Best performance management software
:

Best overall

:

Most thorough

:

Best for affordability

:

Best analytics

:

Best for morale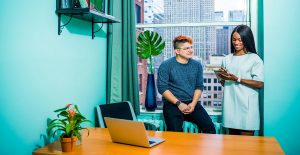 Comparing the best performance management software
Data effective 1/3/23. At publishing time, pricing and features are current but are subject to change. Offers may not be available in all areas.
How to choose the best performance management system
Since every employee should have easy access to their own professional data, the best performance management software delivers a straightforward, easily understood interface. Crucially, you'll want to ensure a prospective platform is free of jargon and displays an abundant amount of information with minimal technical knowledge.
Also, a top-notch software title will deliver features that proactively motivate employees. These bells and whistles can include point-based reward programs, open discussion forums to solicit ideas, and fun surveys, to name a few. People are heavily motivated by social standing and public recognition, so an ideal platform will certainly emphasize a socially focused theme.
Finally, you'll want software that solicits detailed feedback from multiple sources in an employee's orbit, with the option for reviewers to remain anonymous. This rich, multipronged commentary collection is known as 360-degree feedback. It's considered a more balanced, progressive approach than the closed-loop feedback traditionally shared directly between supervisors and subordinates.
Data effective 1/3/23. At publishing time, pricing and features are current but are subject to change. Offers may not be available in all areas.
To be clear, Hibob is a full-fledged human resource management package. This means you'll need to commit to a broader personnel software suite, even if you only need performance management functions.
Indeed, business owners disinterested in switching HR tools will find this discouraging. But, if you're open to adopting Hibob's far-reaching platform, we're confident this is welcome news since the suite is visually stunning and chock-full of value for small businesses.
For example, time and attendance features are automated and seamlessly synchronized with payroll services and time clock applications. This makes Hibob an immensely resource-conserving solution for small businesses heavily dependent on hourly workers.
In terms of performance management, Hibob smartly analyzes employees from a multidimensional universe of angles, like feedback from supervisors, coworkers, subordinates, and others. Administrators can visualize this data using colorful charts and graphs to monitor a person's goal progression. Employees can then score rewards via the platform's fun and creative options, like gift cards and digital badges.
Keep in mind that the platform's benefits administration squarely targets the United Kingdom. Outside of the UK, you'll have to find third-party solutions to offer employee perks. This data can be linked to Hibob via third-party integrations, but this undeniably creates an inconvenient obstacle.
Data effective 1/3/23. At publishing time, pricing and features are current but are subject to change. Offers may not be available in all areas.
Engagedly is strictly an employee performance management tool—nothing else. This means you'll need a separate human resource system in place for all other personnel obligations.
But, this narrow specialization makes it a superb choice for optimizing every nook and cranny of the employee-employer relationship. Just about every possible performance-boosting tool is included. Notably, we love the platform's digital awards and badges, anonymous feedback messages, and open idea submission portal that gives every worker a chance to be heard and publicly recognized.
And if your business is adopting performance management software for the first time, Engagedly offers customized, instructor-led training for an additional cost. Not only does this training cover the platform itself, but it also teaches general employee development skills to produce higher-quality managers.
All of these features would be worthless without an approachable interface that every worker can rapidly embrace. Thankfully, Engagedly serves up a beautiful interface that sports colorful, visually engaging widgets and simple, large-print English.
WebHR: Best for affordability
Data effective 1/3/23. At publishing time, pricing and features are current but are subject to change. Offers may not be available in all areas.
Starting at a puny $2 a month per employee, WebHR is a brilliant human resources management platform for budget-conscious small businesses desiring simplicity.
Certainly, the title's user interface isn't as pretty as some visually stunning titles, like Hibob. Moreover, the title's documentation is frustratingly minimal, with nothing more than a short video to explain its performance management tool.
But, what the software package lacks in splendor and stimulating written material it makes up for in functionality and value. The platform's cost maxes out at just $5.50 monthly per worker—a minuscule price that generously buys the entire package consisting of recruiting, performance management, payroll, and core HR functions like time tracking.
As it squarely relates to performance management, we love WebHR's fully developed employee analysis system that implements the 360-degree feedback strategy mentioned above. While the title lacks elaborate analytics, it offers an abundance of third-party integrations to help draw actionable insights from gathered performance intel.
Be aware that although a free plan is offered for four or fewer employees, this no-cost subscription tier is severely limited. As a result, we'd recommend opting for the complete package for just $5 and change, considering how such a small price can still score so much usefulness.
Data effective 1/3/23. At publishing time, pricing and features are current but are subject to change. Offers may not be available in all areas.
San Francisco-based Lattice steals our hearts due to its impressive analytical prowess. The platform employs richly detailed heatmaps, modern charts and graphs, scatterplots, and other visually thrilling reports to analyze employees from dozens of angles.
Administrators can hone in on individuals or crunch data across entire departments, all filtered by numerous factors like tenure, age, and gender. This makes it a breeze to formulate refined high-level decisions that hit on subtle implications, like how a certain supervisor's behavior affects subordinates categorized by demographic.
Lattice also checks our box for proactive employee motivational efforts. The software suite allows administrators to define criteria for promotions clearly, allowing workers to constantly self-evaluate their actions against objective qualifications. Employees can easily align their goals accordingly while enjoying the platform's ability to broadcast praise and recognition publicly.
Disappointingly, Lattice is exclusively a performance management tool. As a result, you'll still need another software suite to handle other HR tasks.
How Am I Going?: Best for morale
Data effective 1/3/23. At publishing time, pricing and features are current but are subject to change. Offers may not be available in all areas.
In the sensitive world of performance management, a basic understanding of psychology does wonders toward diplomatically delivering constructive criticism.
That's why we love the beautiful, highly approachable How Am I Going? platform. The software suite relied on behavioral psychologists for its design from top to bottom. As a result, every feature is carefully calculated and science-driven, which is a secret weapon in the fight for high employee retention rates and reduced turnover costs.
For example, people can submit feedback and company-wide ideas anonymously, eliminating the fear of retaliation in a concept known as psychological safety. Employees can ask leadership anonymous inquiries that are answered publicly, while workers can keep criticism private and leave praise openly viewable.
And for those who might struggle to formulate meaningful, intelligent questions, the platform provides templates for psychologist-designed questionnaires.
The platform previously offered monthly billing that cost about $4 (£3) a person. However, the company now only offers annual subscriptions at about $66 (£49).
Keep in mind that since the London-based company invoices in pounds sterling, you might encounter costly international transaction fees depending on your credit card's terms.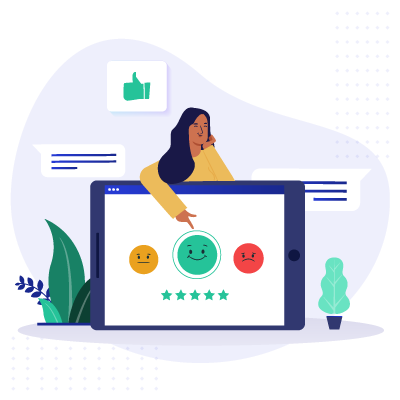 Expert Advice, Straight to Your Inbox
Gain confidence in your business future with our weekly simple solutions newsletter.
Hibob steals the show for its broad human resource platform that is both incredibly powerful and easy to use. Engagedly lacks general HR features but makes up for it via colorful, fun employee recognition tools and morale-boosting baubles. Meanwhile, WebHR offers incredibly low pricing at just $2 a month, per employee.
But, if science and analytics tickle your fancy, Lattice and How Am I Going? take the cake for their rich analytics and psychology-influenced platforms.
Want to invest in your employees' professional training? We've got you covered. Check out our top 5 best employee training and development systems.
Performance management systems FAQ
Let's first define performance management. This term refers to the holistic approach used to mentor employees, define short- and long-term goals, and articulately document a staffer's milestones and struggles over time.
This data allows supervisors and human resource professionals to make informed decisions that maximize worker retention and productivity. Such choices boost profits by reducing hiring and turnover expenses while spawning an army of experienced, fully developed employees.
Therefore, a performance management system is a digital repository of this crucial behavioral data. Usually, such software titles are directly linked to broader human resource (HR) platforms, creating a top-down view of an employee's entire professional experience.
We love Hibob for its superbly attractive, intuitive human resource platform that includes thorough performance management features. This all-in-one appeal makes it a highly versatile platform, whether you're dispensing feedback or logging hours worked.
Generally speaking, the best performance management system emphasizes user-friendliness while mandating minimal technical knowledge. This duet is crucial since every employee will need to easily access their productivity and feedback data without excess effort.
How do I choose a performance management system?
First, you'll need to consider a performance management system's user-friendliness and the approachability of the employee-facing portal. This is because workers will regularly review their data to help align their behavior with documented goals. Any barriers, such as confusing jargon or an interface that's difficult to navigate, will hinder this cycle of feedback and improvement.
Next, consider a platform's depth in analyzing employee productivity. This is crucial because both individual contributors and managers alike will heavily depend on detailed information to make pivotal personnel decisions. Without deep analytics and unmistakable evidence, high-quality planning decisions will grow elusive.
Finally, the top-ranking platforms proactively motivate workers with fun, morale-boosting baubles, like digital awards and public recognition.
What are performance management tools?
Performance management tools refer to the numerous aids that assist in evaluating employee productivity over time. This can be as simple as a spreadsheet to track worker task completion, or it can be complex charts and graphs that monitor department sales goals over the years.
An employee performance management system houses this vast array of tools under one digital software package.
We analyzed each of our picks objectively to ensure each platform emphasizes:
Ease of use
Employee-facing portal
Anonymous professional feedback
Name-brand third-party integrations, like Google Workspace and Microsoft 365
Macro- and micro-level reporting tools
Value for human resource professionals
Disclaimer
At Business.org, our research is meant to offer general product and service recommendations. We don't guarantee that our suggestions will work best for each individual or business, so consider your unique needs when choosing products and services.