Lattice Performance Management Review 2023
Lattice is an expensive platform tailored to businesses with over 35 employees.
Data as of 12/20/22. Offers and availability may vary by location and are subject to change.
Bottom line: The Lattice performance management platform is a visually gorgeous system that's a breeze to use and super comprehensive. But unless you have more than three dozen staffers, you're unlikely to stomach the platform's high costs and mandatory annual commitment. Plus, Lattice is limited in third-party integrations, making it inconvenient for people who use many digital tools in their daily workflow.
To its credit, nearly every tool for investing in a small business's workforce is covered, making it the endgame toward helping employees succeed. Moreover, the title boasts some of the most awe-inspiring educational offerings we've seen in the human resource software genre as a whole.
Let's find out if this visually alluring suite is ideal for your business.
Compare Lattice plans and pricing 2023
| | | | | | |
| --- | --- | --- | --- | --- | --- |
| Plan | Starting price (per user/per month) | Includes employee surveys | On-site training | Includes 1:1 meetings and feedback | Get Started |
| | $11.00 | | | | View Plans |
| | +$4.00 | | | | View Plans |
| Grow | +$4.00 | | | | View Plans |
| | +$6.00 | | | | View Plans |
Data as of 12/20/22. Offers and availability may vary by location and are subject to change.
Lattice is best for established, well-funded businesses
There's a lot to love about Lattice. Its stunning visual allure goes hand in hand with its extensive functionality that delivers nearly everything a business could yearn for when monitoring staff development.
However, the platform isn't shy about charging a pretty penny. Even if you have only a handful of employees, Lattice's $4,000 annual minimum spend serves as a heavy-handed gatekeeper against smaller budgets. To naturally reach this four-digit figure each year, you'll need at least 37 employees on the Performance plan (37 times $9 monthly equals $3,996 after 12 months).
Keep in mind that even if you can justify this cost, you'll still need to fork over even more cash for a separate human resource software title. That's because Lattice only handles performance management and nothing else. By contrast, many general HR systems tackle the whole gamut of personnel administration for the same $9 monthly per person fee that Lattice costs, usually without minimums.
So why do we still adore this digital contender despite its high cost and narrow focus on performance management? Because its breadth, functionality, and beauty can't be beaten when it comes to investing in people's productivity and career goals. In this sense, we view the title's premium price as a superior investment in happier, more loyal employees that reduce turnover expenses in the long run.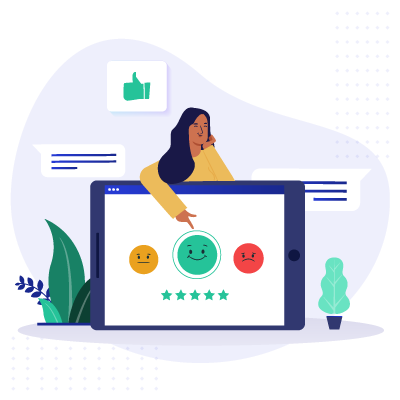 Expert Advice, Straight to Your Inbox
Gain confidence in your business future with our weekly simple solutions newsletter.
We love the platform's nifty organizational chart ("org chart") creator that automatically visualizes your company's hierarchy. Since constructing org charts often involves tediously plugging employee data into a graphic design tool, Lattice's ability to automatically generate these visual aids on the fly is a massive time-saver. Conveniently, every plan includes this perk, so you'll get to illustrate your business's family tree without forking over more cash.
Premium support for big spenders
Clients spending over $10,000 a year are lavished with premium, personalized support resources. Specifically, five-figure high rollers enjoy dedicated account managers, phone-based customer service, and live, tailored training sessions. Plus, the company provides in-house experts that hold your hand through the initial setup process, making this crucial first step smooth and seamless.
Science-based surveys and metrics
We adore how this people management platform digs deeper than competitors to unearth actionable insights from employees. In fact, we think Lattice's science-heavy approach is its chief competitive advantage.
Specifically, its worker feedback surveys were carefully crafted with the help of social science professors at the University of California, Berkeley. This ensures you're yielding deep information that generic, non-scientifically rigorous questionnaires usually overlook.
Lattice stretches this academic approach across numerous other facets. For example, its Driver Analysis and Action Plan perks analyze surveys and other data sources to provide expert-backed ideas that help employees blossom.
In short, the platform's meticulously calculated details make it unbeatable if you want to dive into the nitty gritty of your staff's hearts and minds.
Lattice Advisory Services
While we're on the topic of science and expert-level advice, the platform also provides guidance via its Lattice Advisory Services content. This constantly updated library of articles, infographics, case studies, and other fascinating insights helps clients make wise personnel decisions rooted in psychology, social science, and modern industry trends. As a result, anybody can quickly learn to lead their business with tried-and-true strategies rather than error-prone intuition or gut feelings.
Bottom line, between the software title's science-heavy approach and the Advisory Services offering, we're confident Lattice is the best way to become an overnight organizational psychologist, figuratively speaking.
Best Small-Business Loans
Compare Lattice vs. competitors
| | | | | | |
| --- | --- | --- | --- | --- | --- |
| Brand | Starting price (per user/per month) | Includes employee surveys | On-site training | Includes general HR/payroll functions | Get Started |
| | $11.00 | Yes | Yes | No | View Plans |
| | Custom | Yes | No | Yes | View Plans |
| | $8.00 | Yes, only on the Zen top-tier subscription | No | Yes | View Plans |
Data as of 12/20/22. Offers and availability may vary by location and are subject to change.
Gorgeous user interface
Elaborate educational resources
Org charts included on all plans
Opaque pricing
Limited third-party integrations
It's impossible to overstate Lattice's stunning beauty and user-friendly appeal. The colorful platform delivers large-print, jargon-free text along with elaborate, easy-to-understand analytical charts and graphs.
Also, employee photos are a common sight throughout, providing a psychological, human-centric touch that transcends the limitations of text on a computer screen. Bottom line, if visual allure is a top priority for you, we are confident Lattice is a moonshot past your expectations.
All this jaw-dropping beauty plays into Lattice's broader theme of accessibility and simplicity. The software title executes this mission statement with its elaborate educational resources that stretch for miles. Users will be enchanted with constantly updated podcasts, video tutorials, ebooks, richly detailed articles, and more—all free of charge.
Further, the company offers Admin Office Hours, which are 45-minute live video sessions for clients to ask questions in a group setting freely. This is yet another perk that makes Lattice stand out since many competitors only offer barebones text tutorials.
Finally, data lovers will go wild for the suite's rich, colorful charts and graphs that require nearly no technical expertise to produce. Survey results, employee goal achievements, and other metrics manifest gorgeously via numerous chart styles that give data scientists a run for their money.
One of the platform's most concerning drawbacks is its cost. While the $11.00 monthly starting cost per person is high but reasonable enough, Lattice's $4,000 annual minimum spend effectively locks out smaller entities.
To be clear, the software title unleashes boatloads of value that make it well worth every penny. However, regardless of perceived value, small budgets simply won't be able to foot the massive bill.
In addition to financial hurdles, the platform sports few third-party integrations. Specifically, there are links to only ten software titles and three single sign-on (SSO) protocols. This limited array may be a case of quality over quantity since Lattice still supports prominent names, such as ADP and Workday. However, many people will still find this narrow selection frustrating when trying to synchronize their digital workflow.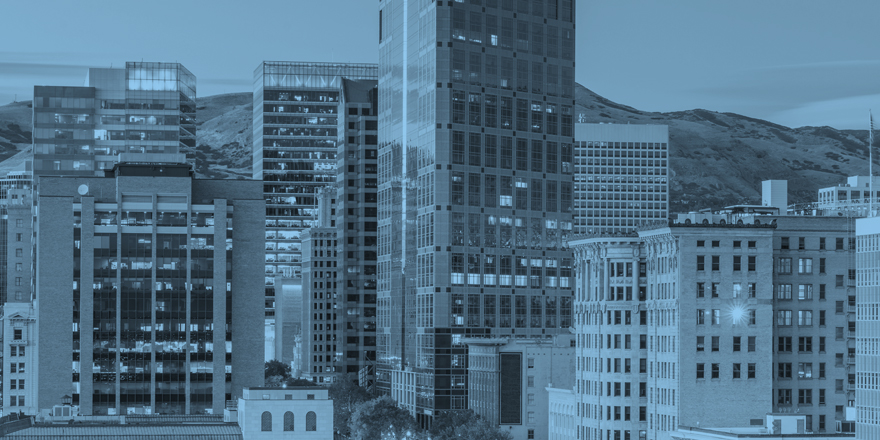 Schedule employees with ease
Sage HR offers an intuitive interface that visualizes employee schedules.
Easily receive employee requests
View schedules across numerous timeframes
One-click time-off approval and easy schedule templates
Lattice commands a steep price tag that effectively shuts out entities with smaller budgets. But, for those that want a crème de la crème personnel productivity investment, the platform delivers bounties of powerful performance management features that leave competitors in the dust. If you have over $4,000 lying around to sink into software, Lattice's elaborate suite is our top pick for a performance management system.
You'll still need another digital tool to manage all other human resource needs, though.
Want to be an employee benefits master? Take a look at our top HR picks for employee benefits software.
How much does Lattice performance management cost?
Lattice starts at $11.00 monthly per user for its entry-level Performance plan. Keep in mind there is a $4,000 minimum annual spend, so you'll need at least 333 employees to hit this threshold.
We find Lattice to be expensive but well worth it for its comprehensive features and visual beauty. For reference, adversary Zoho People offers its performance management features starting at $1.25 (or for free if you have less than five users). Meanwhile, many general-purpose human resource platforms begin around $5 to $10 per staffer, usually without minimums.
What is the best performance management software for businesses?
We think Lattice is superior if you have a generous budget and you want a deep, science-based approach to long-term employee morale and productivity.
However, if you only need a surface-level performance management system sans the bells and whistles (and inflated price tag), then Lattice is excessive. Instead, we'd recommend opting for a generic human resource management system, such as BambooHR or UZIO. These all-encompassing titles deliver far more bang for your buck since you'll get essential performance management tools while also scoring broader HR solutions, like payroll and recruiting.
What is Lattice performance management?
Lattice is a software platform for tracking employee performance in a highly detailed fashion. It's intended for small businesses that want to invest heavily in long-term employee morale and advancement since it's exclusively dedicated to performance management—nothing else.
Is Lattice a good company?
We give Lattice's performance management system a 4.5-star (out of 5) rating because of its beautiful, easy-to-use interface and broad array of functions. Keep in mind that the company doesn't make any other products, and its third-party integrations are limited in number.
We carefully analyzed Lattice's adherence to established, psychology-based workforce management principles, in addition to the title's value for the money, ability to expand functionality, and ease of use, among other factors.
Disclaimer
At Business.org, our research is meant to offer general product and service recommendations. We don't guarantee that our suggestions will work best for each individual or business, so consider your unique needs when choosing products and services.