How to Get a Loan to Buy a Business in 5 Steps
Buying a business? If you don't have the cash on hand (and most would-be business owners don't), you'll need to get some kind of business acquisition loan. But just how do you get a loan to buy a business―and where do you find one, anyway?
In this guide, we'll break down the process step by step. You'll learn what it takes to qualify for a loan to buy a business, where to find business acquisition loans, and how to get your loan application ready.
Let's get you that business.
How to get a loan to buy a business
1. Make sure you qualify.
Lenders don't give out business loans to just anyone. Instead, they'll expect you to meet (or even better, exceed) some business loan requirements. That way, lenders can make sure you're creditworthy―meaning you're likely to actually pay back your loan.
So what does a lender look at when you want to buy a business?
For starters, lenders will want to look at your personal credit score and credit history. So what kind of credit do you need to buy a business?
Different lenders will set different credit requirements. But a 680 credit score can help you qualify for all sorts of business loans―and a 700 or above will get you even further.
Since you want to buy a business, lenders will want to make sure you have what it takes to run a successful business. That means they'll look at your own business history.
For instance, lenders will want to know about how profitable your current business is. And they may look into your business credit report to see if you've been a responsible borrower in the past.
Most business acquisition loans require some kind of down payment, so lenders will also want to know that you have cash on hand for that. Expect to make a down payment of between 10% and 30%.
Plus, your lender may ask about how much collateral you can offer. Your collateral can include business equipment, vehicles, bonds, real estate, and even personal assets.
If all that sounds fine and dandy, you likely have a good shot at getting a loan to buy a business.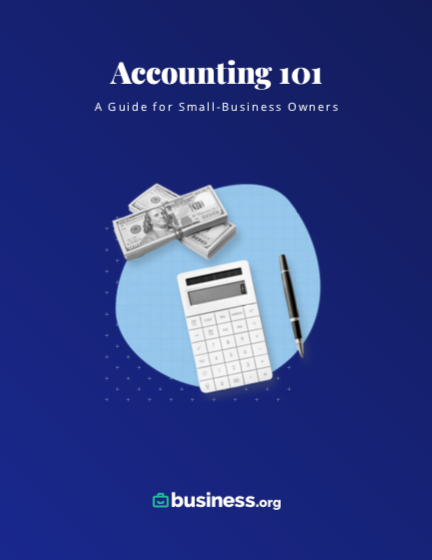 Get business accounting right the first time
Learn all about business accounting with our free ultimate guide.
2. Evaluate the business.
Of course, lenders don't just look at your qualifications―they also want to check out the business you plan on buying. So before you submit a loan application, take a clear-eyed look at the business you want.
How do you determine if a business is worth buying?
Before rushing off to get a loan, make sure the business is worth acquiring.
Generally, this means you'll want to get plenty of information from the owner. How has revenue been? Does the business have a slow season? What kind of expenses does the business have?
As you can imagine, you usually want to buy a business that has growing revenue―or at least stable revenue.
And don't forget to think about how the business fits into your life. You probably shouldn't buy that cute bakery if you don't want to get up early in the morning (or hire someone to do the baking).
But just because you think the business is worth buying doesn't mean your lender will. So look at the business from your lender's perspective too.
What do lenders look at when you buy a business?
First and foremost, lenders will look at the business's age and revenue.
Most lenders only fund businesses that have been around for at least six months, with many lenders preferring to work with businesses that are one or two years old.
Likewise, lenders want to see healthy, growing revenue. The best business acquisition lenders will expect more than $100,000 in annual revenue―and $200,000 will make things even easier for you.
Tip: Get an attorney
An attorney can be a big help when you buy a business. They'll make sure the whole transaction is on the up-and-up, and they can help you with things like business valuations and letters of intent.
Lenders will also want to know how much the business is worth. Plan on getting a formal valuation of the business. This valuation should assess revenue, assets, and more.
And speaking of finances, lenders will want to know if the business has existing debt. It doesn't have to be a dealbreaker―but lots of existing debt can keep you from getting new loans.
You should also prepare revenue projections, a business plan, and any other documents that you think will convince the lender you're buying a healthy, growing business.
After evaluating the business yourself, do you think a lender will approve of your purchase? Then it's time to start shopping around for a loan and a lender.
3. Pick the right loan and lender.
You can use all sorts of different lenders and loan types to buy a business. But using lenders that offer acquisition-specific loans can make things easier for you.
With that in mind, we suggest starting your search with our rankings of the best business acquisition loans. That way, you'll know you're working with lenders that offer large loans designed for buying businesses.
But if you'd rather find a lender yourself, no worries. Just look for lenders that offer competitive interest rates. And of course, you'll want to make sure you meet your chosen lender's borrower requirements.
We suggest looking for the following types of financing:
Term loans are the classic business loan for a reason. They work great for buying a business because term loans tend to come in large amounts, have competitive interest rates, and give you a long time to repay your loan.
SBA 7(a) loans are a specific type of term loan backed by the U.S. Small Business Administration. That makes them easier to qualify for than traditional bank loans. SBA 7(a) loans have capped interest rates, too, which keeps them affordable.
If the business you plan to buy has lots of equipment, you might want to look into equipment loans. Because the equipment you buy will act as collateral, equipment loans tend to have low interest rates. And keep in mind, equipment financing includes all kinds of equipment―from machinery to kitchen appliances to furniture.
Business lines of credit offer very flexible financing, since you can use them over and over again as long as you repay what you borrow. So you could use your business line of credit to buy the business―and then for working capital once you have it.
In some cases, you can get the person selling the business to give you a loan. This works best with motivated sellers. And if you go this route, you'll definitely want to get an attorney to write up the contract.
4. Prepare and submit your loan application.
Once you've nailed down the lender and loan type you want to apply for, you can start getting your loan application ready.
You'll have to fill out some kind of application for the lender. Usually you can do this on your lender's website (though some big banks make you apply in a branch like it's 1985).
But the real work comes when you have to provide documents to go with that application. You'll need to come up with documents like these:
Personal tax returns
Business tax returns
Personal bank statements
Business bank statements
Business plan
Financial projections
Business license, articles of organization, and other legal documents
Business sale contract or letter of intent
And keep in mind, your lender may ask you for even more documentation throughout the application process.
Make sure you respond quickly if that happens. It usually takes a while to get a loan to buy a business (often weeks or months), so you should do whatever you can to keep things moving on your side.
Best Small-Business Loans
How long does it take to buy a business?
Buying a business takes weeks or even months. Just getting your loan can take that long―and you also need time to get paperwork in order. Don't expect to buy a business overnight.
5. Review and accept your loan.
With any luck, your chosen lender will approve your loan application and extend you a loan offer to buy your business.
Feel free to celebrate―but make sure you take some time to review the loan offer before you accept it. Pay special attention to these details:
Loan amount
Down payment amount (if applicable)
Interest rate and APR (annual percentage rate)
Payment schedule
Loan term
As you review your loan, make sure the loan works with your budget and cash flow.
Everything look good? Then go ahead and accept your loan. And just like that, you'll have gotten a loan to buy a business. Congrats!
Do you need a down payment to buy a business?
Most lenders will expect you to make a down payment to buy a business. The amount of your down payment will depend on your lender and your credit score, but expect to put somewhere between 5% and 30% down.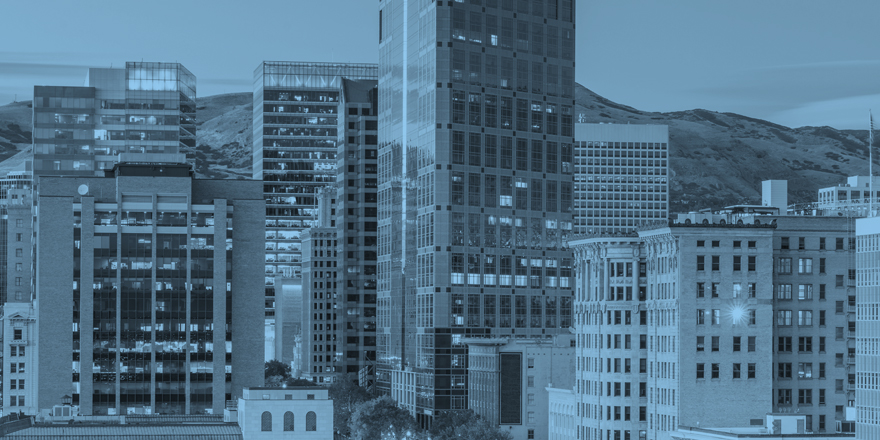 Browse hundreds of loan options, custom-tailored to your business and budget needs, from a single, simple platform.
Getting a loan to buy a business can take some time. Before you apply, make sure you have the borrower qualifications (like a decent credit score) to get approved for a business acquisition loan. And make sure lenders will approve of the business you want to buy too.
Then you can shop around to find the right loan and lender for your needs. Business acquisition loans often work best for buying businesses, but you can use other kinds of loans too.
Submit your application with all the financial documents to your chosen lender. Hopefully, you'll get approved. Then you can go ahead and buy your new business.
Once you have your loan offer, use our business loan calculator to make sure it fits in your budget.
Business acquisition loan FAQ
How do I take over a small business?
To take over a small business, you'll first want to get a valuation for the business and find out how much that's worth. Then you can make an offer to the current owner. If they accept, you can submit a letter of intent and go under contract.
At this point, you'll need to secure financing to buy the business. While you're doing that, make sure you complete due diligence and thoroughly review the business's financials, organization, and legal standing. When you've done due diligence and secured funding, you can close on the business.
In most cases, you should hire an attorney to help you take over a small business.
How much can I borrow from the bank to buy a business?
How much you can borrow from the bank to buy a business depends on lots of different factors.
Banks offer business loans that go up to $5 million―but your own maximum loan amount will depend on your borrower qualifications and the finances of the business you want to buy.
Can you get a business loan to buy into a business?
Yes, you can get a business loan to buy into a business. For instance, many medical practice loans let you buy into an existing practice.
What loans are available to purchase a business?
You can get business acquisition loans to purchase a business, or you can use term loans, SBA loans, lines of credit, and other types of small-business loans.
What is the first thing to do when buying a business?
The first thing you should do when buying a business is figure out how much the business is worth―which will help you decide if you even want to buy it. You may even want to pay for a formal valuation so that you have a more accurate understanding of the business's value.
Disclaimer
At Business.org, our research is meant to offer general product and service recommendations. We don't guarantee that our suggestions will work best for each individual or business, so consider your unique needs when choosing products and services.